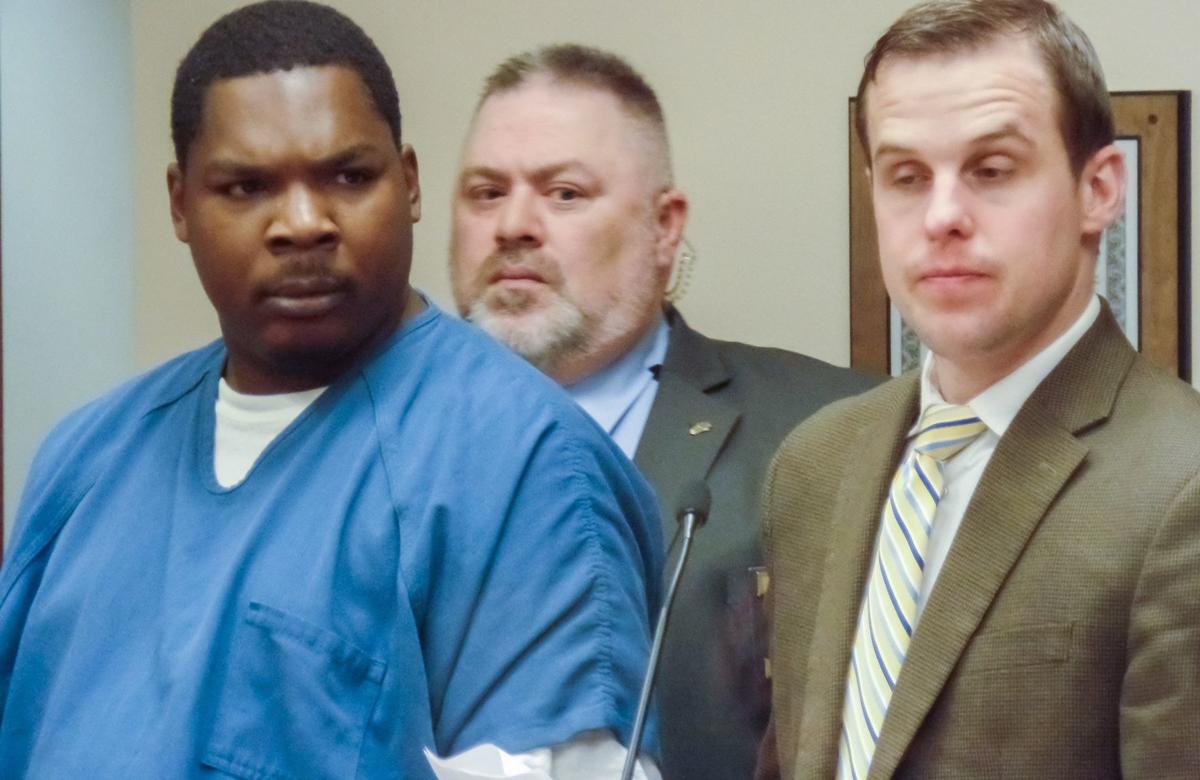 A Madison man was sentenced to 12 years in prison Tuesday for repeatedly stabbing his wife as she held their infant son at their Southwest Side home in March.
Michael L. Wagner, 38, who was convicted in June of attempted first-degree intentional homicide as part of a plea agreement, also was sentenced to 10 years of extended supervision by Dane County Circuit Judge Timothy Samuelson.
Samuelson told Wagner at his sentence hearing that he can't get the image out of his head of Wagner repeatedly stabbing his wife in the chest as she begged for mercy while holding their blood-covered baby in her arms. "It was like something out of a horror movie," Samuelson said.
According to a criminal complaint, Wagner was arguing with his wife at their home on Chester Drive on March 15 when he "snapped" and screamed that he was going to kill everybody in the house. Wagner's mother and the couple's children also were in the home at that time.
Wagner then ignored the pleadings of his wife and repeatedly stabbed her while screaming, "You're going to die tonight." He finally stopped at the urging of his mother and left the room with the knife lodged in his wife's chest. Doctors later found 10 stab wounds, including four to her hip and two to her face.
"There is nothing you did to deserve this," Samuelson told Wagner's wife, who was present at the sentencing hearing.
In a statement to the court, she said Wagner was a good father prior to the incident. "He needs some help and he needs some medication to help him with his mental illnesses," she said.
Under the plea agreement, Assistant District Attorney Allison Cogbill asked that Wagner's sentence include no more than 15 years in prison. Wagner's attorney, Guy Cardamone, asked Samuelson to sentence Wagner to 7½ years in prison and 7½ years of extended supervision to give him hope and motivation that he can turn his life around after his release from prison. "That part of the formula is so necessary," he said.
Cardamone told Samuelson that Wagner needs help for multiple mental health problems and that a long prison sentence could worsen his problems. Wagner has a long record of violent crime convictions but Cardamone said he had turned his life around about 10 years ago after receiving counseling and proper medication and getting married. When the counseling and medications stopped, Wagner began self-medicating by abusing alcohol and smoking marijuana, he said.
Wagner apologized to his wife and his family. He told Samuelson that he took full responsibility for his actions.
But Samuelson took issue with Wagner's statement that he wasn't a violent man. "You tried to take your wife's life from her while she held your baby in her arms. ... That is a heinous crime," Samuelson told Wagner.
Prior to leaving the courtroom, Wagner turned to his wife and said, "I just want to say to my wife that I love her."
Be the first to know
Get local news delivered to your inbox!