A Holmen teen accused of stabbing a La Crosse man and his girlfriend has been sentenced to two years in jail and seven years on probation.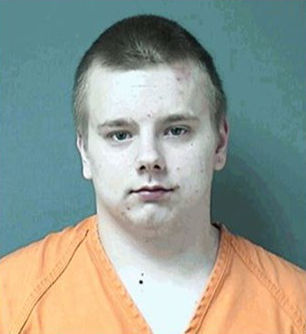 A woman told police that Arik Schultz showed up drunk to a house party in Trempealeau on Feb. 26 where he became sexually aggressive and seemed to be trying to provoke her boyfriend, according to court records. When confronted, Schultz began stabbing the man, who suffered wounds to his back, shoulder and groin. The woman had cuts on her hand and arm.
Police found blood on Schultz's pants and a knife in his pocket when they stopped his car near Centerville.
He told police he stabbed the man "anywhere from one to 30 times" after being tackled but denied stabbing the woman. A witness said Schultz confessed to the stabbing and threatened to kill the victims as well as a witness.
Schultz, who had no prior criminal history, pleaded no contest to felony charges of aggravated battery and substantial battery with a dangerous weapon. Multiple other charges were dismissed as part of a plea agreement.
Trempealeau County Circuit Judge Rian Radtke sentenced Schultz, now 18, to two consecutive one-year terms in jail Tuesday as well as anger management courses and 40 hours of community service. Schultz will be eligible for work release.