Conservationists and a prominent property rights advocate have weighed in with the Wisconsin appeals court on behalf of Jackson County landowners who sued to block a proposed frac sand operation.
The Wisconsin Court of Appeals is considering a case brought by three families who sued AllEnergy Sand of Des Moines to stop the $130 million project on the grounds it would create a nuisance.
Greg Krueger and his co-plaintiffs claimed the 750-acre mine, processing plant and rail terminal would generate air, water, noise and light pollution, destroy the landscape, deplete groundwater supplies and unreasonably interfere with their right to peaceful enjoyment of their land.
In a brief filed on behalf of two local conservation groups, James Huffman, a professor and former dean of the Lewis and Clark Law School, argues that pre-emptive intervention is necessary when the proposed action could result in irreparable harm.
"Parties cannot always wait to sue until after a nuisance has occurred and expect full relief," he wrote. "That is particularly true for damages to the environment."
Deciding such cases in advance can also help defendants avoid wasting time and money, Huffman wrote.
Wisconsin Trout Unlimited argues that the proposed mine would affect ground and surface waters and could negatively impact hunting and fishing, which generate billions of dollars in economic activity.
"Water is the fuel which powers both angling and hunting activities," the conservation organization wrote. "When water is protected, Wisconsin's people, economy and tax base are well served."
One of two similar cases filed on behalf of Jackson County residents, the case is a novel application of anticipatory nuisance — that a landowner can't use that land in a way that harms neighboring property owners — to the industry, which began rapidly expanding in western Wisconsin during the past decade to supply fine-grained sand for use in oil and gas wells.
Wisconsin appellate courts have never addressed the issue of anticipatory nuisance as it relates to the mining industry. In fact, only two decisions, from 1903 and 1923, have even touched on the doctrine.
La Crosse County Judge Scott Horne dismissed the case in July, saying the plaintiffs failed to show the mine would cause "substantial harm" and that a local ordinance and developer's agreement will be insufficient. If an actual nuisance arises, Horne said, he would have the authority to order damages or a modification to the operating regulations.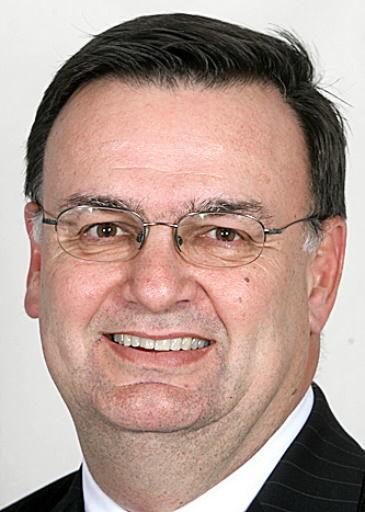 Krueger and his co-plaintiffs appealed, arguing Horne set the burden of proof too high at an early stage of the legal process.
"That's what a trial is for," said their attorney, Tim Jacobson.
AllEnergy argues the plaintiffs must present facts showing actual harm in order to have a legal claim.
"Kruegers never filed one single affidavit containing specific facts about how AllEnergy's mining operation would negligently, necessarily and inevitably cause substantial and irreparable harm to their properties," the company's brief states. "The only affidavits Kruegers submitted asserted facts about different mines in different locations, claiming impacts on different properties."
Huffman wrote that Horne's ruling "makes it practically impossible for private property owners to protect their rights through anticipatory relief."
The Republican nominee in Oregon's 2010 Senate race, Huffman said the case was brought to his attention by a former student because of his interest in property rights and environmental protection.
"I thought this was an interesting case," he said. "I think it could have some precedential impact, depending on what the court does."
AllEnergy claims the court challenge has cost it millions of dollars in expenses and lost revenues. The company last year lost a state Supreme Court challenge to Trempealeau County's rejection of an application for a 265-acre mine near Arcadia.