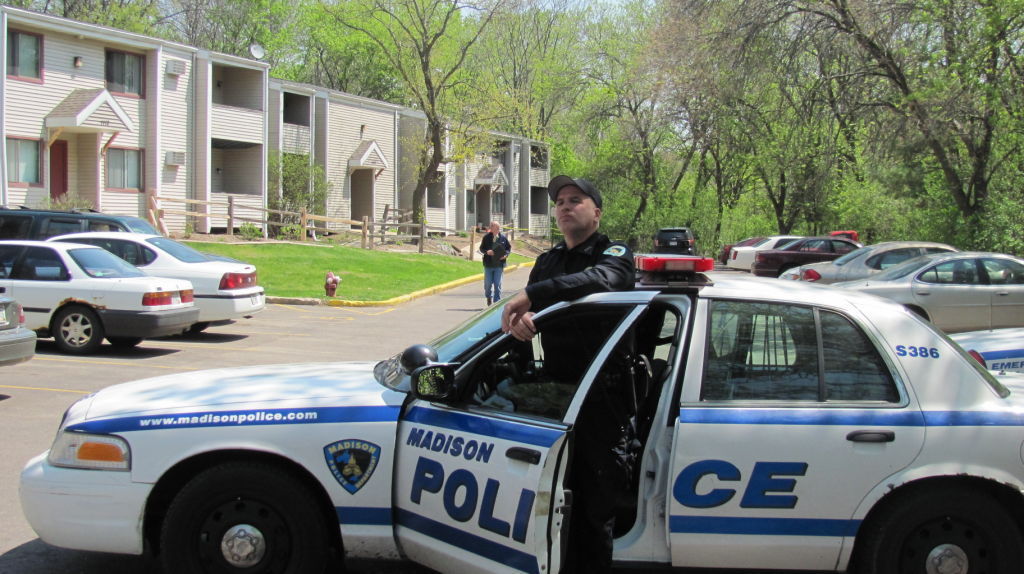 The city of Madison is weighing an appeal of a jury's decision to award $7 million to the family of a suicidal woman who was shot and killed by two Madison police officers in 2014, but no decision had been made as of Friday, City Attorney Michael May said.
The damages, awarded to the family of 26-year-old Ashley DiPiazza, dwarfed what the city or its insurer paid out after settling lawsuits in two other police shootings in recent years — $3.35 million to the family of Tony Robinson and $2.3 million to the family of Paul Heenan. If the DiPiazza award stands, it will be paid by the city's insurance carrier, Wisconsin Municipal Mutual Insurance Co., which also paid for the officers' lawyers, May said.
"The city will be meeting with our legal counsel and WMMIC to determine our next steps, including whether there are grounds for an appeal," May said in a statement Friday.
"All of our analyses, both by our internal and outside experts, concluded that the officers acted within the legal standards for use of force," May said, acknowledging, "The jury found otherwise."
The six-woman, two-man jury — whose members were mostly from rural areas, with one Madison resident, two other Dane County residents and five residents of four other counties, U.S. District Judge William M. Conley said — awarded DiPiazza's family $4 million in compensatory and $3 million in punitive damages.
While the case drew sharp differences of opinion in how the police handled the incident — Jim Palmer, executive director of the Wisconsin Professional Police Association, called the verdict "outrageous" — both sides agreed police must retain the option of using force when confronting an armed, suicidal person.
"There are times when police officers should shoot at someone pointing a gun at their head," DiPiazza family attorney Jeff Scott Olson said. "This just wasn't one of those times."
In comments after he dismissed the jury Thursday evening, Conley cautioned against turning the case into a political football.
"One side will conclude that these were rogue cops," Conley said. "The other side will conclude it was a rogue jury out of Madison, Wisconsin."
"Neither of those two extremes are true here," Conley said.
In their federal civil lawsuit, DiPiazza's family maintained officers Justin Bailey and Gary Pihlaja used unreasonably excessive force when they shot and killed DiPiazza after she emerged from her apartment bedroom with a gun pointed at her head in May 2014. Bailey is no longer with the police department.
Bailey and Pihlaja fired a total of 13 bullets in a matter of seconds, and 11 struck DiPiazza after she emerged from the bedroom with her boyfriend's gun pointed at her head in her apartment on MacArthur Road on the Far East Side. She had taken the gun and locked herself in her bedroom after an argument with her boyfriend, who then called 911.
DiPiazza family attorney Andrea Farrell argued that DiPiazza never reached the imminent-threat level where police are allowed to shoot and kill to stop the threat because she never threatened anybody verbally, she told police she didn't want to hurt anybody but herself and she never pointed the gun at anybody but herself before she was shot.
The officers' attorney, Claude Covelli, maintained DiPiazza did present an "imminent danger" when she emerged from the bedroom and ignored commands to drop the gun.
Be the first to know
Get local news delivered to your inbox!