A Colorado company may scrap its plans for a Jackson County frac sand operation after a judge allowed a lawsuit by neighbors to proceed.
In a ruling issued this week, La Crosse County Circuit Judge Scott Horne denied a motion by OmniTRAX Logistics Services to dismiss the 2016 case brought by three families who say the mine and processing plant between Black River Falls and Alma Center would create a nuisance.
Horne's ruling would allow the case to move forward to an evidentiary hearing, but according to a hearing transcript, attorney Rich White told the court OmniTRAX would likely not move forward with the project.
The plaintiffs' attorney, Tim Jacobson, said Friday his clients plan to drop the nearly 3-year-old case based on the company's decision.
"We are declaring victory," Jacobson said. "This mine project is dead."
Attorneys for OmniTRAX did not respond to multiple requests for comment Friday.
The years since the case was filed have been a roller coaster for the frac sand industry.
With oil producers drilling more wells and using more sand to prop open cracks in deep underground rock formations, demand for frac sand soared in 2018.
But the market for Wisconsin's high-quality silica — known in the industry as "northern white" sand — collapsed in August due to a combination of factors, including a glut of cheap sand from new mines close to drilling sites in Texas.
While there is still some demand for the sand, particularly in oil- and gas-producing regions in the Great Plains and Appalachia, U.S. Silica president Bryan Shinn said last month that more than 12 million tons per year of potential sand production has been idled, and that number could more than double in 2019 as higher-cost mines are forced to close.
The CEO of Hi-Crush, one of the nation's largest frac sand suppliers, told analysts last month that he does not expect northern white sales to return to previous levels.
"There's over 100 frac sand facilities in the state already," Jacobson said. "Why would you tear up another thousand acres and destroy people's lives when they're idling plants?"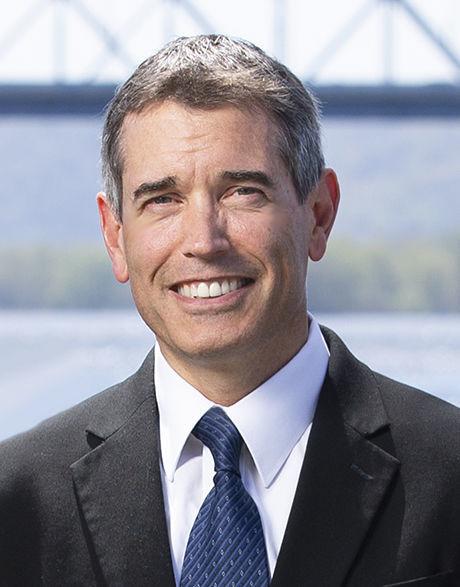 The suit was brought after Terracor Resources received conditional use permits for a 1,018-acre mine, processing and loading facility. The Canadian company's assets were later purchased in bankruptcy proceedings by OmniTRAX, a Colorado rail company.
According to court records, mining would take place from 6 a.m. to 9 p.m. during the week, while the rail facility would operate around the clock, producing about 3 million tons of sand each year for the oil and gas industry.
While OmniTRAX had yet to move any dirt, neighbors argued the mine would create noise, light and air pollution, lower their property values, and could potentially affect their drinking water. They based their claims on the experiences of people living near other mines in western Wisconsin.
OmniTRAX argued their claims were speculative and the courts can only intervene when harm is "inevitable and undoubted."
At issue was whether Wisconsin law allows plaintiffs to claim an anticipatory nuisance — that is, to argue a proposed activity would infringe on their rights to peacefully enjoy their land based on other similar activities.
Last year, Horne dismissed a similar nuisance case against AllEnergy Sands, which is seeking to build a 750-acre mine and processing operation several miles away.
That decision was later upheld by the state court of appeals, which also ruled that the underlying legal theory was valid, allowing those plaintiffs another shot.
The plaintiffs have not filed a new case against AllEnergy. 
In the OmniTRAX case, the plaintiffs presented detailed allegations about the proposed mine, including estimates that it will emit more than 140 pounds of silica dust each day and draw 800 gallons per minute from groundwater supplies.
The complaint also notes that an agreement approved by the Alma Town Board diminishes or negates many of the protections of the county's non-metallic mining ordinance.
Horne found the facts were substantial enough to merit a hearing, but he cautioned the plaintiffs that they would have to show that the proposed mine will "necessarily" or "certainly" create a nuisance and that the nuisance will cause "inevitable and undoubted" harm.
[Editor's note: This story has been updated to note that, while a state court of appeals upheld the underlying legal theory in the lawsuit against AllEnergy, the plaintiffs have not filed a new case against the company.]