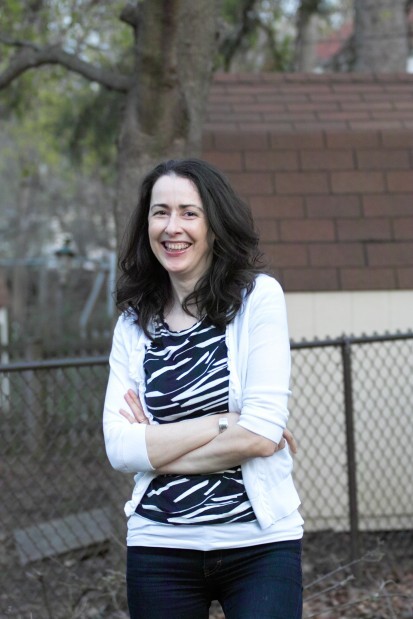 One of these days someone is going to get smart and ask Cristina Negrut to give a graduation speech.
Negrut, 43, of Madison, has not given a speech of any kind, save for a personal pep talk in front of a mirror.
But she may know more about the topic — especially graduation speeches — than almost anyone.
For the past seven years, Negrut has operated the website graduationwisdom.com. Over that time, she has read more than 1,000 graduation speeches — the good, the bad and the sleep-inducing — and posted the best ones on her site.
Negrut has about 120 speeches posted, and a top 10 list as well (Steve Jobs at Stanford in 2005 ranks first). She has also culled "15 rules for a happy and successful life" from the cumulative wisdom of all the graduation speeches she's read, and has them on the site along with pertinent quotes from the speeches.
Negrut had me from the moment I noticed she has Jerry Zucker's 2003 UW-Madison graduation speech ranked as the second best ever, right behind Jobs. I love Zucker's movies — "Airplane," "Naked Gun" and the rest — and have corresponded with his creative partners, his brother, David Zucker, and Jim Abrahams over the years, though never with Jerry.
I went to Negrut's site and read Zucker's speech — this month is the 10th anniversary — and wasn't surprised to see it's terrific. "He's funny," Negrut said when we met recently for a cup of coffee. "That helps."
Right off the bat, Zucker asked all the graduates, on the count of three, to turn around and shake the hand of the person directly behind them.
I asked Negrut what else she's seeking in a good graduation speech.
"I'm looking for a message," she said. "Pieces of advice. Lessons learned. Looking back, this is what helped me succeed."
She continued, "It should be packaged in a story. People connect emotionally to stories. It makes the message stick."
Negrut has an interesting story of her own, starting with her birth in Transylvania.
"I tell people I'm a vampire," she said. "It's a great icebreaker."
She grew up in Romania and went to business school there, coming to the United States in 1997 to join her Romanian boyfriend, Dan Negrut, who was getting a doctorate in mechanical engineering at the University of Iowa (they married in 1999). They had stops in Ann Arbor and Chicago before moving to Madison in 2005, when Dan was hired by UW's College of Engineering. Cristina currently works as a usability specialist for Accuray, parent of Madison-based TomoTherapy.
Negrut began the website dedicated to graduation wisdom within a year of moving to Madison. While in Ann Arbor, she earned a degree in Information Science at the University of Michigan, and that experience helped fuel her desire to preserve and make available the wise and witty advice of commencement speakers.
UW-Madison has had some highly serious ones over the years — former Secretary of State Lawrence Eagleburger in 1994 comes to mind — but Zucker's commencement speech in 2003 was a home run because he offered thoughtful advice in a humorous manner, spiced with a little Hollywood glitz.
After first telling the graduates what it takes to succeed in show business — "a combination of talent, ambition, luck and a willingness to tell actors how beautiful they look today" — Zucker told them why they shouldn't fear failure.
It was wisdom passed along to the Zucker brothers and Abrahams one morning in a New York City coffee shop shortly after their third movie, "Top Secret," tanked. The sulking trio ran into actor John Travolta, who told them to buck up. Nobody, Travolta said, is really paying attention to your failure. If anything, it's a blip on their radar. Only you are obsessing about it.
According to Zucker, Travolta finished by saying, "By the way, are you going to finish that pie?"
Zucker was duly grateful.
"I found that advice very liberating," he told the grads. "That the only one who my big failure was truly big for was me. So I thanked him and told him how beautiful he looked today, and now when I fail big, I just go out and have a piece of apple pie and move on. And I always save a little piece for John Travolta. Amazingly, more often than not he shows up to eat it."
Besides Zucker and Jobs, the graduation speeches rounding out Negrut's top 10 were given by Mark Lewis; David Foster Wallace; David McCullough Jr.; John Walsh; Michael Uslan; Ellen DeGeneres; Woody Hayes; and Bradley Whitford, the actor and Madison native who gave the commencement speech at UW-Madison in 2004, the year after Zucker.
Whitford encouraged the students to be bold, and quoted Nelson Mandela. "Your playing small doesn't serve the world."
Negrut enjoys getting notes from people with suggestions on good speeches that might make her list. She recently heard from a father who has been reading the speeches to his son.
Negrut plans to be in the audience at the UW-Madison commencement next weekend, when the speaker will be a young comedy writer, Anders Holm, a UW-Madison grad. Maybe his speech will end up on her site.
And one day, maybe Negrut herself? First, someone has to ask her to speak. "I have some good ideas," she said.
Contact Doug Moe at 608-252-6446 or dmoe@madison.com. His column appears Monday, Wednesday, Friday and Sunday.
Be the first to know
Get local news delivered to your inbox!