New York is going to get a little taste of Madison this week.
First, Kanopy Dance Company, Madison's Martha Graham-influenced modern dance company and a resident of Overture Center, will perform in the Booking Dance Festival on Friday night.
As part of a six-hour "dance extravaganza" at Lincoln Center, Kanopy will present "For Whom the Bell Tolls," an excerpt of a longer piece called "Puppet Master: Heavy Metal Dance."
That full piece, revived in Madison for a fourth time last winter, features "Dr. Who"-inspired costumes and a heavy metal soundtrack by Apocalyptica.
"Puppet Master," the piece went on, is a "'dance opera' set in a surreal fantasy land and filled with tongue-in-cheek rock references ... in one segment, dancers wear glittery straitjackets and their dangling sleeves become part of the dance."
Performing in New York will be Juan Carlos Diaz Velez, Carlos Ramirez-Araujo, Jessica Hoyt, Alaina Keller, Alyssa Jendusa and Olivia Rivard.
Kanopy's next local performance series, set for Feb. 6-8 in Overture's Promenade Hall, is set to honor Martha Graham and will include her "Appalachian Spring," danced to music by Aaron Copeland.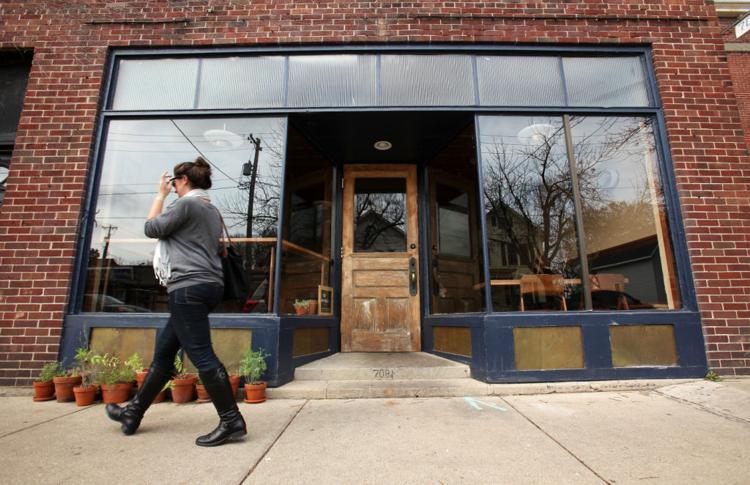 Then, coming next week, Underground Food Collective is doing another NYC pop-up, this time in Brooklyn at Fitzcarraldo, an Italian restaurant.
For two dinners on Jan. 16 and 17, Underground's team will collaborate with Sea to Table, a company that connects small-scale, sustainable fisheries directly to chefs, and Jefferson Twp. in Iowa, purveyors of pasture-raised beef and natural free-range pork.
The menu has not yet been published. As for Fitzcarraldo, a "Hungry City" feature in the New York Times late last November praised the "mostly Ligurian" Italian food made by 27-year-old Brazilian born chef Vinicius Campos.
Times writer Ligaya Mishan described the spot as being possessed by "a kind of magical loneliness."
"The restaurant occupies a corner of a 30,000-square-foot former warehouse," she wrote. "It counts as neighbors a salvaged-lumber mill and a Frito-Lay distribution facility. Entrance is via a narrow alleyway flanked with residual graffiti. ... Once you are inside, that world ebbs, as if it were only an illusion. "
Tickets, $65 for six courses, are available for the Underground dinners (there are four seatings) through Eventbrite.