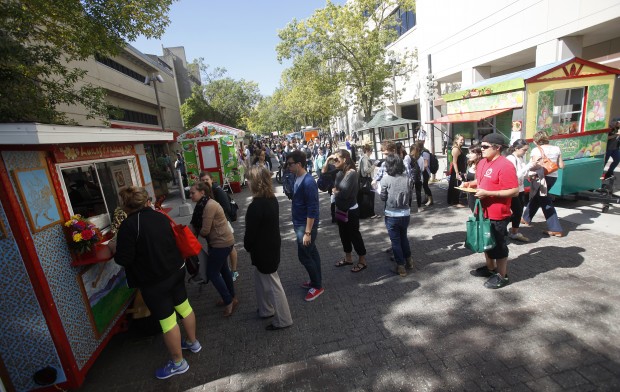 It's also the opening week for Let's Eat Out, a rotating schedule of food carts in Monona, Maple Bluff, Middleton and on the north side, among others. Participants include the Slide Food Cart, Porktropolis, Bubbles Doubles (cuisine from Trinidad), Curd Girl and Soho Gourmet Cuisines. 
Which carts will be vending in each place will vary by location, but diners can find out more by going to the Let's Eat Out Facebook page and following their favorite carts on social media. 
This is the current schedule for carts, set for 5-7:30 p.m. Monday through Thursday.
Monona at Winnequah Park, 1401 Nichols Road
North side at Wheeler Road at Comanche Way
You have free articles remaining.
Middleton on High Road at County M
Elmside Circle Park off of Atwood Avenue
Another food cart program, Madison Meet & Eat, is promoted by the city and brings rolling vendors to the Meadowood Shopping Center, the Villager Mall and St. Paul Lutheran Church. That program runs in June, July and August.