Data visualization: The Great Recession's impact on Wisconsin
BRANDON RAYGO | The Capital Times | braygo@madison.com
The Great Recession officially ended four years ago, and the recovery is — or at least should be — well under way. But the jobs deficit remains enormous, unemployment and underemployment are high and the economic and psychological toll on families and communities continues.
Tags
Like this story? Get our best of the week sent to your inbox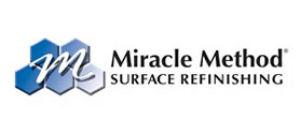 Miracle Method of S. WI, Inc.
We know it's hard to keep with every piece of information that comes out. That's why we've made it easy for you to keep up with all of our #Badgers sports coverage with our daily BadgerBeat newsletter, featuring work from Tom Oates, Jason Galloway, Jim Polzin, Dennis Punzel, Michael P. King …
The benefits of living and working in south-central Wisconsin help make the Madison area a magnet for businesses and employees.