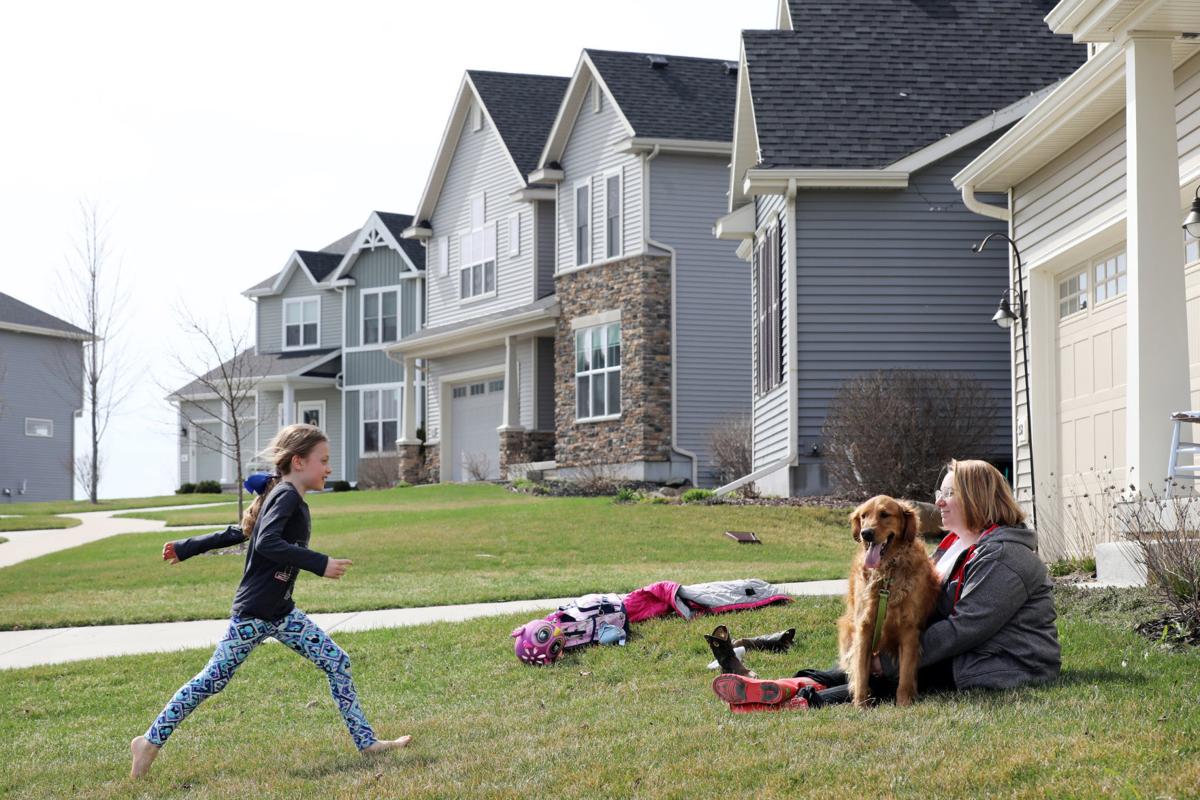 Though the rate of growth continued to slow, Dane County accounted for a quarter of Wisconsin's population growth in 2018.
County-level population estimates released Thursday by the U.S. Census Bureau show the county added about 5,584 people, more than any other county in the state.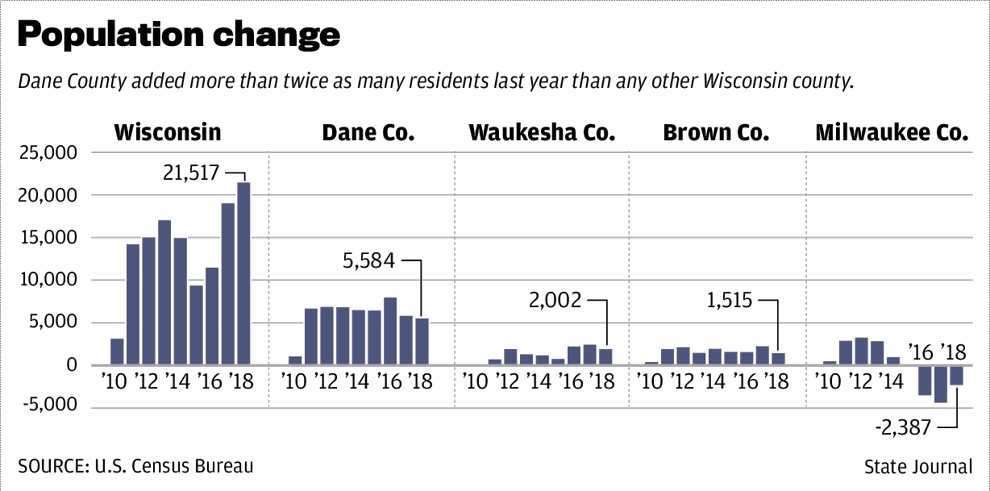 Waukesha County had the second-largest population gain, with just over 2,000 people. Milwaukee County, which remains the state's most populous, lost about 2,387 residents.
Overall, Wisconsin gained about 21,500 residents last year — a rate of about 0.4 percent — to remain the 20th most populous state.
Since the beginning of the decade, just over half of Wisconsin's 72 counties have grown — adding a collective 146,758 residents, while the rest — rural counties largely in the northern part of the state — saw a combined decline of 19,472.
But things may be looking up for some areas.
David Egan-Robertson, a demographer with the Applied Population Lab at UW-Madison, said the effects of the economic recovery are starting to be more widely apparent.
Starting around the time of the Great Recession, Wisconsin's population was virtually stagnant as international migration and birth rates could not offset the number of people moving out of the state.
"People just weren't moving much at all, anywhere in the country," he said.
Early in the decade, mid-size cities such as Madison began growing again, but now that growth has extended to cities of 10,000 to 20,000 people.
"More remote counties which have been negative for a long time seem to be turning positive," Egan-Robertson said.
That's the case in 21 counties — including eight where recent gains offset the earlier losses.
The inverse was true only in Milwaukee County, where the population began declining in 2016.
As a percentage of total population, Dane County grew by about 1 percent; Adams, Pierce, St. Croix and Vilas — all with populations under 100,000 — had much smaller numerical gains but grew at rates greater than 1 percent.
Though year-over-year growth has slowed somewhat since 2011, Dane County has added an average of about 6,000 residents per year in this decade.
"That's about the size of a small city or village," said Todd Violante, director of Dane County planning and development department.
About 32 percent of that came from international migration and 20 percent from people moving from elsewhere in the country, according to the Census estimates. The remaining 48 percent was natural growth — more births than deaths.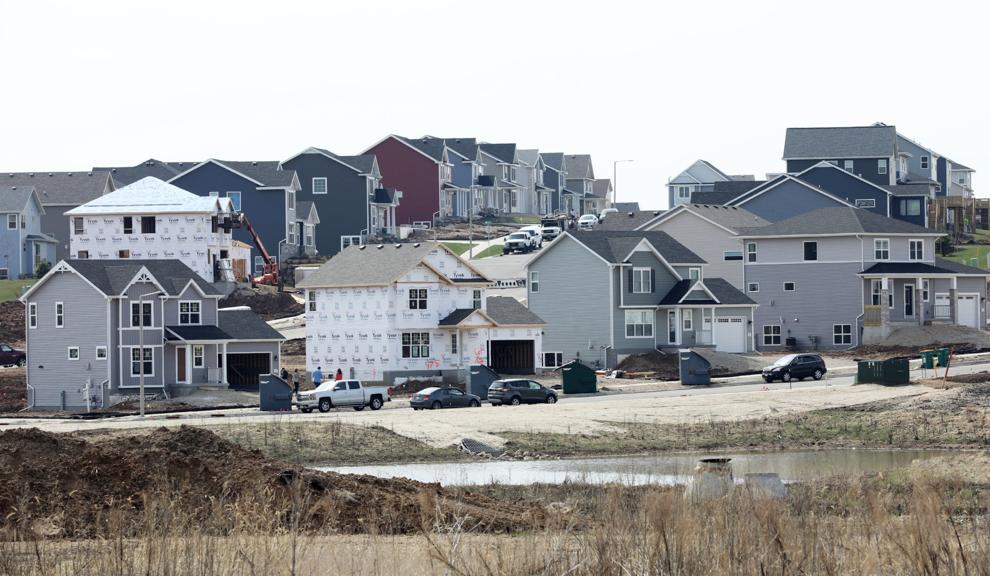 While much of that growth has occurred in suburban communities like Sun Prairie, Middleton and Verona, Madison's urban center has not been left behind, Violante said. "Madison is interesting in that it's seeing both a degree of peripheral growth … and the Isthmus growth that we're seeing is unprecedented."
While growth is good for increasing the tax base and securing more state funding for schools, Adam Sayre, director of planning and interim city administrator for Verona, said it also creates challenges — such as transportation.
"You've got more people," he said. "And you've got to move them."
But Violante said strategically building housing near transit services and in proximity to stores and other amenities can alleviate some of the traffic and lower the cost of services like roads, sewer and water.
"We're not going to stop growth," he said. "It's all about how you accommodate it and where you accommodate it."