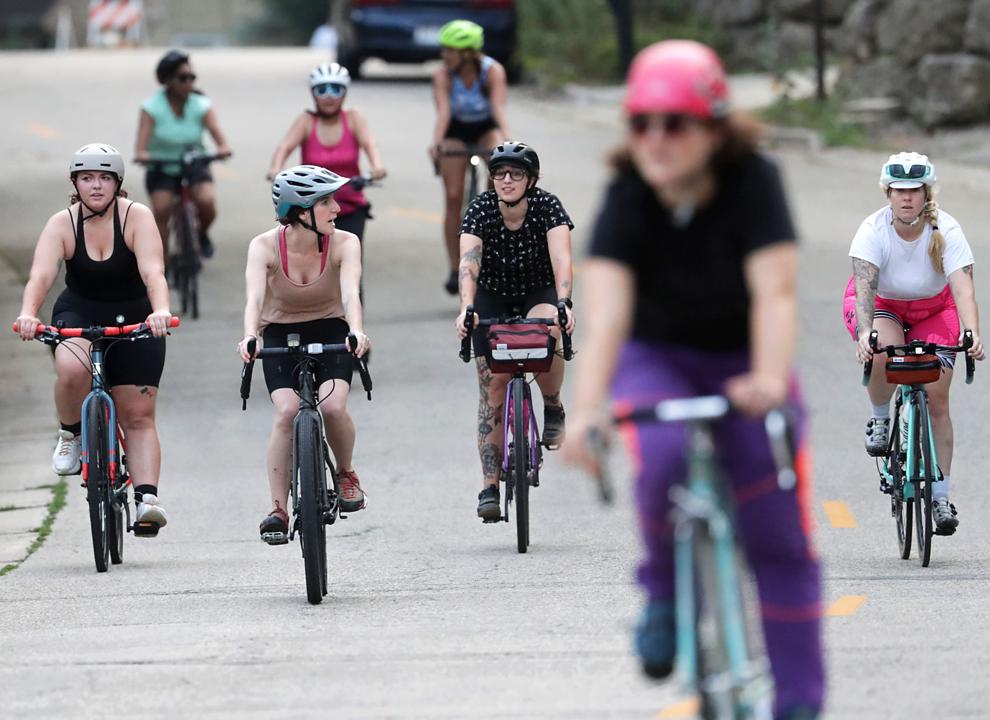 When Allison Madison "randomly" decided to bike over 1,200 miles up the West Coast hauling all her food and gear on her bike for three weeks, she knew she would be chasing that kind of liberation for the rest of her life.
"I loved how freeing it was to be on my own with just me and my bicycle," Madison said.
Now she wants to share that feeling with others.
In May, Madison, along with seven other passionate cyclists, applied to create a Madison chapter of the national Radical Adventure Riders organization. Launched in 2017, RAR hosts bike rides that focus on welcoming cyclists who identify as Black, Indigenous or people of color and who identify as female, femme (someone who presents as more traditionally feminine), trans or nonbinary.
After being selected from more than 20 applicants, RAR Madison became one of just 11 chapters across the country. Chapter coordinators underwent an orientation that included classes on bike safety and connected them with other RAR chapters.
To celebrate their kickoff week, the RAR team organized a ride last Saturday to the Delta Beer Lab, a brewery on Madison's South Side, followed by a 43-mile ride to Gibraltar Rock on Sunday and an evening loop of Lake Monona on Wednesday. So far the rides have drawn between 15 and 20 people, but the group is hoping to grow as organizers lock down weekly rides and regular training events. Basic maintenance workshops and even an overnight "bikepacking" trip are also in the works.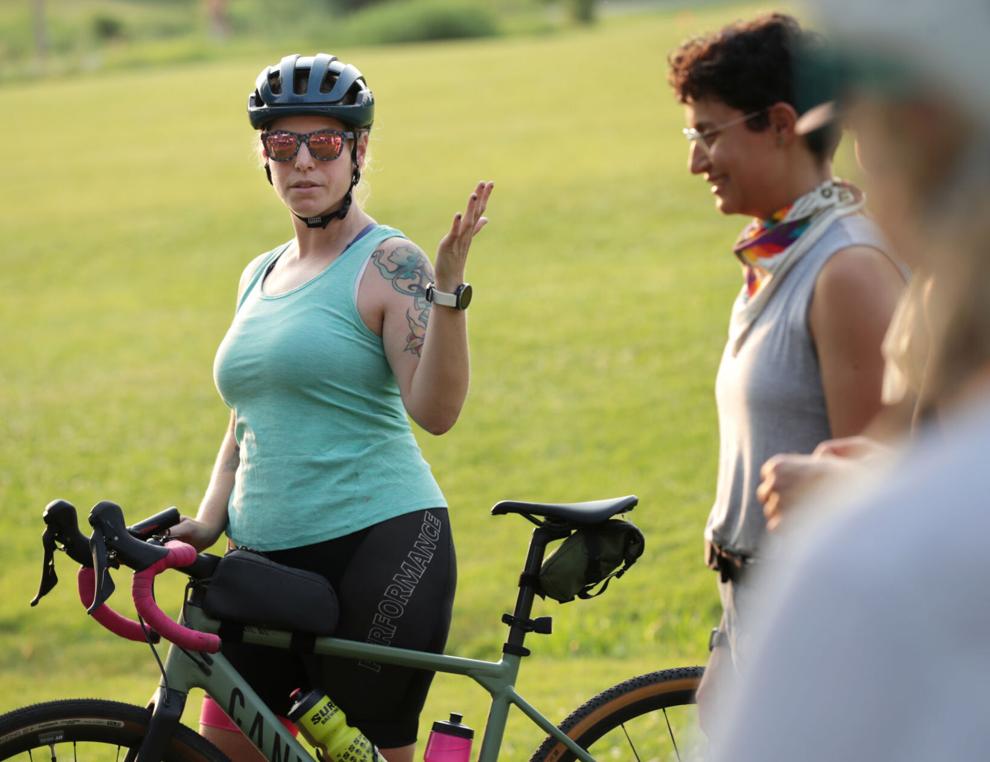 The eight chapter coordinators knew one another through acquaintances, Instagram and a group ride called "Monday40," a weekly 20- to 40-mile ride started at the beginning of this year by one of RAR's chapter coordinators, Kristin Zarr. From there, discussions developed online about creating a Madison RAR chapter, chapter coordinator Keely Campbell said.
The goal was to create a space not dominated by male cyclists, Campbell said. While Campbell said she has enjoyed much of her time in the Madison bike community, it can sometimes feel like "you were invited but maybe not accommodated."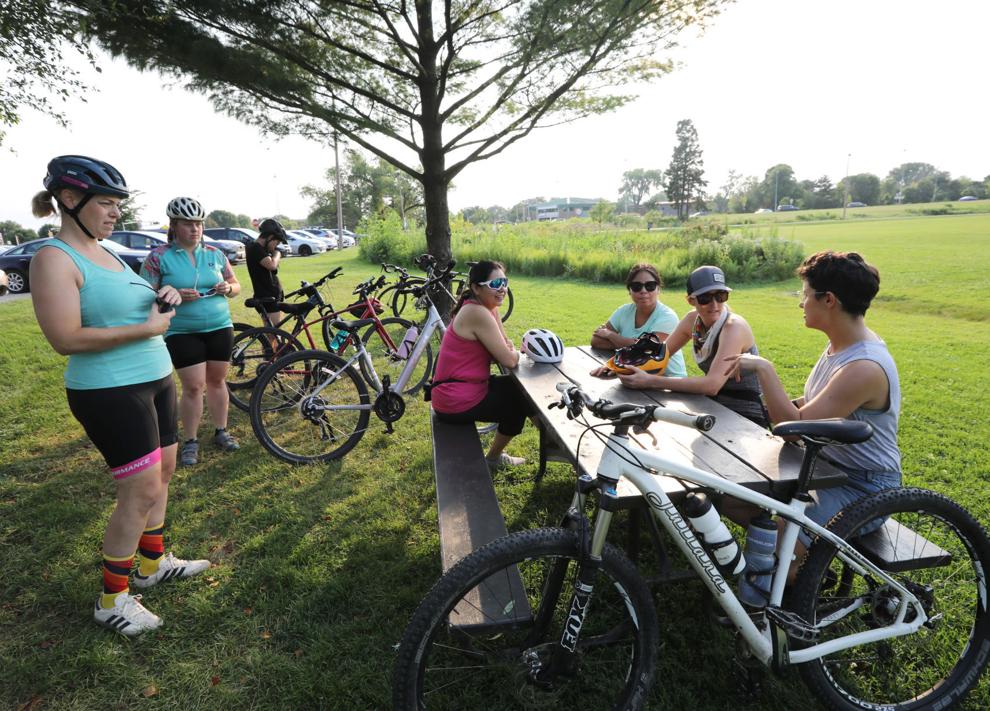 Fellow chapter coordinator, G Gregory, said organizers want to make RAR an inclusive and safe community because being part of a bike crew where you feel represented and understood can be "life-giving."
"It is an intentionally radical space and a space where people can come and interact with their identities," Gregory said. "It's a space of camaraderie and community that you don't get in the bike world because it is so often dominated by white cis(gender) hetero men."
Part of building an inclusive bike crew means welcoming "bikers of all flavors," Gregory said. That is why RAR's rides are strictly "no-drop," meaning no one is left behind. Each ride includes a chapter coordinator at the front of the pack and one toward the back who "sweeps." Pack leaders respond to the pace everyone in the crew is comfortable with and, if someone falls behind, they will send people back to ride with them. They also plan on having coordinators lead bike crews from different areas in Madison so groups from across the city can meet up on rides.
"This is inclusive and we're doing this as a team and we are caring about each individual and that's more important … than us speeding down the road," Madison said.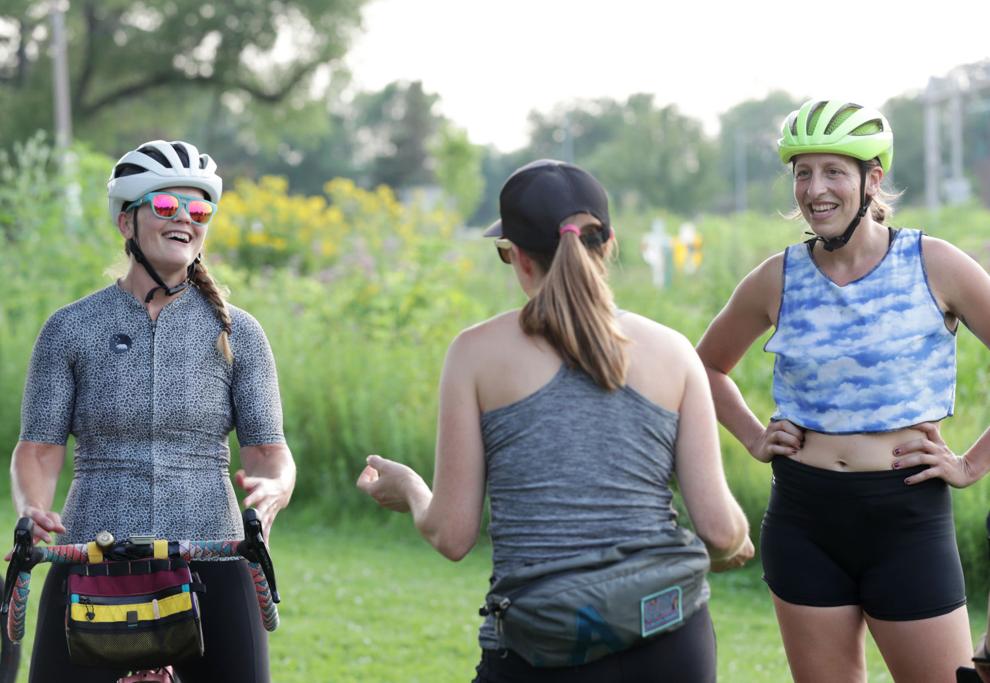 Group members are still figuring out what they want to focus on outside of their regular rides, such as advocating for improving the bike infrastructure in Madison.
Chapter leaders, who are predominantly white, are also seeking to partner with other local organizations already working on issues of racial equity through biking, such as BikEquity, a nonprofit dedicated to improving bike access in communities of color.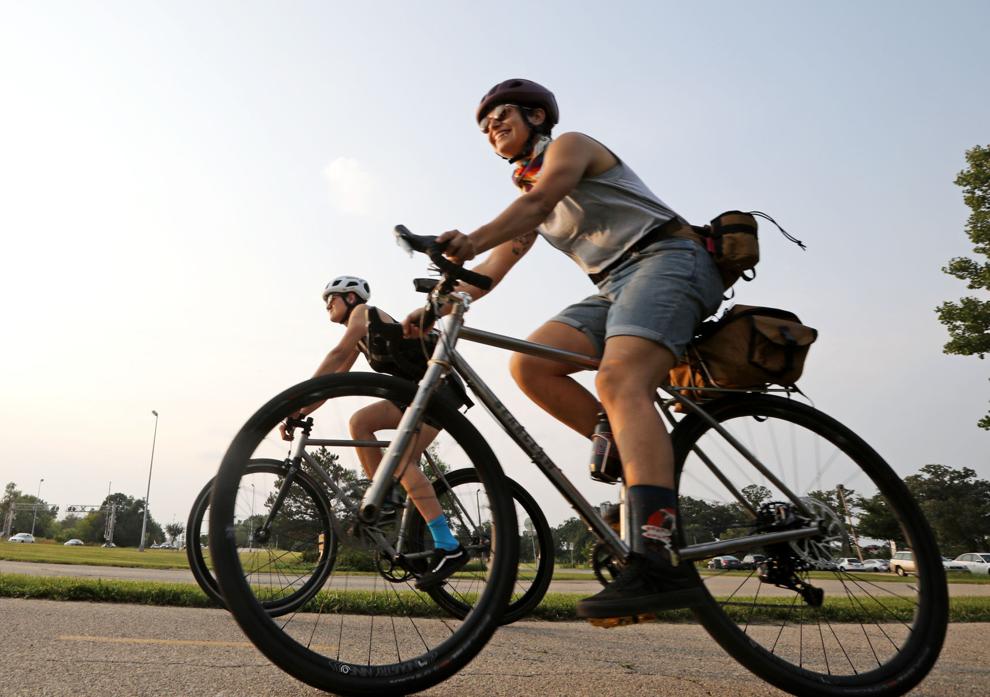 But for now, organizers just want to get more people out on the road.
"Biking isn't always something that's seen as accessible," Madison said. "If you don't see people like you out on bikes, you don't feel like you could do it based on your skin color or body type or gender, and we want to remove all those barriers and we want all bodies to be able to get out on bikes and embrace the joy of biking."