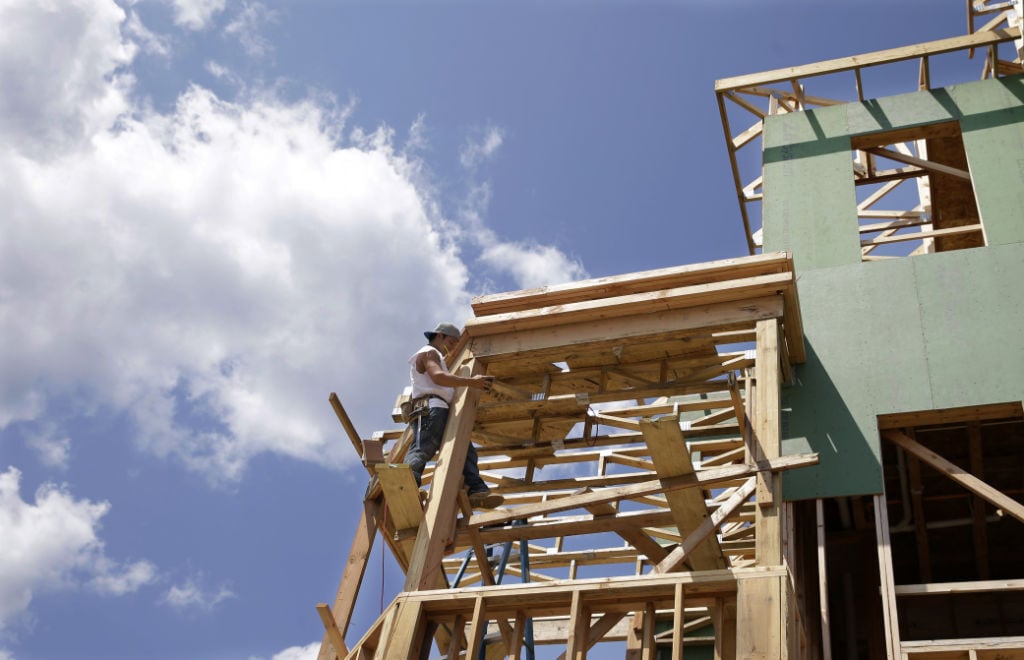 Marilyn Sharrow says the transom over the picture window in her home started to sag only a few months after construction of the home was complete.
The window's framing also started to warp, presumably from a hidden water leak original to the installation, she said, and in the last two years, carpenter ants started coming in. Appeals to her homebuilder, Waunakee-based Premier Builders, failed to get the problem fixed. Appeals to SOS did — and in about a day.
Sharrow said she and her husband paid $420,000 for the four-bedroom Cross Plains home they moved into in August 2013.
"From day one we had problems with our large picture window in our living room," she told SOS in a July 12 email. "They sent multiple people to 'fix' it but it still is not fixed."
Sharrow said she had a different contractor come out last summer to look at the window, and that contractor thought it "was installed incorrectly without flashing" and that Premier should be responsible for repairs.
The problem, according to Sharrow, was that Premier was no longer returning her calls, texts and emails.
Sharrow and Premier president Kevin Acker agreed that the company had already made a number of fixes to the home, including as late as 2017 and 2018, and Acker said "no builder goes back after a year."
But they disagreed on to what extent Premier was aware of the window problems.
"We didn't know anything about it," Acker said.
Sharrow laughed at that assertion, saying the company had already been out twice to try to fix it. And she provided a cache of mostly friendly, years-old emails and text messages between the parties that make reference to the window warping and leaking.
Whatever their differences, Acker promised to have the window problems fixed. "We will take care of it," he said, adding that the Sharrows are "such nice people."
The company got in touch with Sharrow shortly after she spoke to SOS on July 20, and on July 22, workers returned and spent most of the day removing the original water-damaged window and replacing it with a new one, including painting, Sharrow said.
Sharrow said a worker told her there appeared to have been a hole in the flashing. She said her intention was never to disparage Premier Builders, which has an A+ rating from the Better Business Bureau. She just wanted her window fixed.
Photos: Renovations in progress at the Madison Municipal Building
The Cap Times toured the renovated Madison Municipal Building on Martin Luther King Jr. Blvd. on Monday.
The 1929 landmark building needed the renovation to provide a long-term solution for significant problems associated with its electrical, heating and cooling systems.
The MMB is home to city departments like planning, building inspection, traffic engineering, zoning, the Community Development Authority and the Community and Economic Development division. The departments were temporarily located in other spaces downtown during construction, but will move back in in September.
The renovation project is separate from the $186 million redevelopment of the two blocks behind the Municipal Building known as Judge Doyle Square. The two projects were linked in previous iterations.