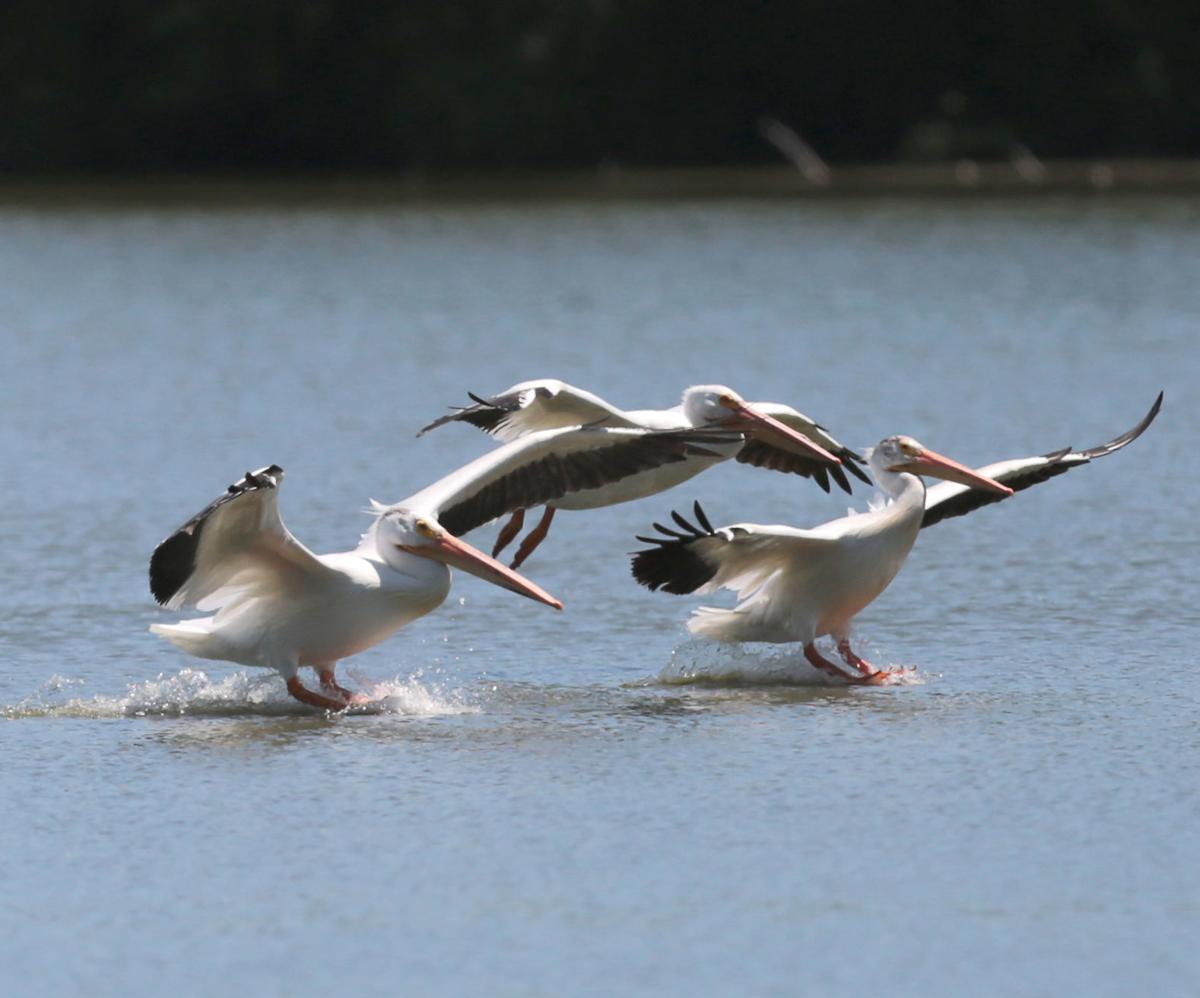 Q: I saw a flock of pelicans on Lake Monona. Why were they there?
A: The American white pelican breeds in the upper Midwest and parts of Canada during the summer months, and their more frequent sighting is a testament to conservation efforts, said UW-Madison professor Anna Pidgeon.
The American white pelican, which has a wingspan of about 9 feet, spends its summers in the upper Midwest, but travels south for the winter toward the Southwest or Southeast, Pidgeon said.
"The American white pelican population has been increasing since its (low point) in the mid-part of last century," she said. "When DDT was used as an insecticide, it was the cause of reproductive failure in many birds of prey."
DDT, which was banned in Wisconsin in the early 1970s, interfered with birds' ability to metabolize calcium, which resulted in thin eggshells that were more likely to break, Pidgeon said.
"The American white pelican is a different species from the brown pelican that is restricted to marine (salt water) habitat," she said.
Pidgeon said the pelicans seen around the lakes are likely younger birds that haven't reached sexual maturity. Even though they aren't here to mate as the older birds are, they still travel north with a flock. They spend their time learning and practicing fishing and other survival skills.
"Their presence on the Madison lakes is a great opportunity for people to get to see this majestic native species," Pidgeon said.