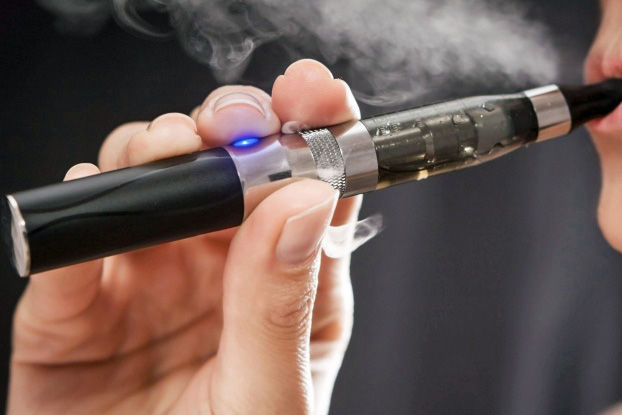 Q: What is in e-cigarette liquid?
A: E-cigarettes — also known as vapes or vaporizers — deliver nicotine through a liquid that is heated into an aerosol to be inhaled.
The liquid in e-cigarettes usually contains propylene glycol and vegetable glycerin as well as flavorings, according to the U.S. Food and Drug Administration.
Both propylene glycol and vegetable glycerin are used as food additives and in theatrical fog machines. The National Institutes of Health found that, when inhaled, propylene glycol can irritate the user's upper airway.
Because e-cigarettes are still new, the FDA, NIH and the Centers for Disease Control and Prevention said the effects of long-term inhalation aren't known.
E-cigarettes are generally considered less harmful than regular cigarettes because they have fewer toxic chemicals, according to the CDC, as regular cigarettes contain upward of 7,000 chemicals. But CDC also warned though that many liquids for e-cigarettes still contain toxins like heavy metals and carcinogens.
The nicotine itself can be harmful too, as well as being highly addictive. Nicotine can affect adolescent brain development, which continues into a person's mid-20s, and is toxic to developing fetuses if a pregnant woman smokes, the CDC said.