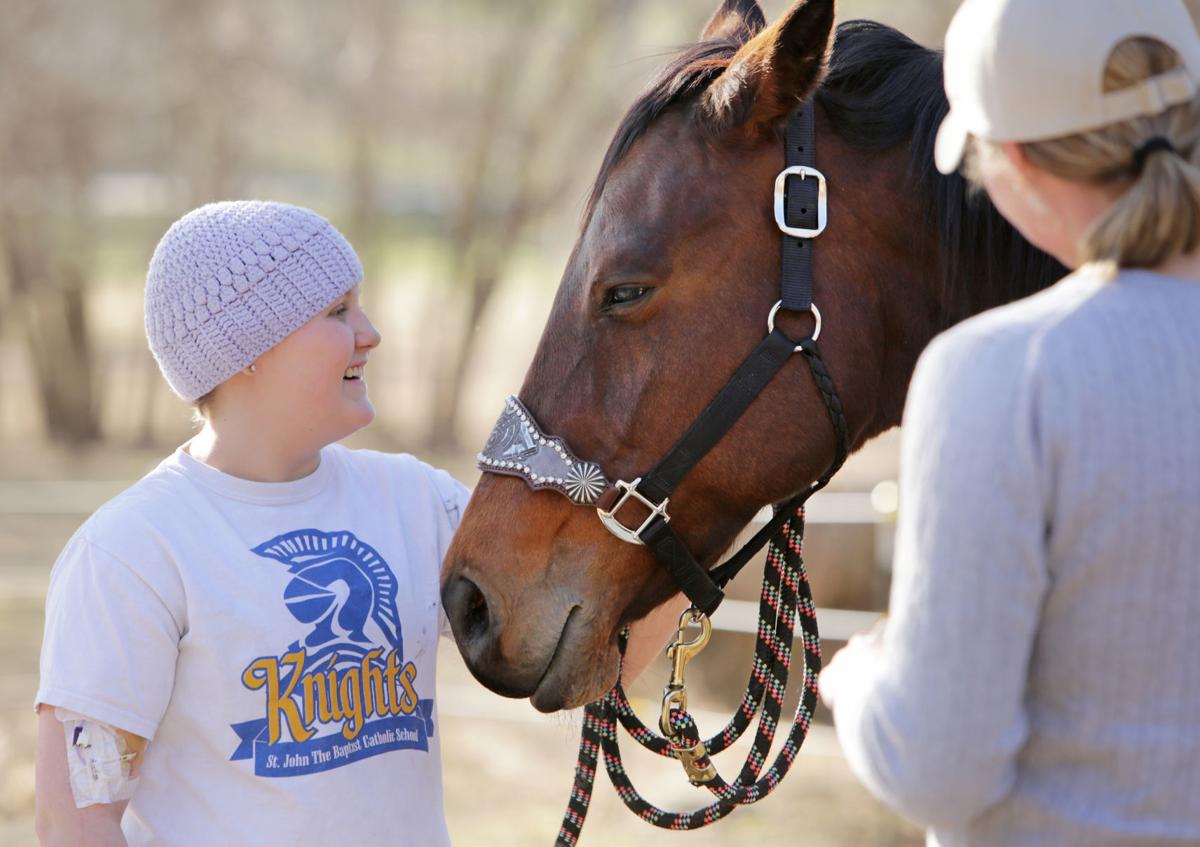 A 14-year-old girl from Jefferson County with leukemia who was featured in a May 2018 State Journal article about a new, expensive gene therapy for cancer died at UW Health's American Family Children's Hospital last week.
Makena Eighmy, who was hoping to start her freshman year at Jefferson High School this month, was the second patient in Wisconsin to receive the $450,000 treatment, known as CAR T-cell therapy, after approval. The first patient — Sebastian Gusman, 16, of Beaver Dam, who was also featured in the May 2018 article — died in September 2018, which the newspaper reported at the time.
Her parents, Jason and Tricia Eighmy, said they're glad their daughter was able to try the cutting-edge treatment at UW after her acute lymphoblastic leukemia persisted despite chemo and other treatments.
"They did all they could for her," Jason Eighmy said.
Kymriah, the CAR T-cell therapy Makena and Sebastian received, modifies a patient's T cells to recognize a specific protein on leukemia cells. It has been one of the most celebrated types of cancer immunotherapy, treatments that help a person's immune system fight cancer.
In the study leading to approval, 83% of patients were in remission after three months and 76% were alive after a year.
You have free articles remaining.
At UW Health, CAR T-cell therapy has had mixed results among the four children and 10 adults who have received it.
A 20-year-old woman who was 17 when she received an experimental version in February 2017 remains in remission, said Dr. Christian Capitini, a pediatric oncologist at UW Health. A 6-year-old boy who got Kymriah after approval in May 2018 relapsed. He got a second infusion of Kymriah in November, but leukemia was later found in his spinal fluid, Capitini said.
Three of 10 adults who received a similar type of CAR T-cell therapy for lymphoma have died.
"Institutionally, we all are a bit disappointed," Capitini said. "But because we've seen patients who have long-term potential, we remain hopeful."
Makena was in remission for nine months after her treatment. Once her leukemia returned, she tried an antibody therapy for three months before receiving a bone marrow transplant Aug. 1 from her father.
The transplant seemed to be working at first. But about a week later, Makena developed pneumonia, leading to organ failure and her death Tuesday, Tricia Eighmy said.
In July, Makena, an animal lover who wanted to become a veterinarian, was able to achieve a key life goal: She showed her horse, Lacey, at the Jefferson County Fair.
She won third place for showmanship.