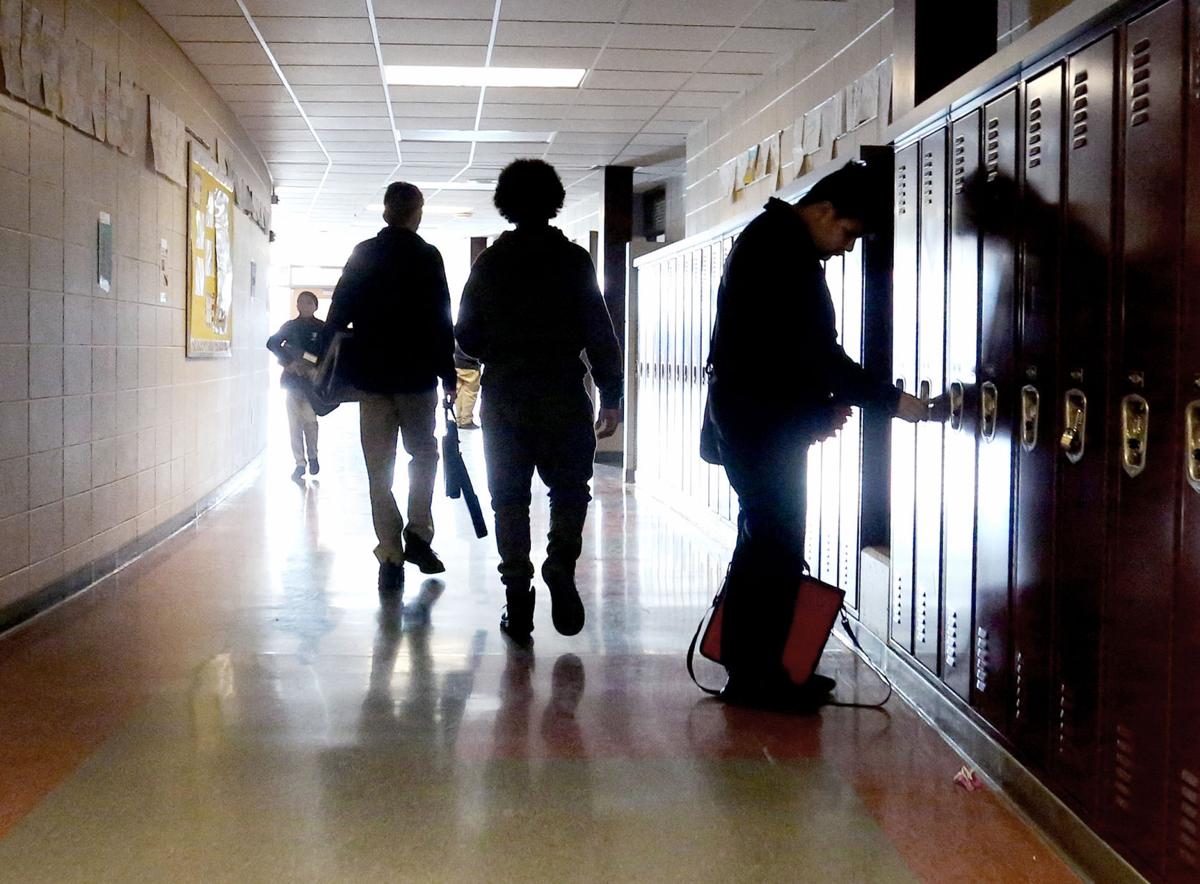 Madison School District planners are studying ways to let some middle school students start the school day a little later in the morning as soon as fall 2018 but have yet to settle on a recommended option.
Most students in the district's 12 middle schools now start at 7:35 a.m., considerably earlier than national research suggests is optimal for adolescents.
Instead, a start time no earlier than 8:30 a.m. is best, according to the American Academy of Pediatrics, and may contribute to improved attendance, better grades, fewer behavior problems and increased ability for middle-schoolers to pay attention in class.
Earlier start times can begin to be a problem for middle-schoolers because of puberty-induced changes in biological sleep rhythms that make it harder for adolescents to fall asleep before 11 p.m., potentially causing chronic sleep deprivation if they consistently have to rise too early the next day, the association said.
Any change to district middle school start times would have repercussions across the city, posing financial and logistical hurdles that must be overcome prior to implementation, district officials have said.
But some conclusions are being made, staff said, since the district started studying this issue in June 2016.
For one, the district has rejected a 9:15 a.m. start time for middle school students that was floated earlier, after strong push-back from parents on a district survey.
"It has to make sense to parents," district budget director Mike Barry told Madison School Board members in an October update on the planning efforts.
District officials also have concluded that any change to the middle school start time should be phased in over two to four years because of budget and operational constraints.
It also makes sense for middle school students, who now ride Metro buses, to change to a private, yellow-bus service like Badger Bus, Barry said. That became clear after Metro said it couldn't do a later pick-up time for middle-schoolers while still meeting its service obligations to customers at UW-Madison and around the city.
And it may make sense for some elementary students, who already ride yellow buses to school starting as early as 7:45 a.m. at 12 schools, to also switch to a later start time, in part to bring down the increased costs of a later middle school start time. District staff members now are testing different route options within a window of 8 a.m. to 8:45 a.m. to see how this could best work, Barry said.
The district estimates the cost of making these changes would range from $600,000 to $950,000 annually.
Further study is required on several fronts, including how any schedule change could affect before- and after-school programming and parochial school transportation needs. The final proposal for a later start time also would get further vetting by parents and district staff members.
Black Hawk Middle School interim principal Jamie Sims said he wasn't sure yet if a later start time was best for his students, but he was willing to be persuaded.
"I am impartial on that right now," Sims said earlier this month. "I don't know. But I think if research shows it's best for kids, that's what I'm going to be supportive of."
Barry said staff would take the next "several weeks" to explore complications and hone in on a middle school start time "as close as possible to the 8:30 a.m. benchmark," with a board vote perhaps in December or January.