KENOSHA — About a 10-minute drive from Downtown Kenosha, two men stood this week with AR-15 firearms protecting their subdivision.
The armed men were Jason Ottum and Gilbert Rosales, part of a group of about 10 residents of the Kenosha subdivision that have been out nights since Tuesday protecting their neighborhood in light of the unrest in Kenosha.
Despite the we-mean-business message the group conveys to passing motorists, Ottum and Rosales were anything but threatening Thursday night. They were sincere in their concern for their neighbors and city.
"All we're doing is making sure the community here is able to go asleep, sleep fine and are not worried about anything," said Rosales.
Rosales, who said he has lived in the area for 18 years, got involved after seeing other members of the neighborhood guard assembling Tuesday.
The effort was launched after a Neighborhood Watch meeting held in the wake of violence that ensued largely in the city's Downtown and Uptown districts after the police shooting Aug. 23 of Jacob Blake.
"We had a neighborhood Watch meeting, about 20 of us assembled and talked about what we should do," said Ottum, who has lived in the neighborhood about 20 years.
Several ideas were thrown about and what was initially settled on was if sentries in the neighborhood saw potential trouble, they would drive through the subdivision and honk their horns so residents would know something was happening.
The decision to arm came afterwards.
"A lot of us are veterans (Ottum and Rosales said they served in the Marines), some are former cops, so we're comfortable (handling firearms)," Ottum said. "We're simply doing nothing more than protecting the subdivision."
On patrol
The subdivision guards have been staying in place until about 1 or 2 in the morning and, as of Friday night, had not encountered any trouble in the subdivisions, which being somewhat isolated from the rest of the city are normally staid.
Ottum said a van with young females drove by the guards Thursday and yelled "Black Lives Matter." And Ottum said there was nothing wrong with that and that the group supports peaceful protest.
While on guard, the watch group keeps an ear on the police scanner and members keep in communication with each other via walkie-talkies.
"Our approach is when we see a car coming through we flash the ground (with a flashlight) just to let them know there is a presence here," Rosales said.
If a vehicle does pull into the subdivision, the watch group uses "a friendly approach" to the drivers, letting them know they are just keeping an eye on things.
"The cops have been very supportive," Ottum said of the guard's initiative. "They said 'guys, just be careful.' And they actually suggested to use our cars to block a bit (of the street)."
Kenosha Police did not respond to a request to comment about the watch group's efforts.
While the circumstances that led to the guard's formation were unfortunate, a benefit that has emerged, the guard members say, is they have become better acquainted with their neighbors.
"That's probably the silver lining in all of this. I've met other neighbors and we're all talking," Ottum said.
Outreach efforts
That sense of community is not limited to the armed patrol. Watch members have been delivering refreshments to police and National Guard members who have been stationed at Bradford High School.
And Ottum said that they have established a "Kenosha Strong" GoFundMe account to raise funds for first responders — police, fire and EMS — in Kenosha. As of Saturday, their account had raised about $8,500.
"This is just the way the Kenosha community pulls together and help each other," Rosales said.
IN PHOTOS: Stunning scenes of damage in Kenosha
DAMAGE AERIAL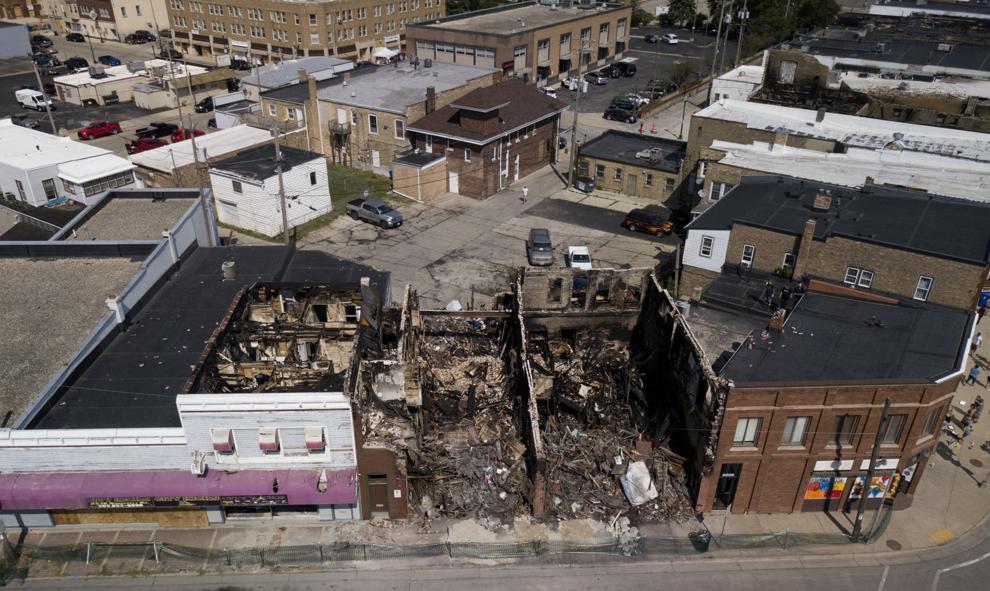 DAMAGE AERIAL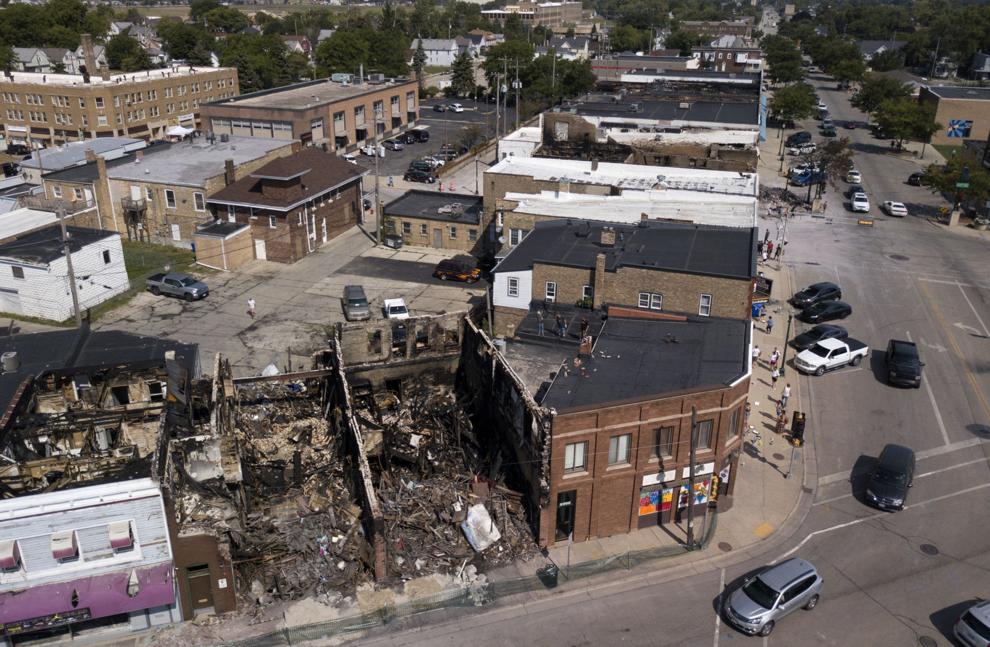 DAMAGE AERIAL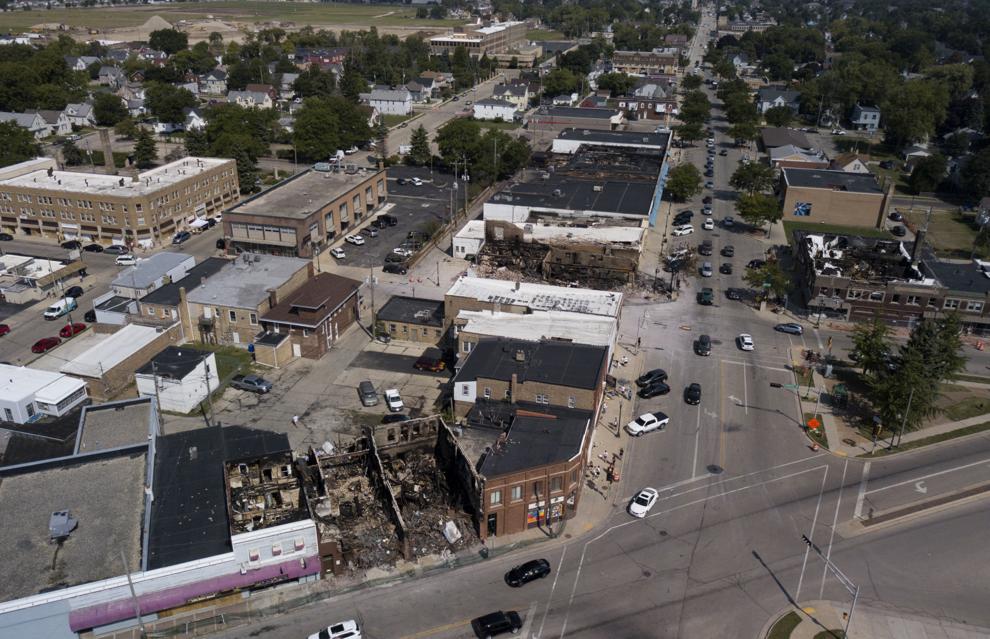 DAMAGE AERIAL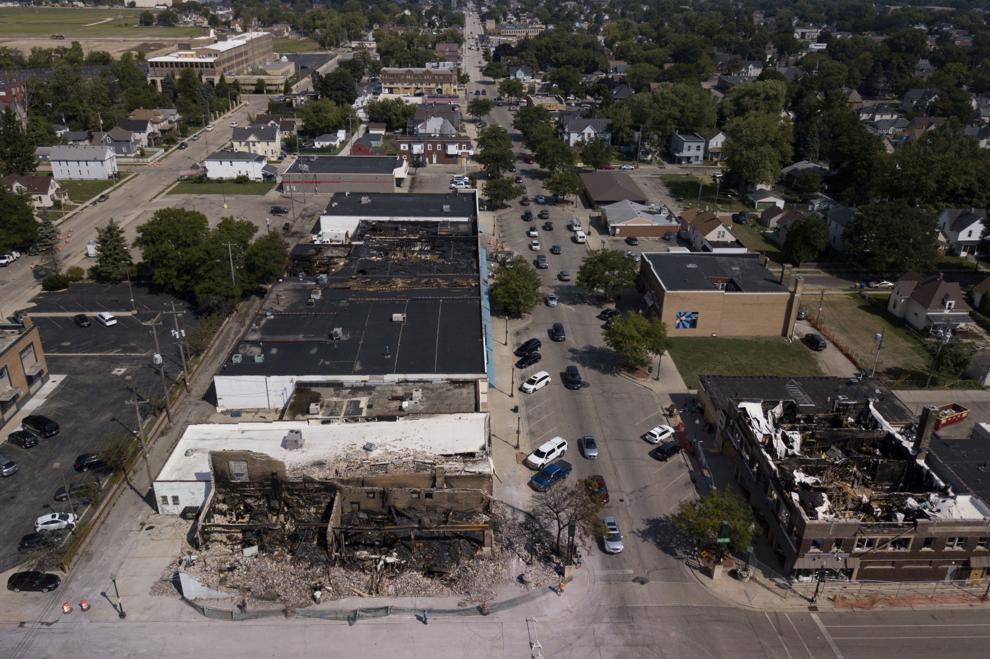 DAMAGE AERIAL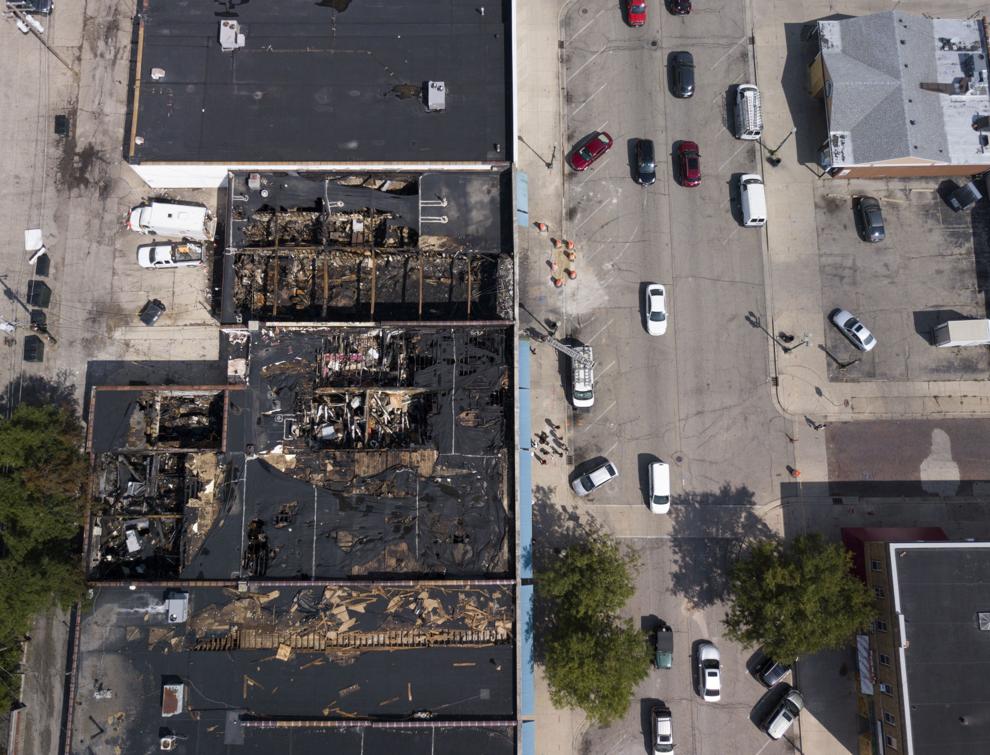 DAMAGE AERIAL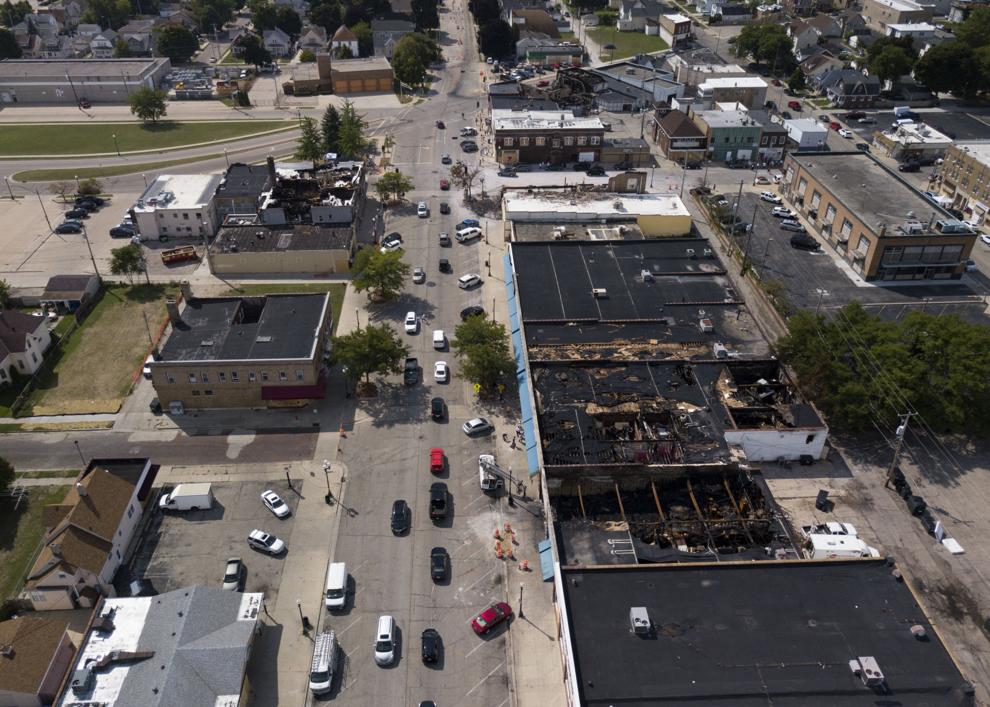 DAMAGE AERIAL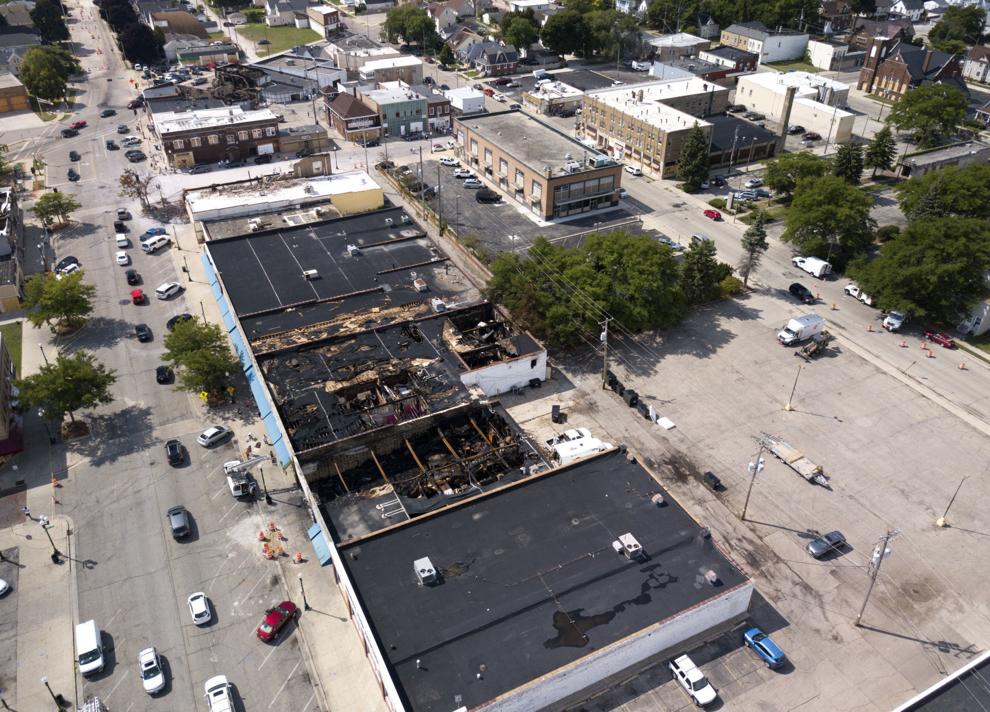 DAMAGE AERIAL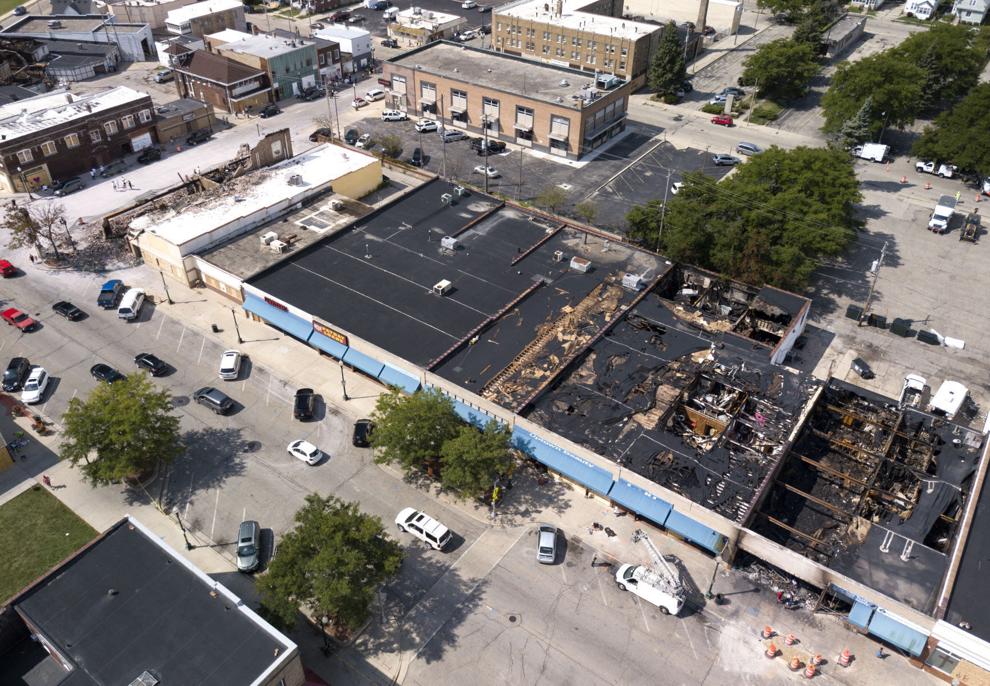 DAMAGE AERIAL
DAMAGE AERIAL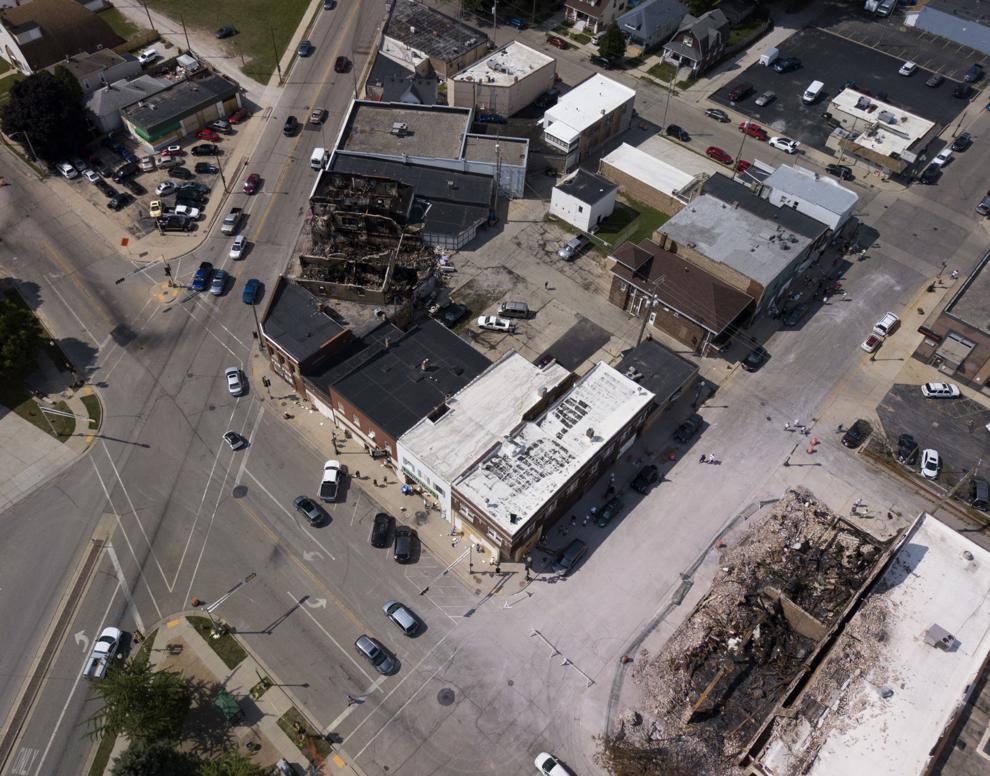 DAMAGE AERIAL
DAMAGE AERIAL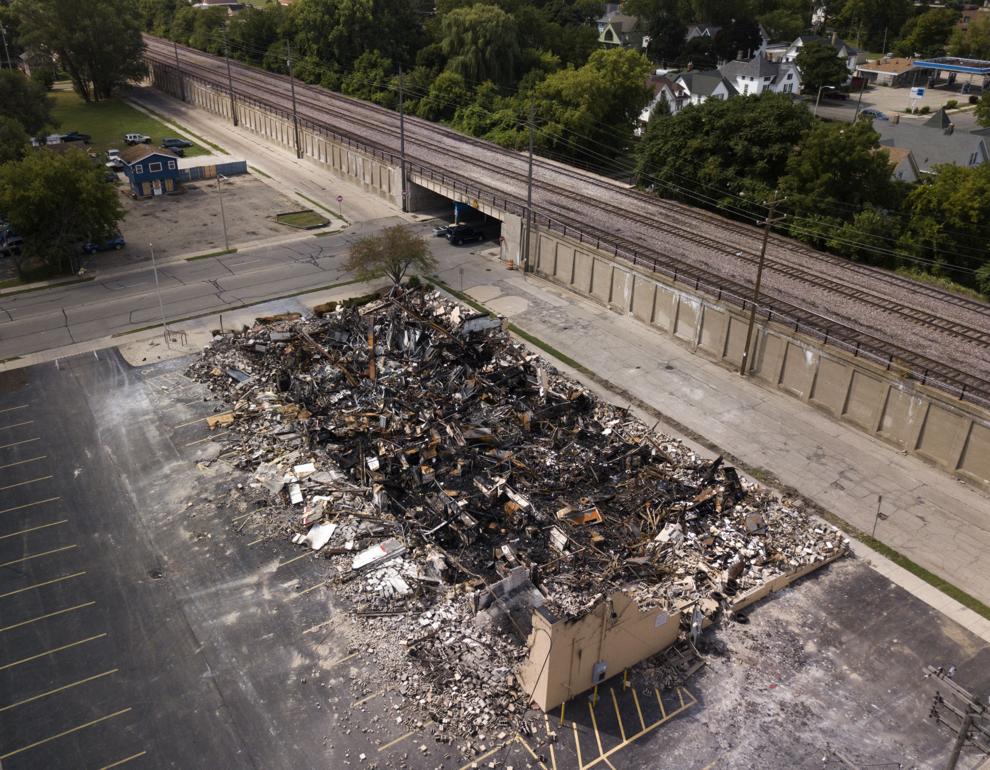 Seventh-Day Adventists gather in Kenosha to pray, volunteer
KENOSHA — Looking to bring the light of the Gospel message in the midst of dark times in Kenosha, local and southeastern Wisconsin regional Seventh-Day Adventists gathered at Library Park in downtown Kenosha on Saturday to pray for the violence-wounded community and later spread out into Kenosha to volunteer in support of local clean-up efforts.
"This is an opportunity for us to come and be there for a community that's hurting," explained Racine resident Zack Payne, head network pastor for Wisconsin Southeastern Network Seventh-Day Adventist churches in Kenosha, Racine and Raymond. "We want to be a light. We want to be a positive presence and able to help.
"We wanted to come together and show some unity in Christ so we can unify with our community and help. It's a display of unity that we're all able to come together and accomplish something — we're here and we care."
Saturday's gathering at Library Park drew participants from local Seventh-Day Adventist churches, as well those from across southeastern Wisconsin in the Milwaukee, Waukesha and Beaver Dam areas. Also participating were representatives from the SDA's Fall River-based Wisconsin Conference Office, as well as its Berrien Springs, Mich.-based Lake Union Conference in southwestern Michigan.
Noting he "would have been happy" with a turnout of 20, Payne said he was "pleasantly surprised" by the turnout of nearly 80 church members.
"That'll be a good group to get some things done," he noted.
Gathered in prayer
Before spreading out for several hours to engage in community outreach to help restore the Kenosha community, the assembled church members gathered for worship at Library Park.
Among those leading the service was George Andrews III, local pastor at Kenosha Seventh-Day Adventist Church.
"God said he would send the Comforter, but God also uses His people to comfort," Andrews said. "That's why we're here today … Keep your heart and your mind on Jesus Christ … God provides us with a source of comfort, strength, encouragement and peace. So if you need any of those, like I do, let's pray and ask God for it."
Payne was also among the service leaders.
"We here, united in Christ, to try and do a good work for this city and to help with revival," Payne said.
Wisconsin Conference Youth Coordinator Eric Chavez of Beaver Dam closed out the worship service with a short reflection.
"The devil is working very, very hard to make us lose heart," Chavez said. "We know that God is victorious. Let us not lose heart."
Added Chavez in his closing prayer: "We are thankful that we have the ability to come out today and serve … in this town and may everyone begin to seek peace and to seek You."
Also participating in Saturday morning's worship service at Library Park were Elder Patricia Antoine-Norton of Racine, and Auden RovelleQuartz of Franksville.
Words into action
Following the conclusion of Saturday morning's worship service at Library Park, the Seventh-Day Adventists divided into two work groups, one performing clean-up efforts in the neighborhood around 28th Ave. and 40th St., and another to the city's Uptown area, where volunteers participated in clean-up activities and prayed with small business owners affected by recent rioting, looting and arson fires.
Among those participating in clean-up efforts was Racine resident Mike Nunn, an elder at Kenosha Seventh-Day Adventist Church.
"I came to show and spread God's love with all the … rioting and killing going on in the streets," Nunn said. "Everybody here is not for that. We come with love and peace, not for violence … We're here to see if we can talk about love for each fellow man regardless of what color you are."
Following their volunteer efforts, participants reconvened at Library Park for lunch, socialization, reflection and prayer, with food service in support of WISEN's volunteer community service outreach efforts provided by Racine-based food truck 911 Tacos.
While the tragic ongoing situation in Kenosha over the past week has admittedly been "very heavy on my heart," Andrews, found hope in Saturday's outpouring of spiritual and community outreach support for the City of Kenosha and its residents.
"We came in here and established where we wanted to be, and first that was to be in touch with the Lord, to have the right spirit before we went out … to be of service, provide support and comfort and invite them to come and sit with us and learn and talk about the Lord, where you'll find all your comfort at."