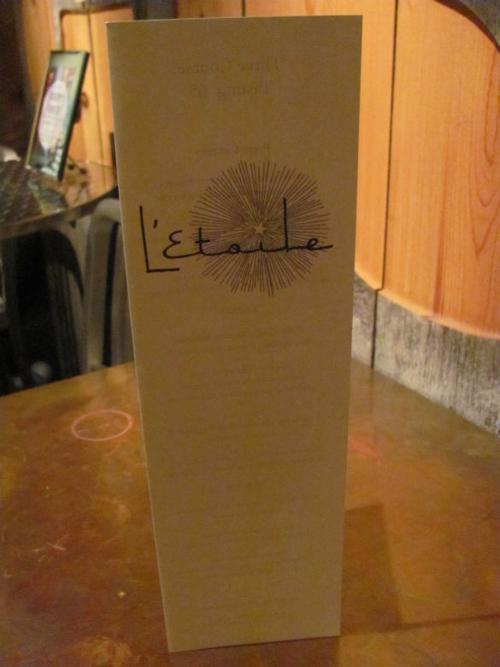 On this menu, it's not just butternut soup. It's butternut squash and apple soup with brown butter, black trumpet mushrooms and sage.
On this menu, it's not just leg of lamb, it's Pinn Oak Ridge leg of lamb with cranberry beans, roasted peppers, lamb tongue, Swiss chard and rosemary jus.
On this menu, it's not just chocolate cake, it's dark chocolate tranche with smoked apricots, coconut yuzu sorbet, and Carandale blackberries.
Since 1976, L'Etoile — French for "star" — has been delighting lovers of good food, serving farm-to-table meals before it was fashionable, and providing unbridled joy to diners in a way that only a perfect meal can.
After 28 years at the helm, founder Odessa Piper sold the restaurant to Tory Miller, then her 29-year-old chef de cuisine, and his sister Traci. Now, Miller owns the restaurant with a trio of partners.
Miller moved the restaurant from its understated, second-story location on the Capitol Square to an all-windowed ground-level spot in the "glass bank" building at 1 S. Pinckney St.
He's also captured a James Beard award for best chef in the Midwest, an honor Piper received in 2001.
These days, a three-course tasting menu is $65 and a seven-course prix fixe menu will set you back
It's an expensive night out, for sure, but it's L'Etoile, the pinnacle of fine dining in a city that appreciates well-prepared, local food.
The experience is as non-snooty as its owner/chef, who is not only known for his expertise in the kitchen, but for his tattoos and the hair he sometimes wears in a mohawk.
Test your memory by matching photos of some of the 100 objects that define Madison.
Photos are chosen randomly — always two of each. There are easy, medium and expert levels, all of which you can play on any device, but levels below expert will appear better on phones and tablets.