What have people discovered this week in the State Journal's archive?
Here's what people are uncovering in the Wisconsin State Journal newspaper archives. Search our historical issues for obituaries, marriage and birth announcements, social pages and local sports. To see more and subscribe, visit http://madison.com/archives.
Clipping from Wisconsin State Journal

Nancy Green Obituary cont.2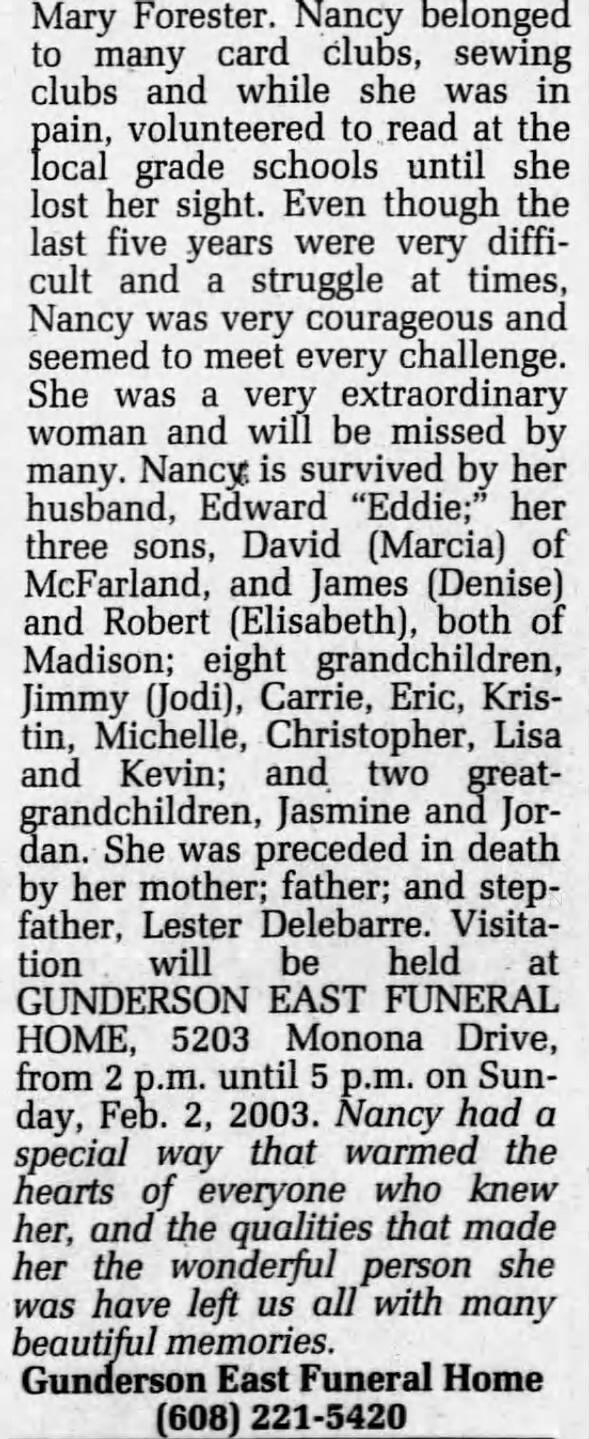 Nancy Green Obituary cont.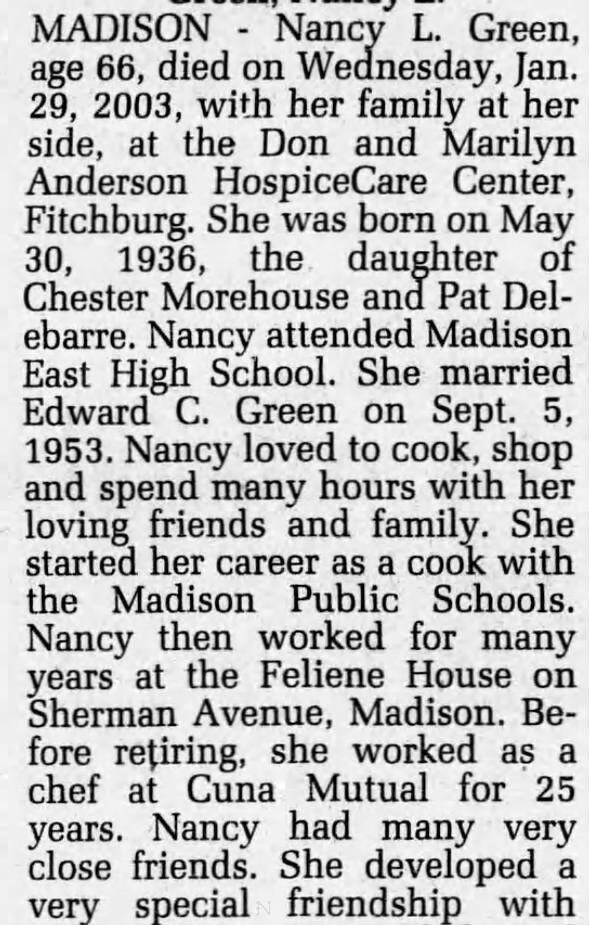 Nancy Green Obituary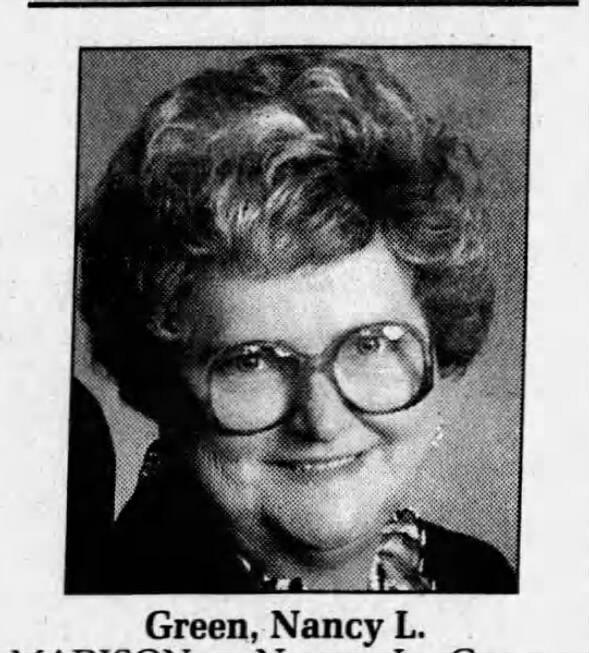 Wedding Grace Goldberg and B. Edward Hiles 1954 Madison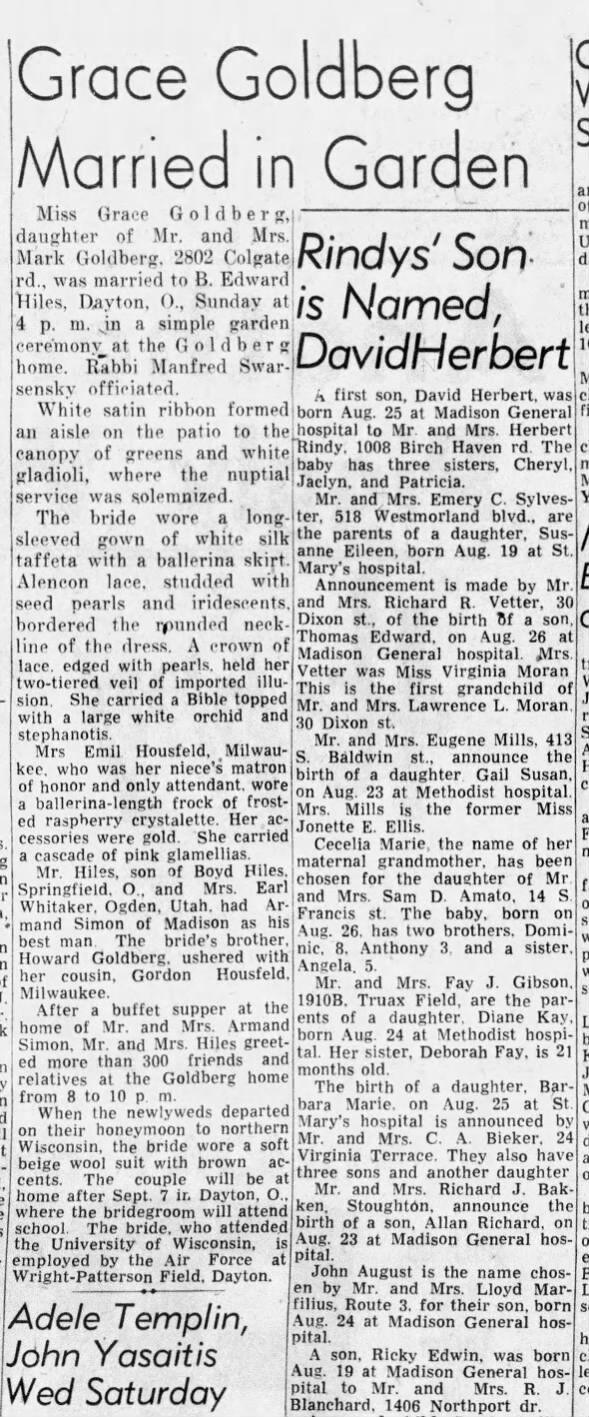 Obituary for J. Beyer (Aged 63)

Clipping from Wisconsin State Journal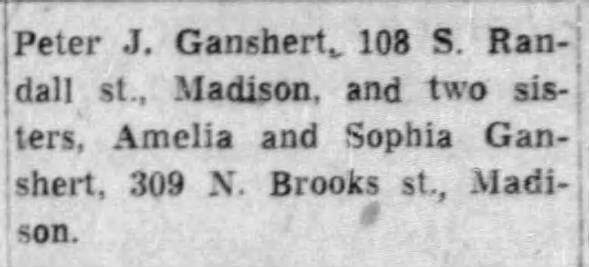 Obituary for Frank Ganshert (Aged 79)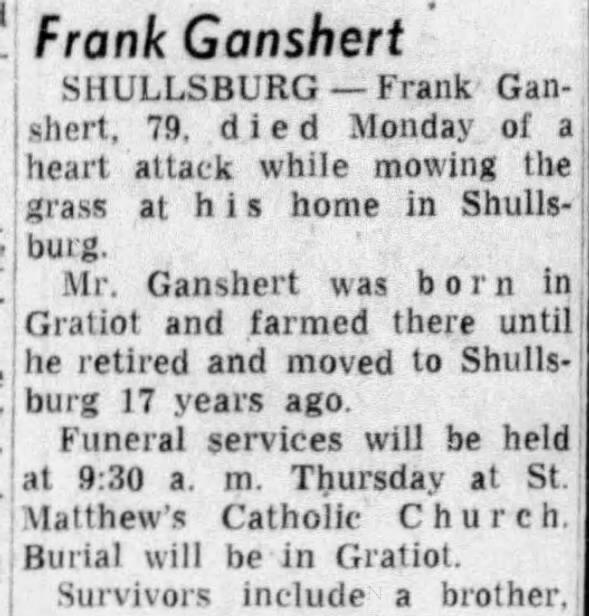 Obituary for Housfeld 1969 (Aged 60)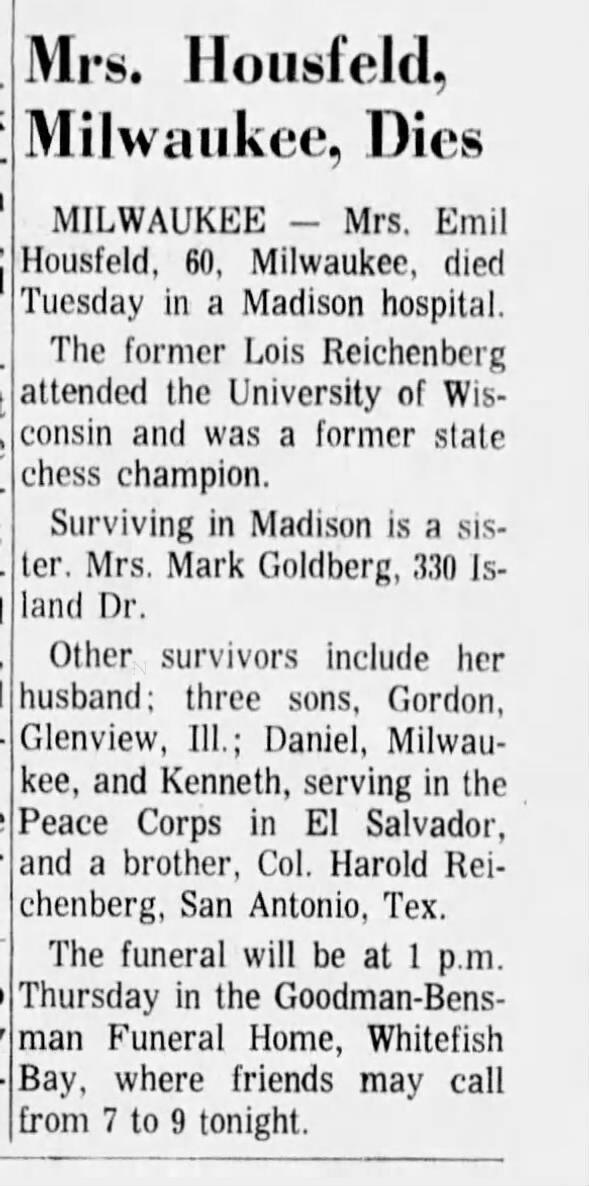 Harold Reichenberg promoted to Captain, Jan 1943

Harold Reichenberg commissioned as 2nd lt, Nov 1941

Delabarre - Green Married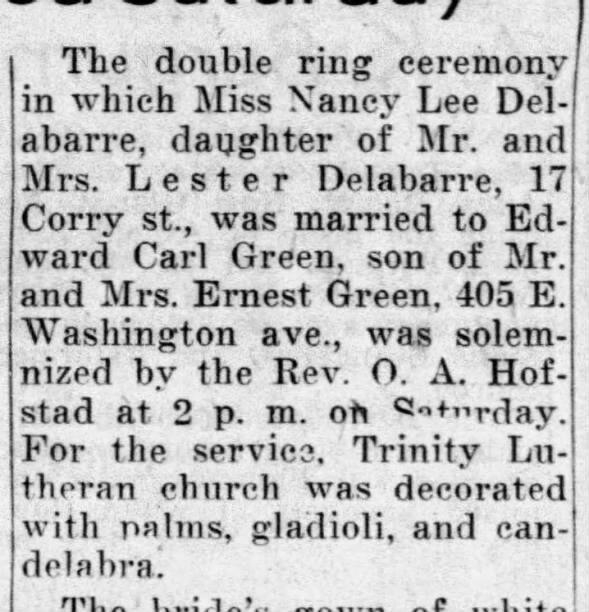 Harold Reichenberg leaves Madison for Chanute Field, June 1941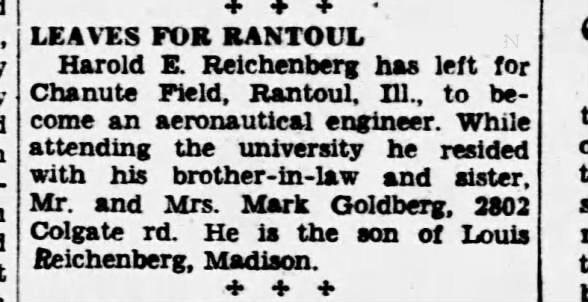 Harold Reichenberg promoted to 1st Lt, June 1942
Clipping from The Capital Times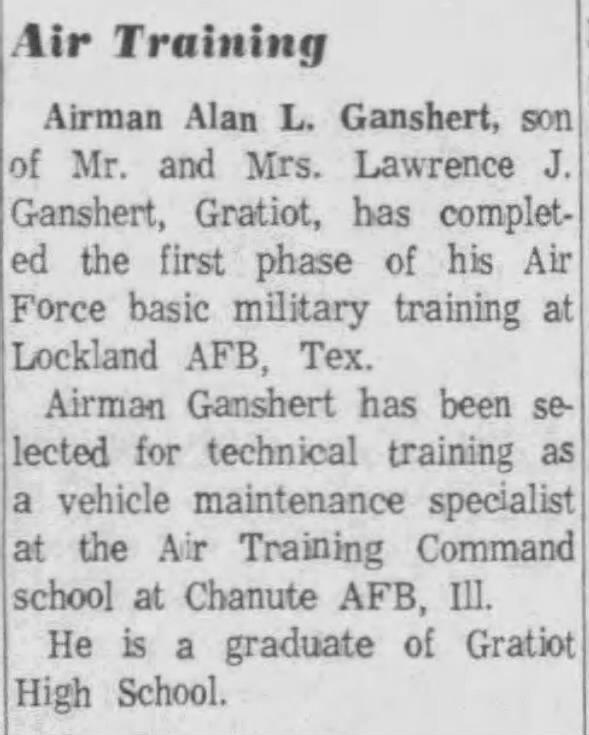 Olson, Paskey Wedding 20 Jul 1969, WSJ, p.61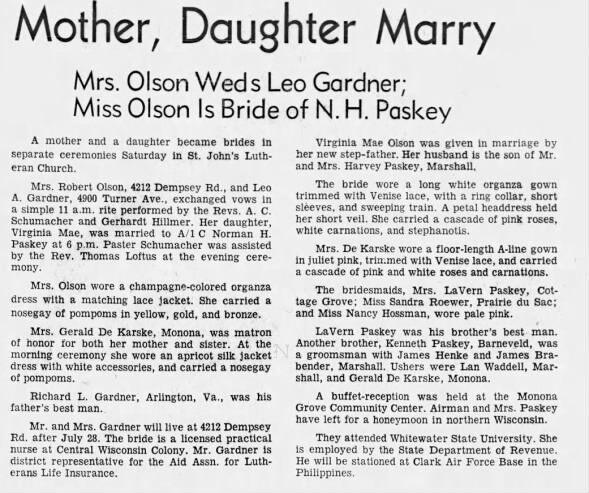 Beatrice R. "Bea" Goldberg obituary Jul 6, 2000

Clipping from Wisconsin State Journal

Florence Nelson, Harvey Paskey Wed, Wisconsin State Journal, Madison, 20 Oct 1931, p. 15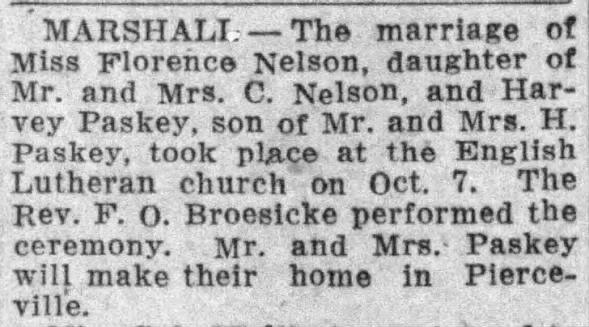 Harvey Paskey Estate, Capital Times, Madison, 30 Mar 1971 p 18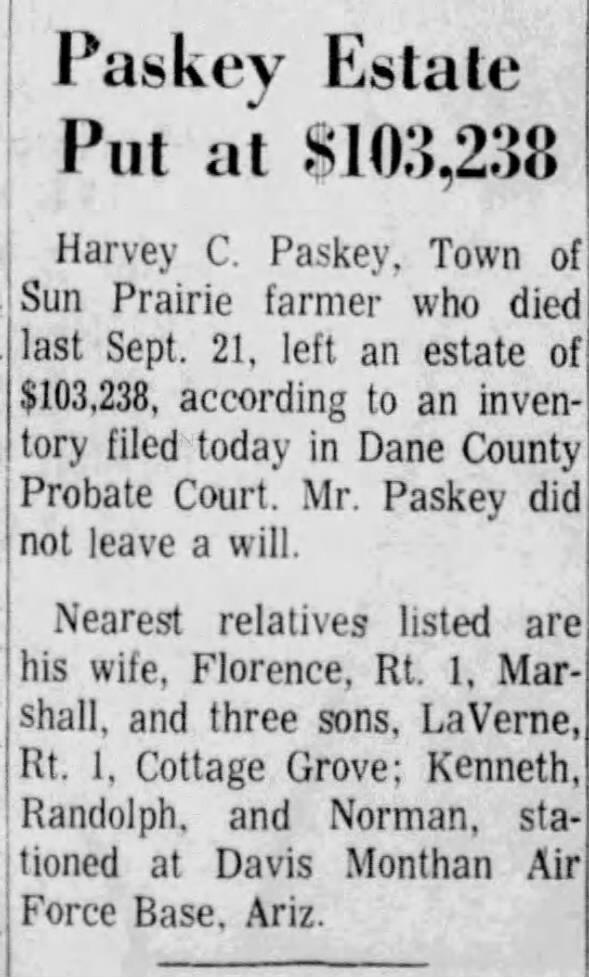 Clipping from The Capital Times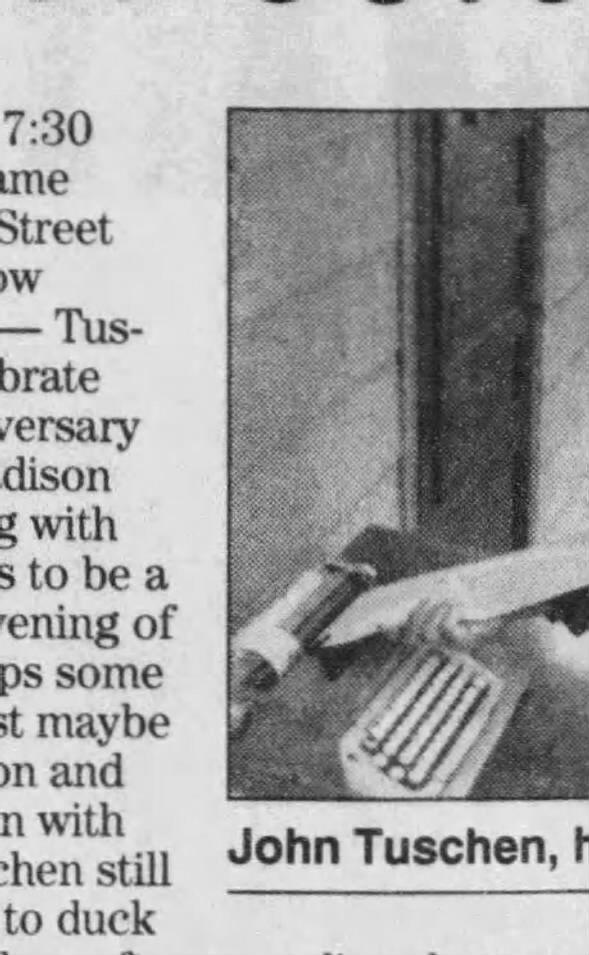 Olson, Paskey Wedding Announcement, Capital Times, Madison, 12 Apr 1969. p. 10
Louis S. Reichenberg dies age 75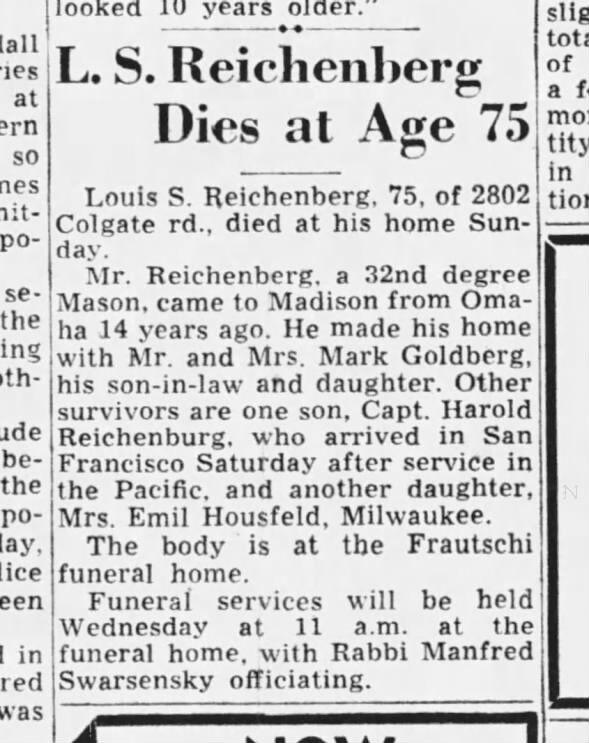 Guldenpfennig Paskey engaged, Capital Times, 02 Sep 1978, p. 11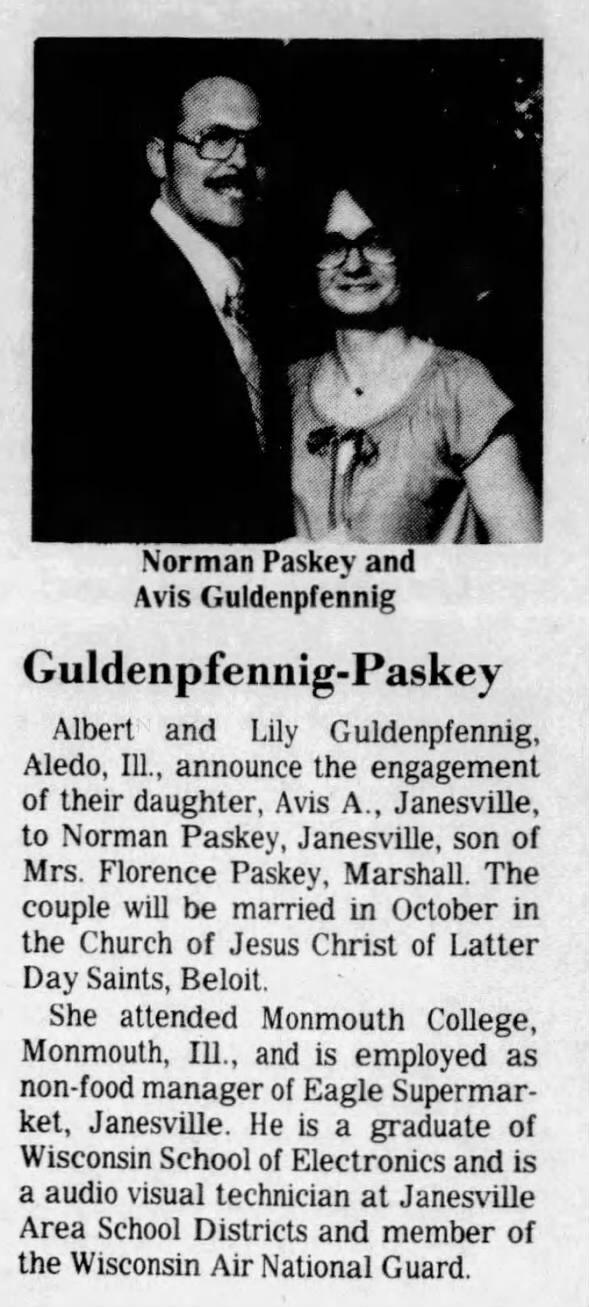 funeral for Louis S. Reichenberg