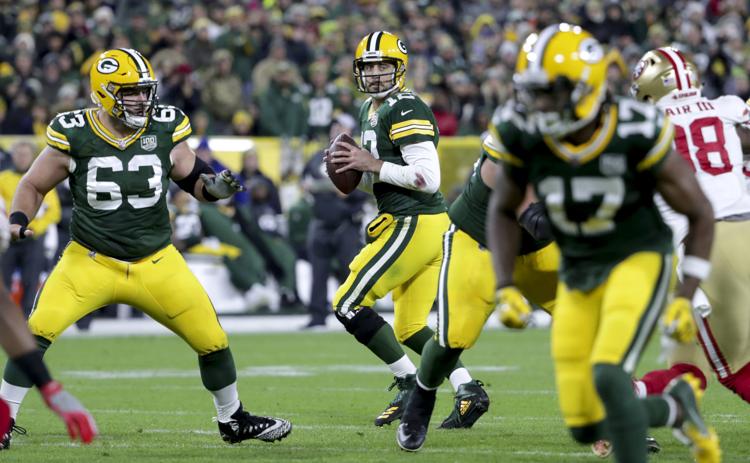 During Mike McCarthy's previous 12 seasons as their coach, the Packers have been in far more dire straits than they are at 3-4-1 at this season's midpoint. Most recently, there was the 4-6 record they had after 10 games in 2016 before quarterback Aaron Rodgers' famous run-the-table premonition. Before that, there was the 1-2 start in 2014 that prompted Rodgers' R-E-L-A-X reassurance.
Rodgers turned down the opportunity at midweek to come up with another catchphrase for this season – "It's not authentic, and those two were authentic responses to questions," he explained – and instead stated the obvious.
"I just feel like we have to play better, consistently, 60 minutes, try to eliminate some of the lows we've been having," Rodgers said. "We have to play with confidence and play up to the level we're capable of playing."
After back-to-back losses to Super Bowl contenders in the Los Angeles Rams and New England Patriots, winning at home against the Dolphins – especially with road trips to Seattle and Minnesota up next – is crucial to a turnaround, and changing the vibe in the locker room, which has not been as hopeful as in past years.
"We've lost games before here. But this just feels different. And it doesn't feel good. It's not fun," veteran wideout Randall Cobb admitted. "But we've got to figure something out. Win a game and you get going. We've just got to win one right now."