In April 2018, We Energies shut down its Pleasant Prairie Power Plant decades ahead of schedule.
The 1,200-megawatt coal plant — one of the largest in Wisconsin — had become too costly to operate in an era of falling demand and increasingly cheaper wholesale energy.
The generators at Pleasant Prairie were among 20 Wisconsin coal units retired this decade, part of a national trend that energy analysts expect to accelerate in coming years.
Unlike some of those, Pleasant Prairie was not built in the 1950s or even '60s. It had been in operation for just 38 years and had hundreds of millions of dollars in value still on the books.
While the early closure is expected to save customers about $2.5 billion over the next two decades, parent company WEC Energy Group is seeking to recoup the $646 million of capital invested in the plant — plus more than $430 million in profits from ratepayers.
The case, which has raised concern among consumer groups, could set a precedent for the state's other utilities and determine how Wisconsin residents finance the transition to clean energy on the heels of some $6 billion recently invested in coal generation.
"That's a ton of money for nothing," said Tom Content, executive director of the Citizens Utility Board, which represents residential and small business customers in Wisconsin.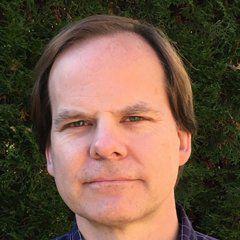 WEC argues the profits are already baked into rates that have been frozen for the past four years and are not a factor in its rate case now before the Public Service Commission.
After all, regulators approved the construction of the plant — which was deemed necessary at the time to meet growing demand — as well as later pollution controls, deemed necessary for safe and reliable service.
And as a regulated monopoly, the company was guaranteed a fixed return on its investment.
"Investors put that money in expecting some sort of return," said company spokesman Brendan Conway. "If you don't have that, it's going to be more expensive to build things in the future."
Content says the utilities should be allowed to recover the capital investments, but not to profit on plants that are not longer providing value to consumers.
"The issue is whether We Energies customers are paying too much," he said. "Is this an opportunity to find savings to mitigate the increases they're asking for."
Why coal can't compete
According to WEC, in the years after the Great Recession, overall demand fell at the same time that cheaper alternatives — such as natural gas, wind and solar — were entering the market.
As a result, grid operators weren't calling on Pleasant Prairie as often and it was costing more to operate but it wasn't generating as much revenue.
To make sense of the problem, it helps to understand the wholesale power market.
Wisconsin utilities belong to an organization known as the Midcontinent Independent System Operator, or MISO, which operates power markets over a 15-state region stretching from the Dakotas to Louisiana.
Power plant operators offer to provide electricity at a certain time and price; MISO dispatchers then call up generators as they are needed, taking the cheapest power first and moving up the cost ladder as needed to meet demand.
With no fuel costs, wind and solar are typically the cheapest resources — sometimes offering electricity for nothing, which they can do thanks to renewable energy tax credits. High-efficiency natural gas plants are usually next, followed by coal plants.
Consider this hypothetical situation: A wind farm has 10 megawatts of electricity to offer at $1 per megawatt-hour; a 10-megawatt natural gas plant offers power for $20; and a 20-megawatt coal plant bids at $35 per megawatt-hour.
If demand is less than 10 megawatts, the wind farm can provide all of the power, and the producer get $1 per megawatt-hour. When demand rises above 10 megawatts, the gas plant is dispatched, and the wind and gas plants are both paid the $20 rate. Only when demand surpasses 20 megawatts do the operators call on the coal plant and all get $35.
So as more lower-cost resources are added to the system, coal plants contribute less frequently and thus earn less revenue. But they carry significant operating costs and are expensive to shut down and restart.
In 2008, according to data from WEC, Pleasant Prairie was available about 80 percent of the time and generating power a little more than 74 percent. A decade later, it was available 90 percent of the time but generating only about half the time.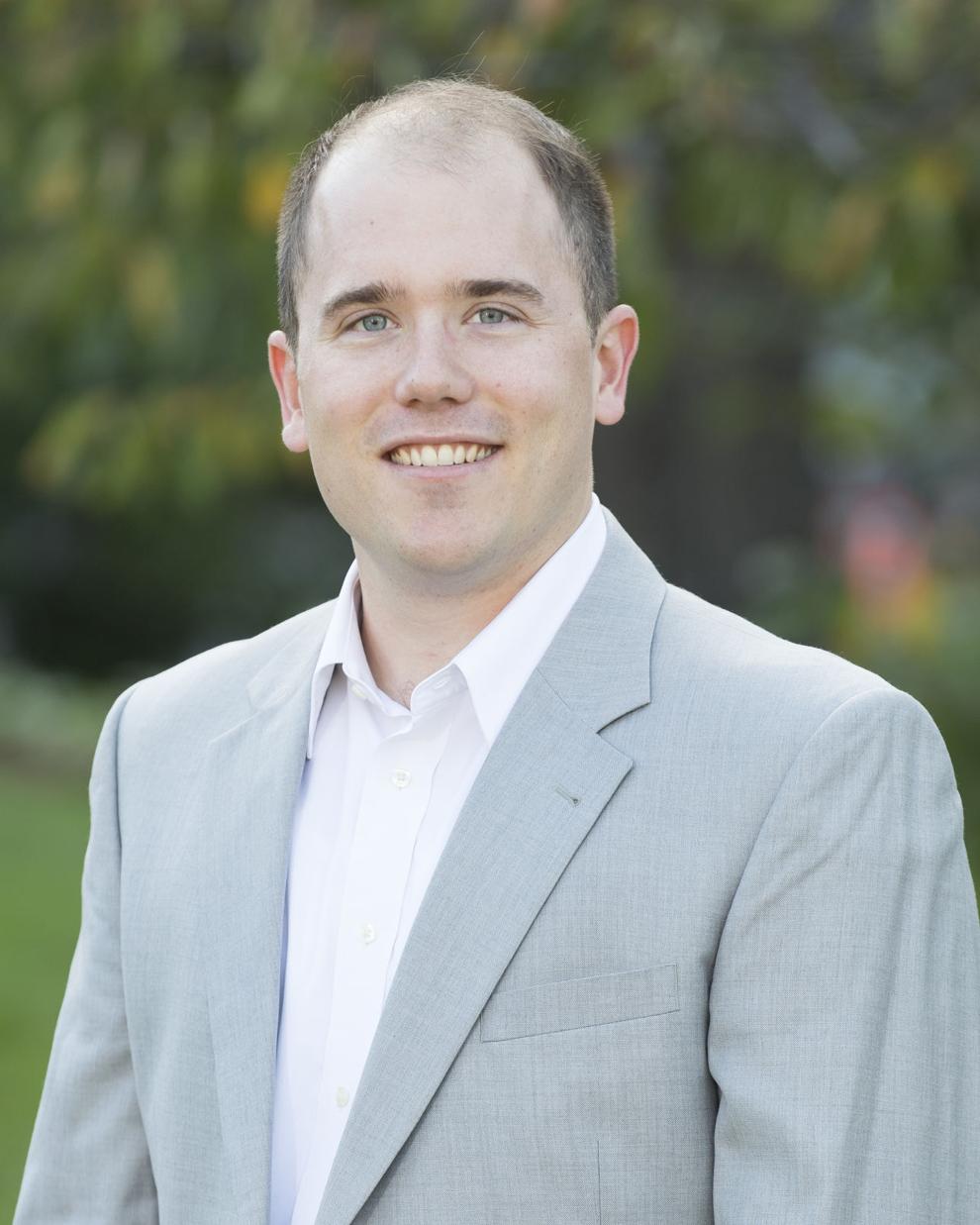 Regulated utilities in states like Wisconsin often run the plants at a loss and pass the costs on to customers, said Mike O'Boyle, director of electricity policy for Energy Innovation, a think tank that has studied the economics of coal plants.
'A looming problem'
How regulators handle the cost recovery could have widespread implications in a state where utilities have invested some $3 billion so far this century in new coal-fired generators and another $3 billion in pollution controls.
In 2013, Alliant Energy and three other utilities agreed to install $1 billion worth of new pollution controls on the Columbia Energy Center in Portage as part of a settlement for alleged violations of the Clean Air Act.
Bloomberg New Energy Finance found the plant, which can produce more than 1,100 megawatts of power, has operated at a loss each year since 2015.
Earlier this year, WEC retired a smaller coal plant in Marquette, Mich., on which it hopes to collect some $113 million in profits, and in a recent conference call with investors, Chairman Gale Klappa said it's likely the utility will retire more coal resources in the next five years.
"Every (major) utility has a carbon reduction goal right now … but we're still a state that relies on coal for at least 50 percent of our electricity," Content said. "If you're going to get from here to there any coal plant will have a target on its back."
Even some lawmakers have taken notice, including Rep. Mike Kuglitsch, a Republican for New Berlin who heads the Assembly committee on energy and utilities.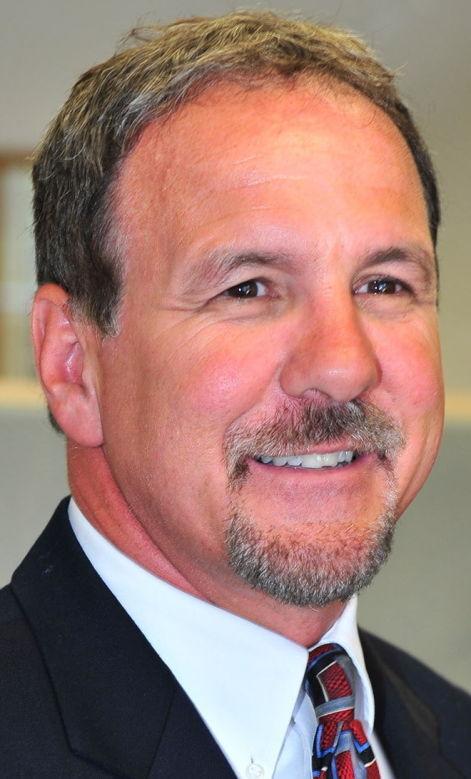 "I look at it as a looming problem that needs to be addressed," Kuglitsch said. "I think it needs to start with the PSC but could end up over here at the Capitol."
Creative financing
There are tools available to help utilities recover the costs of so-called stranded assets.
The Sierra Club recently published a report touting the benefits of "securitization" — essentially a way for utilities to refinance the outstanding balance through low-interest bonds. This allows shareholders to recover some reward for the investment without requiring customers to pay as much.
"They both give a little bit," Content said. "It's also creating a pathway for some future generation."
So far this year lawmakers in Montana, Colorado and New Mexico have passed securitization bills. Six others, including Minnesota, are considering such bills, according to the investment firm Saber Partners.
Wisconsin is among six states with at least one such mechanism already in place.
Under a 2003 law, the PSC can grant a utility authority to sell bonds to finance the installation of environmental controls or retirement of existing plants in order to reduce pollution or comply with regulations.
Known as environmental trust financing, that tool has been approved only once, in 2004, for a $500 million package of environmental upgrades by We Energies.
Conway said the company ultimately didn't use the financing for reasons including potential liabilities and higher interest rates.
Wisconsin Public Service Commission Chairwoman Rebecca Valcq said the agency could explore other securitization strategies in the coming years, possibly as a pilot program.
"I think if we wanted to do something dramatic it would likely take legislative changes," Valcq said. "I don't think we would take that giant step first."
Ultimately Kuglitsch said shareholders may have to settle for something less than the 10 percent — or higher — returns guaranteed for regulated monopolies.
"There's got to be some compromise," he said. "At the end of the day, we've got to look out for the ratepayer. Sometimes we look out for everyone else."
Tomorrow's stranded assets
For the most part, retiring coal plants are being replaced by high-efficiency natural gas plants, which are substantially cheaper to operate.
In Wisconsin, Alliant Energy is more than halfway done with a 725-megawatt expansion of its 600-megawatt Riverside natural gas plant in Beloit, which was completed just 15 years ago. And Dairyland Power Cooperative is seeking permission to build a 525-megawatt gas plant in Superior. Together the two projects will cost about $1.4 billion.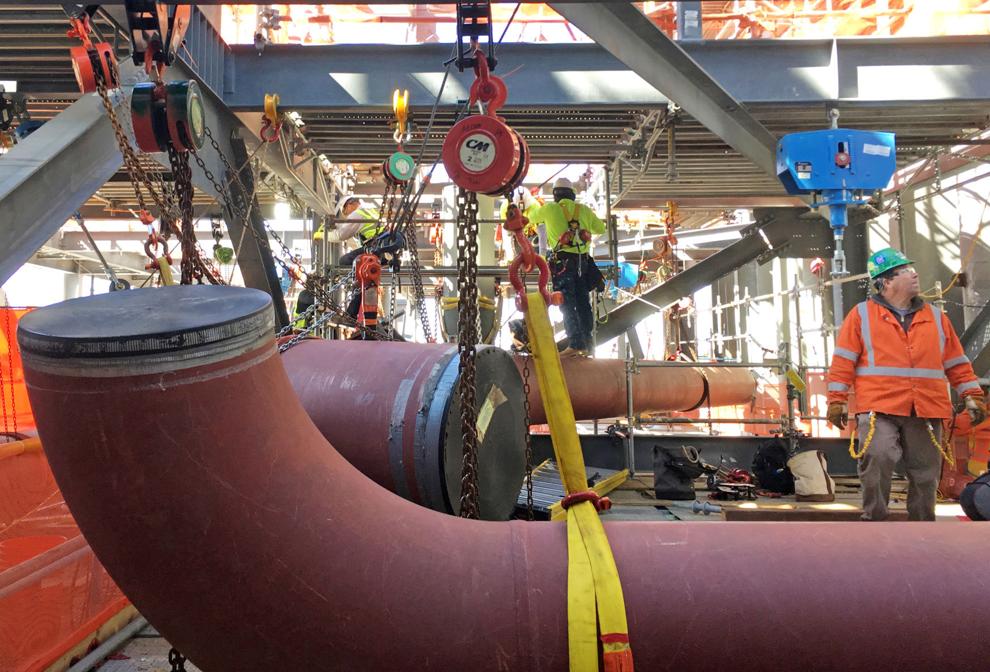 But could today's coal replacement be tomorrow's stranded assets?
That, coupled with the need to eliminate virtually all carbon emissions by mid-century, has led environmental groups warn that natural gas is not a wise investment. Burning natural gas produces about half the carbon dioxide of coal, but that doesn't account for methane — a far more potent greenhouse gas — leaked during extraction and transportation of gas.
There is also the reality, according to a new report from Oil Change International, that burning the gas and oil already discovered would release more carbon than scientists believe we can afford to without incurring catastrophic climate change.
"They're just as bad for the environment as coal," said Elizabeth Katt Reinders, deputy director of the Sierra Club's Beyond Coal campaign in the North Central. "Fracked gas is risky from an economic perspective, from a climate perspective, and from a public health perspective. It is a risk not worth taking."
Katt Reinders said utilities should instead be investing now in cheaper renewable resources and storage, which are expected to continue getting cheaper.
"That is going to push new gas plants into early retirement and leave customers footing the bill," she said. "Let's learn from the present and not set ourselves up to walk into the same challenges we're facing now."