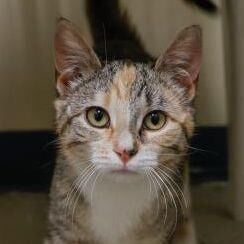 Hi there! I'm Louise! I'm looking for my Thelma. If you are looking for a sidekick, I'm ready to play!... View on PetFinder
Neighbors said the child's mother was distraught. "The heartbreak in her scream, that was scary in itself."
Camp Beef Butter BBQ got its final approval from the town of Westport and has put in place its live music schedule.
STATE JOURNAL VIEW: The state is losing a windfall of revenue -- $167M a year -- by sending residents to the border to buy cannabis
Until Public Health Madison & Dane County makes any changes, local residents must follow rules outlined in the current order that require masks. 
Core Spaces of Chicago has refined a proposal for a $100 million-plus, 10-story project fronting the 300 block of State Street to drop the building height facing that street and to preserve facades of historic buildings and include affordable beds.
A man opened fire at a birthday party in Colorado, killing six people before killing himself.
A developer now forging a plan to raze a small church, a former Italian deli, two houses and Buckingham's Bar and Grill for a 10-story building with housing, retail space and parking on the 800 block of Regent Street.
The School District says it may lack authority to include the raises in contracts before the School Board votes to approve the 2021-22 budget in June.
It's unclear whether Aaron Rodgers has been open and honest with Green Bay's front office about just how frustrated he has been.
Gunfire struck two houses, police said.