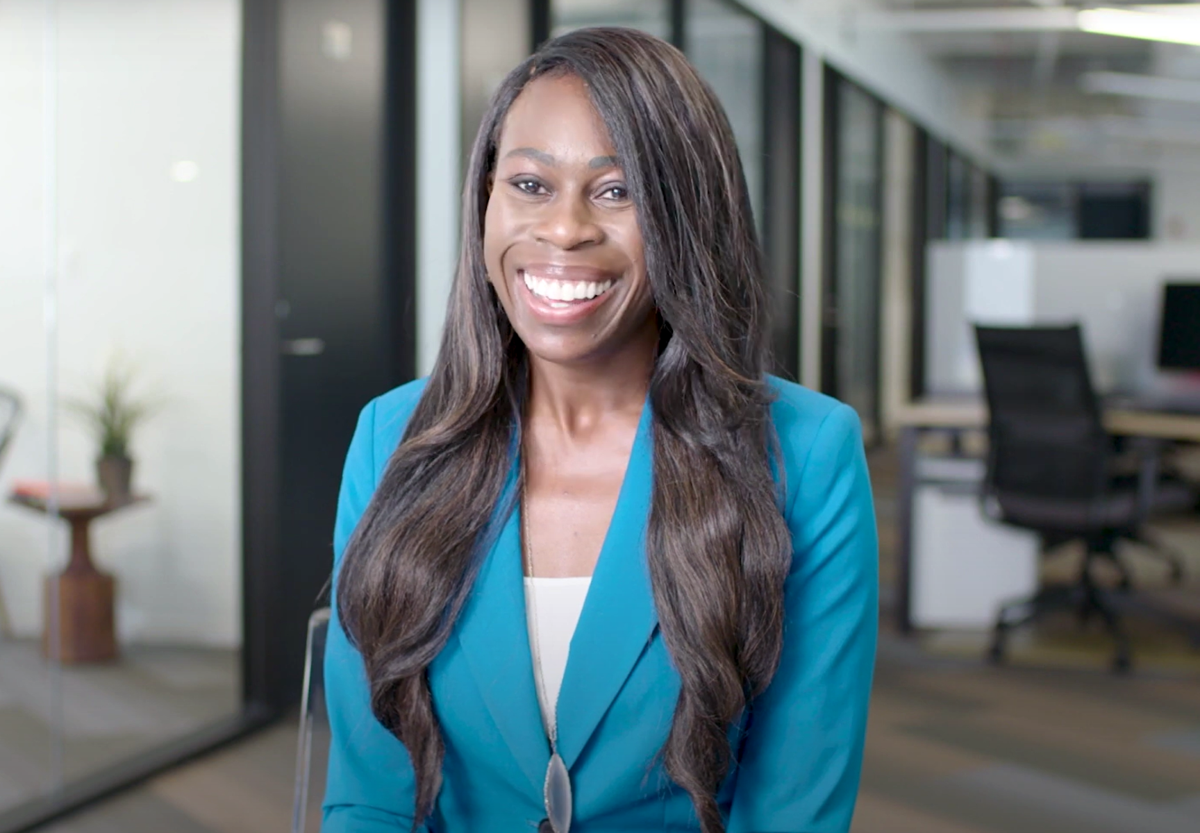 FEYI OLOPADE AYODELE was already enjoying a suc­cessful career in the world of high finance but remained fascinated by the work of her mother, Dr. Funmi Olopade.
As director of the University of Chicago Hospital's Cancer Risk Clinic, Dr. Olopade is one of the world's leading experts on the relationship between cancer and genet­ics. She has received numerous honors including the Doris Duke Distinguished Clinical Scientist and Excep­tional Mentor award, an American Cancer Society clinical research professorship and a MacArthur Foundation fellowship.
On a family trip to climb Mount Kilimanjaro in 2012, Ayodele hatched a plan to resign her investment bank­ing position and commercialize the work of her mother, hoping to make genetic screening a routine part of medical checkups. The result is a fast-growing technol­ogy startup called CancerIQ, co-founded by the mother-daughter team and backed by the Madison-based venture capital firm HealthX Ventures.
As CEO of CancerIQ, Ayodele has raised over $8 million in venture capital, extended the company's reach to over 70 hospital systems and signed strategic partnerships with labs, health information technology vendors and life science partners to accelerate growth. CancerIQ is also partnering with Epic Systems Co. to incorporate cancer screening into their electronic health records products and to make it a routine part of any medical visit.
The CancerIQ platform analyzes family and personal cancer history — along with other factors — to assess a patient's risk for certain cancers or other diseases. And since it's a lot easier for a patient to recall any cancer in their family, CancerIQ takes the burden off the provider to perform an in-depth interview.
If the initial review finds any elevated risk, CancerIQ will facilitate a discussion between the patient and provider about the need for any genetic testing. CancerIQ then provides the vehicle to order testing from a number of pre-approved partners willing to work with insurance companies to cover the cost.
Ayodele holds a master's in business administration from The Wharton School at the University of Pennsyl­vania and has won several awards including the Chicago Booth New Venture Challenge, Chicago Innovation Award. CanceriQ was a winner at the Chicago Innova­tion Awards, and Ayodele was featured in Crain Chicago Business' 40 Under 40.

Q: You've had success raising venture capital to get CancerIQ off the ground. Is more money flow­ing to "flyover country" now instead of everything going to the coasts?
The big challenge remains the lack of a risk-taking cul­ture you tend to find in the Midwest. A lot of Investors here often want to see a path to profitability and there's way too much focus on revenue at an early stage. That can make it difficult to raise the amount of capital you need to take your company to the next stage. But things are improving because of funds like HealthX Ventures based right in Madison. It's a venture capital firm that is coaching and getting early-stage businesses to the point where they're investable by other larger funds. I also believe the pandemic contributed to improvements by changing the dynamic of raising capital. Investors traditionally would only consider companies they can meet in person but with so many meetings now taking place on Zoom there is more comfort no matter where a company is located.
Q: CancerIQ is based in Chicago but Madison is developing its own reputation for healthcare in­novation. How do you see it?
Epic Systems is obviously one of the reasons Madison is an attractive place for health care information technol­ogy. But there is a lot more to it, most notably its repre­sentation of other parts of the health care ecosystem. You have Exact Sciences, which is an important genom­ics and diagnostic company that represents the future of healthcare. You have Redox, which represents the ever growing ecosystem of digital health applications. You have the full ecosystem of health care in Madison, which creates a diverse pool of employee talent that compa­nies can access easily to assemble the dream teams you need to start and scale a company. And because Epic has stayed keenly focused on making sure their custom­ers come to Madison or Verona on a regular basis, it's made Madison a tourist destination for those in health­care IT. We know reliably that they'll be around for the Users Group Meeting and in town a few times per year, making it easier to access more people with one visit to Madison.
Q: Exact Sciences is looking at the full range of cancer screening, not just colon cancer. There are some nice synergies there with CancerIQ.
Indeed. Madison felt kind of like a kindred spirit to me and the CancerIQ team. You've got the beautiful lakes and down-to-earth people, but also because it is home to Exact Sciences – which shares our mission to change the way we think about cancer detection and treatment. Their groundbreaking products are exactly the kinds of technologies physicians need if we're going to get ahead of this disease.
Q: What attracted you to the Madison region?
The first time I came to Madison, it reminded me a lot of Chicago. The beautiful lakes seem to anchor the city while reflecting the sky back toward you. It's so good for your mood.