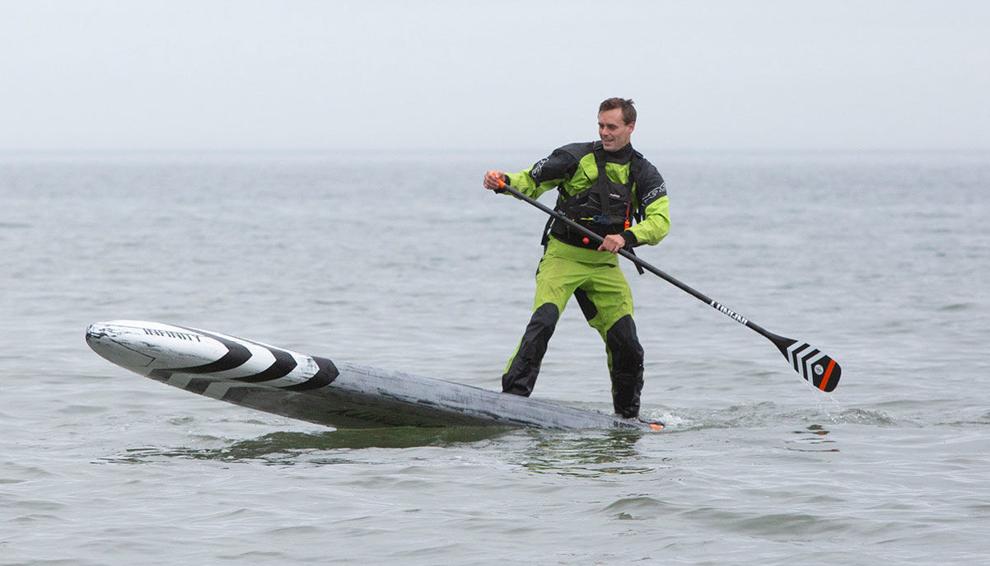 DULUTH, Minn. — Jared Munch is a bona fide adventure junkie, so it's not surprising he's taking a trip from Duluth, bound for James Bay on the Arctic Ocean.
He'll be paddling there. On a stand-up paddleboard.
Munch is paddling along the North Shore of Lake Superior from Duluth to the Michipicoten River in Ontario, about 490 miles away if you hug the lake's shoreline. He'll then paddle up the Michipicoten, portage over to the Missanabie River, then paddle down the fast-flowing Missanabie to James Bay, another 430 miles on rivers.
He expects to cover the 920 miles "in about a month," Munch told the News Tribune recently. That's an average of more than 30 miles per day, with gear and provisions lashed to his paddleboard.
"I've always wanted to paddle to the ocean," Munch said.
Munch, 26, had hoped to paddle straight across Lake Superior on this trip, cutting through the heart of the lake, but didn't want to go without a boat to chaperone him. He couldn't find any takers.
"Imagine that. Nobody wanted to go across the middle of Lake Superior with me," he said with a laugh.
So he'll be hugging the North Shore instead, arranging ahead of time for provisions to be dropped off at specific sites. He'll be paddling alone along Lake Superior. His dad, Bill, will join him on the river portion of the trip.
"There's some portaging on the Missanabie ... There's some Class 2 whitewater that I can do but there's some Class 3 and 4 that is recommended to portage around," Munch said.
Munch will be using a lightweight carbon fiber paddleboard for his lake travels and a bigger, tougher, inflatable paddleboard for the river portion.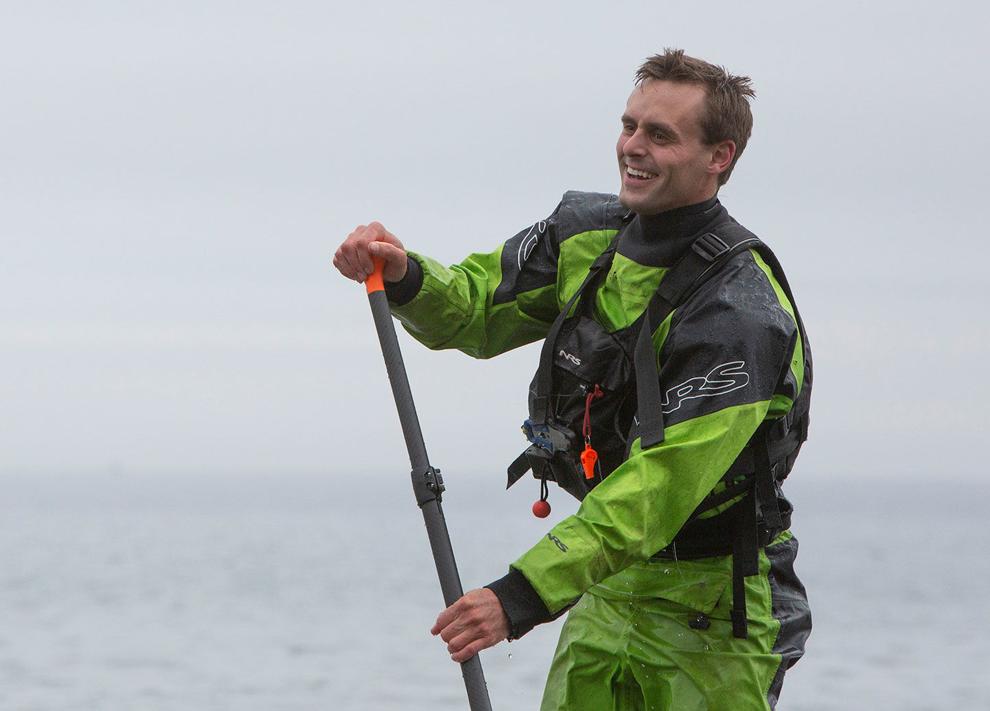 Munch, a Lake Holcombe, Wis., native who graduated from the University of Minnesota-Duluth in May with a master's degree in civil engineering, is working at a Duluth ski shop and a local whitewater rafting business this summer. He's not sure where he'll settle in for his engineering life after college. Wherever it is, he probably won't be settling down any.
"Wherever there's either good surfing or good skiing, or both," he said. "Duluth's a pretty good compromise for both."
Munch is hoping to raise money from donations for this trip. But it's not to pay his trip expenses: It's to raise money for outdoor programming for kids.
"I would never ask anyone to pay for my fun," Munch said, noting he has saved money for several years to cover the cost of paddling to the sea. While building his bank account, he's also been building his body.
"I have spent a lot of time in the weight room over the past year to get ready for this ... I have done a lot to improve my paddling skills since my last journey around the lake," Munch said in assessing his upcoming trip.
He said he "paddled a week-long self-supported wilderness whitewater river in Canada last spring, spent a lot of time paddling in open-water downwind conditions, spent my fair share of time surfing in Lake Superior, Southern California and Hawaii, and most recently spent the better part of a week stand-up paddling hard class II/III whitewater in Colorado."