1.
Gothenburg, Sweden, a Scandinavian city with an incredible variety of kid-friendly activities, both indoors and out.
Gothenburg is the second-largest city in Sweden. In addition to the Kungsparken (a park in the city center), it's also home to the Universeum, a children's science museum that includes an aquarium and indoor rainforest (among other things), and the Lisebergs Nojespark, one of Scandanavia's most-visited amusement parks. You can also take a boat tour of the Archipelago of Gothenburg, or — for older kids — a guided kayak tour. This place sounds like every kid's dream, to be honest.
2.
Los Angeles, California, chockfull of interactive museums and scenic beaches to spare.
Los Angeles is great for kids! The Getty Museum has a fun area for younger children, a beautiful garden and scenery and so many outdoor sculptures. Ours loved
riding the white train all the way to the top. The Natural History Museum is so amazing! There are so many interactive exhibits, and depending on the season, they may have a visiting butterfly or spider enclosure set up. It's adjacent to the Rose Garden at USC's campus.
The NHMLA is also walking distance to the Space Shuttle Endeavor at the California Science Center, and the California African American Museum. La Brea Tar Pits is uniquely cool, no other place like it! Our kids loved learning about saber-tooth cats, antique bison, giant sloths, and dire wolves. The Tar Pits are next door to LACMA (an enormous art museum and home to the famous street lights).
3.
Cedar Point Amusement Park, for the perfect combination of wild rollercoasters and Great Lakes splendor.
Cedar Point (aka the rollercoaster capital of the world) is open from May through October. It's got 18 rollercoasters, as well as rides for younger kids, and a water park. The park is located on a peninsula on Lake Eerie, so you'll have a gorgeous view as you ride the rides and feast on funnel cake (okay, they also have a lot of non–funnel cake food options, if that's your thing).
4.
Amsterdam, the Netherlands, a European city where kiddos are as welcome as bicycles.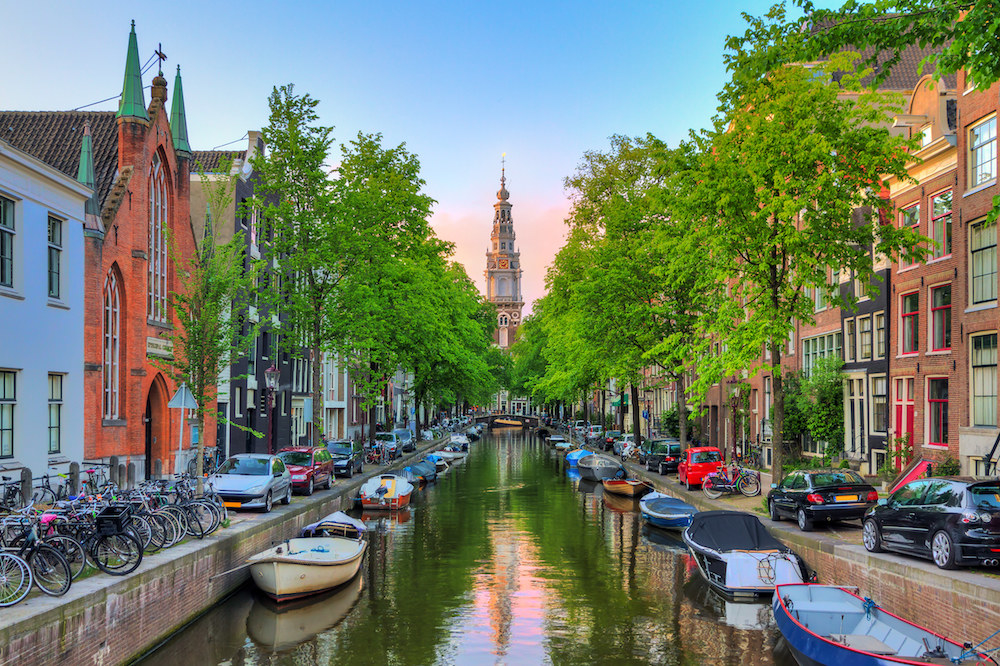 You can also find greenery in the middle of the city at the Vondelpark, explore on bikes (you can even rent a bakfiet, a bicycle with a box at the front where kids can sit), visit the Amsterdam Royal Zoo, or — for slightly older kids — visit the Anne Frank House.
5.
Reykjavík, Iceland, whose otherworldly beauty will captivate kids (and adults) of all ages.
Iceland is incredibly kid-friendly. From the wide-open spaces for adventures to the many family-friendly hot springs, Iceland is where its at. Plus the country is incredibly safe, so you don't have much to worry about. An added bonus is that most of the stuff, like looking at incredible waterfalls, is free.
In addition to the myriad kid-friendly outdoor activities in Iceland, Reykjavík is home to the National Museum of Iceland and the Arbaer Open Air Museum (which recreates periods in Iceland's history). There are tons of day trips you can take from Reykjavík, as Iceland is only about the size of Kentucky.
6.
St. Louis, Missouri, a sometimes-underrated US city with a ton of free activities kids will flip for.
This may seem like a strange answer, but I have to say that the best place we have ever travelled with our kid is St. Louis. We visited family there earlier this year. There is SO MUCH free stuff to do with your kids, including the world-class zoo, a great art museum (our kid loved the display of medieval weapons), Grant's Farm (think a huge petting zoo with free beer for the parents), and the Anheuser-Busch Brewery tour, where you get up close and personal with the famous clydesdales. All completely FREE.
7.
Gatlinburg, Tennessee, where you can explore the beautiful Smoky Mountains on foot or by rollercoaster.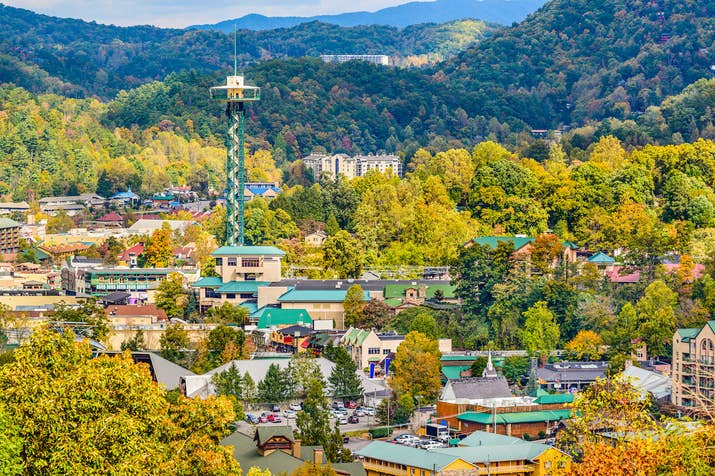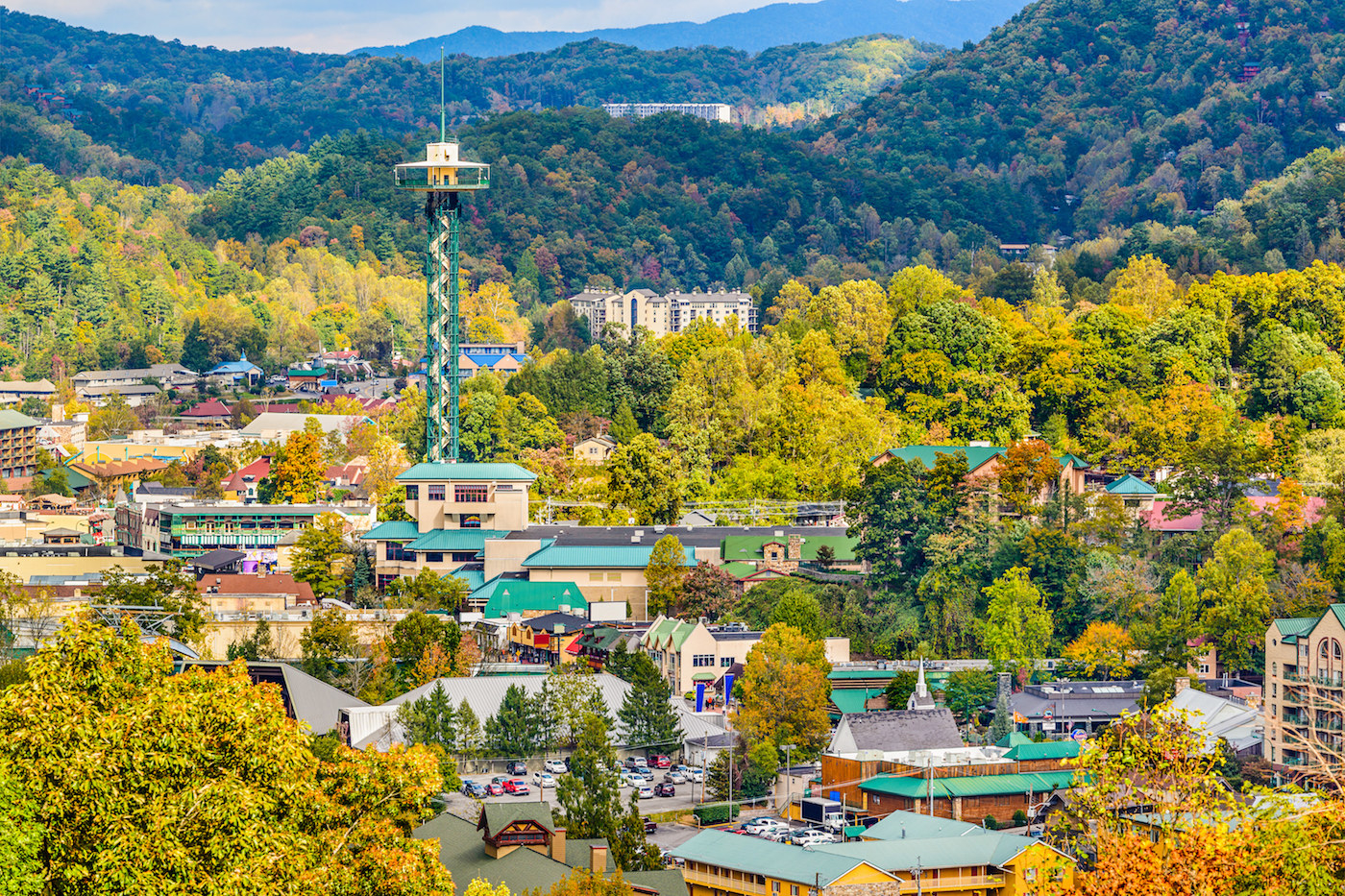 For kid-friendly hiking in the Smoky Mountains, try the Gatlinburg Trail. For a little more adrenaline, there's the Rowdy Bear Mountain Coaster — a gravity-propelled cart through the mountains. And when I have kids I will for sure be taking them to the Salt and Pepper Shaker Museum.
8.
San Diego, California, for lots of great STEM-focused museums. (Oh, and the beaches aren't too shabby, either.)
Balboa Park in San Diego has lots of great attractions for kids. The main attraction is, of course, the San Diego Zoo, but the park's many museums are definitely worth checking out, and it takes more than a few days to see them all. There's something for every kid. We especially recommend the Model Railroad Museum, which is easy to miss, but kids love it! The Fleet Science Center is also super kid-friendly. The USS Midway Museum is also a great choice, especially for airplane-obsessed kiddos. And of course, there are plenty of beaches to explore!
9.
Paris, France, whose castles, churches, and catacombs could make medievalists of your kids yet.
10.
Chicago, Illinois, a city with plenty of educational and entertaining sights for little ones.

Chicago can be a great spot for kids. There are so many great kid friendly options: Millennium Park, the Shedd Aquarium, Lincoln Park Zoo, and Michigan Avenue (for the Lego and American Girl stores). Not to mention it's a great city to walk and explore! There are tons of kid-friendly activities there. Don't miss the Museum of Science and Industry (which includes a full German submarine from World War II) or the Field Museum.