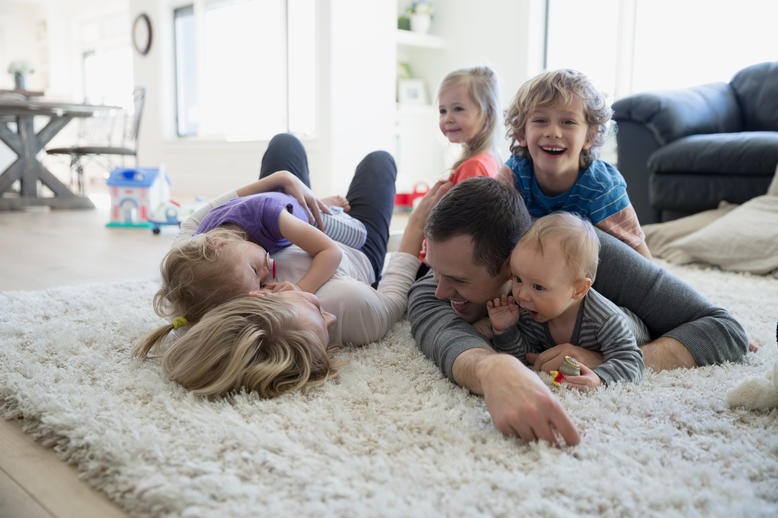 Photo Credit: Hero Images Inc. / Alamy Stock Photo
There are 5 million married-couple households in the United States with children under the age of six, accounting for about 4.3 percent of all households in the country. This percentage has remained fairly consistent in recent years, with little fluctuation between 2005 and present, according to data from the U.S. Census Bureau. What has changed is that millennials are now the ones starting families.
According to the Pew Research Center, nearly half of all millennial women were mothers by 2016. Even though millennials have waited longer than previous generations to have kids, they accounted for 82 percent of births that same year.
With so many millennials starting families, they're often faced with important considerations for their future: job security, safety, education for their children, and more. Where they choose to live has a major impact on all these factors.
To better understand where families with young children are most heavily concentrated, researchers at Haven Life, an online life insurance agency, analyzed data from the U.S. Census Bureau. Its researchers identified the 15 metropolitan areas with the highest share of married-couple families with children under age six, along with a collection of different factors to help determine what makes these cities more appealing for parents.
While this study isn't restricted to millennial families, the overwhelming majority of families with children in this age cohort are millennial. Here's what they found.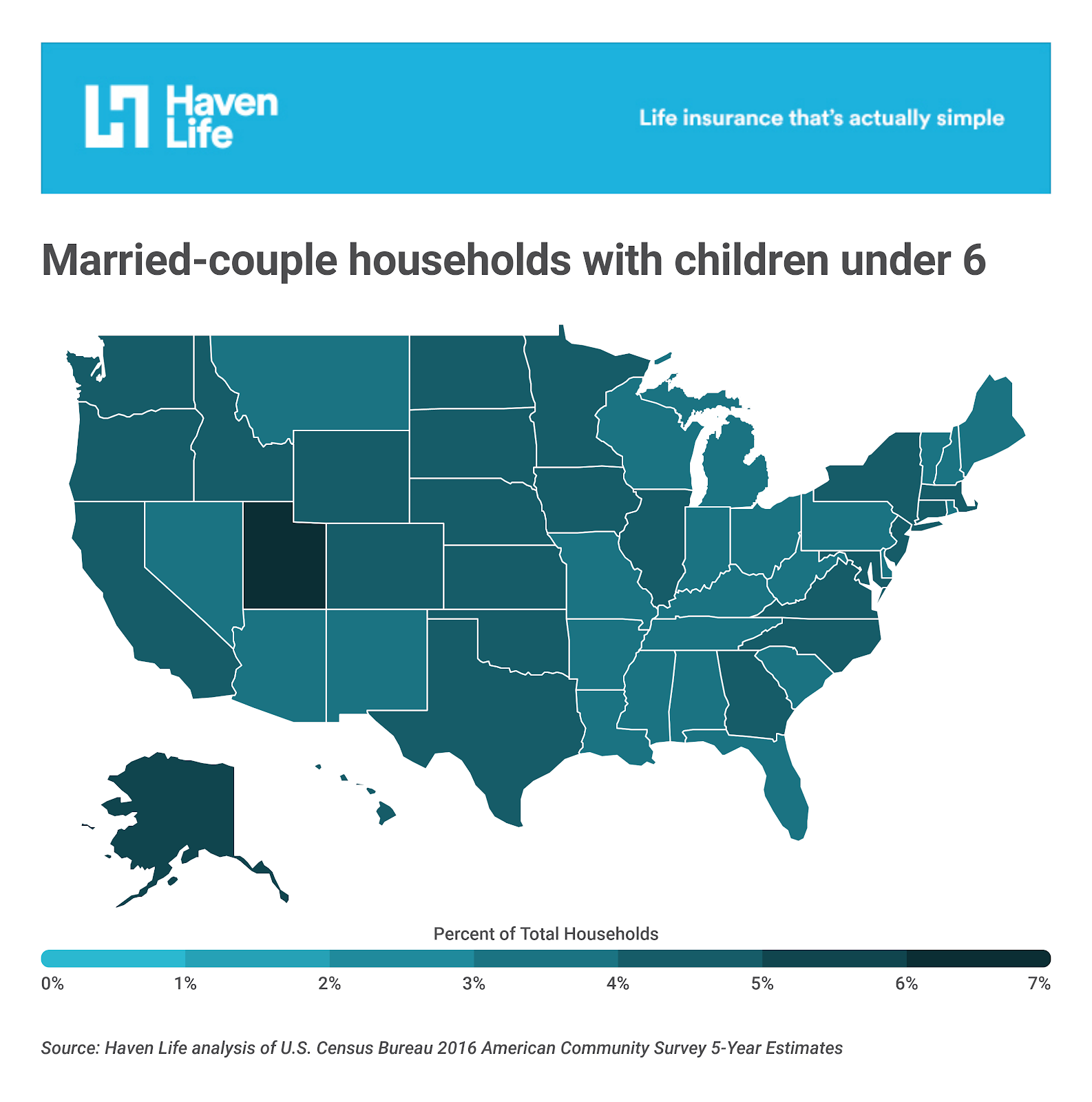 Takeaways
Across the country's largest metropolitan areas, the proportion of households that are married-couple households with children under age six ranges from a low of 1.6 percent in Punta Gorda, FL to a high of 10.2 percent in Provo-Orem, UT.
Married-couple families with young children are more likely to be found in cities where residents have a higher degree of education, as measured by the percentage of the population with at least a bachelor's degree.
These families are usually found in cities with lower unemployment rates and higher household incomes
The following 15 metropolitan areas have the largest proportions of married-couple households with young children.