There's no better way to coax your kids to play outside than with a pool. And while buying a kiddie pool is a modest investment, the benefits are endless.
But which one to choose? The pool aisle at the store is full of pools of all shapes and sizes. Do you get a safer but less durable inflatable pool, or sturdier model that's harder to store? Do you need a small baby pool, or are you looking for a family-sized backyard staple for fun all summer long? Here are 14 pools to try for any level of splashing.
Recommendations are made independently, but we participate in affiliate advertising programs that may pay us commission if you make purchases at Amazon.com and other linked retailer sites.
Bre Richey is a writer for BestReviews, which spends thousands of hours researching, analyzing and testing products to recommend the best picks for most consumers.
14 outdoor games for backyard family fun
Triumph Sports Wood Lawn Domino Set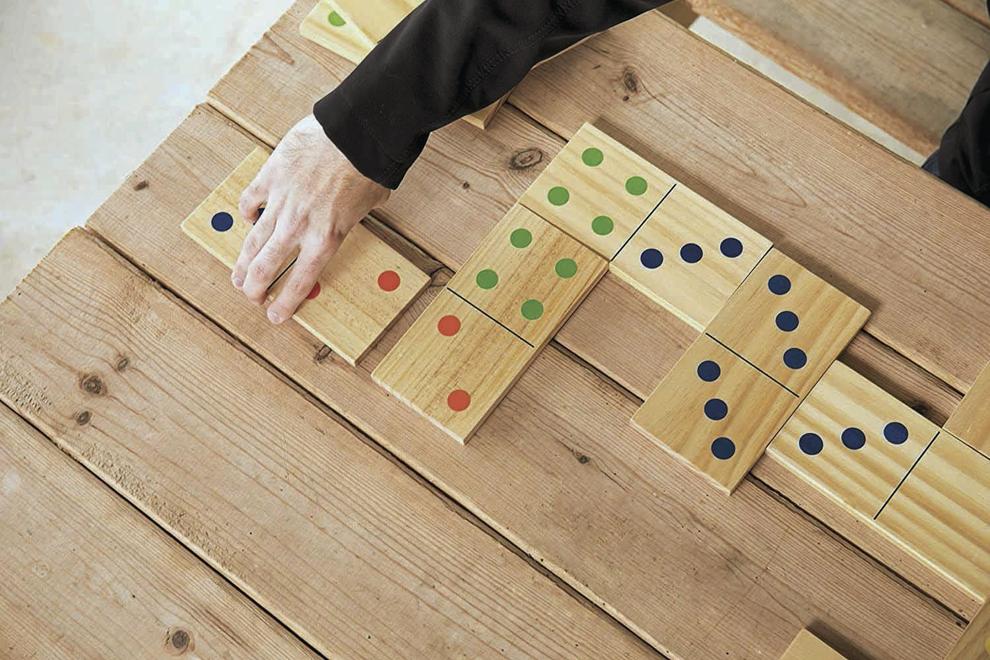 A classic game that's often played inside, we love this outdoor version that's made bigger in size and weather-friendly. This colorful and durable dominos set includes 28 tiles as well as a handy carrying case. You can play on a table or set it up on the lawn, driveway or even the sand. Available at Kohl's and Amazon
Triumph Sports Size Tumble Game
Another popular game that's often played indoors, this robust outside version features large wooden blocks with a simple objective: Don't knock over the tower.
As you remove a tile to place on top, tension and suspense build — and with a tower that can reach several feet tall, the fall is even more dramatic. Available at Kohl's and Amazon
GoSports Ladder Toss Game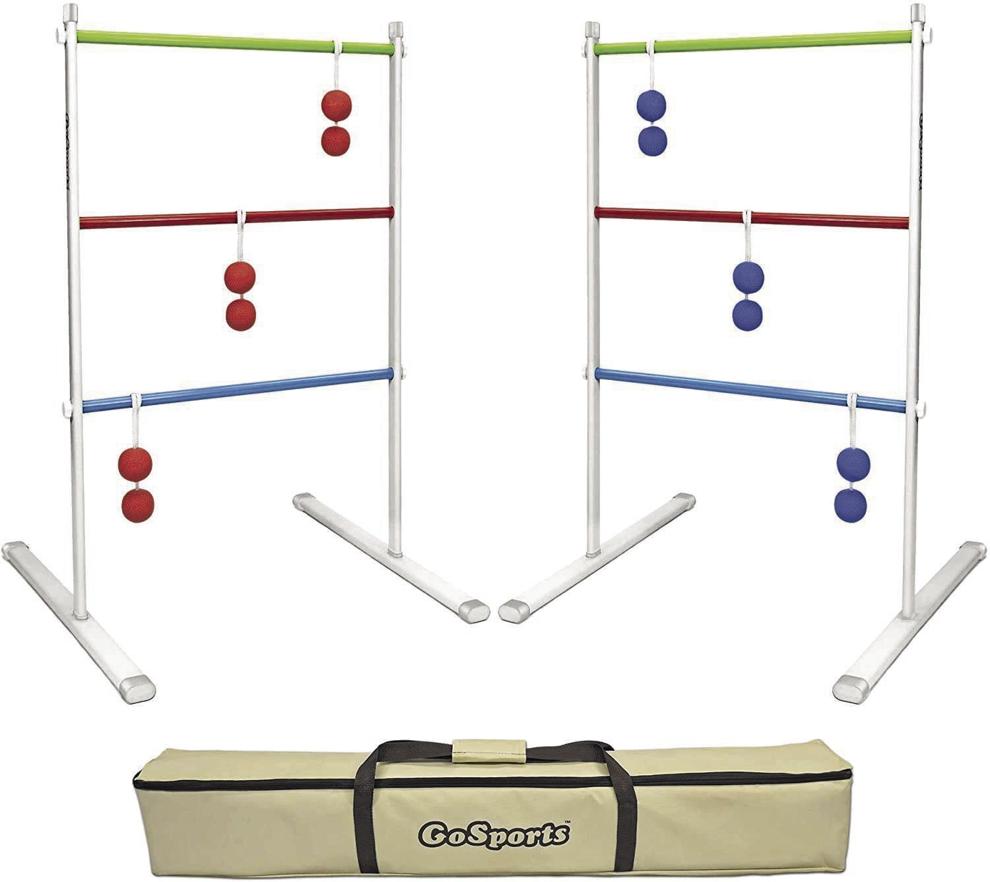 We love this simple activity that offers plenty of family fun for all ages and skill levels. This colorful ladder toss game is easy to set up and transport, in part due to the included carrying case. We're also fans of the scorekeeper along the side. Available at Amazon
Franklin Sports Bocce Ball Set
This age-old game is relaxing and accessible, although it can become more competitive if you want it to be. Bocce ball involves trying to throw a pair of balls as close to the marker as possible — you may knock competitor's balls along the way. It can be easily played in a backyard, at a park or on the beach. Available at Amazon
Champions Sports Ring Toss Game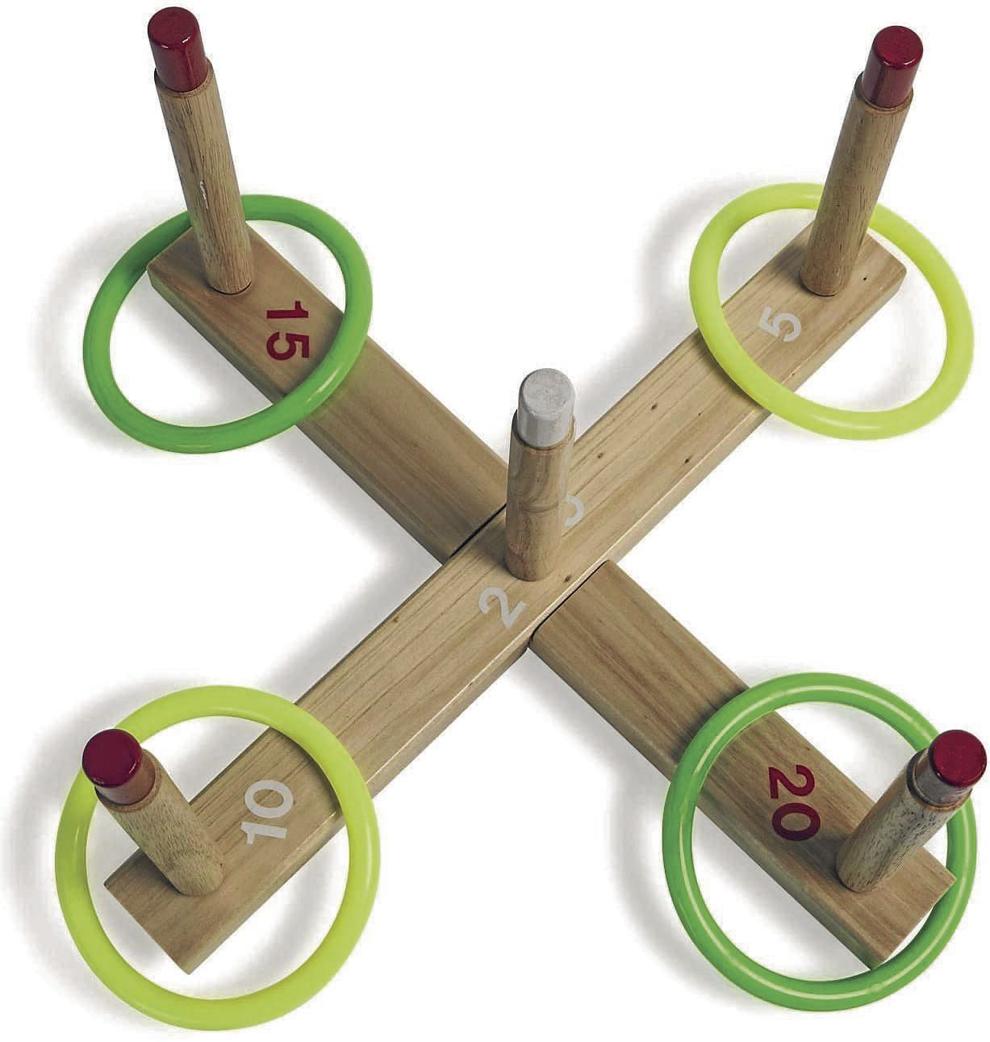 Similar to horseshoes, ring toss provides a little more excitement and accessibility for the younger members of a family. This inexpensive set includes the five-peg stand as well as four rings to play individually or as a team. You can use the included scoring markers or create a new game with your own rules. Available at Kohl's and Amazon
Exploding Kittens Throw Throw Burrito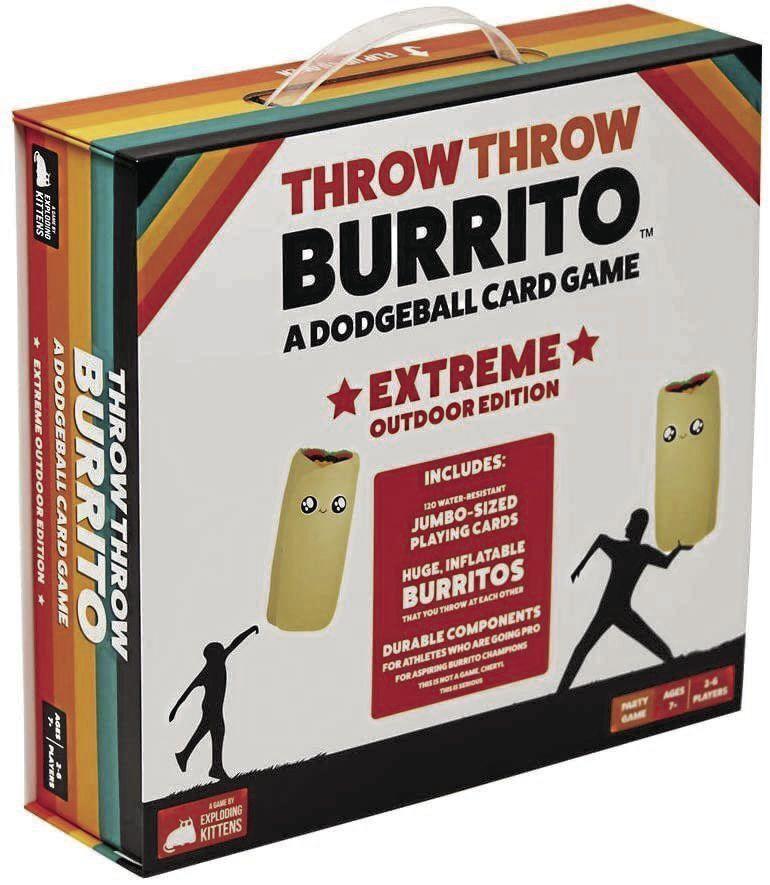 From the minds of the silly and entertaining Exploding Kittens game, this offering is a mix of cards and dodgeball, making for a lively and family-friendly outdoor pastime. The cards are water-resistant and large in size, while the throwable burrito is a staggering three feet tall. The results are unique and likely unforgettable. Available at Amazon
Hapinest Find and Seek Scavenger Hunt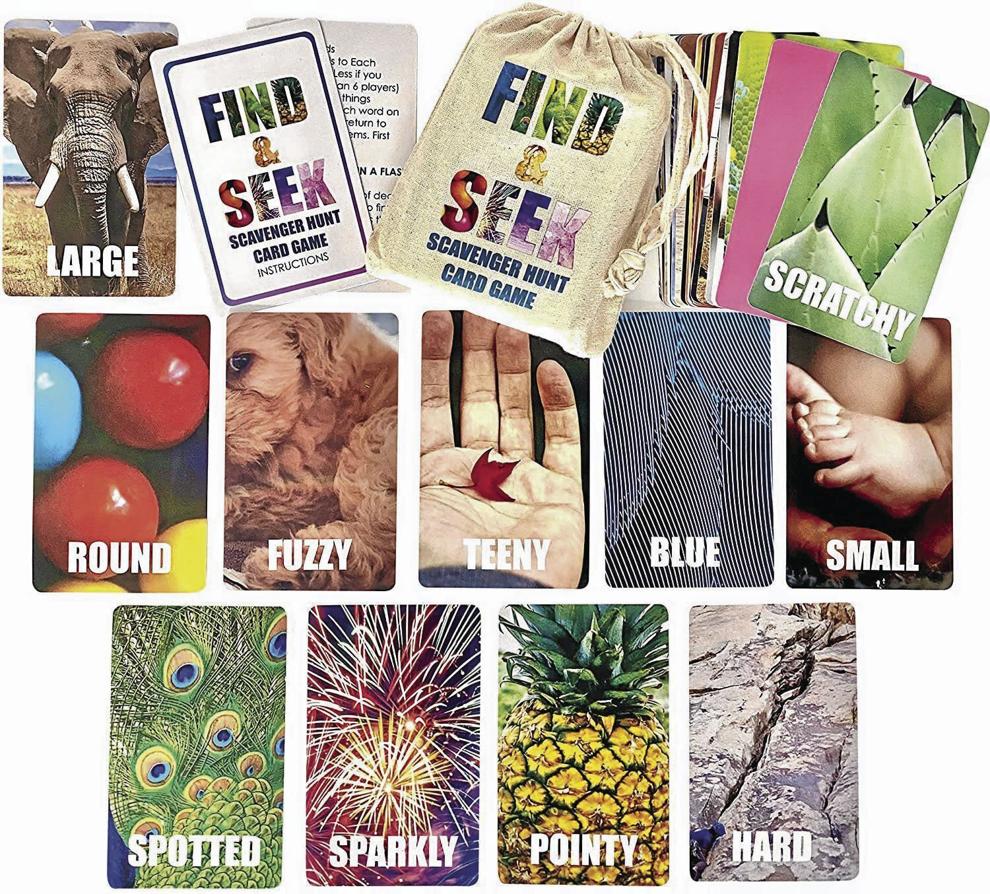 An old-fashioned scavenger hunt of 35 cards can provide endless exploration and intrigue for youngsters. Kids ages 3 and up can seek on their own or join in teams to navigate the nature around them. Available at Amazon
GoSports Wooden 4-in-a-Row Game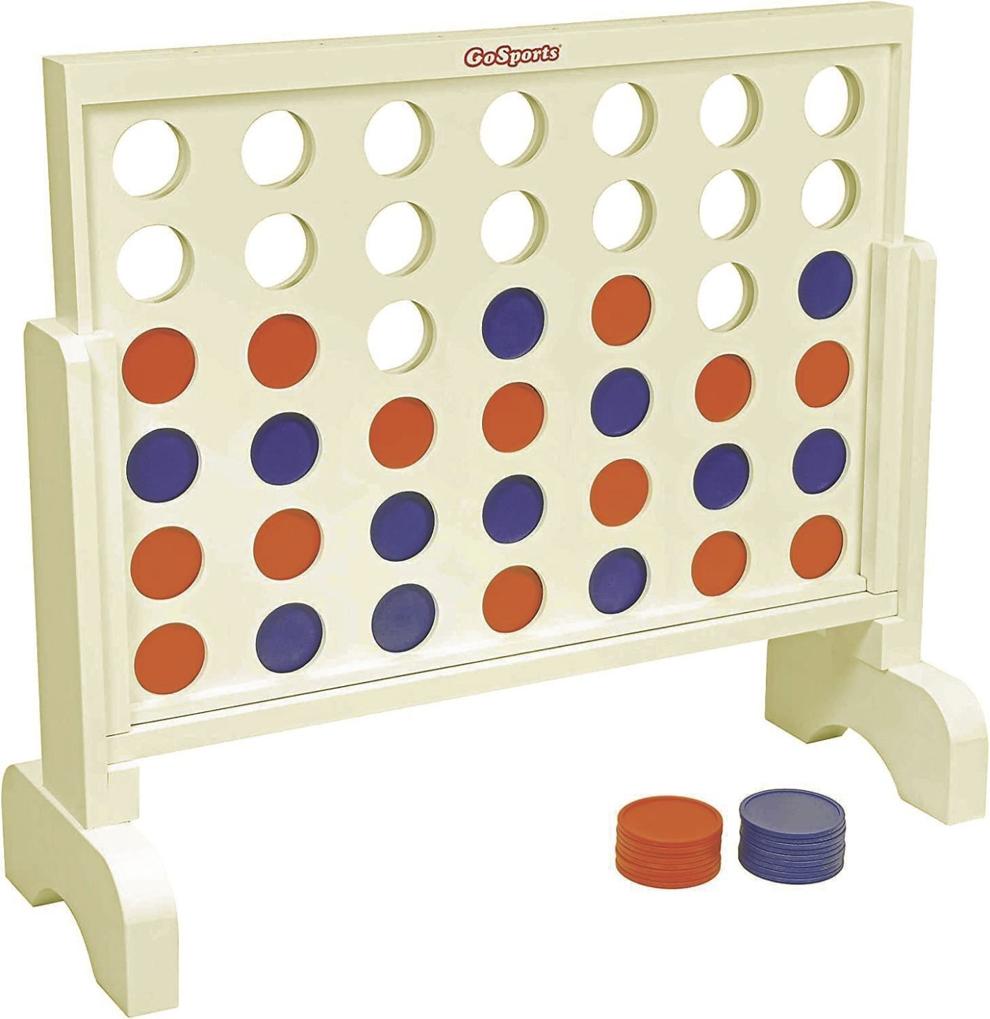 Another accessible and fun game for the family, we recommend checking out this sizable outdoor 4-in-a-row game that calls for a bit of strategy. Play against another or in teams to try to gain a sequence of your color before your opponent. The traveling case and durable construction allow for easy portability too, so you can play inside as well as out. Available at Amazon
Franklin Sports Throw N Stick Game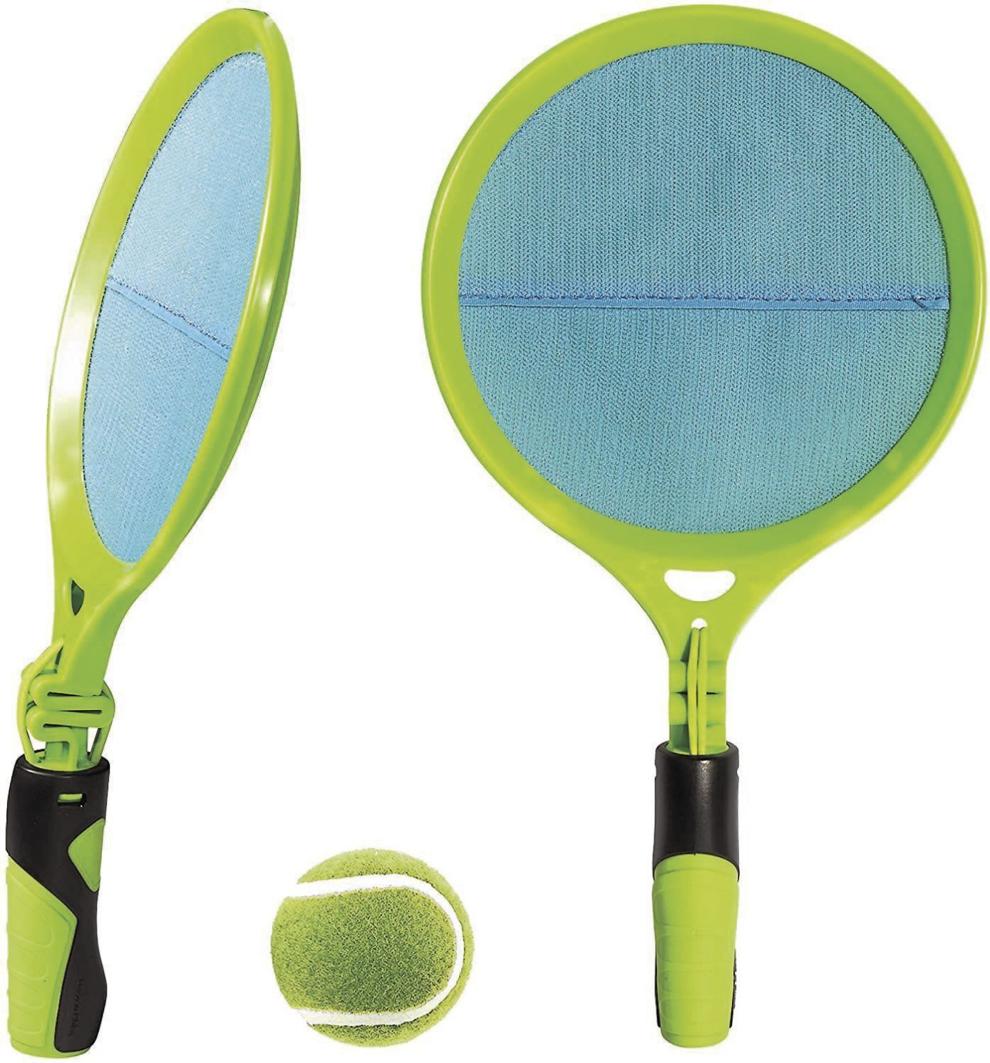 We love this staple of so many kids' childhoods that offers a fun and easier way to play catch. Ideal for the park or the beach, the ball easily sticks to the paddle however hard it's thrown or from however far away. The game also lends itself to some acrobatic catches while building coordination and confidence. Available at Dick's Sporting Goods and Amazon
Hey! Play! Lawn Bowling Set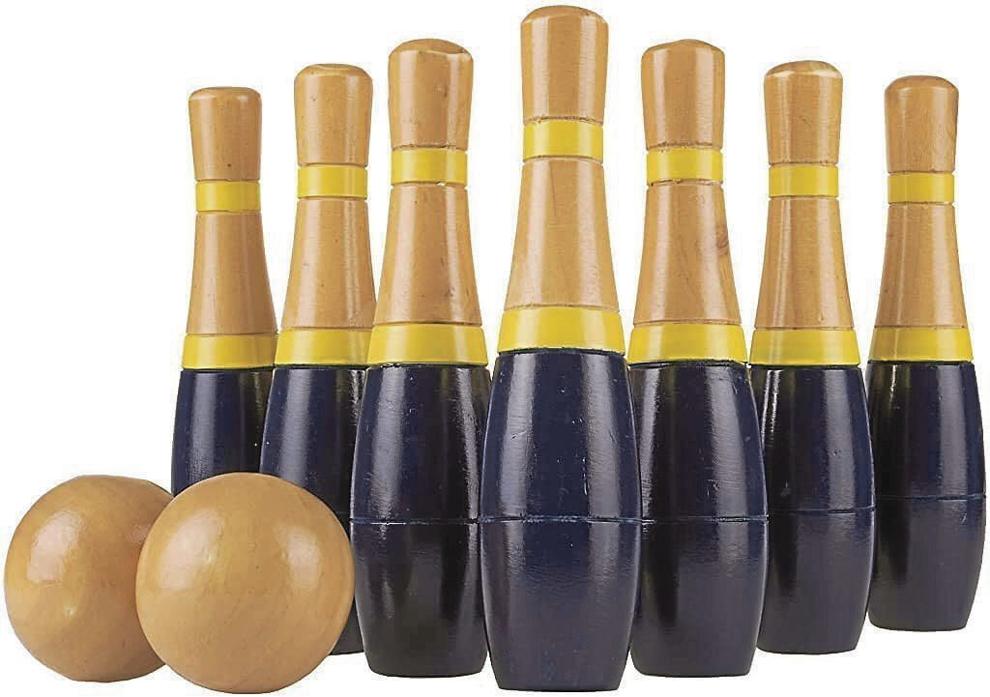 Lawn bowling takes the indoor game outside, and while you'll have to regularly set up the pins, it lends itself to lots of competitive and suspenseful play. We recommend this inexpensive set of 10 wooden pins, a pair of balls and a traveling bag to keep everything together. Available at Amazon
Triumph Toss Game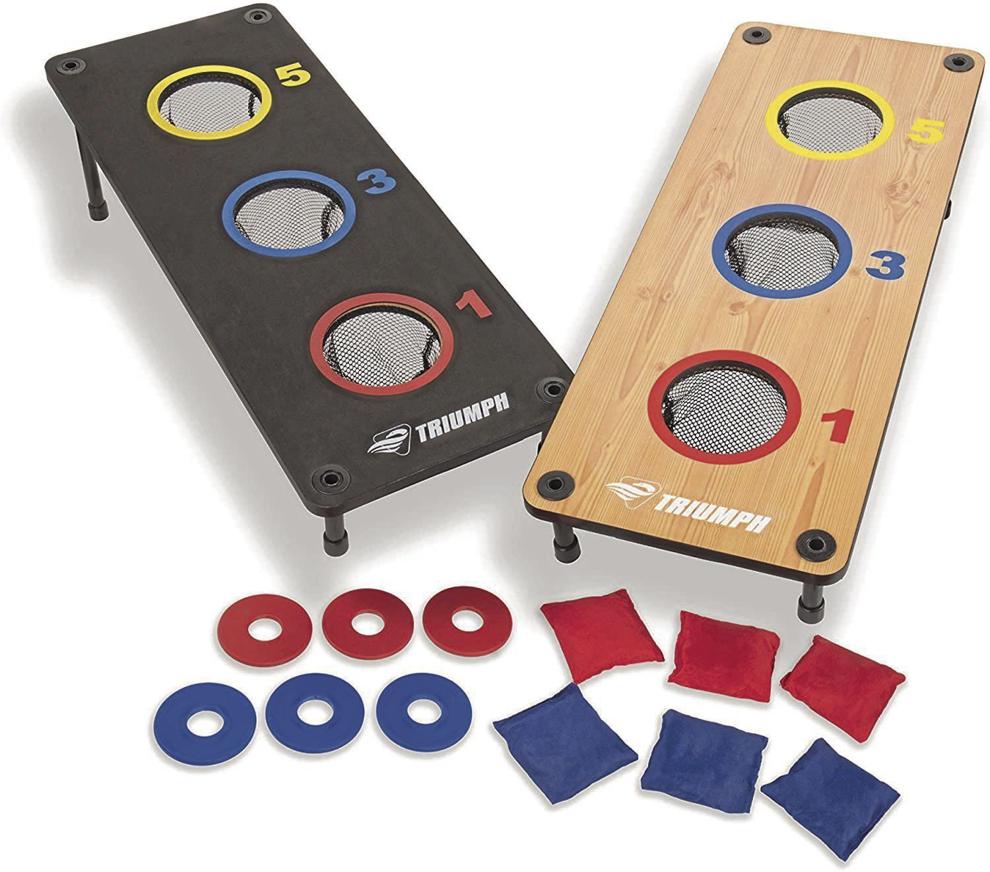 We're fans of the versatility offered by this toss game that features two boards with three holes in each, along with a collection of bean bags and rings. The boards offer some scoring suggestions, but where you set it up and how you decide to determine the winner are up to you. Available at Dick's Sporting Goods and Amazon
Franklin Sports Volleyball Set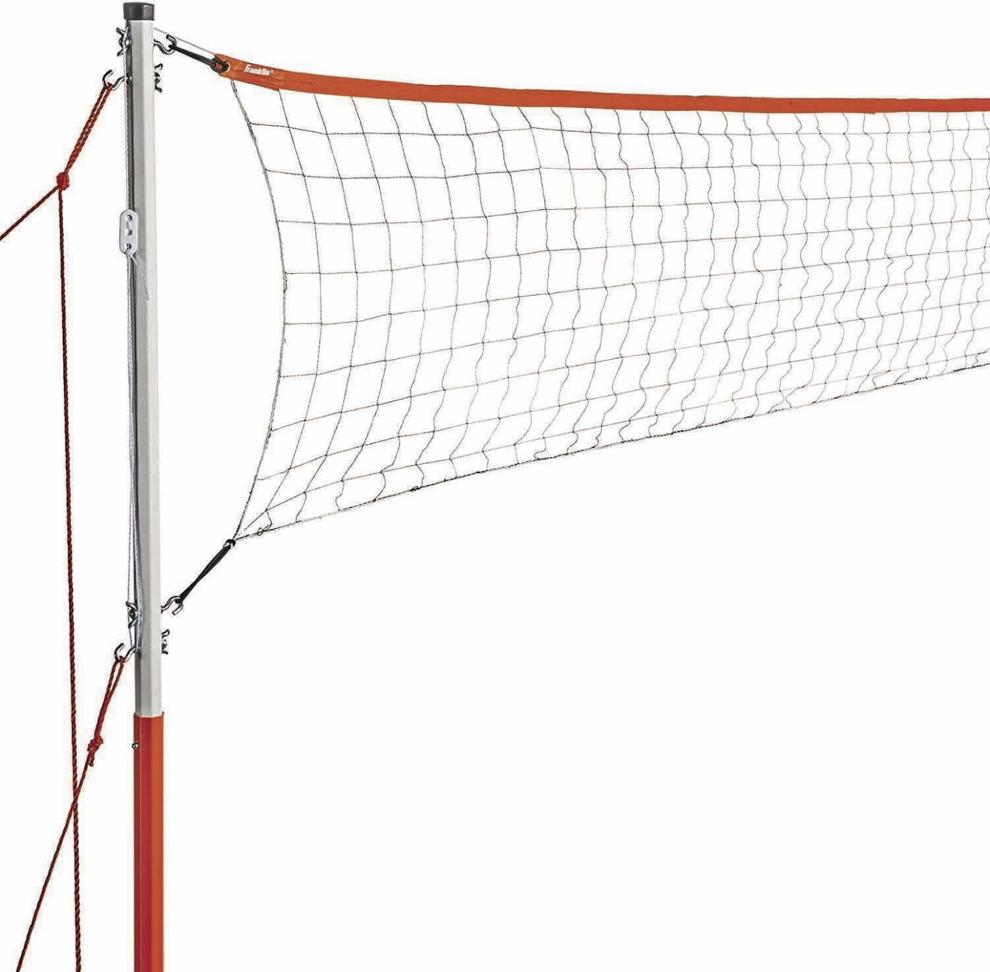 We'd be remiss if we didn't include a volleyball set, which includes a net, ball and pump, on our list. Whether you're an experienced player or a beginner, volleyball offers a chance to develop physical fitness as well as coordination and teamwork. Available at Amazon
4Fun Cosmic Mini Golf Set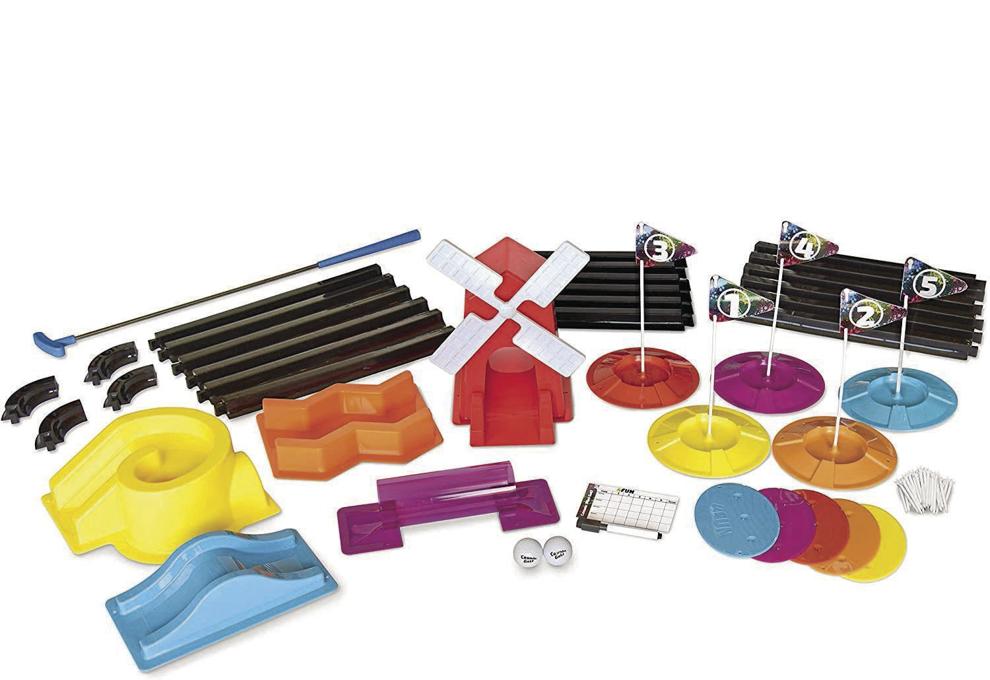 Instead of going to a mini-golf course, you can create your own (indoors or outside) with this comprehensive set. It offers a chance to create five unique holes and includes a pair of balls and a putter to compete. The bonus here is that all the pieces are neon and glow in the dark so you can play as daytime turns into dusk. Available at Dick's Sporting Goods and Amazon
Champion Sports Scoop Ball Set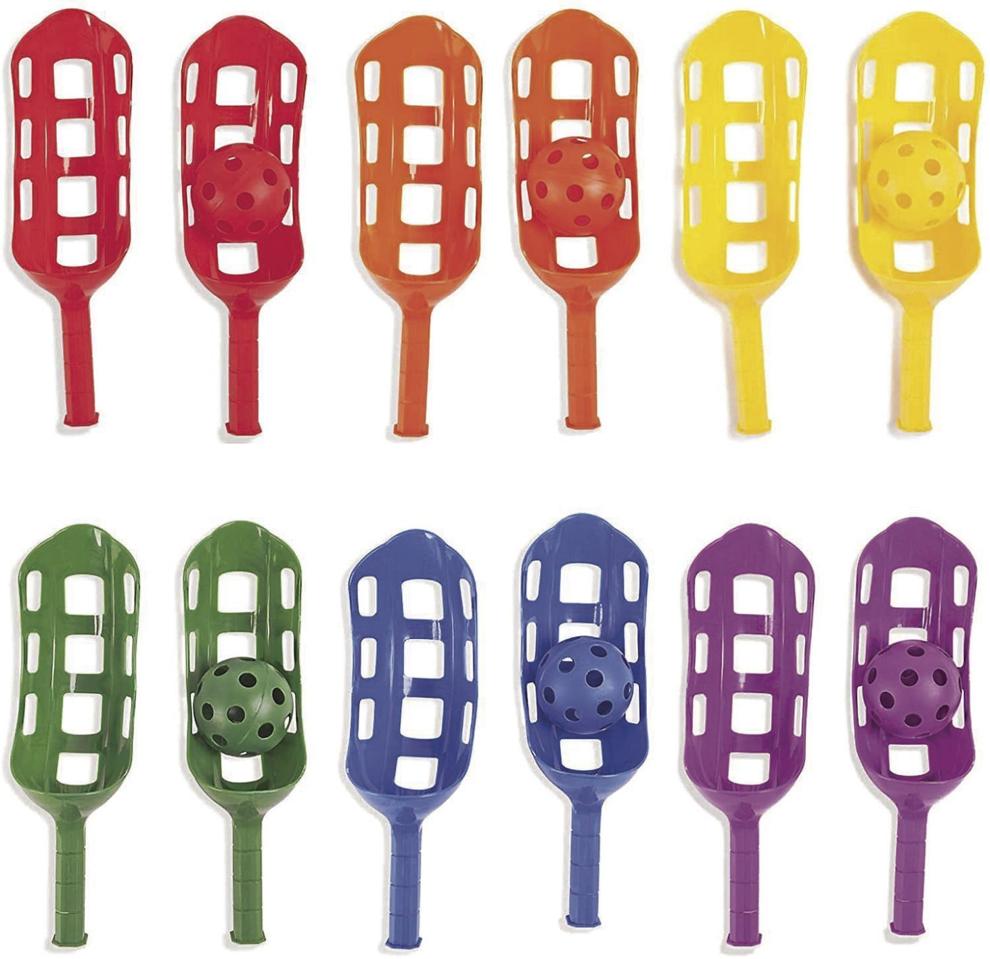 An accessible throw-and-catch game that lends itself more to families. While it may take some time to get adjusted, the large scoopers pick up the lightweight ball easily and allow for more creativity both when tossing and receiving. This inexpensive set includes six colorful handles to make for a lively game. Available at Dick's Sporting Goods and Amazon