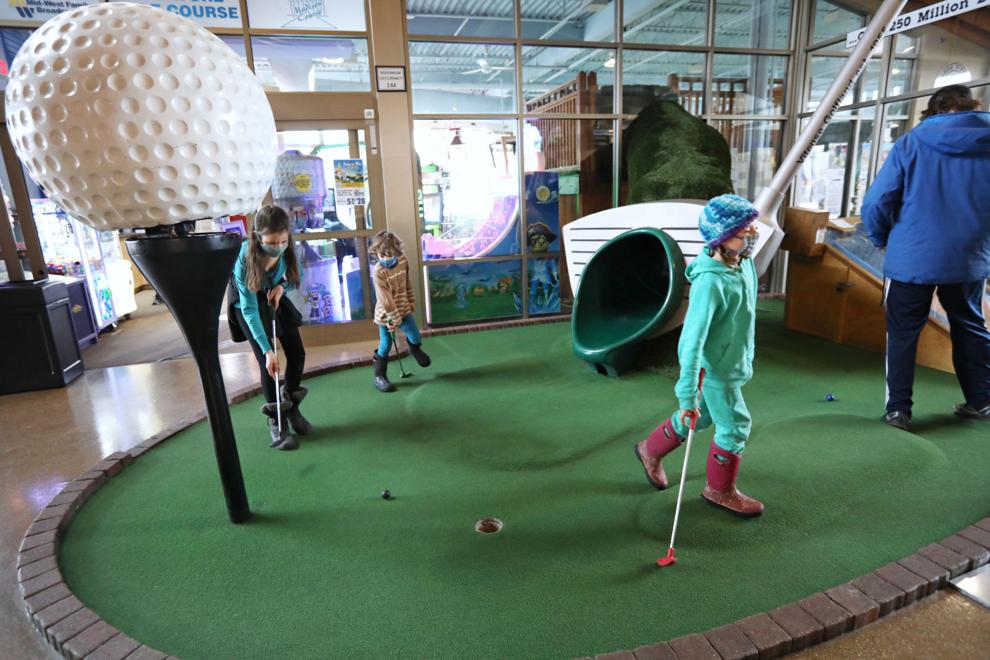 Joe Eichenseher has been trying to find ways to keep his children active during the pandemic, but last week it was just a little too dreary and slushy to do much outside.
"The library, the children's museum — those are usually our go-tos," said Eichenseher, a family physician with children ages 10, 8 and 5. "But those have been closed, so we've been looking for other things."
Vitense is offering recreation both indoors and outdoors this spring, ranging from a lighted golf course to mini-golf and even "foot golf" played with a soccer ball.
The golf industry in general has had one of its record years during the pandemic, said Vitense owner and president Joel Weitz. But along with other area businesses, Vitense is waiting to see if even more families will feel comfortable venturing out for additional activities — especially over spring break.
While UW-Madison canceled spring break for its students out of concern over the potential spread of COVID-19, Madison's more than 27,000 public school students will be off for a traditional full week from March 29 to April 2. With two weekends tacked on before and after, that makes nine days without Zoom classes and online homework. And many families will be looking for activities or at least a change of pace.
There are many options in Madison to help spring break feel special without having to leave the area. A few ideas:
Destination Madison, online at visitmadison.com, touts 25 special packages at 19 area hotels running through April 12. Visitors can book a hotel room and also get a private banquet room to view a kid-friendly movie on the big screen, or reserve a deluxe suite stocked with board games. More grown-up hotel options, such as spa indulgences and dinner-hotel packages, are also available.
"This has been perhaps the best performance campaign as far as traffic to our website," said Destination Madison communications director Rob Gard. The organization also launched a "Shop Madison" campaign last December and will keep it running indefinitely, he said.
"We're still heavily pushing that because until we see tourists returning in significant numbers, we have to support these businesses," he said.
Need to swim?
Along with hotel pools included with some of the Minication packages, Swim West Swim School is offering camps and even pool rentals where a household or "pod" of up to six can reserve a portion of an indoor swimming pool for their use. Details are at www.swimwest.com.
New at home
If you're not ready to venture out with the kids yet, Madison School and Community Recreation offers plenty of free activities to enrich your spring break week at home. The free video series "MSCR Makes," available at the MSCR website at mscr.org, offers 30 art projects you can do at home. MSCR's "Virtual Outdoor Club" includes a free series of nature- and adventure-based videos plus instruction sheets so that families can get ideas for their own explorations outdoors. Loads of free exercise videos are also available free at the site, and for $5 registered families can join "MSCR Bakes," a series that includes a recipe, shopping list and instructional video to bake something delicious.
"It's a way to stay active, or engage in something that people might not otherwise do," said Mary Roth, MSCR operations manager. MSCR is soon opening registration for its spring programs, too, she notes — and those will include low-cost programs for youth and adults both online and in-person, with indoor and outdoor options. The MSCR Spring Program Guide is now online at mscr.org.
The Madison Children's Museum also offers more than 150 art and enrichment activities on its "MCM at Home" video series. Find the links at madisonchildrensmuseum.org.
Explore a new park
Madison and Dane County parks have experienced an explosion of usage during the pandemic. Spring break offers the chance to try out a park you've never visited before. Explore the options (and latest information on park conditions) at www.cityofmadison.com/parks/ and www.danecountyparks.com/. Or try a socially distanced day trip to one of Wisconsin's exceptional state parks. Ideas, locations and information on the required vehicle sticker for state park admission is online at dnr.wisconsin.gov/topic/Parks.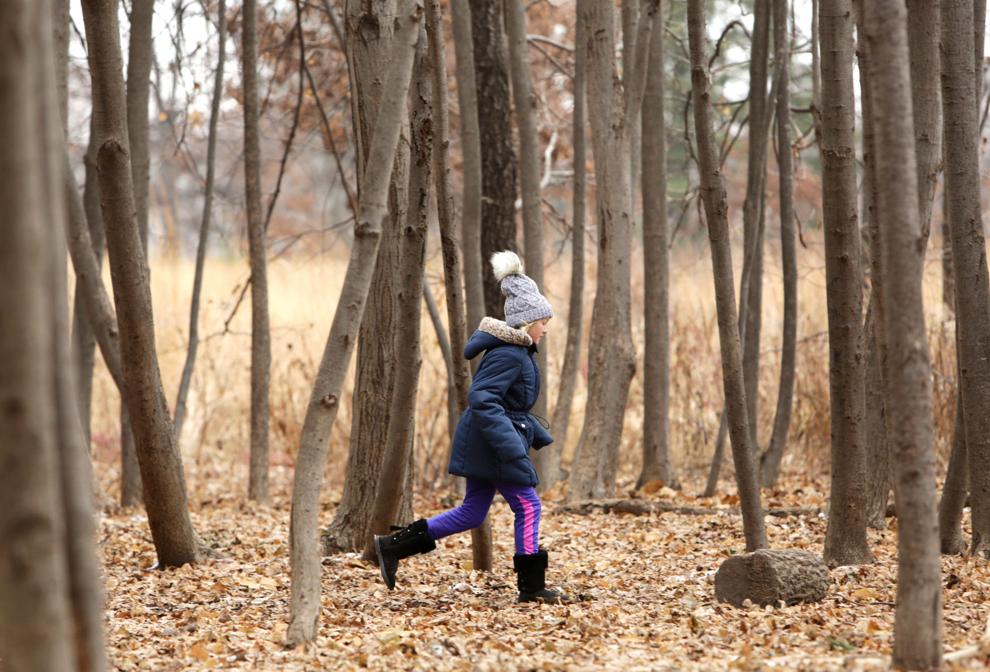 Trails at the Aldo Leopold Nature Center, 330 Femrite Drive, are also open every day from dawn till dusk. Admission is free. ALNC also offers nature videos at its website, aldoleopoldnaturecenter.org.
Art for the soul
The splendid, free-admission Chazen Museum of Art at 800 University Ave. is open by reservation. Sign up for a time slot at chazen.wisc.edu. Afterwards, take a short stroll to the shore of Lake Mendota on the UW-Madison campus to enjoy the vista — beautiful in any season.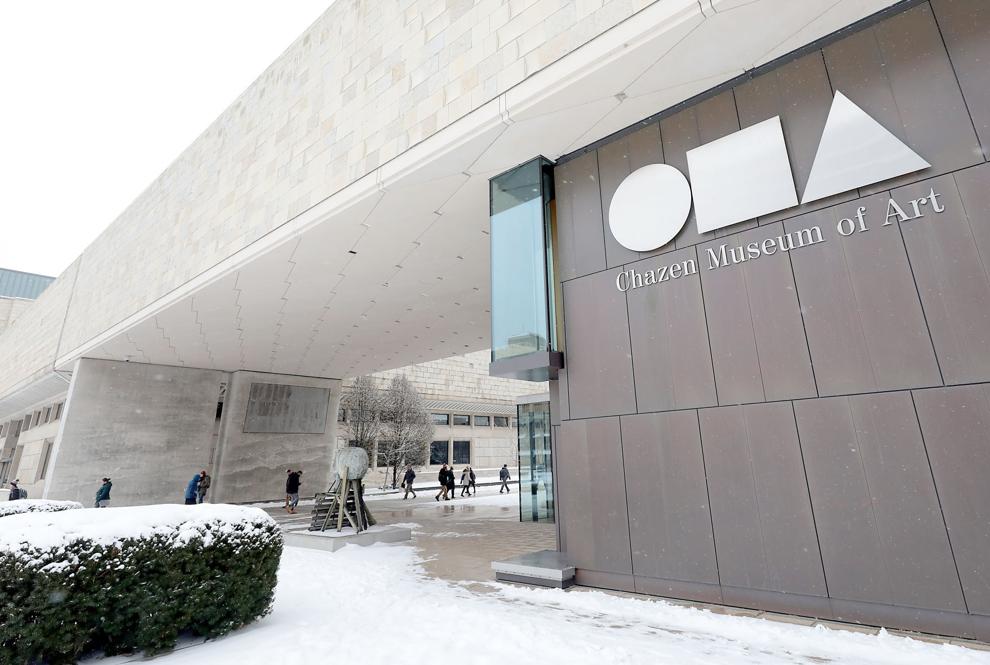 Consider camp (carefully)
The Middleton sports center KEVA has been running youth camps since last summer, and is offering active day camps through the spring break weeks of March 22-26 and March 29-April 2.
"It's your typical camp day, with lots of sports" ranging from dodgeball and soccer to balloon tennis, said assistant camp director Kasey Kuchar. The facility is doing "constant cleaning," has trained its coaches on sanitation procedures and enforces mask-wearing at all times, he said. Games have been modified to allow for social distancing.
It seems that families are starting to feel more comfortable with venturing out, said Kuchar, but, "We're obviously being very careful."