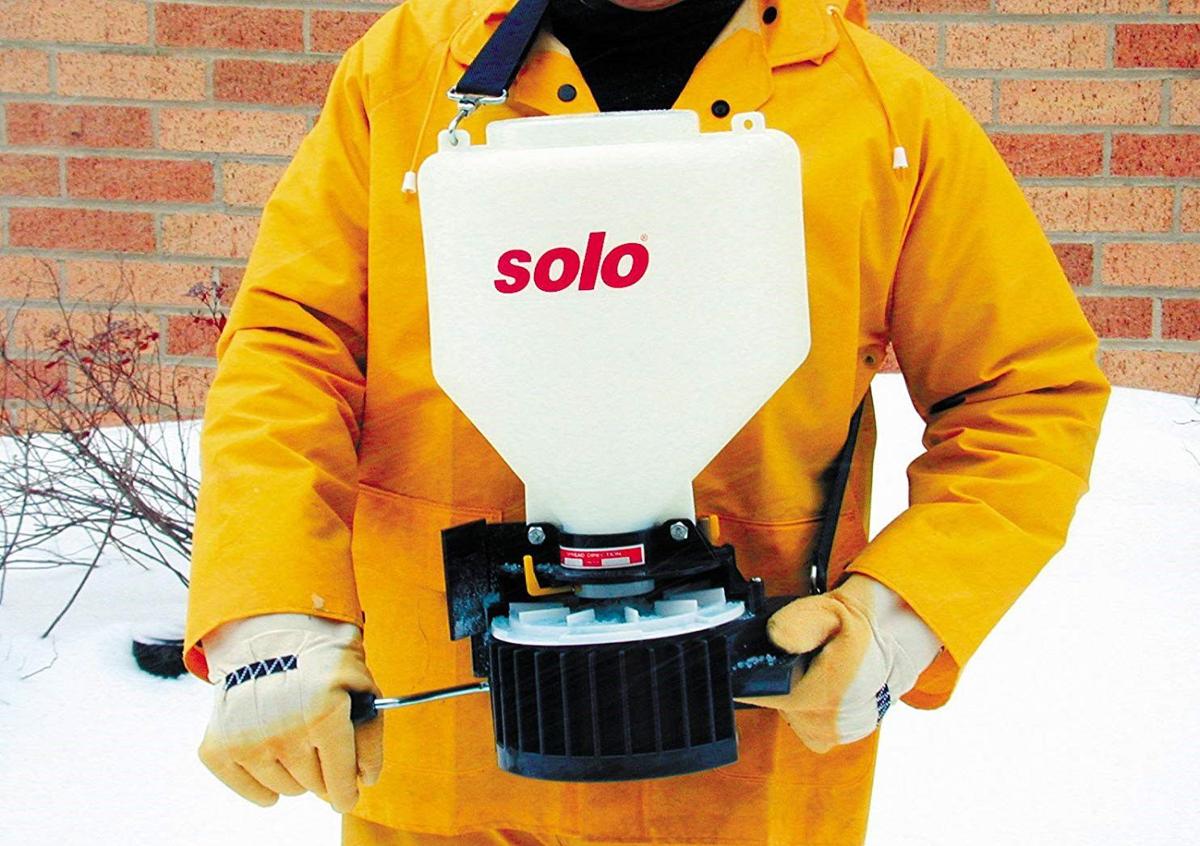 The dreaded combination of precipitation and freezing winter temperatures leads to one dangerous thing—icy pavement. But keeping your pavement salted can prevent injuries from slip-and-falls. Unfortunately, it's on winter chore no one wants to take on, but the right ice melt spreader can make the task a little easier. Rather than wheeling a bulky spreader down your sidewalk, lugging a bag spreader, or painstakingly salting the pavement with a flimsy shaker, try this chest-mount spreader that's earning rave customer reviews on Amazon.
How It Works
This Solo chest-mount spreader has a comfortable shoulder strap that allows you to carry up to 20 pounds of sidewalk salt with ease. The smooth crank evenly distributes salt, and the large opening makes it easy to clean and fill. A fingertip lever allows you to control the direction and volume of the salt for a more even application.
Multiple Uses
This chest-mount spreader isn't the kind of tool you'll take out one season a year and then store in a dusty corner of your garage. The Solo portable spreader is designed to spread anything as fine as sand or as large as rock salt evenly across uneven terrain, so you can use it for your fertilizing and landscaping needs throughout the year.
Why Customers Love It
Customers loved the ease of operation. They noted the gear crank was easy to turn and the flow adjustment allowed them to spread material up to 30 feet wide. Customers used this chest-melt spreader for everything from fertilizing a hilly lawn to spreading food plots for hunting. Customers also noted it handled larger particles like ice melt and rock salt easily.