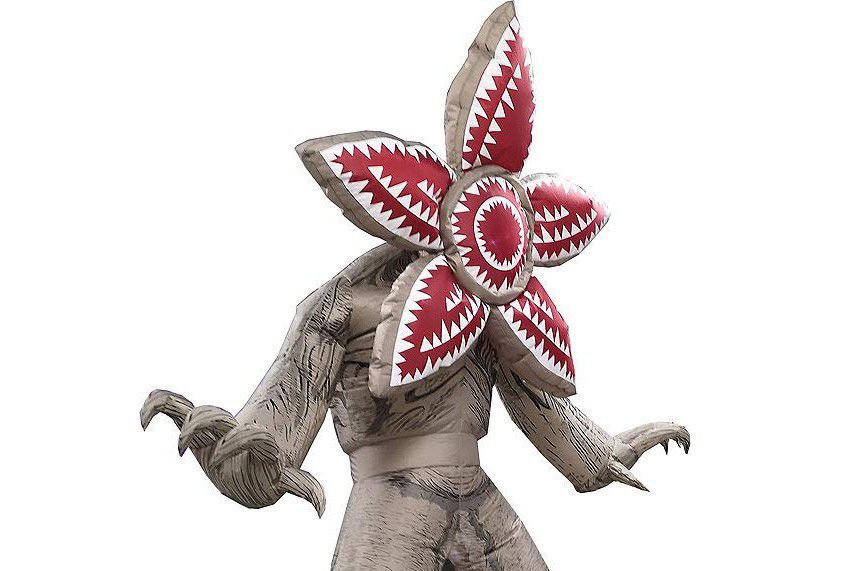 If you eagerly await binge watches of new Stranger Things seasons and already have your Eleven costume planned for Halloween, this enormous inflatable Demogorgon is the ultimate decoration for your front yard.
How It Works
This self-inflating decoration from Morbid will bring the monster to life on your lawn. It inflates in seconds, no elbow grease or bike pump required, and has a built in fan that keeps the decoration inflated for as long as the Demogorgon is plugged in.
Big Impact
You're sure to draw trick or treaters and parents to your lawn with this massive Stranger Things Halloween decoration. The Demogorgon stands at seven feet tall and is made from fabric and plastic. The brightly colored red mouth with rows of teeth are terrifying and eye catching.
Easy Setup
In addition to being self-inflating, this Stranger Things decoration comes with tethers and stakes so you can secure it to your lawn and prevent the monster from terrorizing your town. It also weighs just over 4 pounds, so it's easy to handle and store between this Halloween and the next.