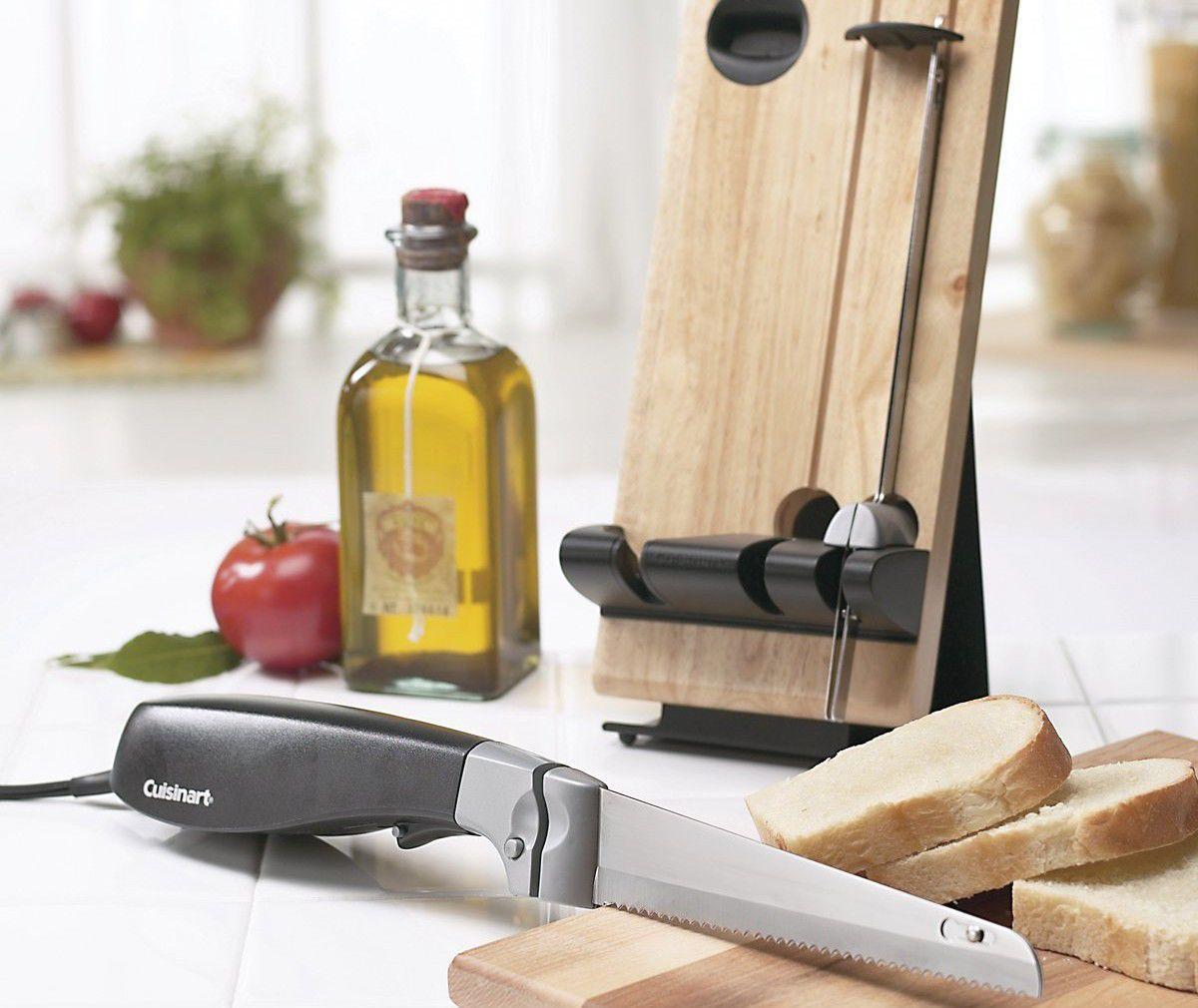 Thanksgiving is about reflecting on what you're grateful for with friends and family, but it's also about eating a whole lot of turkey. When it comes to carving your bird, don't leave guests hungry and waiting. This year, try an electric carving set to serve your feast more quickly than ever.
How It Works
This electric knife set from Cuisinart plugs into standard sockets and cuts through turkey with zero effort. The set includes two knives, one for meat and one for bread, so you can serve up homemade loaves on the side. The attractive butcher block style holding tray holds the knives and motor when not the set isn't in use.
You have free articles remaining.
Safe and Efficient
Electric carving sets are perfect for cutting large turkeys at Thanksgiving since they're quicker than standard carving sets and allow everyone at the table to grab seconds in an instant. This electric knife has an ergonomically designed handle that's easy for adults of all ages to hold, and a one-touch pressure-activated trigger that makes it easy to carve a turkey even with limited mobility in hands and wrists. The set also has a safety lock so you won't have to worry about small children picking it up when it's not in use.
Why Customers Love It
Amazon customers are raving about this Cuisinart electric carving set giving it an average of 4.3 out of 5 stars. Customers loved that this set was more powerful than battery operated electric knives and sliced through big birds with ease. They also loved the ability to slice paper thin deli-style slices at home (which is perfect for leftover Thanksgiving turkey sandwiches).