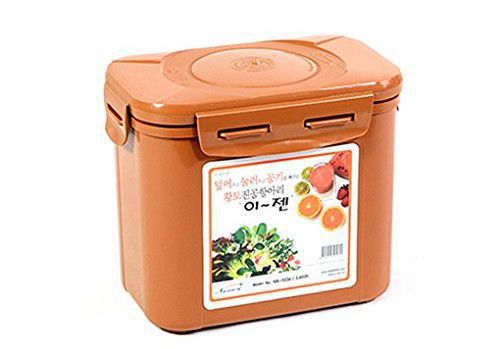 If you love the flavor and digestive benefits of fermented foods like kimchi, pickled vegetables, and sauerkraut, but wouldn't know where to start when it comes to making these foods at home, this container is about to be your new favorite kitchen tool.
How It Works
This fermenting container from E-Jen is the easiest ways to make your favorite pickled foods at home. The container can be used with any of your favorite kimchi, pickled vegetable, or sauerkraut recipes and spices. The adjustable inner pressing plate minimizes air inside the container which promotes growth of the healthy bacteria lactobacillus.
Safe, Durable, and Odor-Free
The double lids of this container block strong odors and smells while you ferment. The high quality BPA-free polypropylene plastic material also doesn't collect odors over time and is dishwasher, freezer, and microwave safe.
Why Customers Love It
Amazon customers are raving about this fermenting container and gave it an average of 4.5 out of 5 stars. They loved that the container came in different capacity sizes so they could make kimchi for just one person or an entire family. They also found it easy to clean and effective at blocking the strong odor associated with fermenting foods at home.
Sprout new ideas
With our home & garden newsletter!