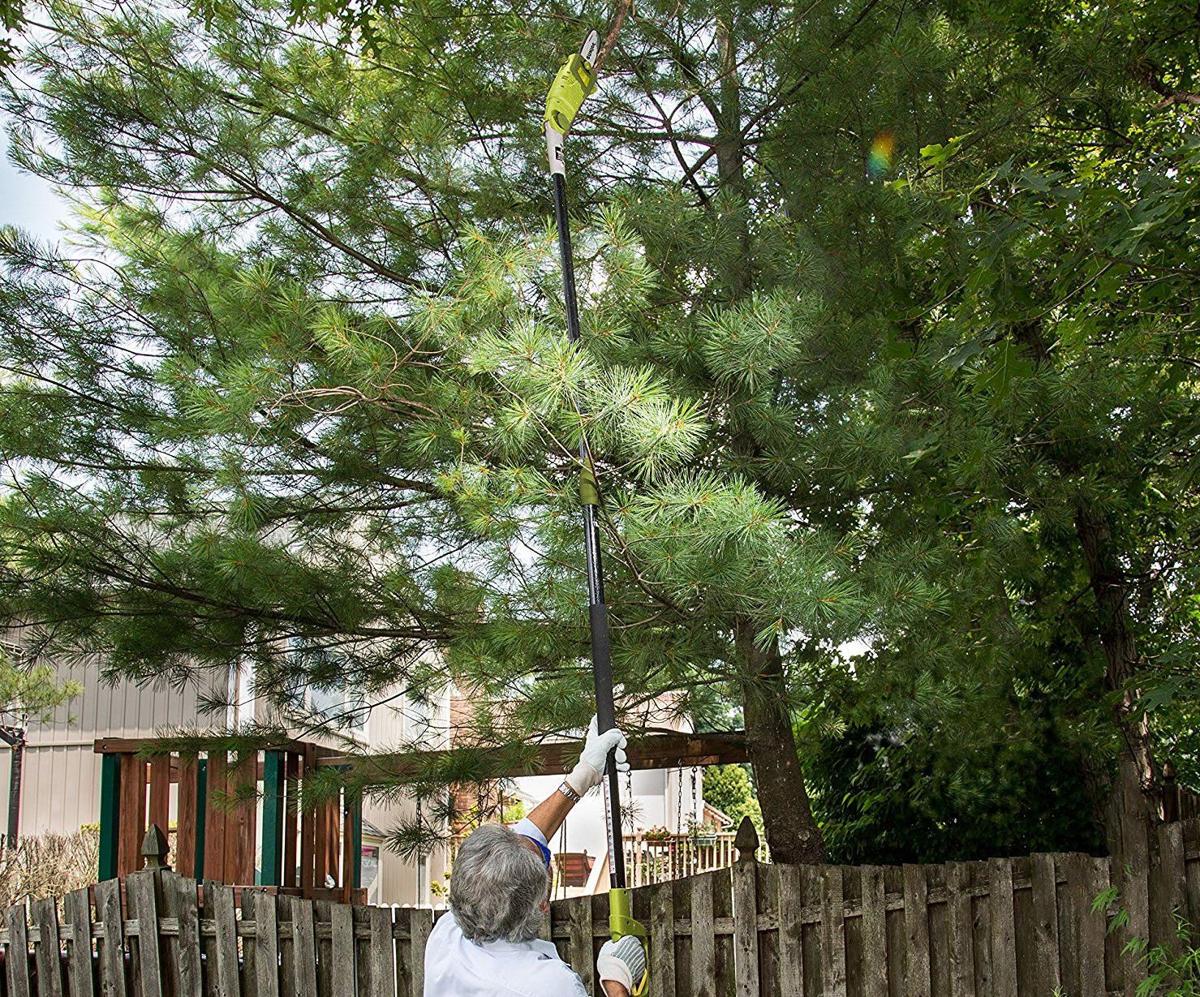 Tree trimming is a must-do task for a well-manicured and attractive lawn, but it can be a tougher job to do yourself than mowing, gardening, or raking leaves. This light and portable electric pole chainsaw from Sun Joe makes the job manageable so you don't have to spend extra money to hire a landscaper.
Affordable Tree Trimming
Not only is this Sun Joe multi-angle pole chainsaw affordable at just $60—it can also help you save hundreds of dollars a year. Normal tree trimming services run from $50 to $300 per tree depending on the size and height. Trimming just one tree on your own with this chainsaw means you've already broken even.
Safer Tree Trimming
One of the biggest reasons people hire professional tree trimming services is the issue of safety. If you're trying to trim your own trees on a ladder with a regular chainsaw in hand, you can easily and seriously injure yourself. This pole saw is a much safer alternative. The telescoping pole extends to provide up to 14 feet of overhead reach so you're not stretching, straining, or losing your balance while you trim. The multi-angle head also adjust to up to 30 degrees for precise cuts. The safety switch prevents this saw from accidentally starting.
Why Customers Love It
One of the biggest reason customers loved this electric pole saw was the money saved on professional services. One reviewer with dozens of palm trees said the $50 per tree quote would've added up to a huge price, but this $60 saw got the job done. Customers also liked that this chainsaw was so portable, and said it was surprisingly powerful for an electric saw.