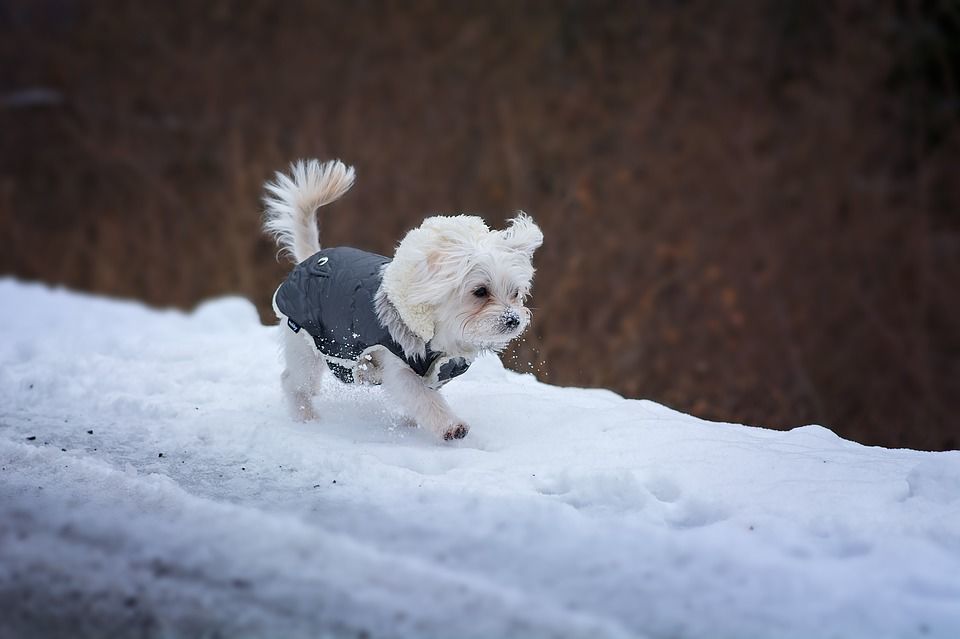 Snowy weather and icy sidewalks can lead to slip and falls, but pet lovers may be hesitant to spread ice melt for fear of hurting their pup's paws. Rock salt, the most commonly used ice melt, can get lodged between your dog's paw pads and can heat up to 170 degrees—ouch! Rock salt is also a gastrointestinal trigger, which means more trips outside in the cold.
Pet Safe Ice Melt
Fortunately, there's a safer option than rock slat. This Safe Paw ice melt is specially formulated to be nontoxic and safe for pets while keeping your sidewalks clear. It also has a time-released formulation to prevent re-icing for up to three days. The concentrated pellets cover twice the area of traditional rock salt, and work in temperatures as low as -2 degrees Fahrenheit.
Why Customers Love It
Pet owning customers loved that this ice melt kept porches and walkways clear without irritating their dog's paws. Customers also noted that a little goes a long way with this product, so one jug lasted longer than traditional rock salt. The only thing to keep in mind with this ice melt is to avoid application to concrete that is less than a year old.