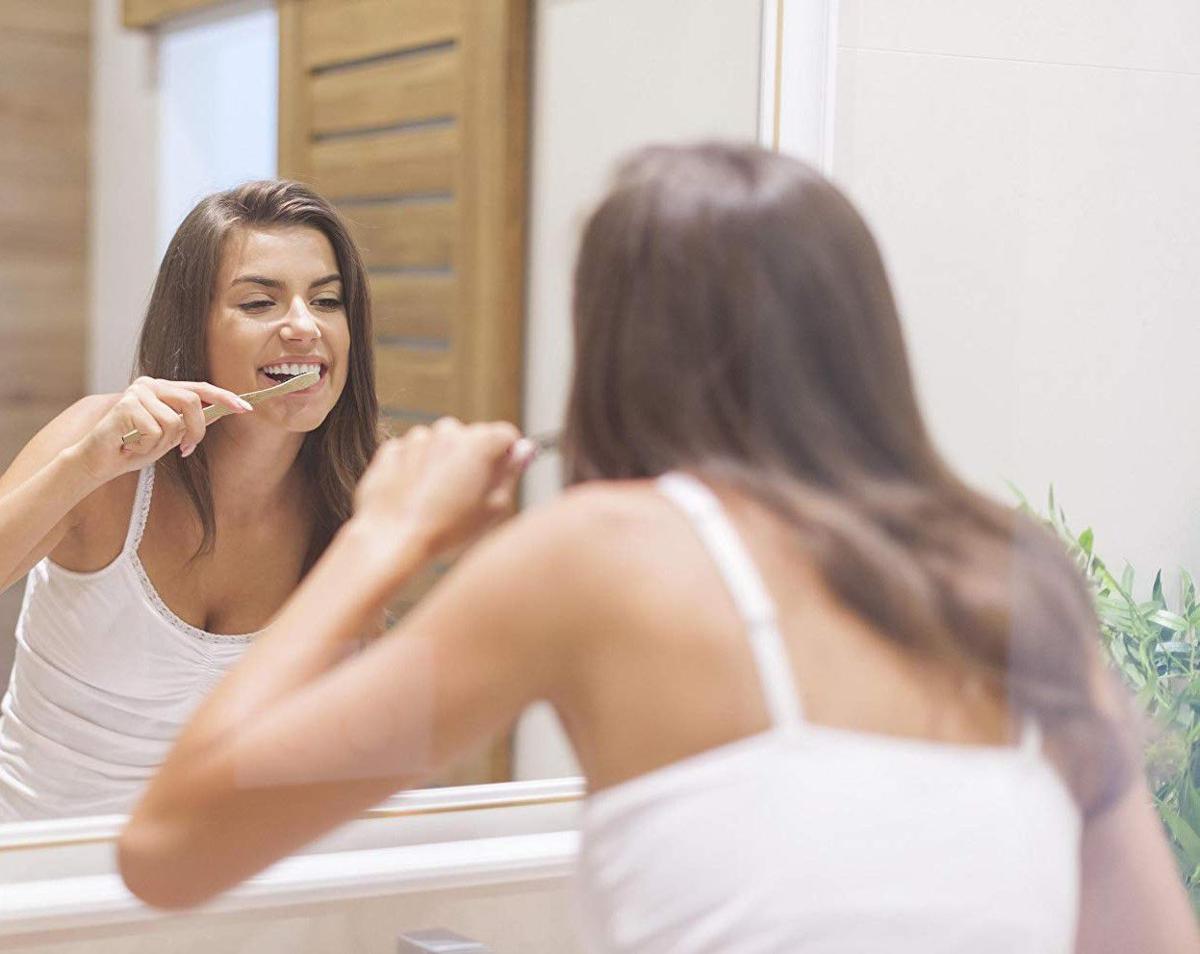 With cities opting to ban plastic bags, stores offering bulk products to reduce packaging waste, and eco-conscious consumers picking up their produce in reusable totes, the focus on reducing the amount of plastic waste in our lives is having a moment. But non-recyclable plastics can still be found in dozens of products we use daily around our homes. Here are 4 easy plastic-free swaps you can make in your bathroom:
1) Toothbrush
Next time you replace your toothbrush, skip the plastic handles and opt for a biodegradable material like bamboo. These zero waste charcoal infused bamboo toothbrushes come in a pack of four and are numbered so it's easy to tell which toothbrush belongs to each family member. They also come with a bamboo travel case.
2) Razor
Disposable razors are one of the major culprits of plastic waste in bathrooms since they need to be thrown out every few weeks. Switching to a safety razor will save you money long term since the blades are budget-friendly. Though they take a week or two to get used to, they're a great low-waste alternative.
3) Soap Dispensers
If you're buying a new bottle of hand soap every time you run out, you're throwing away dozens of plastic bottles every year. Switching to a glass bottle not only looks great in your bathroom, but can help you save money by filling up with bulk soap at green grocery stores.
4) Cotton Swabs
If you regularly use cotton swabs to clean your ears or remove makeup, you might be throwing out hundreds of plastic sticks a year. These compostable organic cotton swabs have a bamboo stick that's completely biodegradable.
Sprout new ideas
With our home & garden newsletter!