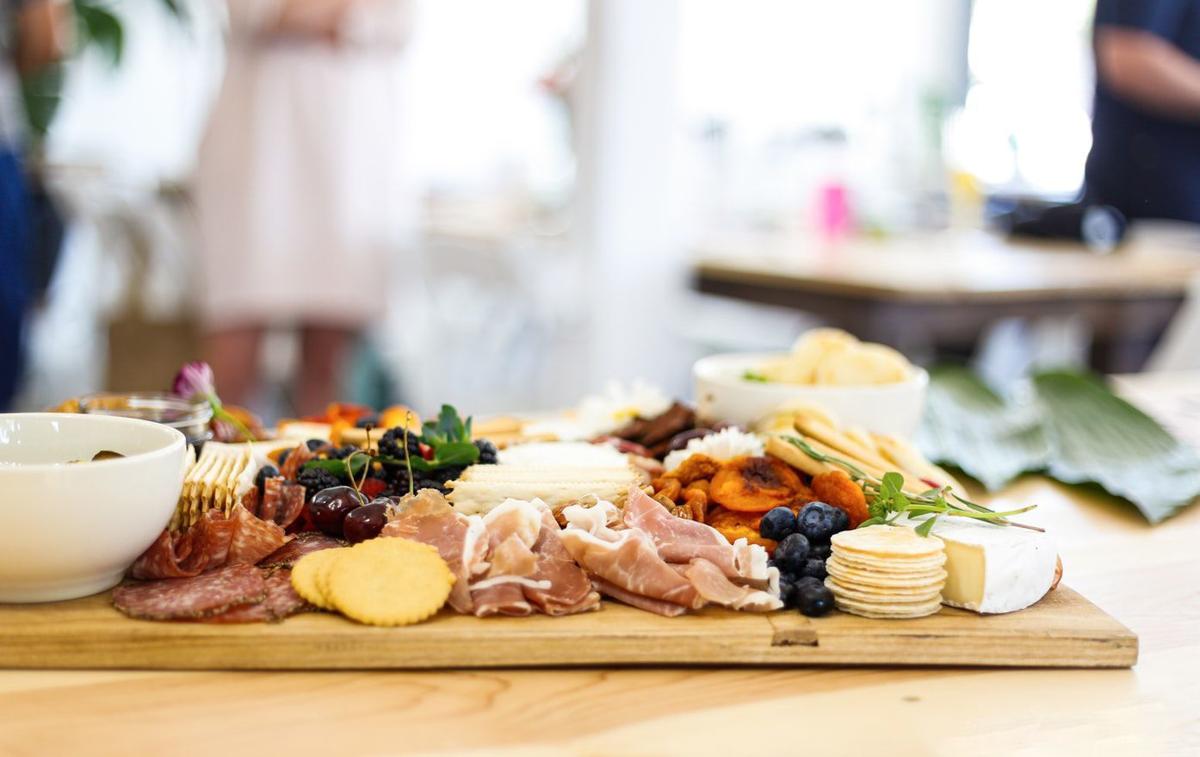 If you're hosting Thanksgiving dinner this year, you're probably already thinking about what to serve your guests. With family members and friends arriving at different times throughout the day, a charcuterie board is the perfect addition to your Thanksgiving table. Keep guests busy and tide them over until dinner with these tips for building a beautiful board.
1) Select a board.
The size of your charcuterie board will depend on the number of guests you're expecting, but the board itself is one of the most important parts of the presentation. This large charcuterie board is perfect for big gatherings and includes a magnetized non-slip knife drawer that makes it simple to cut or spread items on the board.
2) Start with starch.
Bread and crackers are an essential part of any charcuterie board. A starch compliments meat, cheese, and spreads. Splurge on fresh baked bread from your local bakery and cut into bite-sized pieces in advance so your guests don't need to deal with crumbs.
3) Layer in flavorful meats.
Cured, smoky meats are perfect for a charcuterie board since a little goes a long way and they tend to promote satiety without stuffing guests before dinner. Try thin slices of sausage, prosciutto, and kielbasa layered in rows.
4) Cheese, please.
What would a charcuterie board be without cheese? Pick a variety of textures and flavors to please every guest. Brie, blue cheese, goat cheese, and aged cheddar tend to be favorites at big gatherings and pair well with crackers and meat.
5) Lighten up.
All that cheese, meat, and bread can make your guests feel too full before dinner, so lighten up your board with brine, fruits, and spreads. Pickles and olives can cut through the heavy meat and cheese while seasonal apples and pears offer something sweet that's not too dense. For spreads, try hummus and fig jams to pair with the other items on the board.
Sprout new ideas
With our home & garden newsletter!