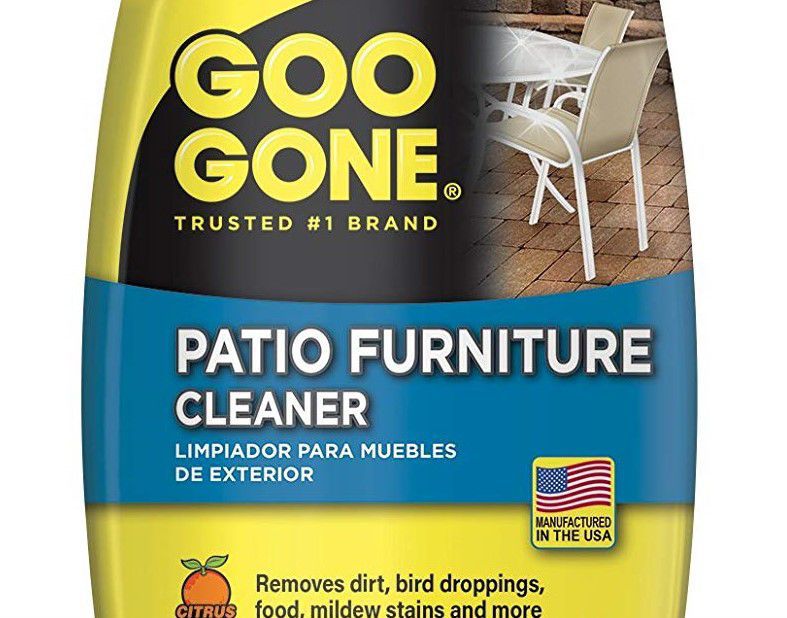 Goo Gone is the go-to cleaner for removing that nearly impossible to remove nasty price tag sticker gunk from products, but if you've never tried their patio furniture cleaner your life is about to be changed for the better once again.
How It Works
Being constantly exposed to the elements can take a serious toll on patio furniture. Tree sap, bird droppings, oily sunscreen, food stains, mildew, and dirt are just a few of the things this Goo Gone patio furniture spray tackles. To banish the grime, spray the biodegradable formula on your furniture and scrub away the buildup.
Multiple Surfaces
This patio furniture cleaner from Goo Gone is essentially an all-purpose spray for outdoor furniture. It safely cleans grime off resin, wicker, plastic, wood, vinyl, metal, canvas, rattan, and glass surfaces—everything you'd find on a typical patio.
Why Customers Love It
Customers loved that this cleaner was able to get rid of deep mildew stains with a spray and a scrub. They also liked that it gave their old patio furniture a like-new finish. Customers who had a lot of success with this product recommended spraying it on furniture, allowing it to settle for a minute, then scrubbing the furniture with a sponge or brush before hosing it off.