You don't need to plan a full remodel to restore tranquility in a bathroom. Refresh the half bath before guests arrive with these simple DIY projects and transform your master bathroom with the following statement-making products.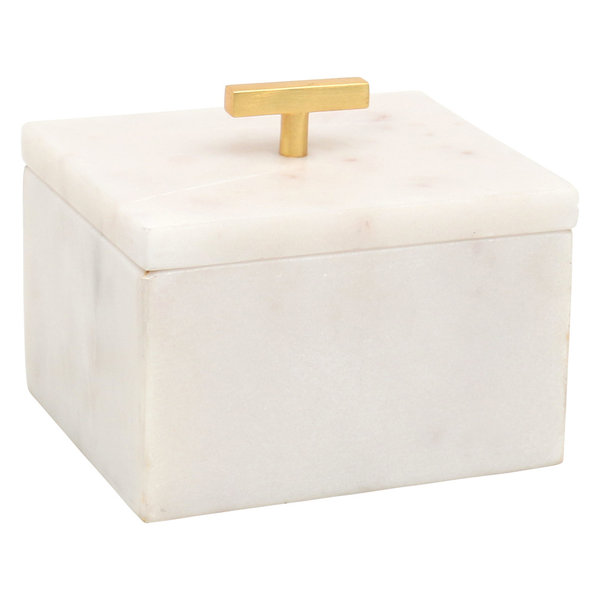 1) Glamorous Accessories
Just one or two chic accessories can give a vanity a luxe overhaul. Pick up a metallic soap dispenser or arrange perfumes on a tray for boutique-hotel appeal. Give fancy trinkets and jewelry a fancy new home in this white marble box. Or hide ordinary supplies, like cotton balls and swabs, under the extraordinary guise of the brass handled lid.
Yamuna Solid Marble Decorative Box With Brass Handle from Houzz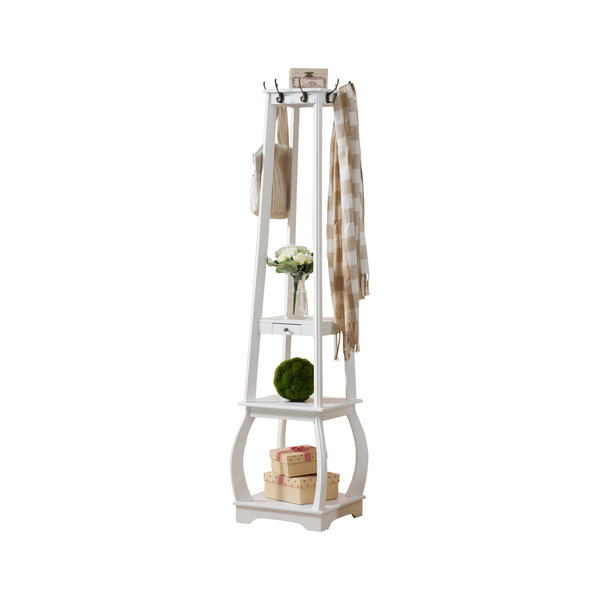 2) Something Unexpected
If the bathroom is feeling a bit bland, introduce an unexpected item. Abstract wall decor, a mini chandelier or even a coatrack can play up a boring room. This one puts the "fun" in "functional". Position it in an unused corner of the bathroom and watch how fast it fills up.
Coat Rack With Storage Shelves and Drawer from Houzz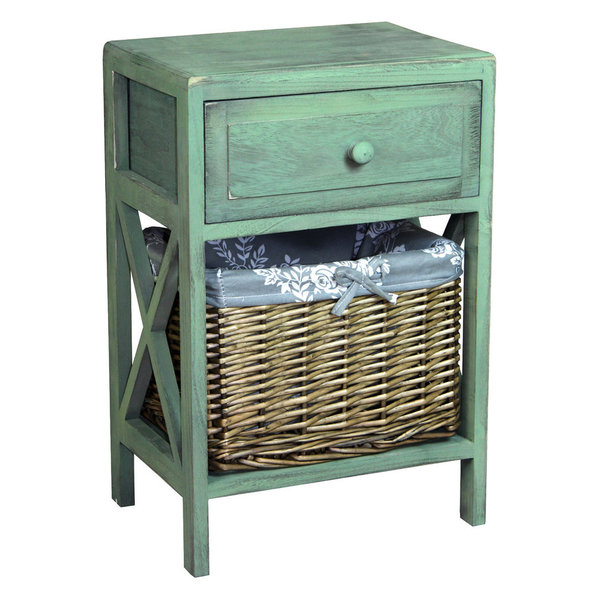 3) Vintage Vibes
As space of and for cleanliness, the bathroom can start to feel somewhat sterile. This small distressed green cabinet has just the right dose of color and rustic charm you'll need to achieve a lovely lived-in look. Store linens, soaps or extra toilet paper in this adorable farmhouse find.
Distressed Washed Wood Cabinet Chest With Drawer and Basket Bin from Houzz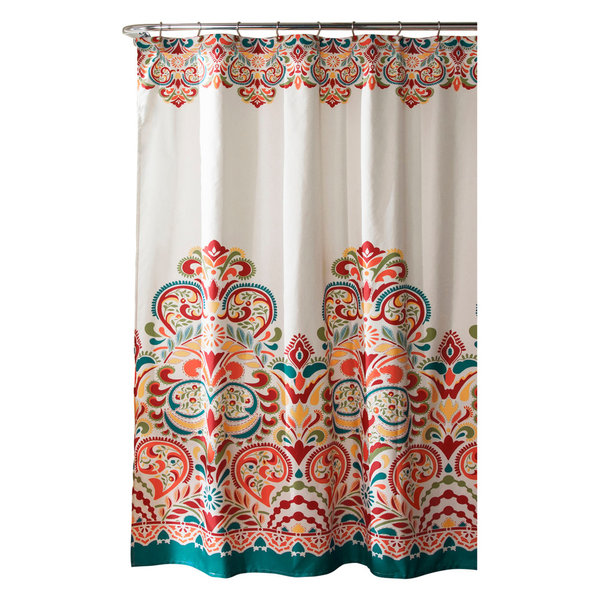 4) A Splash of Color
Replacing the shower curtain is one of the simplest ways to really give your bathroom a completely new style. This one by Lush Decor is a best seller. It's so colorful that any - and possibly all - of your current accessories and towels will match.
Clara Shower Curtain from Houzz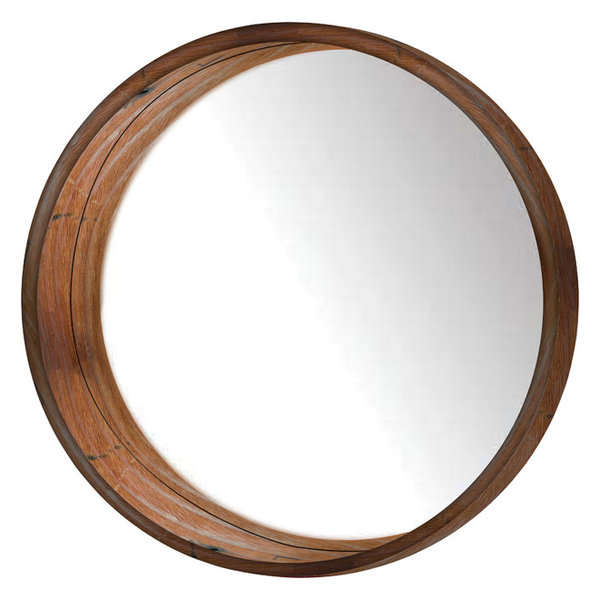 5) An Overlooked Essential
The typical bathroom mirror is usually nothing special. A reflective rectangle above the sink that sometimes opens to a cabinet. However, the bathroom is also the only room that truly needs a mirror, so why don't we treat it like the design focal point that it is? Pick a mirror with a patterned border or a contemporary shape, like this round one.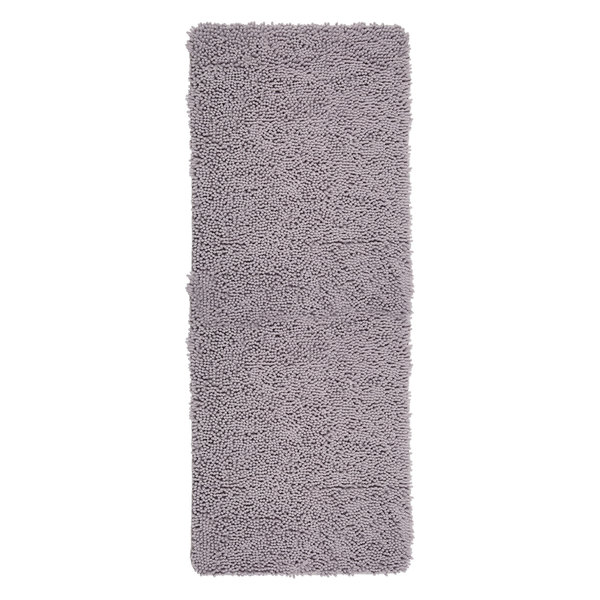 6) A Clean, Dry Bathmat
Braving your way across cold tile first thing in the morning or right out of a hot shower is practically torture. Give your toes a treat with a long, shag bathmat. This one in a rich gray will contrast nicely with most color palettes and complement the other fuzzy linens in the room. The best part? A memory foam core to ensure a super soft journey from tile to tub.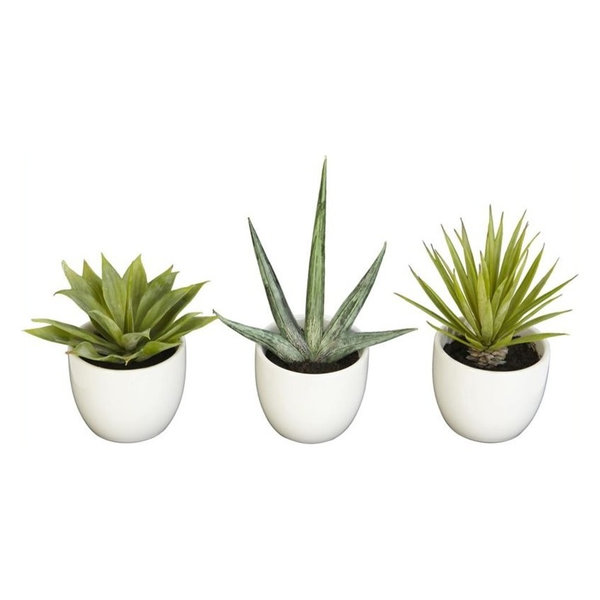 7) Houseplants: Bathroom Friends and Fauxs
Fill the windowsill with potted plants or keep fresh blooms on a tray next to the sink. If you don't have the best track record with keeping houseplants alive, the bathroom is probably not the best place to cultivate your green thumb. The moisture and often windowless room is a tricky place for a plant to thrive. Place these faux succulents around the room for the same lush look.
Faux Succulent Plants (Set of 3) from Houzz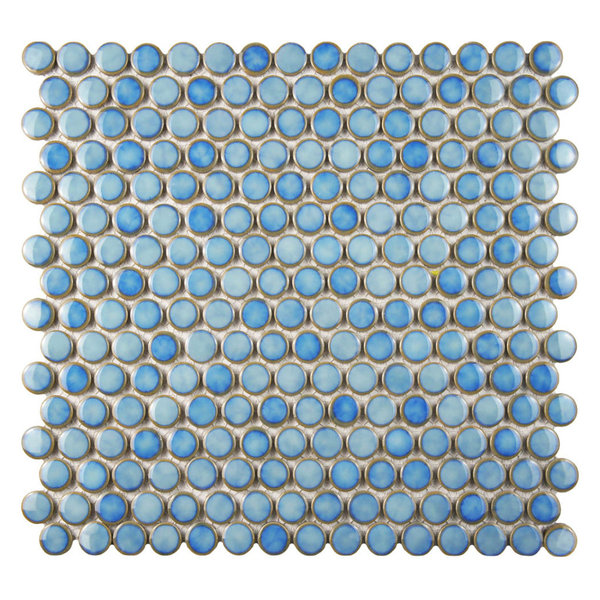 8) Small Tile Tricks With a Big Impact
You don't have to tackle an entire wall or floor to see a significant difference with tile. Choose an eye-catching pattern and install it as a backsplash in the small space between your vanity and mirror. You could also experiment with accent tile in your shower niche.
Penny Porcelain Mosaic Tiles from Houzz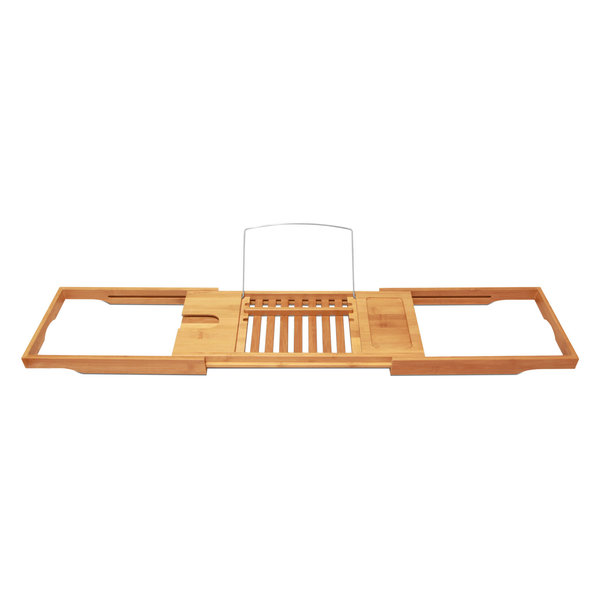 9) Now, Enjoy It!
Even the most beautiful bathroom in the world could still use a mini makeover once in a while. It's all about how a room makes you feel. Your bathroom should be a relaxing retreat. So take a cue from your favorite spa. Invest in a towel warmer or a new robe. A caddy can also transform your bathtime experience where your book, glass of wine and candle all have a (dry) home.
Deluxe Bamboo Bath Caddy from Houzz