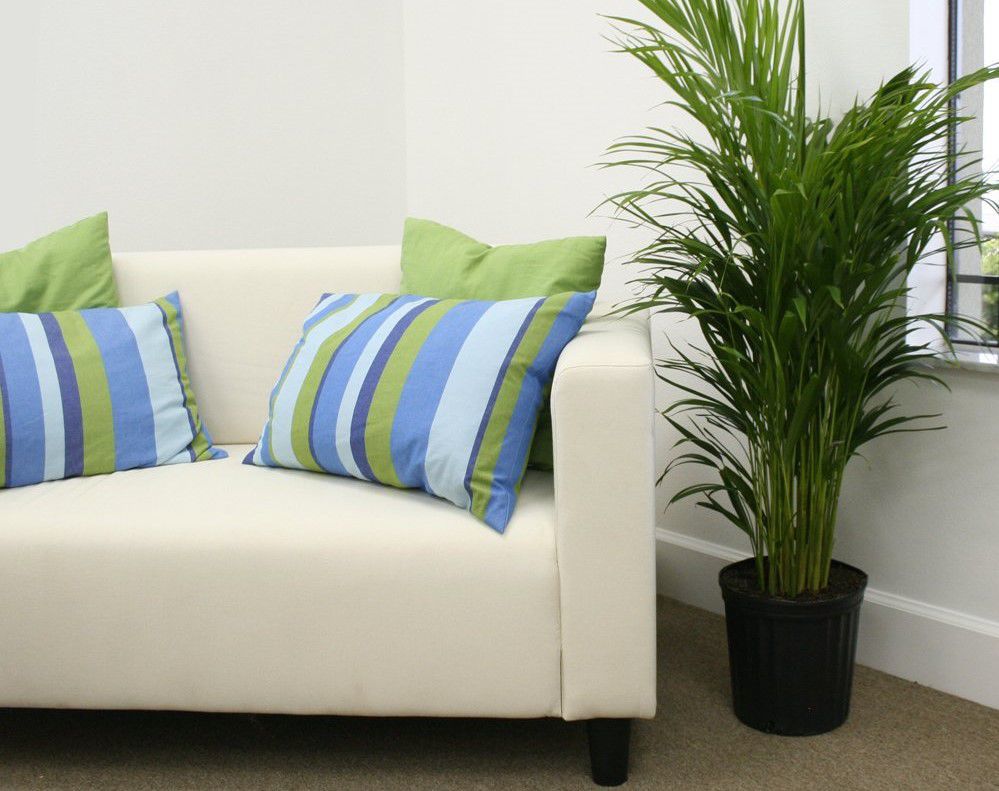 Indoor plants aren't just a great way to add style to your home—they can also help you breathe better by naturally purifying your air and removing carbon monoxide, formaldehyde, and biological pollutants. Whether you're suffering from spring allergies or just want to get a better night's sleep, try these air purifying indoor plants.
Boston Fern
Boston fern plants are especially effective at removing formaldehyde from the air. This hanging houseplant prefers a cooler environment and indirect sunlight. To help it thrive, spray the feathery leaves with water and keep the soil moist. It's also nontoxic to pets.
Areca Palm
This once-endangered plant is probably all over your Pinterest feed. The easy to care for Areca palm doesn't just add a big punch of green to your room—it has the added benefit of removing formaldehyde and other toxins from the air. It also emits water vapor and serves as a natural humidifier. Water it enough to keep soil moist during spring and summer, and let it dry out between watering in fall and winter. You'll be rewarded with cleaner air.
Peace Lily
This white-flowered blooming plant draws acetone, benzene, formaldehyde, and other pollutants out of the air. If you're prone to forgetting to care for your plants, this is a great option since it can be allowed to go moderately dry between watering. The downside: it's not safe for pets, so avoid it if you have a dog or cat at home.