The 10 best Champagnes to toast with on New Year's Eve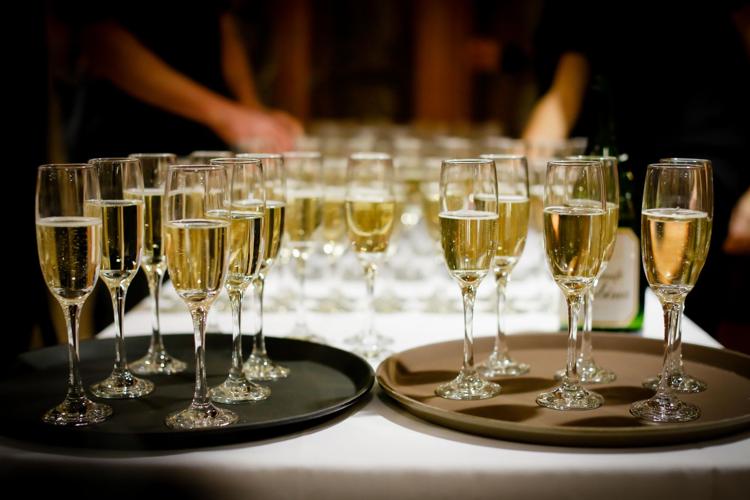 Many people will be ringing in 2018 with a glass of champagne, but how do you go about choosing the best bottle?
Using data from Vivino's millions of community members, the wine website has recommended some great Champagnes to toast the new year.
Here's a look at the 10 top-rated Champagnes of 2017.
Considering the cheapest bottle is well over $100 (and goes up to about $630), we've also included the rankings for the five most popular — and much more affordable — Prosecco wines of the year.
1. Salon- "S", Le Mesnil, 1996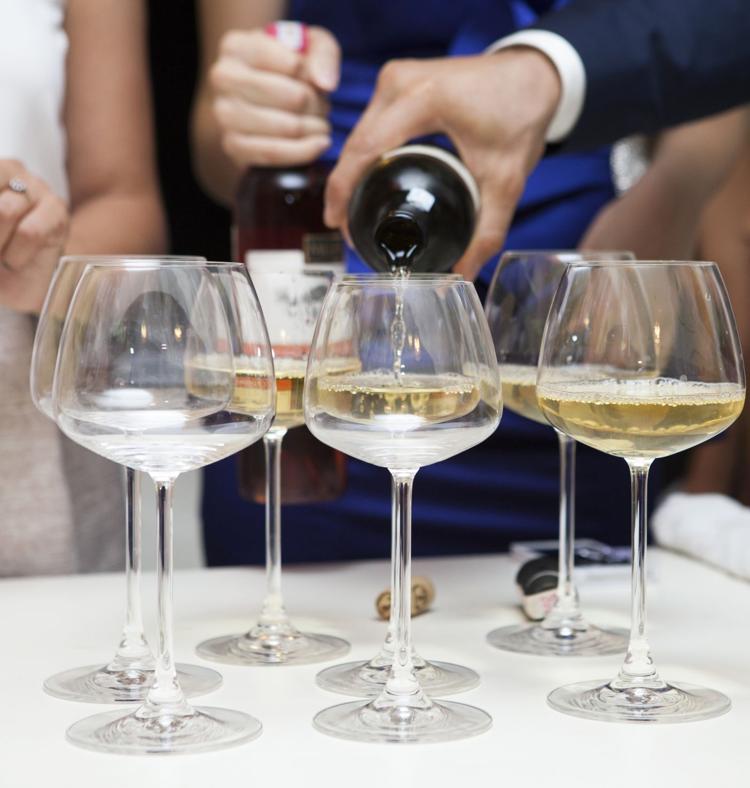 Vivino description: Founded in 1921 by Eugène Aimé Salon, Champagne Salon is a small and reputable house on the Côte des Blancs. The wine is made from 100 percent Chardonnay from Le Mesnil-sur-Oger, which is widely considered the greatest Cru in the Côte des Blancs (making it a hot ticket item). To take things a little further, they only harvest grapes from 40-year-old vines that are planted mid-slope. Grapes centered on the slopes in vineyards are typically considered the best. Without going into too much detail, this basically means the fruit will be the most expressive or "intense".
Average Rating: 4.7
Average Price: $499
2. Moët & Chandon - Dom Pérignon, Brut, 1982
Vivino description: Dom Perignon is one of the most recognized Champagne brands of all time. Produced by Moët & Chandon and part of the Louis Vuitton Moët Hennessy empire, the company made the decision to launch an "ultra-premium" cuvee in 1936 to honor the Benedictine monk, Dom Perignon. Interestingly, Perignon has been erroneously credited as the first person to put the bubbles in Champagne. Though many of the myths about him aren't entirely true, he did work tirelessly to improve the quality of Champagne in the late 1600s and remains one of the primary influencers that made Champagne what it is today. This 1982 vintage has shown a remarkable ability to age gracefully. When these wines are first released, they tend to have a fruity, creamy smoothness that evolves to a toasted almond and slight marzipan with perfumed lemon; all of which give it a rich and succulent mouthfeel.
Average Rating: 4.7
Average Price: $629.96
3. Louis Roederer- "Cristal", Rosé, 2006
Vivino description: The complicated origins of this world-famous Champagne house stretch all the way back to the 1760s. What was then an extremely sweet wine, Cristal was created at the request of Tsar Alexander II, then emperor of Russia. Sadly, neither Tsar Alexander II nor Louis Roederer were able to enjoy the wine for long, as the wine was created in 1876 and both men died shortly after in 1880 and 1881, consecutively. While this wine became first commercially available in 1945, it remains to this day highly sought after by the rich and famous. You may wonder if the wine is worth the price, but we can tell you: It is truly one of the most exceptional Champagnes being made. How exceptional? Well, originally it was served in crystal bottles. However, that decadence only lasted a few years, and unfortunately no bottles remain today. Not even photos exist, and this was 60 years after the camera was invented. The rosé version is made from 70 percent Pinot Noir and 30 percent Chardonnay. The 2006 vintage is a bit young now, but these wines are notorious for their fragility while aging. If you don't have perfect cellar conditions, you may as well drink up.
Average Rating: 4.6
Average Price: $199.95
4. Krug- "Grande Cuvée", 163rd Edition, NV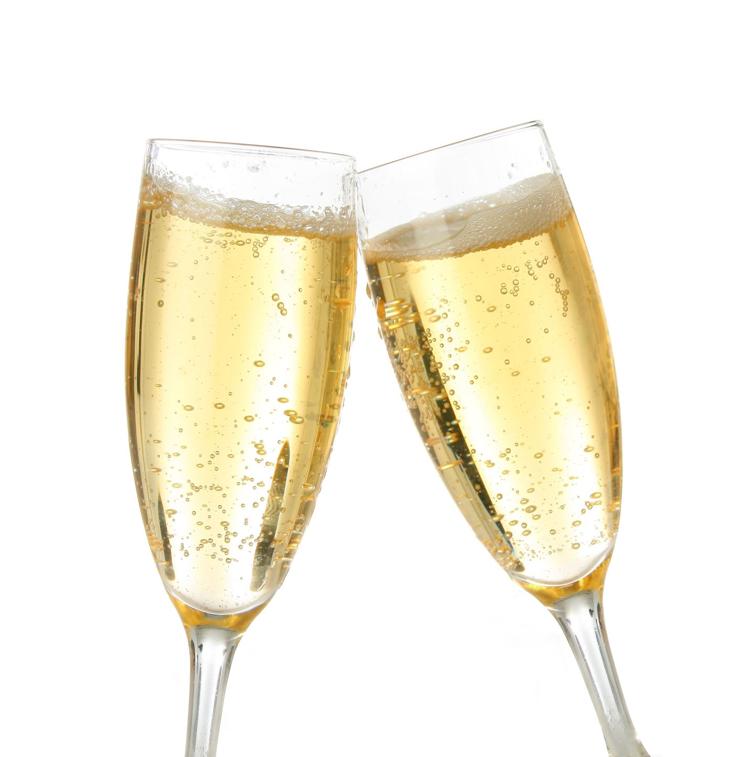 Vivino description: The 163rd iteration of Krug Grande Cuvée is already regarded as one of the greatest releases of their most important lines of wine. The wine is made up of 48 percent Pinot Noir, 35 percent Chardonnay and 17 percent Pinot Meunier. These wines are called cuvée because they are a blend of several different vintages. A special release, the 2008 vintage takes up the lion's share of the blend, which is regarded as one of the most outstanding vintages of our time. You can rest assured this wine will go down as one of the best blends this house may ever release.
Average Rating: 4.6
Average Price: $144.95
5. Jacques Selosse- "Ambonnay Le Bout du Clos", NV
Vivino description: Regarded as a living legend, Anselme Selosse has changed the course of Champagne indefinitely with his natural approach to growing grapes and making wine. He has effectively marketed his approach as a "terroir-ist", which is essentially someone who works directly with the land to determine how the wine will turn out. He has also taken the term "grower Champagne" to a level of cultish sex appeal that is now highly sought after. Love them or hate them, his wines are one of the most distinct in that he employs a level of oak and oxidation that can feel a little excessive to the more sensitive palates. Made from 100 percent Pinot Noir.
Average Rating: 4.6
Average Price: $360
6. Jacques Selosse- "Substance", NV
Vivino description: With this Champagne, the legendary winemaker employs what is referred to as a "solera system". This means the wine is stored in reserve every year and is then blended into succeeding vintages to create a more balanced and consistent final product. The system, borrowed from Spain, is used here in the production of his blends. His wines go back to 1986 and are made from 100 percent Chardonnay.
Average Rating: 4.7
Average Price: $350
7. Jacques Selosse- "Les Carelles", NV
Vivino description: This wine also incorporates the use of the solera system, where older reserved wine is transferred into new wine for consistency and complexity. It is made of 100 percent Chardonnay from the village of Le Mesnil, a village that supplies fruits to the most prestigious Champagne houses. This wine shows a distinct smokiness rounded out with the spice of oak and the citrus of the Chardonnay, leaning toward cooked lemon.
Average Rating: 4.6
Average Price: $400
8. Krug - Brut, 2000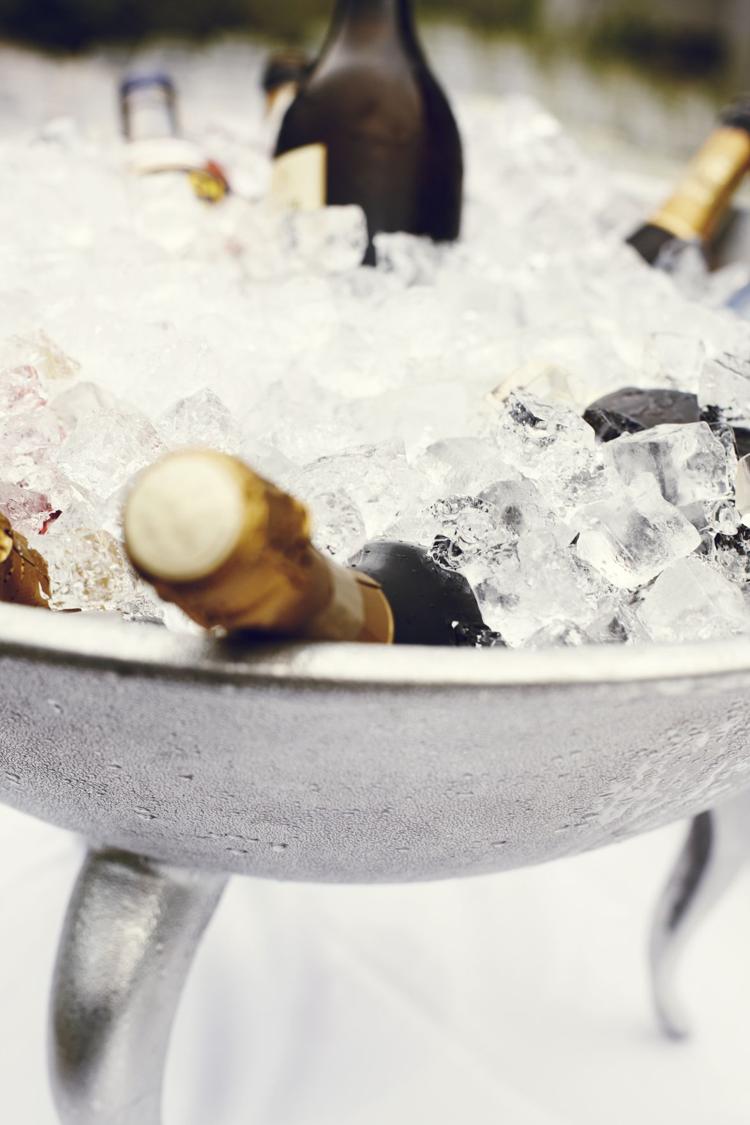 Vivino description: While still considered "aging" at 17 years, this vintage was such a standout that it can be consumed now or optimistically saved for how wonderfully it will drink in another 17 years. It may be a little tense now, but it is marvelous nonetheless, and it's only getting better. Made from 42 percent Pinot Noir, 43 percent Chardonnay and 15 percent Pinot Meunier.
Average Rating: 4.6
Average Price: $265
9. Bollinger- "R.D. 1999"
Vivino description: The Bollinger House was founded in 1829 by a German named of Jacques Bollinger, along with Paul-Joseph Renaudin and a landowner named Admiral Villermont. The House is famous for its decision to stick to oak aging in the 1960s. As many Champagne houses of the time were switching aging methods away from oak, then head of the House, Lily Bollinger, widow of Jacques Bollinger's great grandson of the same name, made the decision to go against the grain and stick with oak aging. Bollinger employs the use of barrels up to 110 years old, which is precisely where Bollinger gets its signature taste and feel. They are famous for a bruised, spiced apple and almond nose that comes from the amount of air coming into contact with the aging wine within the barrel. It's a process referred to as "oxidation", which can be a bit intense for some people and has a distinct sherry quality. Granted a Royal Warrant 1884 by Queen Victoria, the house is also famous on a pop culture level, as the primary Champagne is in a handful of James Bond films and books. This wine is a slight variation of another wine made at Bollinger called La Grande Année. The difference between the two is that this wine is aged for a longer period in contact with the dead yeast cells or "lees" in the bottle. When the lees are removed, this process is called "disgorgement". R.D. stands for "récemment dégorgé" or "recent disgorgement", meaning the wine can be consumed young and will still exhibit a deeper, creamier texture as well as the fruity flavor profile one would expect from a style meant for drinking at any time.
Average Rating: 4.7
Average Price: $335
10. Charles Heidsieck- "Blanc des Millénaires", 1995
Vivino description: The Heidsieck name is one many people are familiar with. Be it the complex and sought after wines under the Charles Heidsieck label or the more approachable and vastly improved upon Piper-Heidsieck, C. Heidsieck has seen a tremendous turnaround in complexity since the 1980s and early 90s. Celebrated blender and winemaker Daniel Thibault started taking a different approach to blending than the house had previously employed, quickly earning the adoration of his peers. He began storing and incorporating older vintages into his blends, uniquely adding up to 40 percent reserve wines to the final blend. This ended up cutting production and sales for the sake of higher quality wines and greater prestige. 1995 is the fourth release of this wine and it's lauded for a succulent texture and resilient freshness. Another hallmark of these wines is the ever-present vanilla quality, which surprises some when they learn the wine sees no time in oak, usually giving it a very similar effect.
Average Rating: 4.6
Average Price: $199.95
5 most popular Prosecco wines of 2017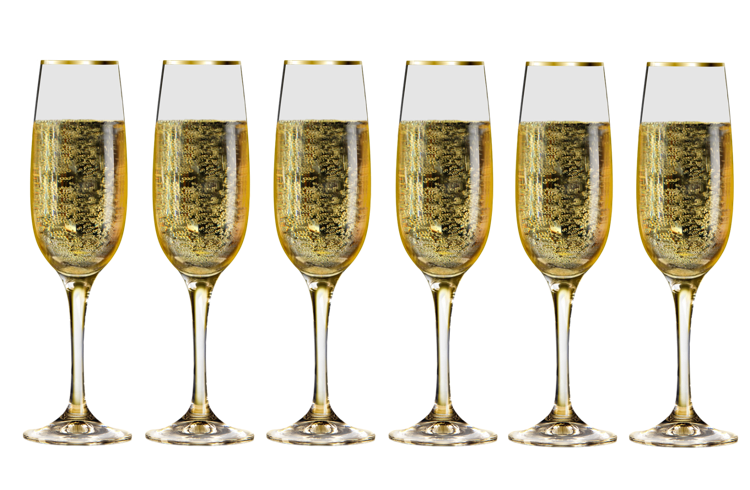 Average Rating: 3.8
Average Price: $10.99
Average Rating: 3.5
Average Price: $9.95
3. Valdo Prosecco Valdobbiadene Superiore Marca Oro
Average Rating: 3.6
Average Price: $16.99
4. Carpenè Malvolti Prosecco Superiore Conegliano Valdobbiadene Extra Dry 
Average Rating: 3.7
Average Price: $13.94
Average Rating: 3.6
Average Price: $12.47
Check out where you can purchase each wine as well as reviews and further recommendations at Vivino.com.