Happy National Pizza Day!
Do you love pizza (of course you do)? You might want to consider a move to one of these U.S. cities.
Here's where you can find the pizza capitals of the US
What is a "pizza capital"?
Today, there aren't many things that Americans can agree on. From politics to environmental issues, controversy runs rampant. But one thing remains beloved by (almost) everyone: pizza.
According to a study released by the U.S. Department of Agriculture in 2014, one in eight Americans can be found eating pizza on any given day. Pizza is a $40 billion industry and almost 60,000 pizza restaurants open their doors each day in the United States alone. With 3 billion pizzas sold each year, it's no question that the cheesy slices are a major part of the American diet.
But not all pizza is created equal, and some cities around the U.S. are consistently better than others at pushing out quality pies. That's why real estate intelligence site FindTheHome set out to find the pizza capitals of America. Using Yelp's API, Yelp Fusion, the data scientists calculated an aggregate "Pizza Score" for all cities with at least 100,000 people. They used three sub-metrics to measure pizza prevalence, inherent quality and quality compared to other types of food. Those three metrics include:
- Prevalence: The total number of pizza restaurants in a given city
- Inherent Quality: The percentage of pizza restaurants in a given city rated with four or more stars
- Quality Compared to Other foods: The average Yelp rating of pizza restaurants in a given city compared to the average rating of all restaurants in that city
FindTheHome compared the average scores of pizza restaurants to other non-pizza restaurants to ensure that the cities on the list sell pizza that stands out in comparison to other types of food — think Chinese or Mexican food. The list is ranked by the Pizza Score, with the highest score being the No. 1 pizza capital in America. When ties occur, the cities are ordered according to the average rating for pizza restaurants in that city.
Whether you love the Big Apple's thin-crust pie by the slice, or you think it's Chicago deep-dish or bust, we've settled the score.
#25. Louisville/Jefferson County, Kentucky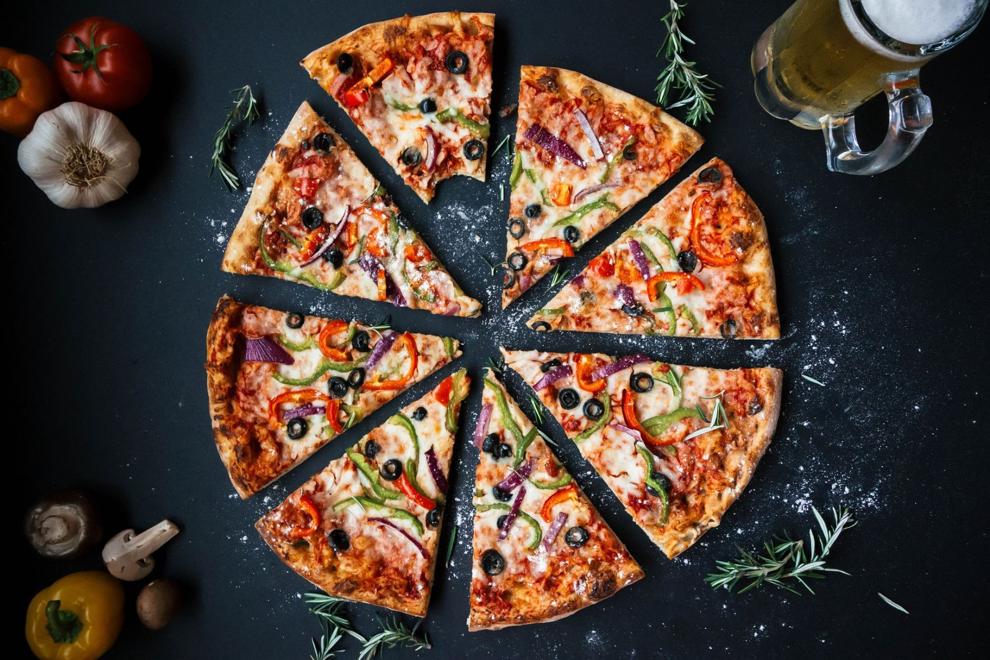 Pizza Score: 77.07
Average Rating of Pizza Restaurants: 3.70
Number of Pizza Restaurants: 60
Number of 4 to 5 Star Pizza Restaurants: 27
#24. Mesa, Arizona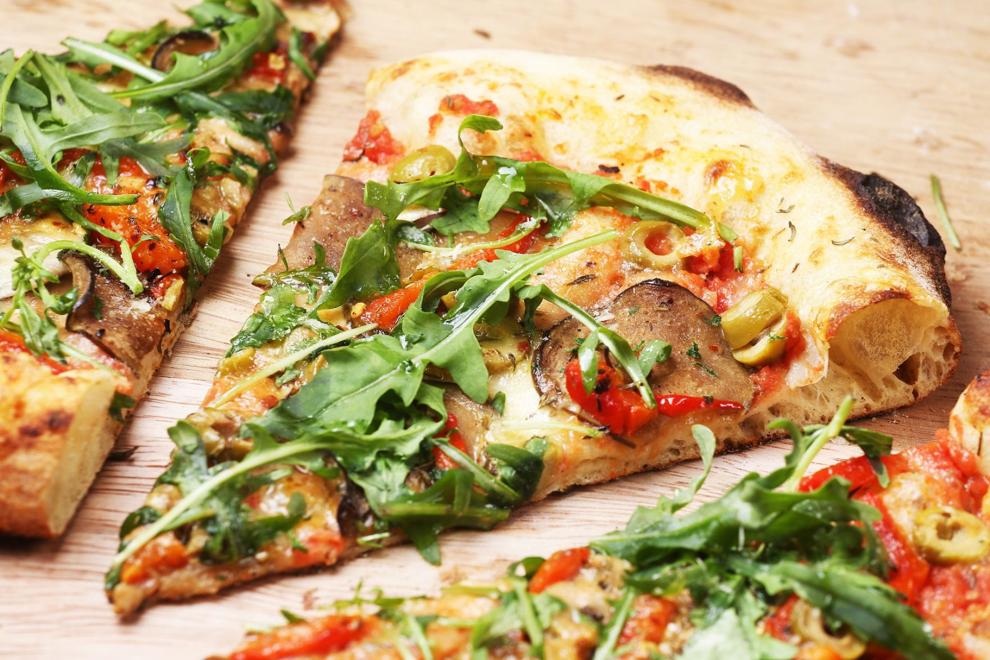 Pizza Score: 77.12
Average Rating of Pizza Restaurants: 3.30
Number of Pizza Restaurants: 108
Number of 4 to 5 Star Pizza Restaurants: 35
#23. Lexington-Fayette, Kentucky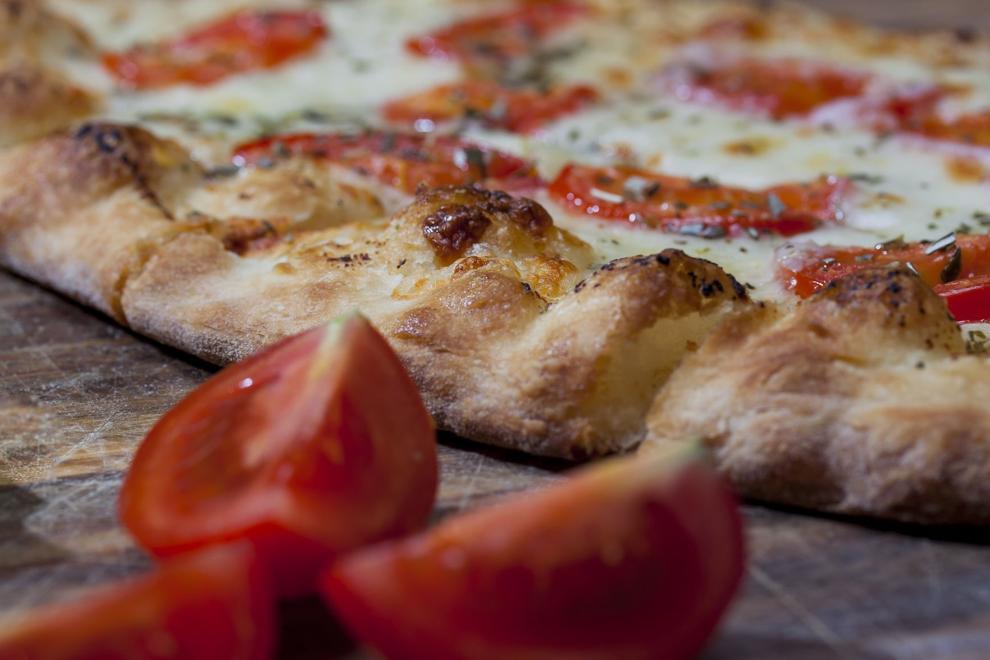 Pizza Score: 78.03
Average Rating of Pizza Restaurants: 3.50
Number of Pizza Restaurants: 93
Number of 4 to 5 Star Pizza Restaurants: 45
#22. Chattanooga, Tennessee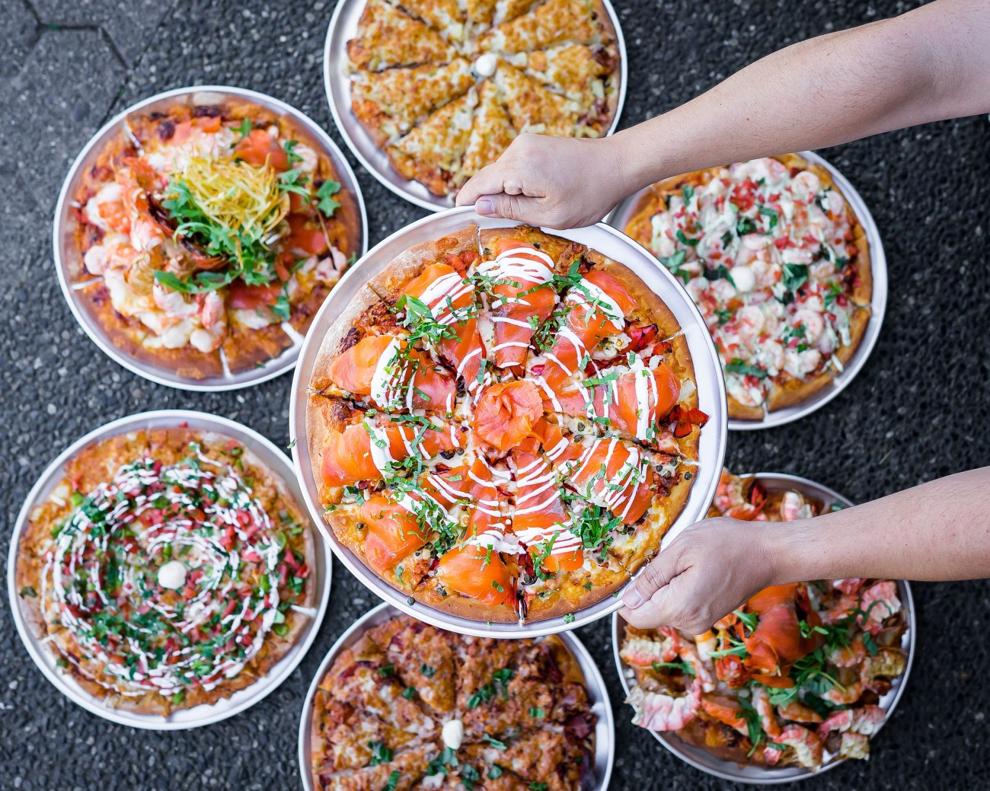 Pizza Score: 78.23
Average Rating of Pizza Restaurants: 3.70
Number of Pizza Restaurants: 38
Number of 4 to 5 Star Pizza Restaurants: 22
#21. Charlotte, North Carolina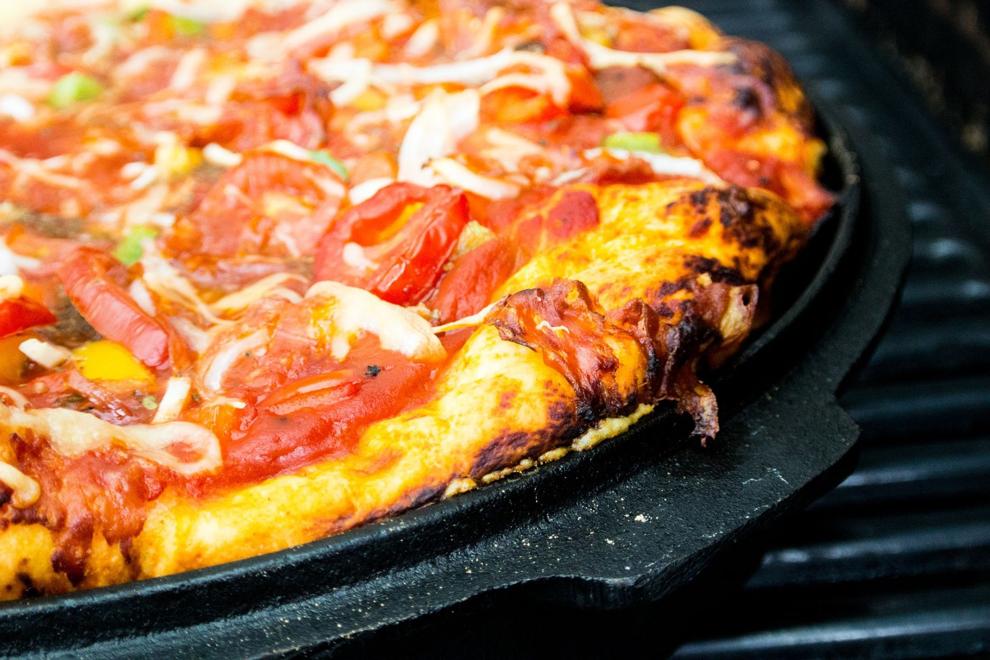 Pizza Score: 78.36
Average Rating of Pizza Restaurants: 3.30
Number of Pizza Restaurants: 164
Number of 4 to 5 Star Pizza Restaurants: 55
#20. Knoxville, Tennessee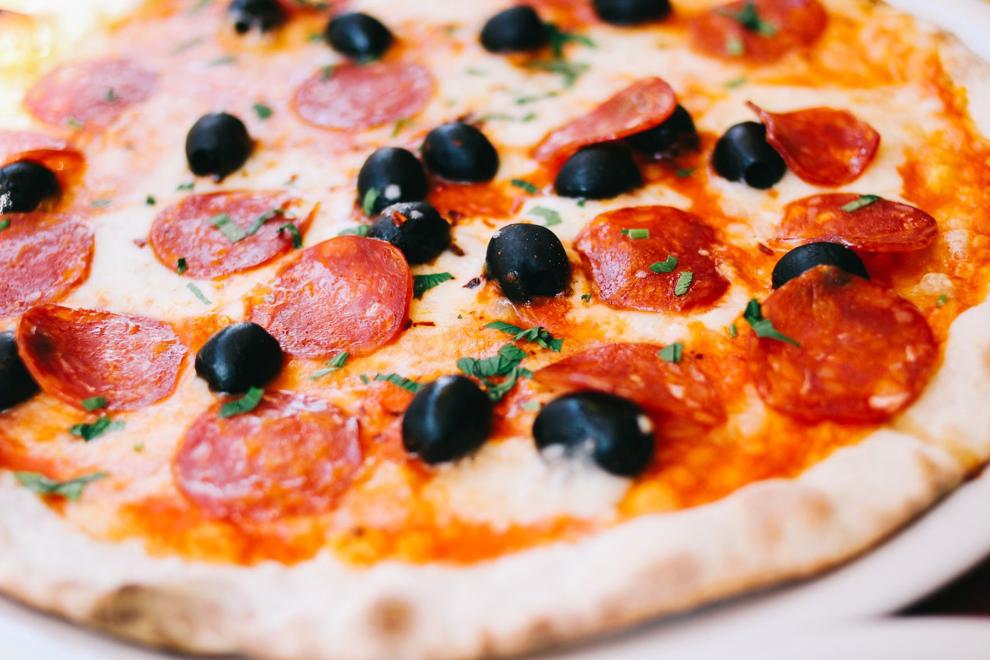 Pizza Score: 78.48
Average Rating of Pizza Restaurants: 3.50
Number of Pizza Restaurants: 70
Number of 4 to 5 Star Pizza Restaurants: 28
#19. Stockton, California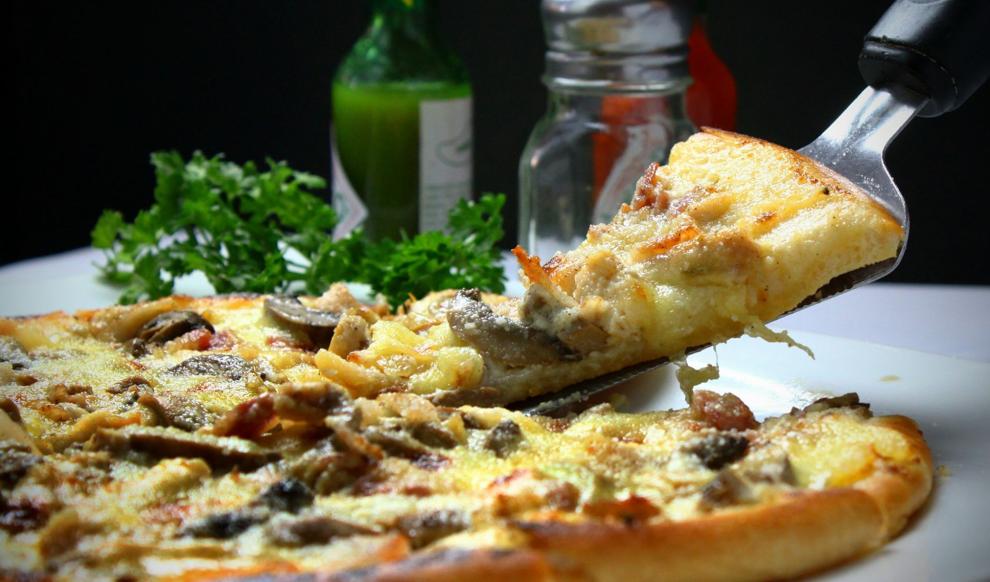 Pizza Score: 78.58
Average Rating of Pizza Restaurants: 3.50
Number of Pizza Restaurants: 58
Number of 4 to 5 Star Pizza Restaurants: 25
#18. Los Angeles, California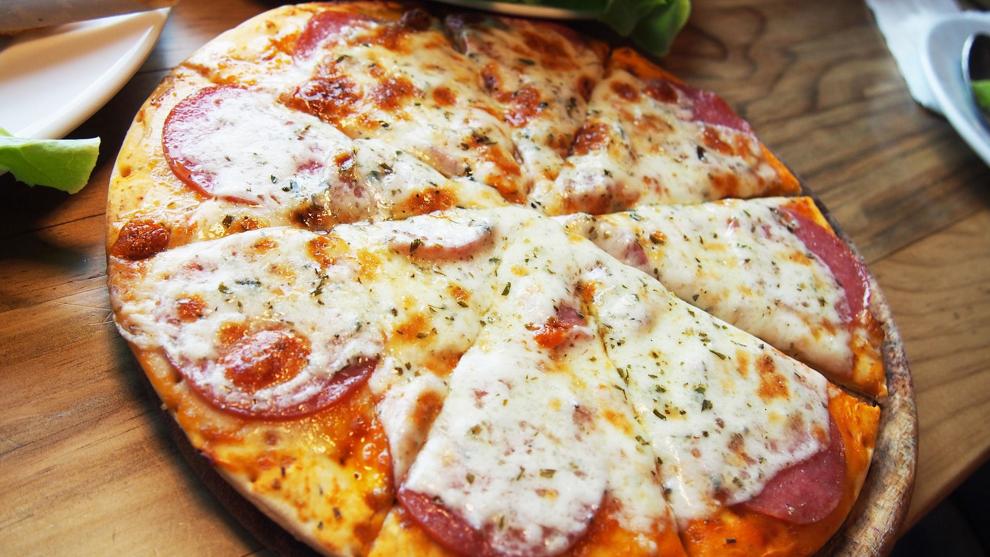 Pizza Score: 79.08
Average Rating of Pizza Restaurants: 3.40
Number of Pizza Restaurants: 799
Number of 4 to 5 Star Pizza Restaurants: 318
#17. Berkeley, California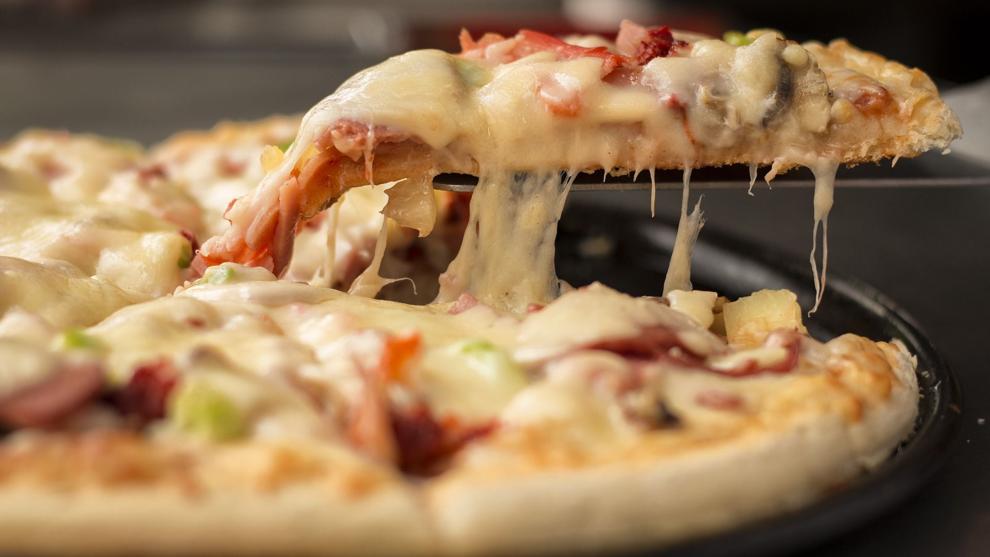 Pizza Score: 79.45
Average Rating of Pizza Restaurants: 3.70
Number of Pizza Restaurants: 40
Number of 4 to 5 Star Pizza Restaurants: 22
#16. Tucson, Arizona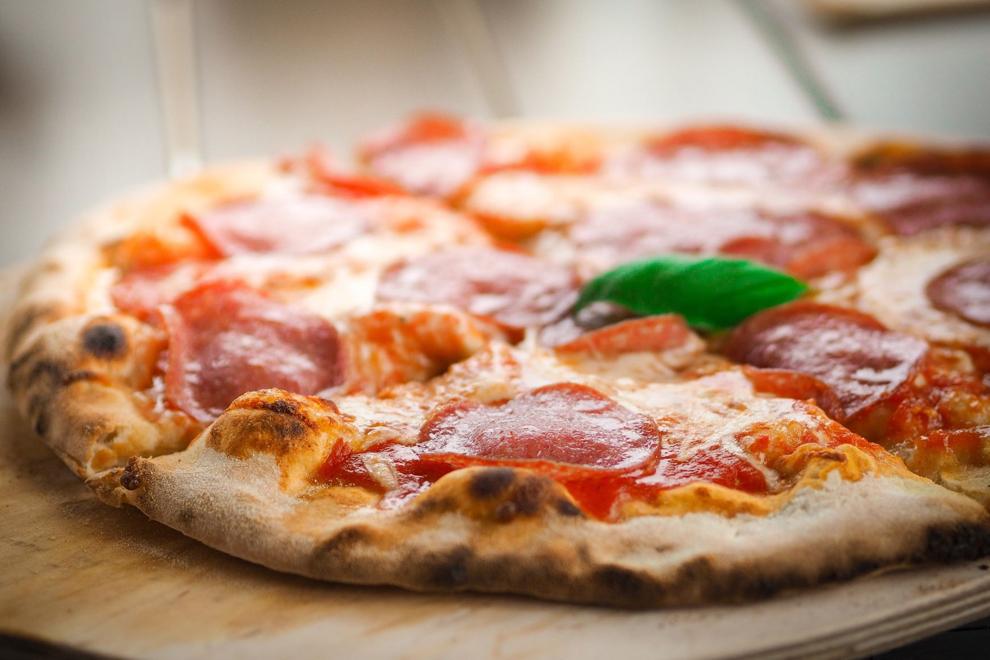 Pizza Score: 79.60
Average Rating of Pizza Restaurants: 3.40
Number of Pizza Restaurants: 126
Number of 4 to 5 Star Pizza Restaurants: 45
#15. Scottsdale, Arizona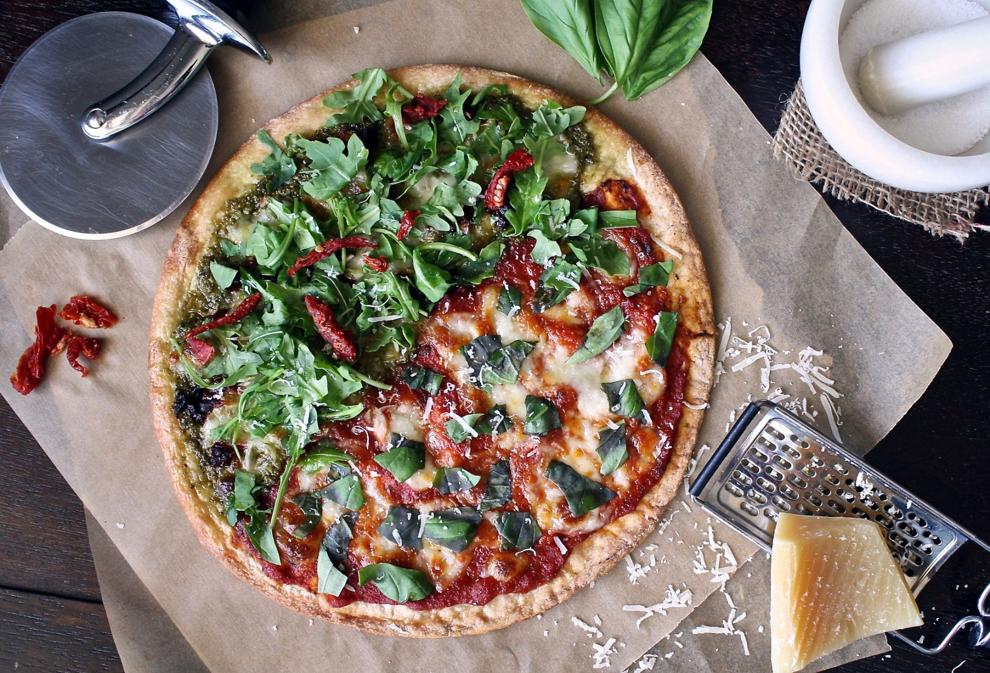 Pizza Score: 79.75
Average Rating of Pizza Restaurants: 3.60
Number of Pizza Restaurants: 83
Number of 4 to 5 Star Pizza Restaurants: 38
#14. Colorado Springs, Colorado
Pizza Score: 80.02
Average Rating of Pizza Restaurants: 3.40
Number of Pizza Restaurants: 95
Number of 4 to 5 Star Pizza Restaurants: 32
#13. Irvine, California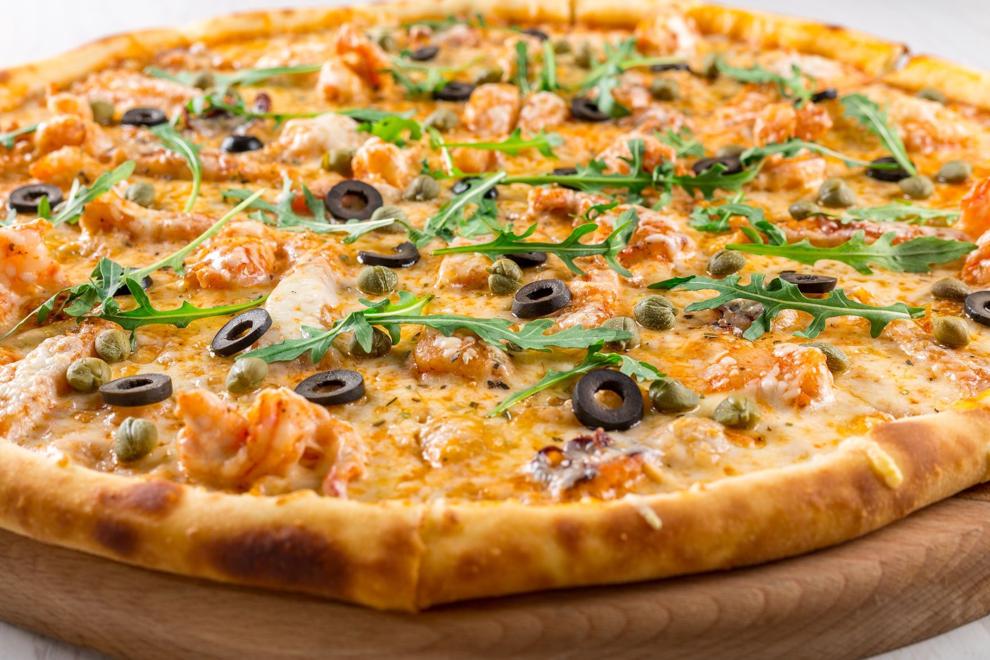 Pizza Score: 80.55
Average Rating of Pizza Restaurants: 3.50
Number of Pizza Restaurants: 44
Number of 4 to 5 Star Pizza Restaurants: 19
#12. San Diego, California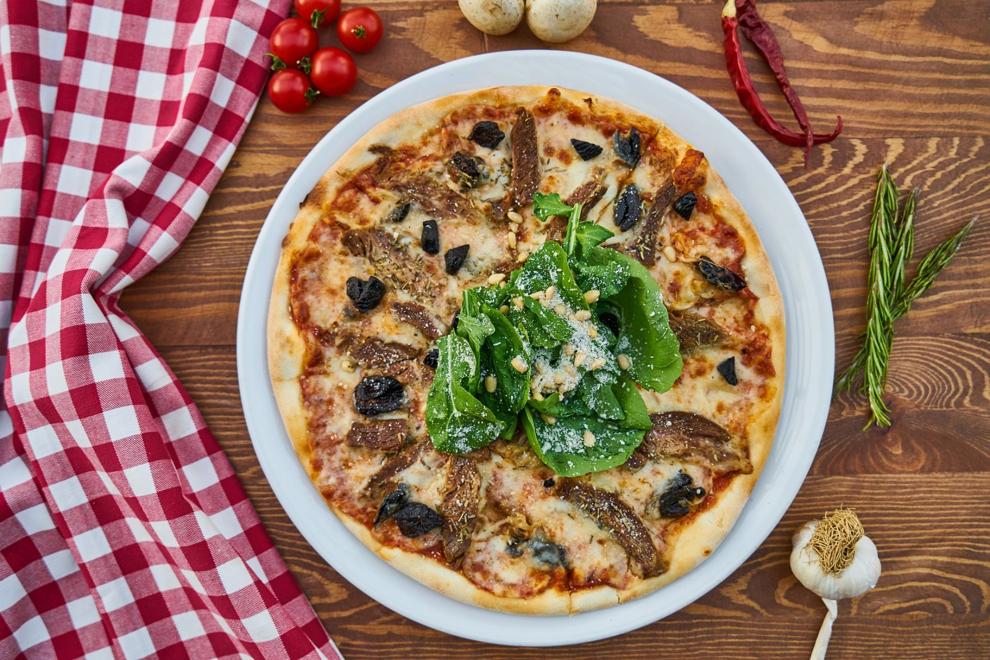 Pizza Score: 80.70
Average Rating of Pizza Restaurants: 3.40
Number of Pizza Restaurants: 385
Number of 4 to 5 Star Pizza Restaurants: 163
#11. Oklahoma City, Oklahoma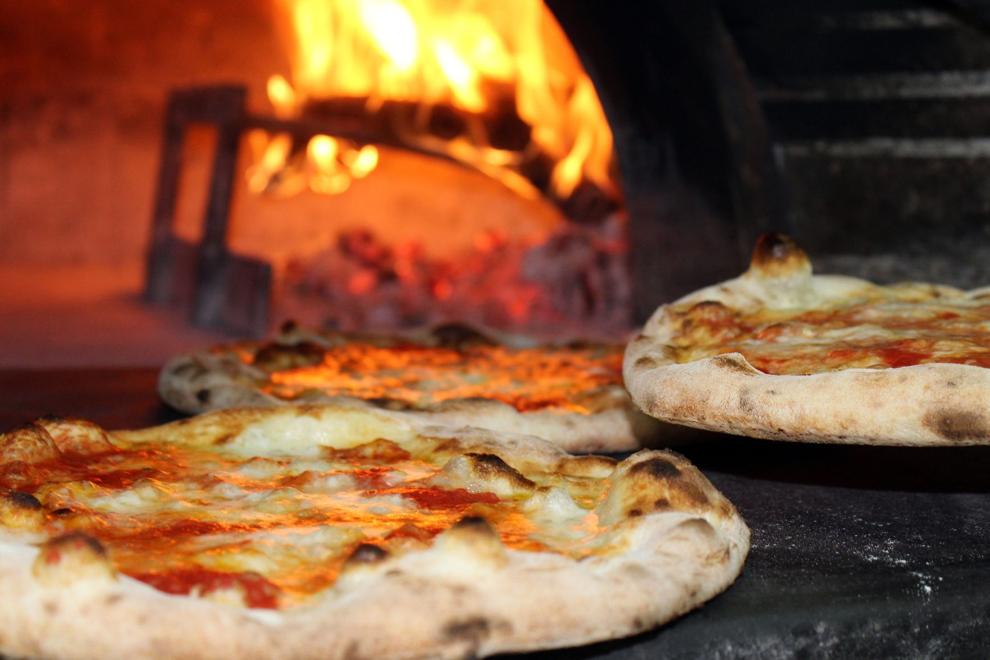 Pizza Score: 81.15
Average Rating of Pizza Restaurants: 3.30
Number of Pizza Restaurants: 128
Number of 4 to 5 Star Pizza Restaurants: 53
#10. Columbus, Ohio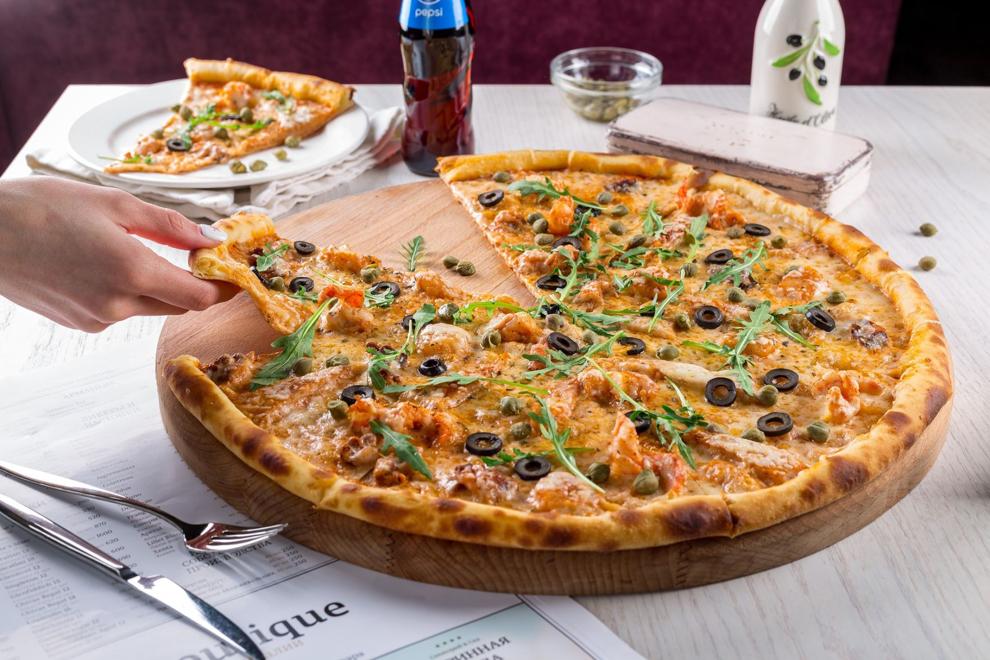 Pizza Score: 84.13
Average Rating of Pizza Restaurants: 3.80
Number of Pizza Restaurants: 108
Number of 4 to 5 Star Pizza Restaurants: 62
#9. El Paso, Texas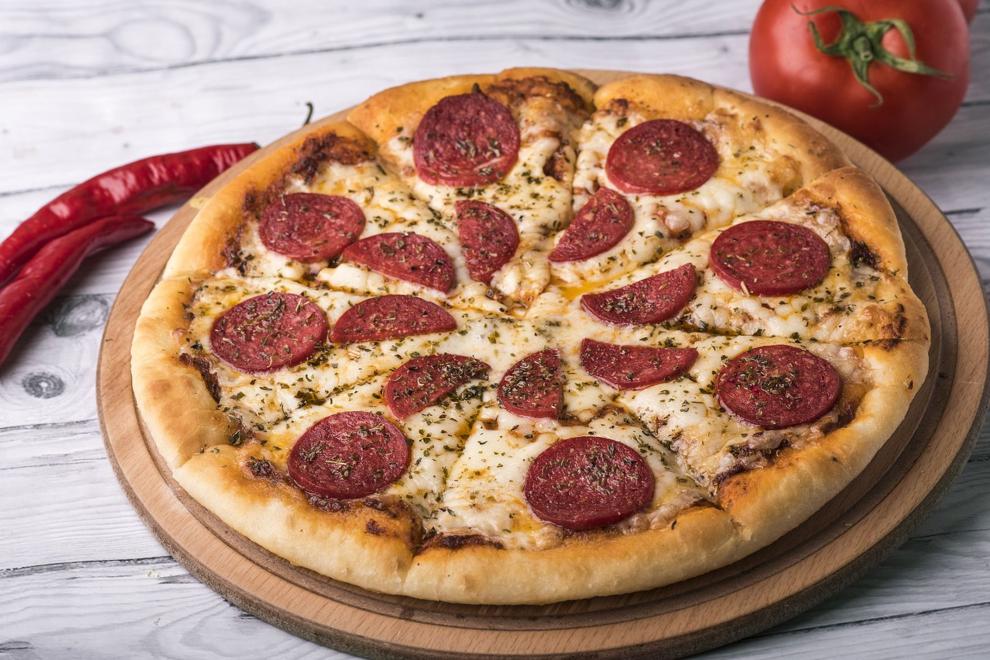 Pizza Score: 85.85
Average Rating of Pizza Restaurants: 3.60
Number of Pizza Restaurants: 67
Number of 4 to 5 Star Pizza Restaurants: 36
#8. Raleigh, North Carolina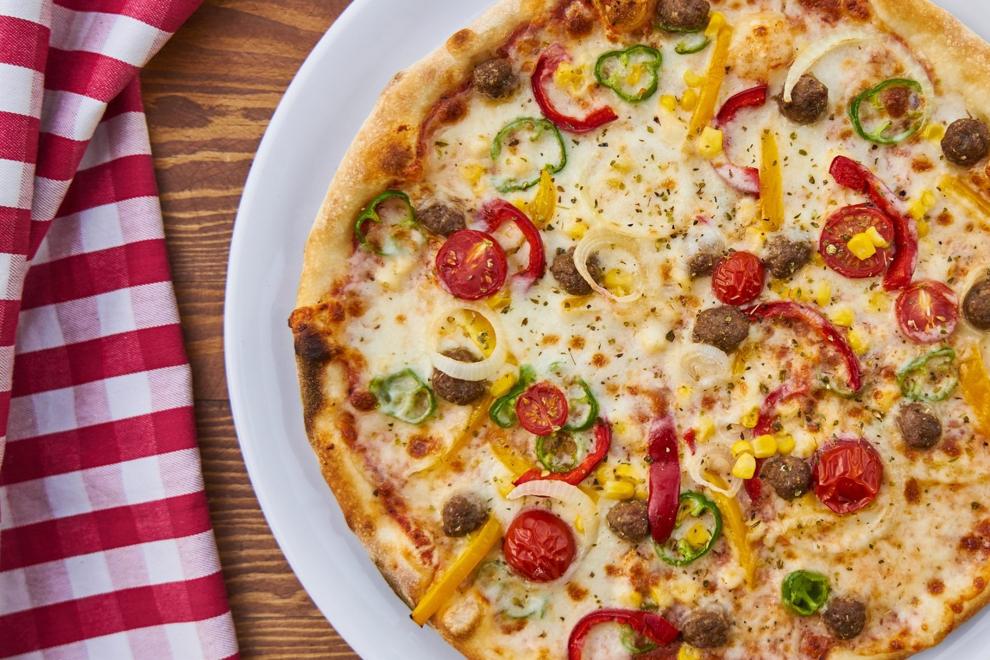 Pizza Score: 85.95
Average Rating of Pizza Restaurants: 3.50
Number of Pizza Restaurants: 125
Number of 4 to 5 Star Pizza Restaurants: 59
#7. Portland, Oregon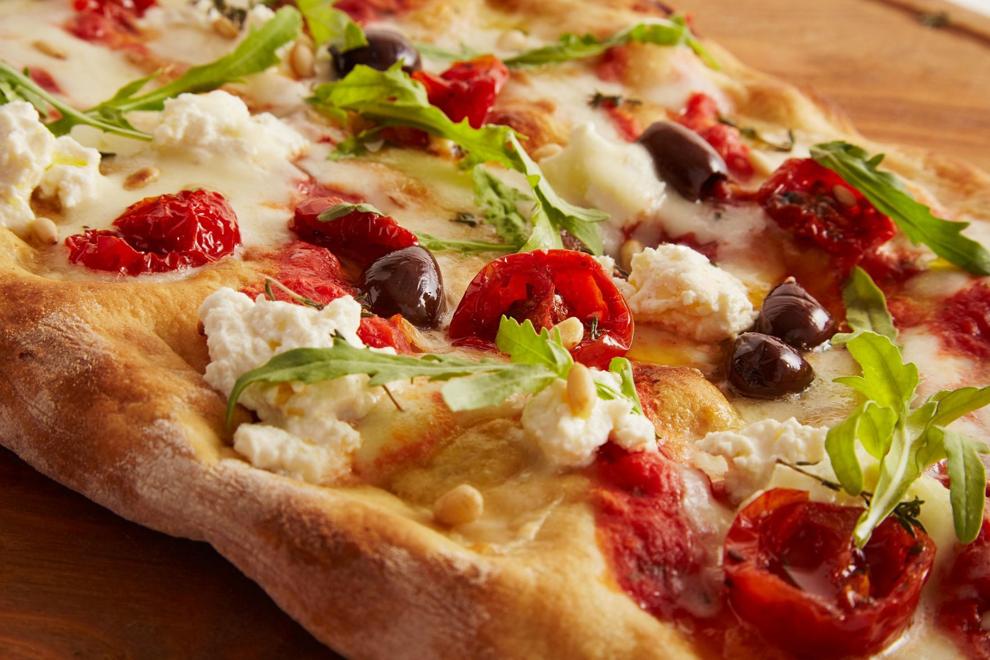 Pizza Score: 86.15
Average Rating of Pizza Restaurants: 3.60
Number of Pizza Restaurants: 226
Number of 4 to 5 Star Pizza Restaurants: 105
#6. Jacksonville, Florida
Pizza Score: 86.32
Average Rating of Pizza Restaurants: 3.40
Number of Pizza Restaurants: 192
Number of 4 to 5 Star Pizza Restaurants: 75
#5. Seattle, Washington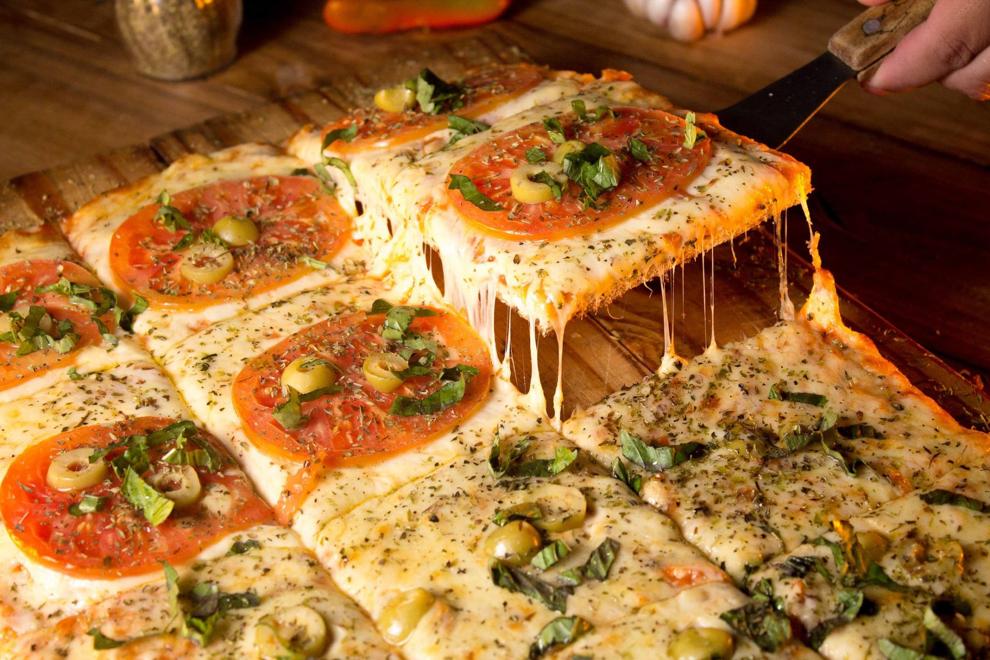 Pizza Score: 86.34
Average Rating of Pizza Restaurants: 3.50
Number of Pizza Restaurants: 226
Number of 4 to 5 Star Pizza Restaurants: 110
#4. Philadelphia, Pennsylvania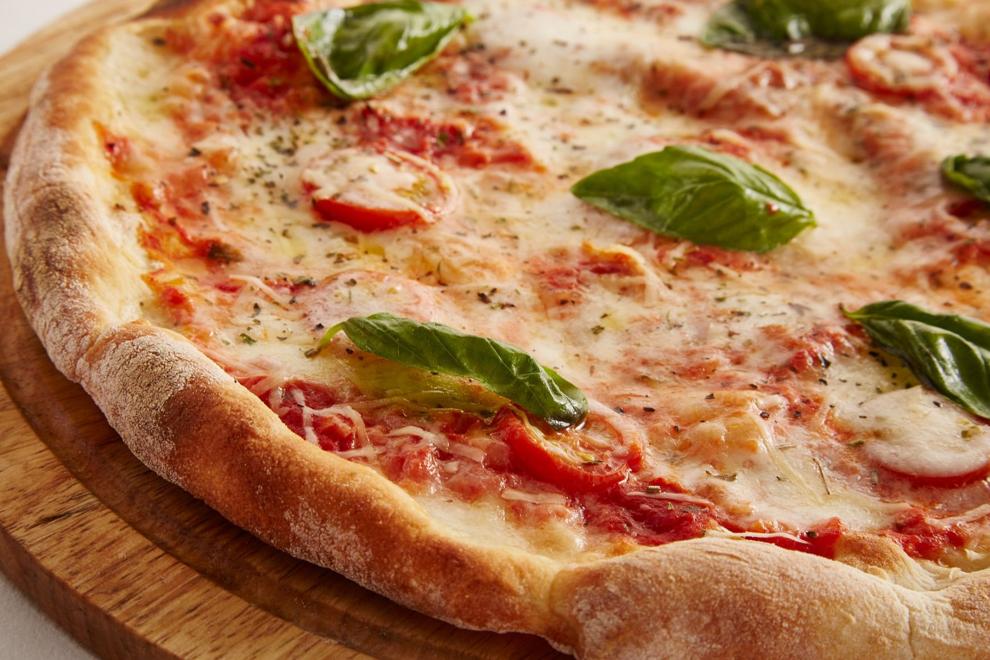 Pizza Score: 87.16
Average Rating of Pizza Restaurants: 4.00
Number of Pizza Restaurants: 87
Number of 4 to 5 Star Pizza Restaurants: 66
#3. Phoenix, Arizona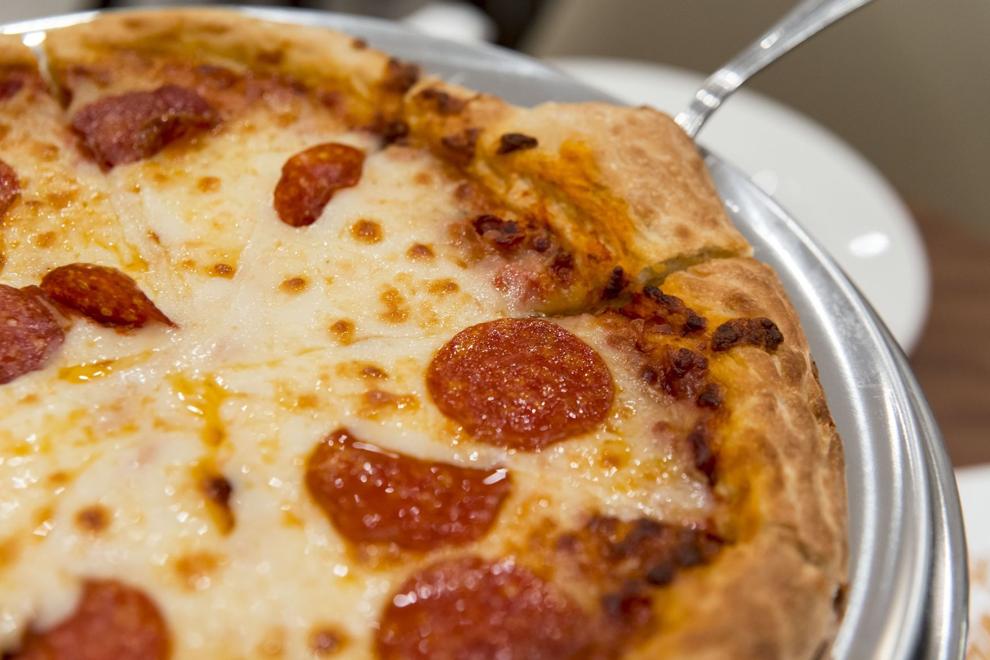 Pizza Score: 88.71
Average Rating of Pizza Restaurants: 3.40
Number of Pizza Restaurants: 330
Number of 4 to 5 Star Pizza Restaurants: 131
#2. New York City, New York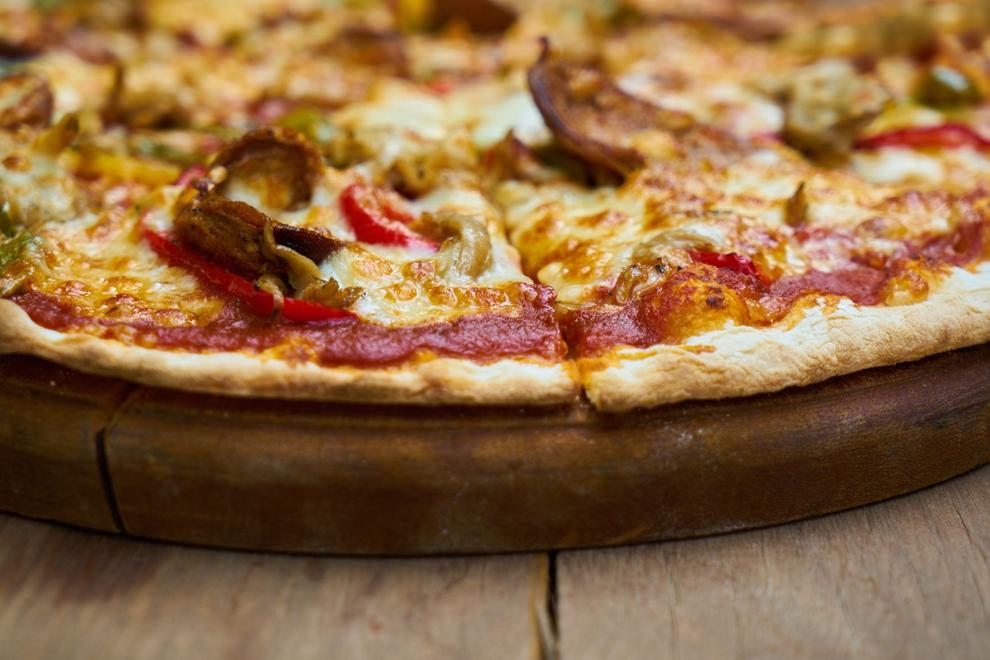 Pizza Score: 89.13
Average Rating of Pizza Restaurants: 3.40
Number of Pizza Restaurants: 1,795
Number of 4 to 5 Star Pizza Restaurants: 697
#1. Chicago, Illinois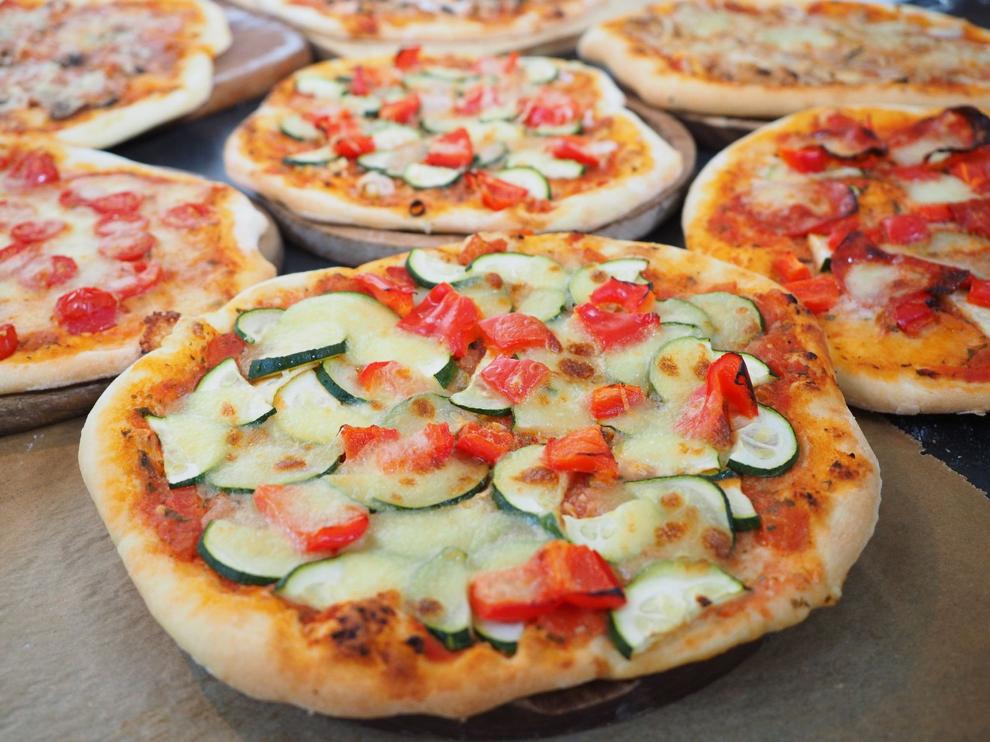 Pizza Score: 89.63
Average Rating of Pizza Restaurants: 3.50
Number of Pizza Restaurants: 437
Number of 4 to 5 Star Pizza Restaurants: 171