Santa Barbara's Low Pigeon Coffee Roasters keeps its black-and-white coffee shop on the minimalist side. This vibe allows the coffee to take center stage with a focus on the true flavor of its products.
General manager Jason Roque finds his customers prefer simplicity and quality in both the shop and its coffee. Roque is also finding that today's consumers are becoming savvier about their coffee preferences.
"For instance, when someone orders a macchiato, they now expect the traditional espresso and steamed milk, not a 24-ounce frozen caramel drink," he mentions. "Customers are starting to really appreciate attention to details like sourcing from good farms, proper roasting and assembling the drink correctly."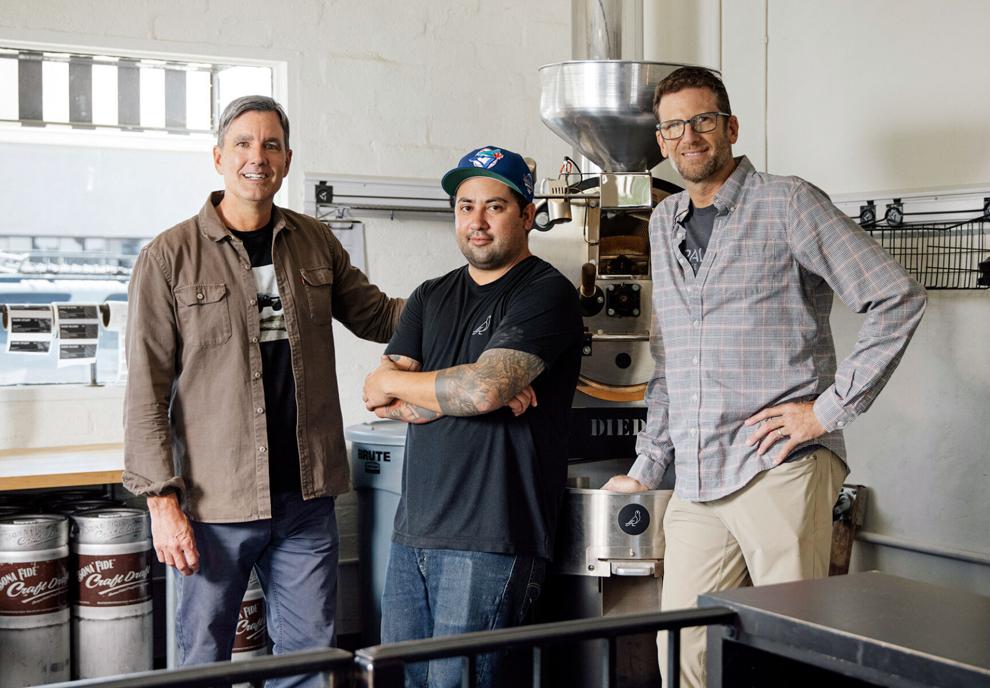 Another trend he's seeing often? Quick and easy.
"What makes Low Pigeon unique is that we stick to doing the classics and serving them in a fast and friendly manner," says Roque.
"We've cut out the frill and fluff that a lot of coffee shops try to do these days. What makes a good cup of coffee isn't dressing it up behind a façade. It's good espresso and that's what we focus on here at Low Pigeon — getting back to the essentials and doing them well."
Roque and Rachel Geveden, wholesale director for Low Pigeon, offer a few tips on how to recreate some of these classics at home — without the fuss.
---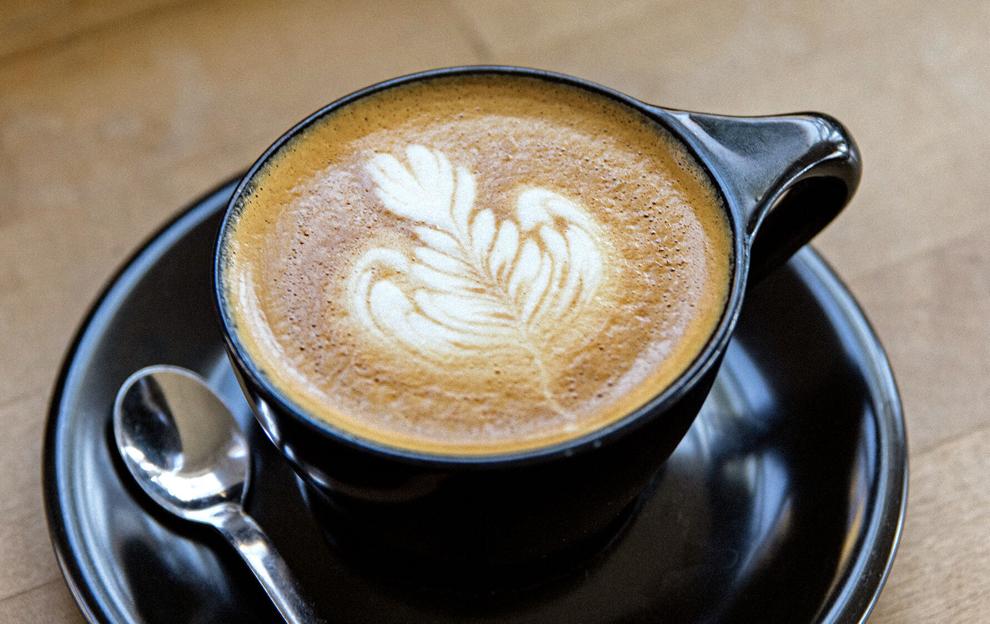 Cappuccino
Heavier on the foam than your traditional latte, a cappuccino features an even distribution of espresso, steamed milk and foamed milk.
To create perfectly foamed milk, Geveden recommends introducing air into the milk when you first start steaming, then keeping the steam wand submerged in the milk to create a whirlpool.
"This will help break down the bubbles on the top of the milk," she says. "When the temperature reaches about 130 degrees, you want to stop. It helps to tap the pitcher lightly on the table and swirl the milk around to smooth out any bubbles that are forming on top. The milk texture should be smooth and glossy." 
To make a cappuccino at home, prepare 2 shots of espresso and pour into a coffee mug. Steam 6 ounces of milk until light, frothy and 130°F; pour milk into espresso. Serve immediately.
---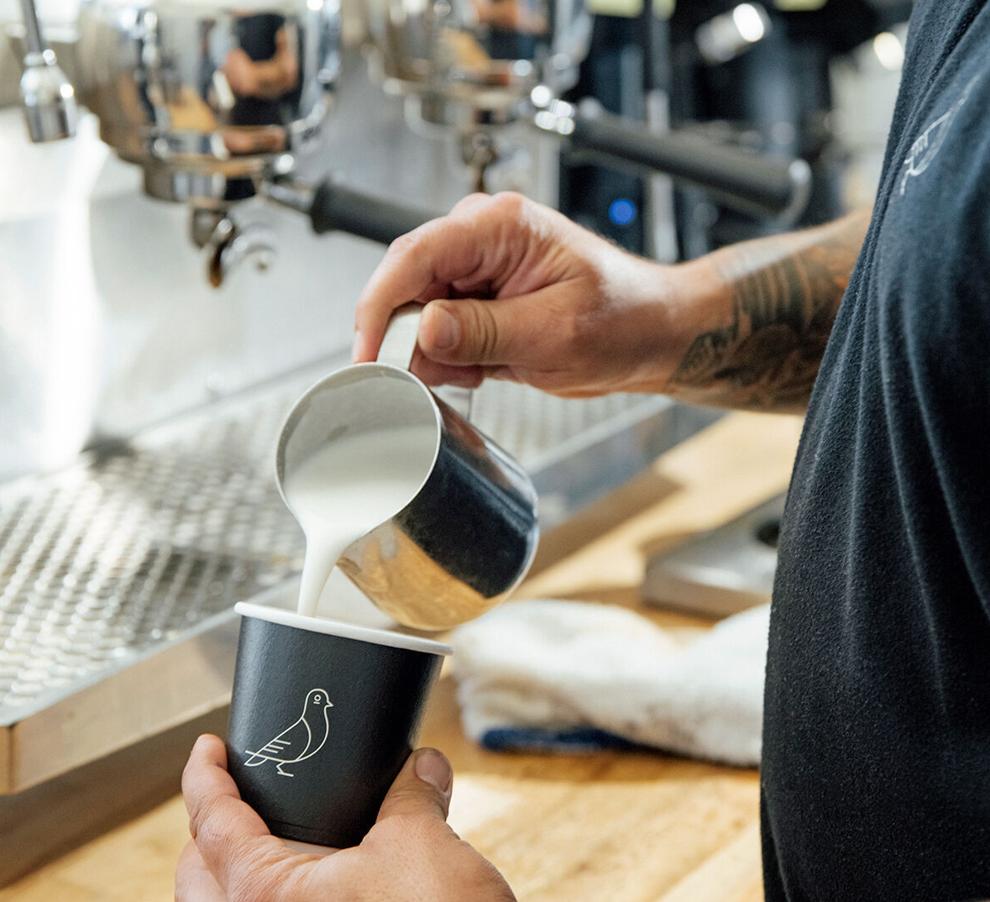 Macchiato
Similar to a cappuccino but without the foamy cap, a traditional macchiato is made with a few shots of espresso and a splash of steamed milk.
Brew 2 shots of espresso and pour into a coffee mug. Steam 4 ounces of milk to 120°F, maintaining a thin consistency; pour milk into espresso. Serve immediately.
---
---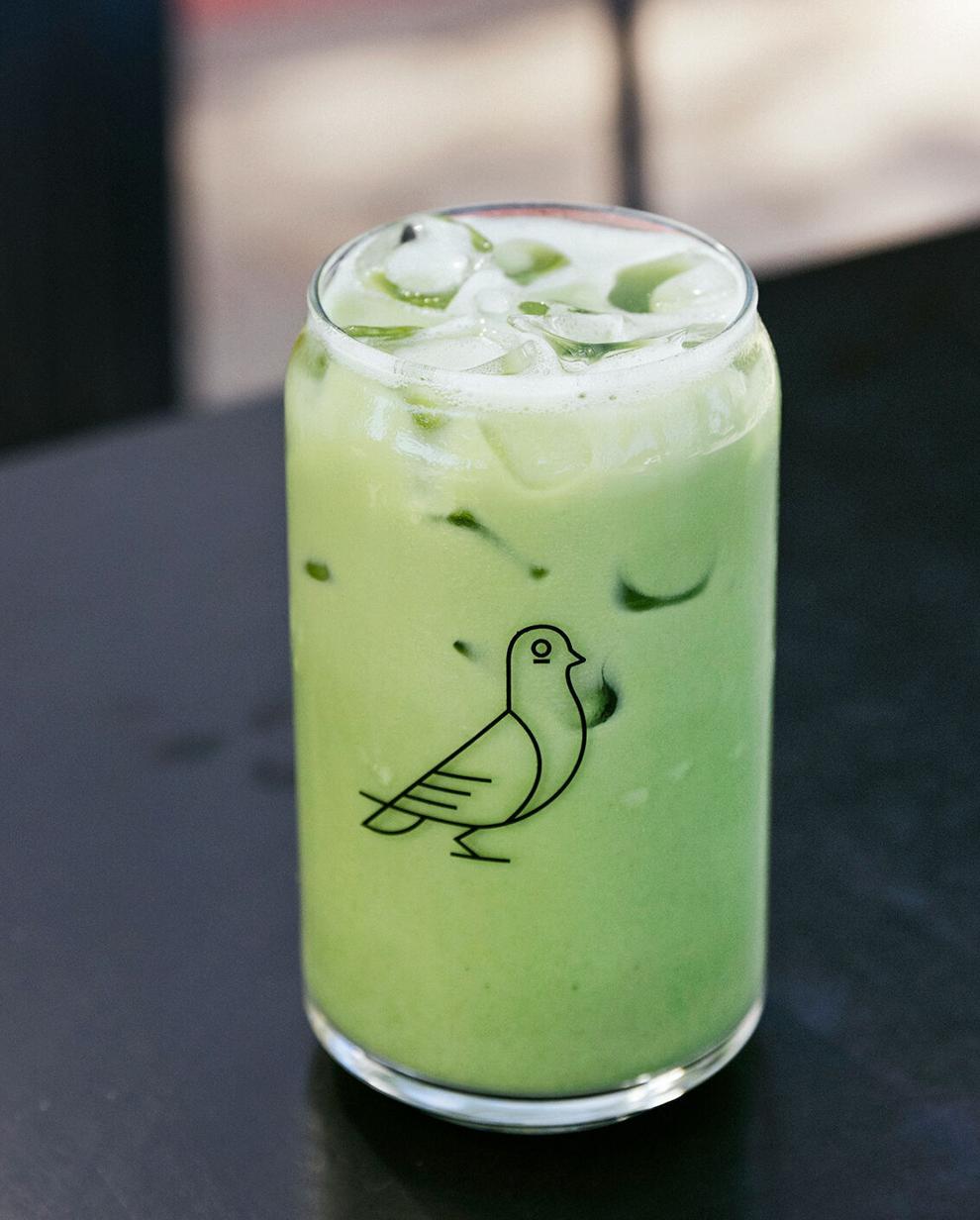 Iced Matcha Latte
Coffee not your cup of tea? Matcha is a form of green tea that still gives a caffeinated effect with an earthy aroma and none of coffee's bitterness. High in antioxidants, matcha's flavor in its purest form can taste intense, but iced or with a steamed cup of milk, matcha will brighten up your morning cup with its light, slightly sweet flavor.
To make an iced matcha latte, in a large glass, with fork, stir 1 tablespoon matcha powder into 2 ounces of room-temperature water until smooth. Pour 10 ounces of cold milk into matcha and stir until well blended. Fill glass with ice to serve.