The message from the Society of Automotive Analysts' virtual 2021 Automotive Outlook Conference reinforces what Greek philosopher Heraclitus said some 2,500 years ago: "There is nothing permanent except change."
COVID-19 has quickened the pace of change in an industry overwhelmed by the challenges of autonomous driving, shared mobility and driveline electrification — trends that are already upsetting traditional business models. Here's how current events are affecting the industry worldwide, according to analysts.
How auto industry is changing
Pandemic affected sales, but less than expected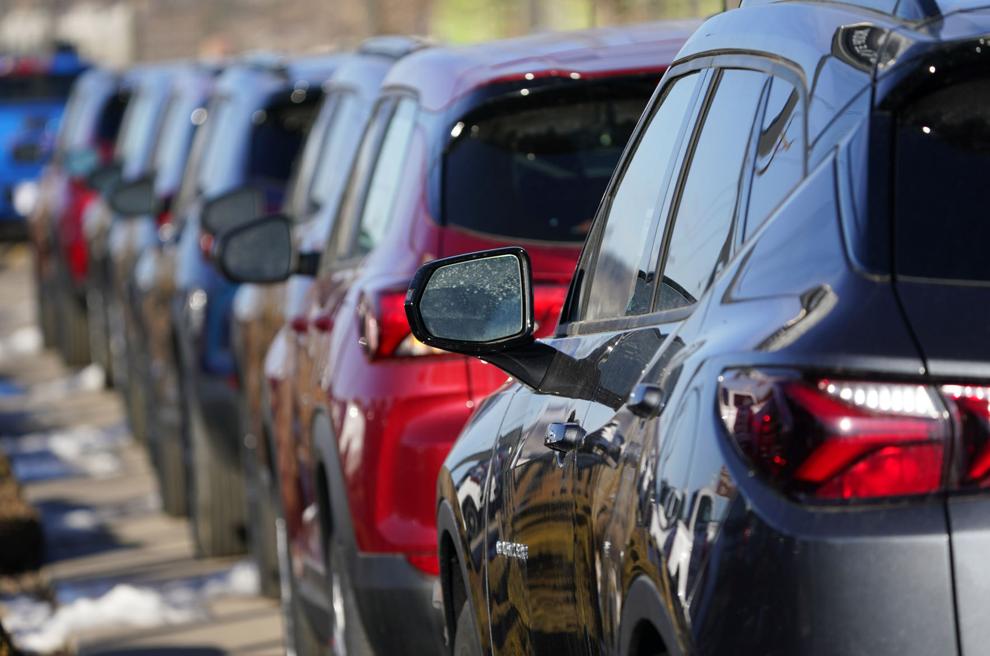 The coronavirus pandemic's impact on light vehicle sales was neither as deep nor as protracted as the Great Recession of 2009, although demand plunged 14% worldwide and 16% in the United States.
Sales are rising once again but aren't forecast to return to pre-pandemic levels. Nevertheless, the nascent recovery is being weakened by a shortage of semiconductors.
Sudden drop in earnings affected product introductions
More than 50% of companies believe there will be a delay in upcoming vehicle technology and new product launches as a result of COVID-19, with lower sales and lower profits causing automakers to delay new products up to a year or more in an effort to reign in unexpectedly smaller research and development budgets.
After killing sales, COVID stoked them
With the pandemic running rampant, consumers embraced the perceived safety of the suburbs and private transportation. New vehicle demand quickly outstripped production, which was constrained as COVID spread. New vehicle inventories remain abnormally low, and remain below historic norms. But in the short term, production will outstrip demand as manufacturers restock dealer lots, improving automakers' balance sheets for 2021 after a rocky 2020.
Cars are about to change dramatically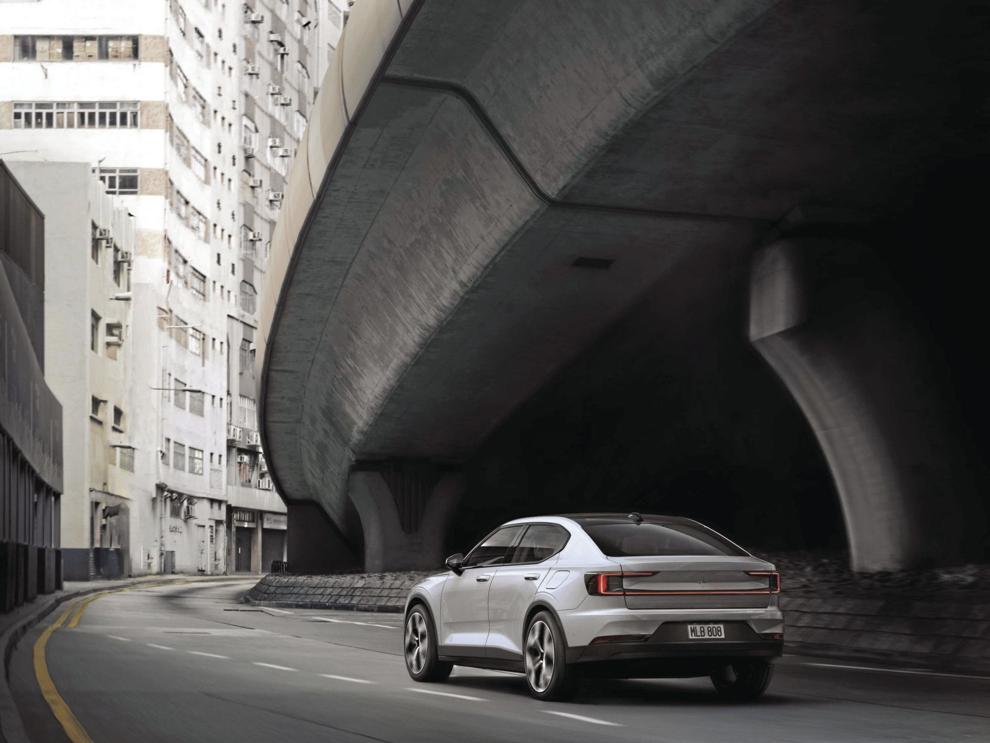 Vehicles will increasingly use electric motors, a change driven by governmental response to accelerating climate change.
Analysts expect electrified vehicle demand will increase in America as it has in Western Europe, where battery electric vehicle sales rose 86% last year in a market that was down 26% overall.
A lack of choice in battery electric vehicles is currently holding back sales in the United States, not price, analysts say, which should change over the next two to three years as battery costs decline.
New entrants will be battling for your bucks
Tesla has established a template that other new EV startups are following, intensifying the competitive landscape in North America by 2027, with as many as 21 manufacturers producing vehicles here.
Many will not have large volumes, at least not initially. Among those American companies with dreams of Tesla-like success are Bollinger Motors, Byton Technology, Faraday Future, Fisker, Lucid Motors, Rivian, SF Motors, in addition to foreign EV manufacturers like BYD, Nio and Polestar.
Autonomous vehicles are changing business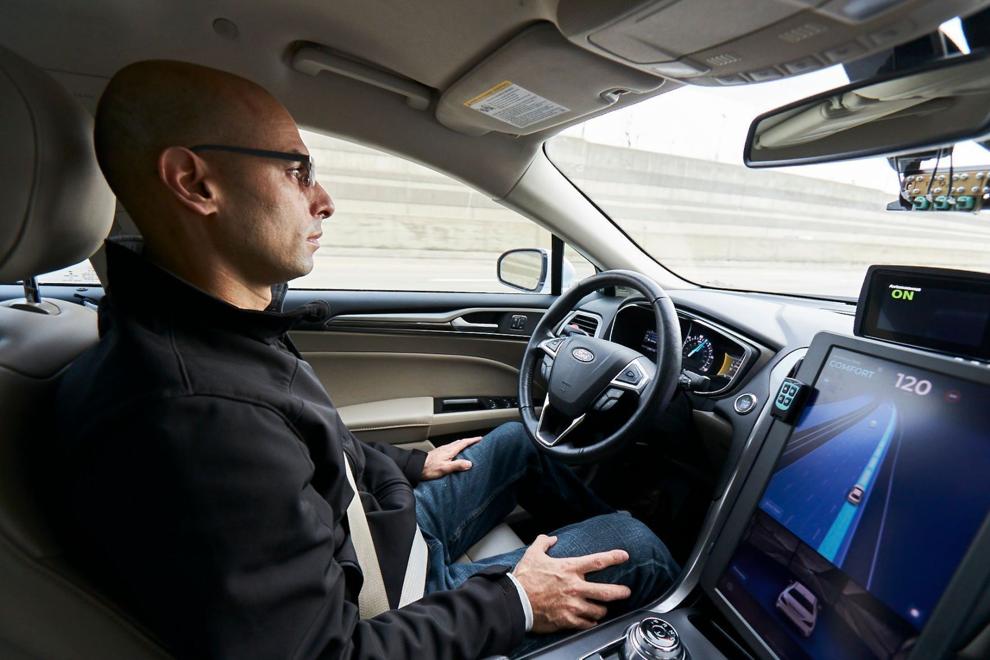 All of these changes will transform automakers from product producers to service providers.
Ford announced that Spin, its micromobility subsidiary, will launch remotely operated e-scooters to cities in North America and Europe in 2021, with technology that will allow riders to hail one from several blocks away.
Honda announced that it will import autonomous vehicles developed by General Motors for their new mobility service in Japan.
Meanwhile, GM announced that it has entered a long-term relationship with Microsoft to accelerate the commercialization of self-driving vehicles.
Further out, the consumer changes wrought by COVID will fuel the rise of autonomous vehicles, which analysts expect will grab market share from mass transit and short haul airlines.
Given that these vehicles will work 12 hours a day, seven days a week, accruing as much as 150,000 miles annually, it should increase vehicle demand.
It seems the future is coming on fast.
Best vehicles of 2021
These cars, trucks and SUVs rank at the top of their class for 2021.
Best vehicles of 2021
Top-rated sedan: 2021 Kia K5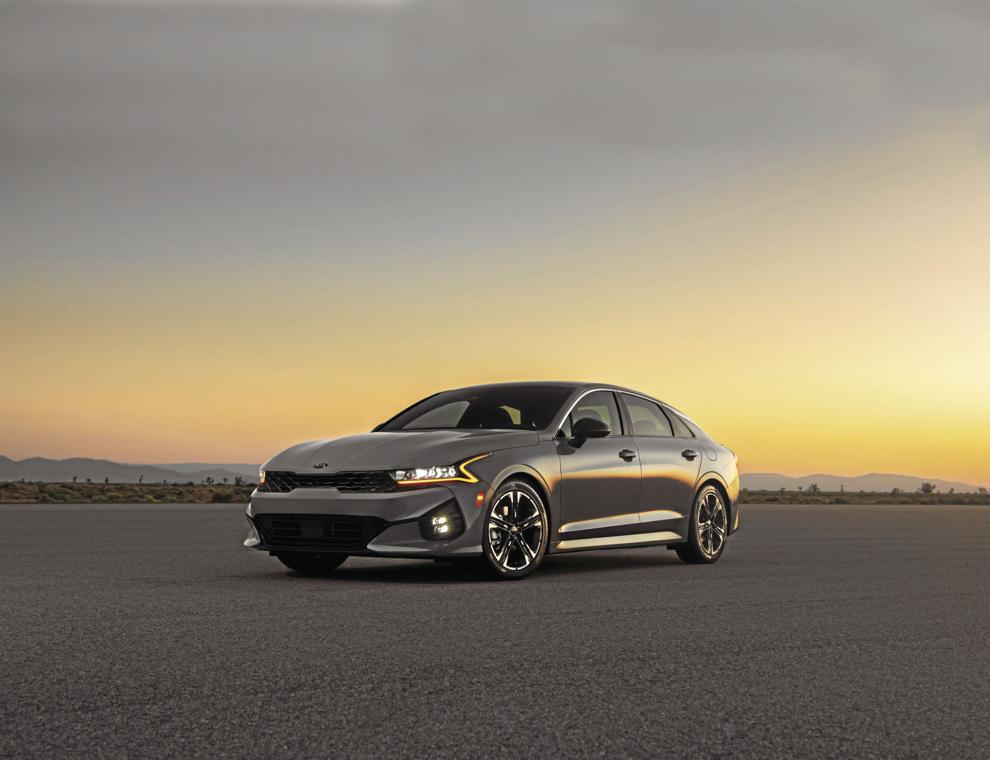 What Edmunds' experts say: "The all-new Kia K5 has the style and substance to set it apart from other midsize family sedans. It's impressively easy to drive and comfortable on longer trips thanks to a smooth ride and an exceptionally quiet cabin. Wireless connectivity for Apple CarPlay and Android Auto smartphone integration is standard, and that's just the beginning of a rich feature list that somehow manages to undercut the competition on price at every level."
Counterpoint: The K5's sloping roofline can make it hard to get in and out for taller rear passengers.
Top-rated truck: 2021 Ford F-150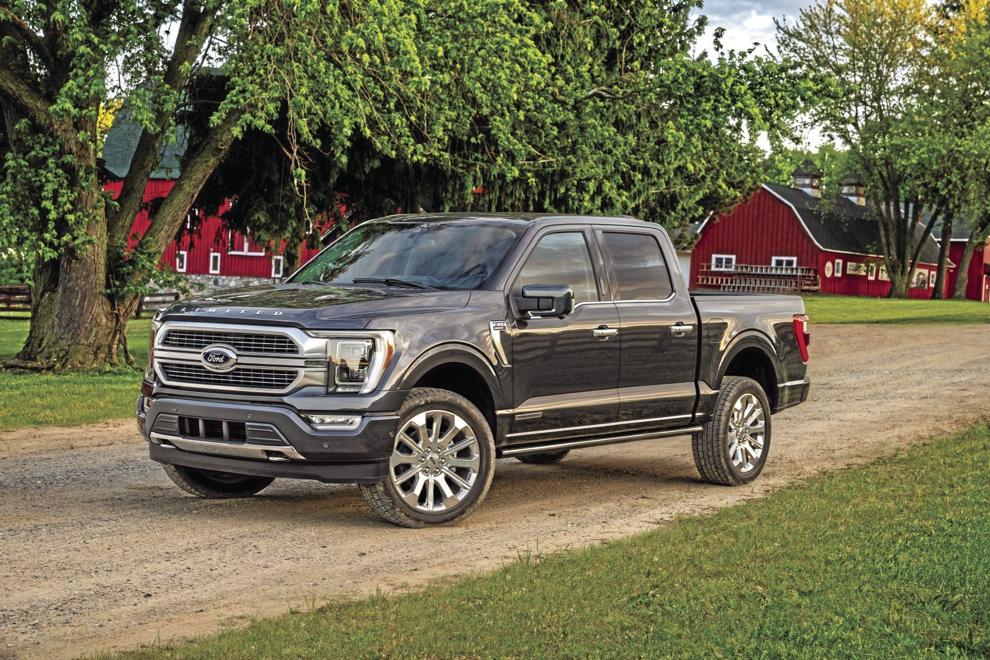 What Edmunds' experts say: "The Edmunds Top Rated Truck must balance capability, comfort, technology, innovative features and value. The Ford F-150 was already one of the best pickup trucks on the market; its significant list of additions and improvements for 2021 could cement its standing for years to come. Thanks to a raft of new features and high-end tech advancements the F-150 unseats the Ram 1500 as Edmunds' top truck for 2021."
Counterpoint: If you're looking for a premium feel, the F-150's cabin might not seem as luxurious as the Ram's.
Top-rated SUV: 2021 Kia Telluride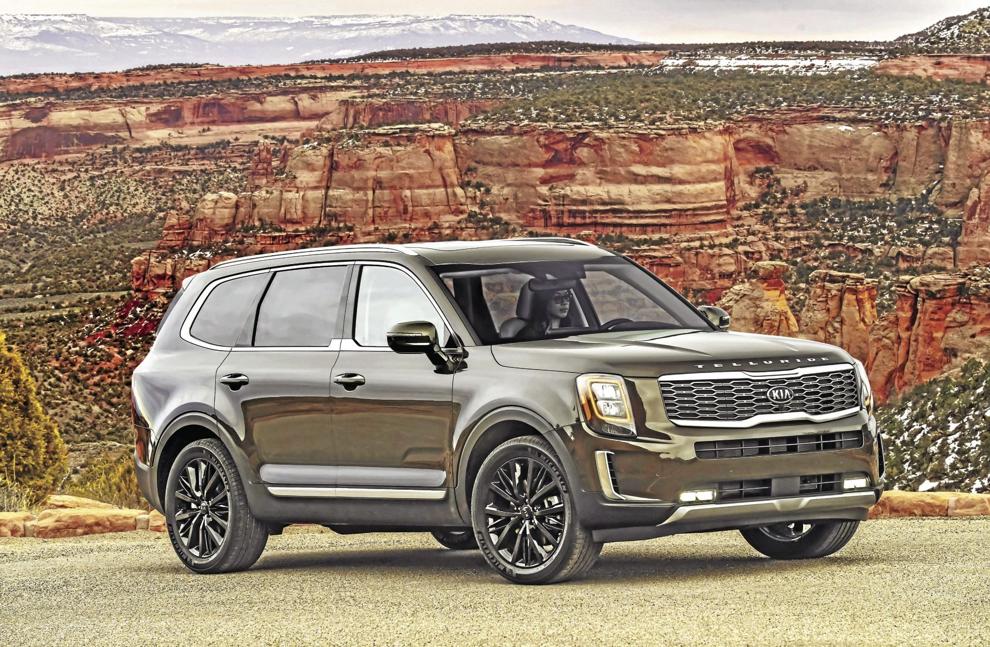 What Edmunds' experts say: "It seems like Kia went for a 'baby Land Rover' look and nailed it. Inside and out, the three-row midsize Telluride has a more premium look and feel than the competition. It also boasts an impressively smooth ride, a third-row seat roomy enough for adults, and plenty of features for the money. It was Edmunds Top Rated SUV last year, and it's back in the winner's circle for 2021."
Counterpoint: There are fewer storage bins and cubbies than you'll find in some rival SUVs.
Top-rated luxury EV: 2021 Ford Mustang Mach-E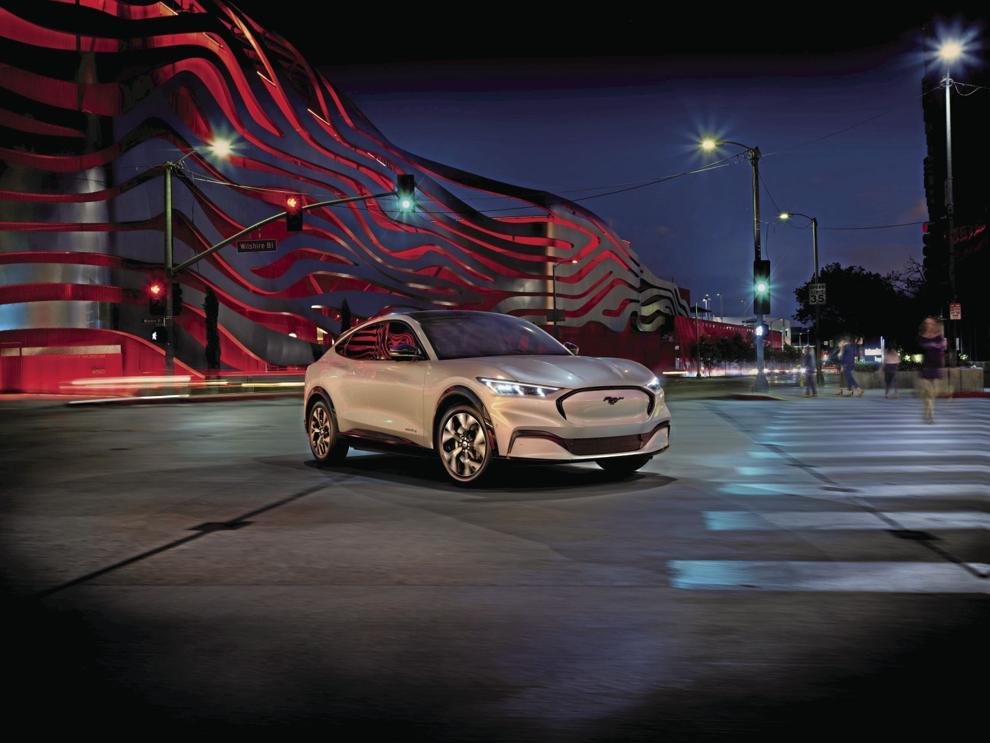 What Edmunds' experts say: "In some cases, a non-luxury brand enters luxury territory with an EV offering, and so it is with the all-new Ford Mustang Mach-E. An electric SUV with Mustang-influenced styling, the Mach-E stands out with its premium cabin and easy-to-use controls. It lives up to its Mustang namesake, too, with approximately 300 miles or so between charges, depending on configuration, plus a projected 0-60 mph time of less than 4 seconds in the upcoming GT version."
Counterpoint: The Mach-E's front seats can be somewhat uncomfortable for taller drivers.
Top-rated luxury sedan: 2021 Mercedes-Benz E-CLASS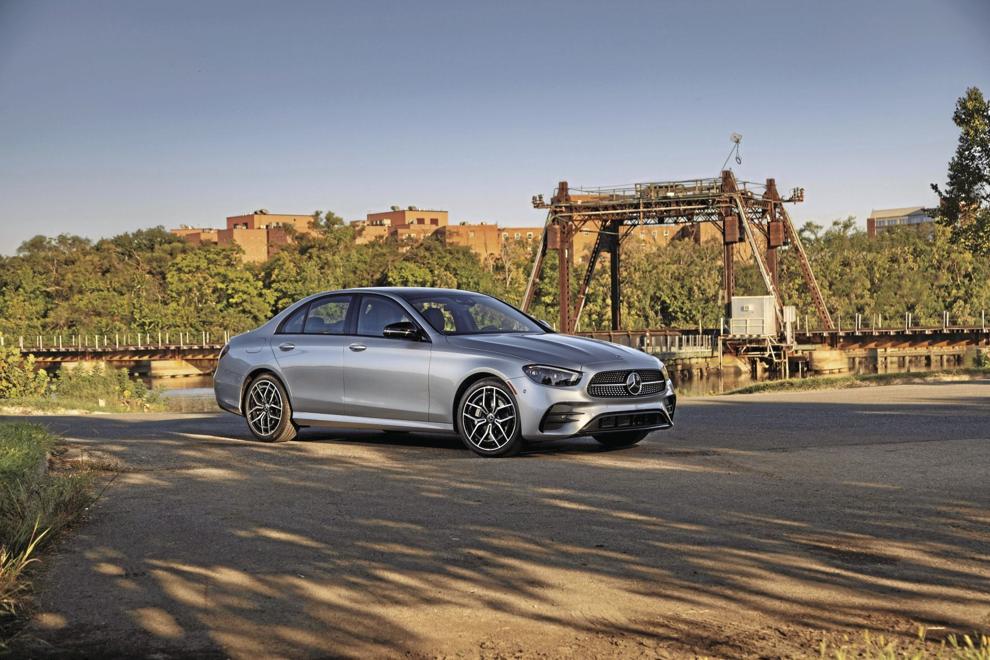 What Edmunds' experts say: "A true luxury experience is the main focus of this award, but value is also taken strongly into account. The Mercedes-Benz E-Class delivers on both fronts, with a refresh for 2021 helping it move into the No. 1 spot for this category. A particular highlight is the car's new infotainment system that allows you to operate most of the car's systems with voice commands. A smooth ride, top-notch construction and excellent advanced driver safety aids."
Counterpoint: The E-Class sedan's trunk capacity is small by segment standards, although the available E-Class wagon solves that problem.