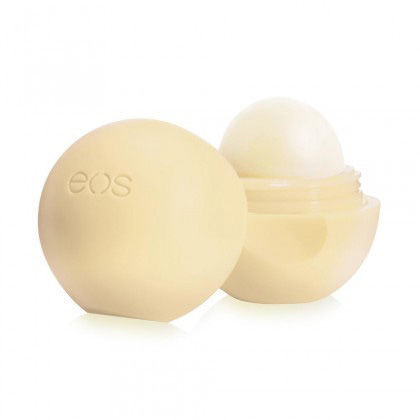 We're not going to act like we don't get to test and obsess over new, innovative and super-glamorous beauty products on a daily basis — we do, and we still pinch ourselves regularly because of it. That being said, as much as we may drool over a glittering face mask, a patent lip color or a scientifically advanced face serum, it doesn't necessarily mean all the above will make it into our cozy daily routines. In fact, far from it. (FYI: This job also makes you the pickiest consumer.) Yes, we love to experiment, play and keep those ultra-special products in our arsenal for special occasions and indulgences, but some of our most beloved beauty products are actually the antithesis of glamorous, and some would even call them "boring."
Yet, these budget-friendly staples are the bread and butter of our routines, and without them, we'd feel pretty lost. (True story: I may or may not have cried when I thought I lost my beloved wide-tooth comb after a vacation.) Curious to know which "boring" beauty products get us through the day (and night) unscathed and deserve way more credit than we typically give them? Keep reading for 19 of the most basic beauty products we swear we'll use until death do us part.
"My lips are perpetually chapped, and I need a hardworking lip balm to keep them in check. Though EOS is best known for its popular egg-shaped balms, it's this classic stick formulation that has me hooked. I find that a lot of other lip balms remedy dryness in the moment but don't last long enough to keep chapped lips at bay. This all-natural balm boasts a blend of shea butter and jojoba oil that actually softens dry lips and offers deeper hydration that lasts for hours. It's the first thing I apply after washing my face in the morning and the last thing I apply before heading to bed." — Dacy Knight, weekend editor
"I don't feel like myself without eyeliner on, and though I've perfected my technique, there are still times when I need some help making the wing just right. My favorite way to clean up any edges is to dip a Q-tip in micellar water. I especially love these ones because the tips taper to a point and allow you to get really precise with exactly how much makeup you want to remove and where. They're 'boring', yes, but my eyeliner game would be much sadder without them." — Faith Xue, editorial director
"Growing up, my severe eczema-prone skin needed a savior. Aside from my prescription cream, my doctor recommended that I try Aquaphor to soothe my dry, inflamed skin. The moment I massaged this thick, hydrating ointment on to my skin, I was hooked. It instantly calms my irritated problem spots and erases any signs of dryness. What I love about it the most is that it acts as a protective barrier for the skin's natural moisture. It's not fancy and doesn't cost a million bucks, but it most definitely gets the job done. So you know it's real: I have a full-size version in my bag, a travel-size version in my purse, and a lip treatment too." — Maya Allen, assistant editor
"After the hundredth model told me she loves Bioderma, I figured it was time I gave it a try. I had tried other micellar waters — what could make this one so special? A lot. First of all, I really don't understand how this magical water is able to remove all my eye makeup in one swipe. Even on nights when I've come home after one too many tequila sodas, I can trust that a quick swipe of Bioderma will help me wake up with bright, clear eyes instead of crusted-over mascara (ew). I've also swapped my cleanser with it in the morning — I love how hydrating it feels and I've found that soaking a cotton pad in it and wiping it across my face leaves my skin feeling clean without washing. It's really such an easy-to-use product and is completely deserving of its cult status. Thanks, models!" — Faith
"I have the most high-end, luxurious bodywashes that have been sitting in my shower bin forever because I just can't give up this $5 gem from Target. I grew up using Olay Body Wash and was ecstatic when the brand released this shea butter line. Everywhere I travel to, this goes with me. It suds up just enough and feels like I'm giving my skin a warm, inviting hug when I use it. On the mornings when I'm low on time and have to skip lotion, my skin doesn't feel as dry because its shea butter–infused formula is so hydrating." — Maya
"I have had this one bottomless tube of CeraVe healing ointment by my bed for like two years, and even though I use it every day for all sorts of things, I don't think it will ever run out. And thank goodness for that. Dry lips, eczema, flaky skin, messed-up cuticles, cuts, tattoos... this stuff works on all of it." — Amanda Montell, features editor
"My skin is very acne-prone, and I've tried every spot treatment you can imagine. Nothing keeps my acne in check like Differin. My acne dramatically decreases in size and redness when I apply it the night before." — Audrey Noble, associate editor
"I honestly don't know when I got a hold of these clips (it was long before becoming a beauty editor), but I use them every day. The 'shark' shape and teeth hold my entire head of hair up (I just wrap it all up in a bun then clip the ends) so I can wash my face and do my makeup without getting a crease from a hair tie. It's also great for sectioning off my hair when I curl it sans any sort of tugging or snagging." — Lindsey Metrus, managing editor
"I am ridiculously prone to chapped lips, and while I've tried many fancy masks and treatments, in the end, I always end up reaching for my tube of Burt's Bees. It's cheap and it gets the job done, so it's a keeper." — Victoria Hoff, wellness editor
"I have been a self-professed self-tanning addict for years now and pretty much pride myself on having vetted virtually every brand, tube, mousse, lotion, and spray known to humankind. And this, my friends, is the Tesla of all tanning mitts. Not only is application far smoother (like butter) than any other product I've tried, but the mitt itself is so unbelievably soft that you almost forget you're doing something as mundane as covering yourself in bronze mousse. Somehow, this machine-washable mitt with a protective membrane (no stained hands!) makes the process feel luxurious." — Erin Jahns, assistant editor
"I know it might sound weird that something as simple as a wide-tooth comb is perhaps the most important part of my beauty routine. But truth be told: It is. After an overload of hair trauma over the years, I've become 100 percent committed to ensuring, to the best of my ability at least, that virtually every strand stays on my head, apart from natural fallout. And while I've tried the Tangle Teezer and the Wet Brush, using this Conair comb to detangle my wet hair is the only thing to never result in any breakage. In fact, every time I go to a salon to get my hair cut or colored, I'm half tempted to bring it with me." — Erin
"I've been using this lotion since my freshman year of college and have yet to find something I like more. It's super moisturizing without leaving behind a greasy residue. Even living in L.A., my skin gets super dry in the winter, and this is one of the few body moisturizers I've tried that gives me lasting results. I lather up right after showering, and it keeps my skin hydrated all day. I also love its subtle cocoa butter scent and never tire of it." — Dacy
"As someone who has done her own nails since kindergarten, I've tried my fair share of topcoats over the years. And this one by Essie has blown away the competition in every regard. It drys fast, boasts an impeccably glossy finish, and keeps my manicure looking brand-new for weeks on end." — Erin
"Normally I would have trouble quantifying more than five or 10 dollars on facial cleansing cloths. However, considering they're my go-to for removing makeup and ensuring I have a clean, fresh canvas pre-nighttime cleanse, I've found myself more than able. And no matter how many different brands and formulas I try, I always find myself coming back to these magical ones by Ole Henriksen. (I've had a love affair with them since college.) In addition to smelling nice, they never irritate, dehydrate, or break out my acne-prone sensitive skin, and they effortlessly take off my face and eye makeup with minimal rubbing or tugging. Plus, I'm convinced they've actually improved my skin, and I notice a difference when I've gone through spells of not using them — I blame it on the multivitamin blend of B5, C and E plus noncomedogenic oils from moringa and borage seed." — Erin
"I've had issues for years with my hair remaining super prone to breakage — no matter what I did. The only thing that's ever truly made a difference is my Tangle Teezer. It's budget-friendly and less romantic-looking than my Mason Pearson, but on wet, curly hair, it's a godsend. I use it right out of the shower because it's so gentle and eliminates tangles without ripping any of your hair out. It's a hero product for sure." — Hallie Gould, senior editor
"I probably talk about this lip balm every day to everyone who will listen (and for the record, those who heed my recommendation always thank me later). I'll put it this way. My lips don't like lip balm, and if it weren't for this one, which I discovered years ago while waiting to check out at Sephora, I probably would forgo the step completely. Why? Because every single lip balm I try seems to do the exact opposite of what it should. Minutes and hours post-application, my lips feel hot, tight, and flaky — parched. However, not so with this one. I keep one in every bag, in my bathroom, and by my bed, and it's truly the only thing that keeps my pout healthy and happy. And while I realize the strawberry flavor might not be for everyone (the '90s Lipsmackers hoarder in me loves it), this specific formula is the only tin from the brand that seems to work its magic. In fact, I actually don't love the brand's signature rosebud iteration, which many people find interesting." — Erin
"Confession: I'm a ponytail girl through and through, and quite honestly I don't think a day goes by when I don't have my hair up at some point or another. That being said, since my hair is highlighted, prone to breakage, and on the thinner side of the spectrum, I have to choose my hair tie vehicle of choice carefully. I've relied on these skinny ouchless ones from Goody for years now, and I like the neutral variation in colors so that the tie can virtually disappear into my hair when I want it to. They never leave behind a dreaded crease or bend, and they're the perfect strength and width for my thinner strands. No matter what kind of newfangled hair tie I try, I always come back to these." — Erin
"Renee's toning cloths are one of the products I get most excited to restock, even though they're literally just pads you use to apply toner/rosewater/micellar water/etc. They are so superior to cotton pads that it's crazy. They make sure all the product actually makes it to your skin instead of getting absorbed in the pad — plus, they don't leave little fibers all over your face like little cotton rounds do. I'll literally never use anything else to apply toner ever again." — Amanda
"I've owned this $3 Ulta brand cosmetic pencil sharpener for ages now, and it's definitely seen some wear and tear and could use a good cleaning, but it's one of those products I'd feel completely lost without if I didn't pack it with me. I wear eyeliner every day, and if I didn't have a sharpener handy, I'd poke my eyeball with shards of wood (been there, done that — not fun). Considering how long I've had it and how often I use it, it's a miracle the blade is still as sharp as the day I first bought it." — Lindsey
Get the latest celebrity beauty news, runway trends, health and fitness tips, as well as product suggestions from the experts at Byrdie.com.
Clique Media Inc. All rights reserved. Distributed by Tribune Content Agency, LLC.