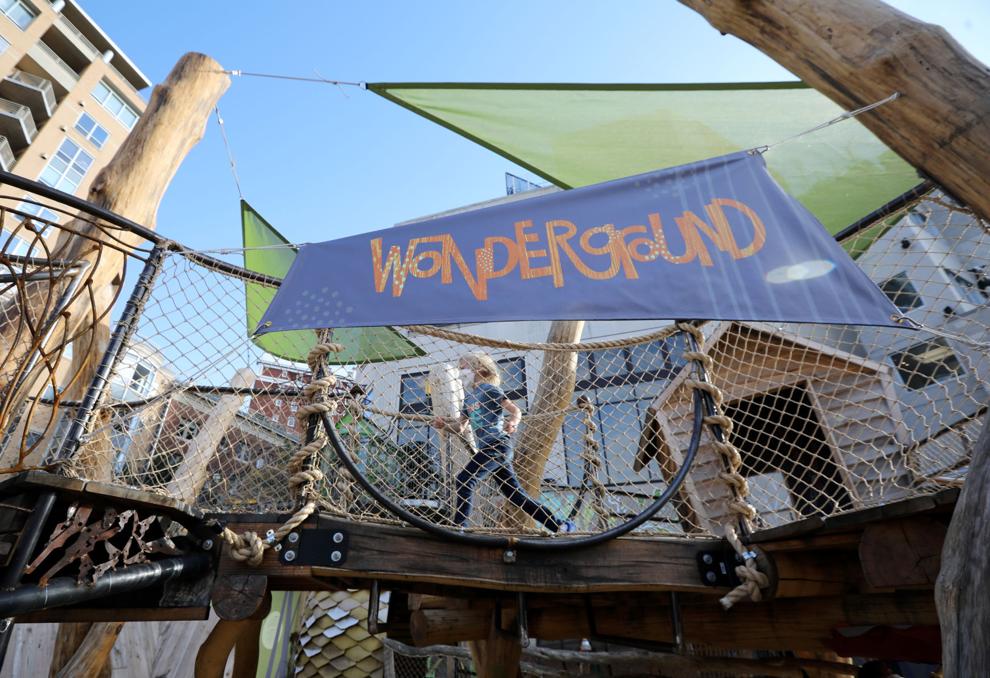 When we listed 50 upcoming summer concert series and festivals in last week's Wisconsin State Journal, we figured we had covered most of the area's offerings for 2023.
But readers told us about even more of these special events on the way.
Madison can't stop producing wonderful opportunities to hear live music, and that's especially true in summer. So here are some more for your calendar. We've added these to the online version of last week's concert list, available at go.madison.com/summermusic. And we'll continue to remind you about upcoming arts events each weekend in our "Madison in a Minute" column, published Fridays at madison.com and in the State Journal.
Downtown Music Pop-ups
What: Dozens of opportunities to hear free, live music performed in Downtown Madison, presented by Madison's Central Business Improvement District and others.
Hmong Day Downtown: 5:30-6:30 p.m. Tuesday at The Forum at the top of State Street.
YOUR Lunchtime LIVE: Live music on the South Hamilton corner of Capitol Square, noon to 1 p.m. each Tuesday from June through August.
Live and Local: Live music June through August at Lisa Link Peace Park, 452 State St., 5 to 7 p.m. each Thursday.
Electric Sundays in the Park: Live music at Lisa Link Peace Park, 3 to 7 p.m. June 4, July 2 and Aug. 6.
Madison Night Markets: Vendors and live music Downtown from 5 to 9 p.m. June 8, Aug. 10, Sept. 14 and Oct. 19.
Artists Collective Presents Hip Hop Day of Stars 2: 12:30 to 2:30 p.m. June 18, Lisa Link Peace Park.
Friday Evening Classical Guitars: Live music from Madison Classical Guitar Society, 7 to 9 p.m. June 23, July 14, Aug. 11 and 25 at Lisa Link Peace Park.
Final Friday Fun: Children's activities at the top of State Street, 11 a.m. to 1 p.m. June 30, July 28 and Aug. 25.
Live from the Wonderground
What: Madison Children's Museum launches a new, all-ages concert series on its outdoor Wonderground playground; children welcome but not required.
When: 5 to 8 p.m. — June 2, the Periodicals plus Eric De Los Santos, marimba; July 7, Loving Cup Lounge Edition plus DB Pederson; Aug. 4, Hirt Alpert; Sept. 1, Samba Novistas, with Deliberate Vibrations a capella ensemble.
Where: Madison Children's Museum, 100 N. Hamilton St.
Admission: Pay what you can; no registration needed. Cash bar and light snacks available for purchase.
Winnequah Park, Monona
What: Free concerts in the park on Tuesday evenings, drawing intergenerational audiences and sponsored by local businesses and the Friends of the Monona Senior Center.
When: 6:30 to 8 p.m. — July 18, Rebulu Group; July 25, Frank Busch and the Names; Aug. 1, Carl Davick and Friends; Aug. 8, Lesley Goff.
Where: Winnequah Park, 5301 Healy Lane, Monona.
Admission: Free. Food and beer available for purchase.
Opera in the Park
What: A night of opera under the stars, produced by Madison Opera and featuring the Madison Opera Chorus and Madison Symphony Orchestra with music by Bernstein, Bologne, Gluck, Handel, Leoncavallo, Liverman, Mozart, Offenbach, Puccini, Rodgers, Sondheim and Verdi.
When: 8 p.m. July 22 (rain date 8 p.m. July 23).
Where: Garner Park, 333 S. Rosa Road.
Olbrich Gardens
When: 7 to 8:30 p.m. Tuesdays. June 27, Greater Mount Sinai Judah Singers; July 11, Third Coast Bluegrass; July 18, Kainalu; July 25, Madison Mystery Tour; Aug. 1, Latin Pride Orquesta; Aug. 8, Fresco Opera; Aug. 15, Invisible Cartoons; Aug. 22 (for Olbrich members only), Grupo Candela.
Where: Olbrich Botanical Gardens, 3330 Atwood Ave.
Admission: Free; $5 suggested donation. Bring lawns chairs or blankets. Carry-in picnics and beverages allowed.