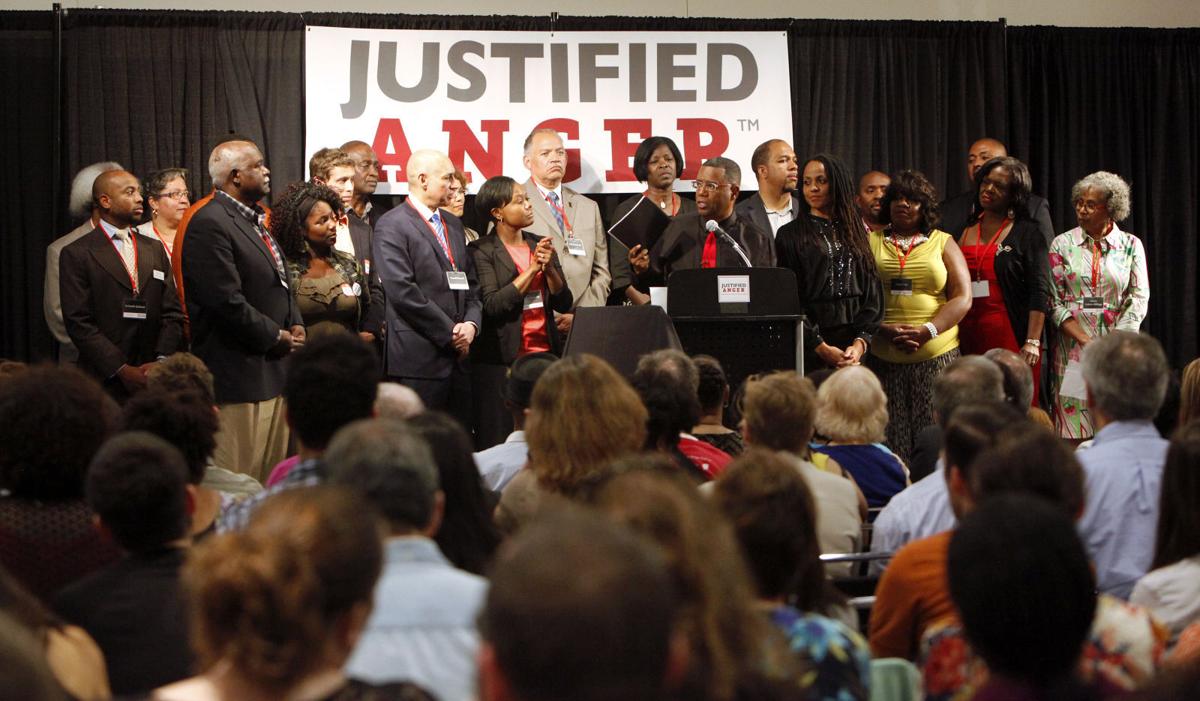 In liberal Madison, when it comes to race relations we might have our hearts in the right place. But are we equipped to change anything?
Maybe not, said local activist and pastor Alex Gee.
"If your intentions are good but you knowledge is skewed, what you think would be helpful could be harmful," said Gee, whose Justified Anger Coalition has been working on ways to attack the city's glaring racial disparities. "I think that when people feel they have a handle on the issues today and don't understand the history that created the issues, they're really not in a position to help."
So Gee's group, in conjunction with Groundwork, a group founded in 2004 by white anti-racism activists, is offering an African-American history course to back up those good intentions with knowledge.
"We're hoping that these folks become allies who will find small individual ways to chip away at structural disparity," said Gee.
The course will feature Steve Kantrowitz, a University of Wisconsin-Madison history professor who focuses on race and politics; Percy Brown Jr., vice president of the Madison Civil Rights Commission and director of equity and student achievement in the Middleton-Cross Plains Area School District; and several local activists for racial justice.
Gee said there's room for 150 people in the course, which runs from 7 p.m. to 9 p.m. for eight consecutive Tuesdays in February and March. As of Thursday about 75 had signed up. But he's extended the Jan. 29 deadline to Feb. 3 as organizers get the word out. An online application form is on the Nehemiah Center for Urban Leadership Development website. The cost is $20, which covers the cost of course materials. 
Gee stresses that this isn't a forum for propaganda or to instill a sense of "white guilt." It's a course designed to teach non-blacks the historical context behind the racial disparities that exist today.
Kantrowitz, who will be involved in four of the eight sessions, said he hopes the classes will put race relations into context.
"The vision is that if people had a fuller understanding of African-American history and the ways that it has shaped American history that they might be able to think more clearly and more deeply about the ways that race shapes our present world," he said.
He said he feels that his students, who are mostly white, are more likely to connect the past with the present and "are less inclined to make broad categorical judgments about how things are, or how people are."
"That to me is the power of history," he said.
Gee said he sees the course as a starting point. He wants to eventually offer similar courses twice a year, and another designed for African-American students in the near future.
He said he hopes develop a pool of "allies" from the graduates who can take part in events or serve as teaching assistants in the future.
But mostly he hopes to develop a dialogue from the ground up that is informed and constructive, "whether it's talking to their own children, asking questions in the workplace or just helping to ready the next generation to have a conversation about how we won't repeat history."
To some degree, Gee said the idea for the course sprang from his own university experience. A young economics student at UW-Madison, by chance he signed up for a class taught by Nellie McKay, a pioneering professor in the field of black literature, particularly black women's literature. The class inspired Gee to pursue a major in African-American history.
"I watched what happened to the white students in my class," Gee said. "As they began to understand history differently, it eroded their assumptions about black history and inferiority."
Gee said he's looking for participants from all walks of life: educators, health professionals, social service workers, people in the faith community, school volunteers and stay-at-home moms.
All too often, Gee said, black history is either neglected or taught from a narrow perspective, as if the African-American experience is somehow separate from the white one that prevails in history classes throughout the U.S. In fact, he said, from slavery to Jim Crow to separate-but-equal to the current racial injustices perpetrated on African-Americans, the history of blacks in America is the history of America itself.
And that's one of the key points he's hoping the class will convey: that black and white history is not separate, but shared.
"If we have space where our histories are intertwined, it might help us to rethink our future," he said.
Share your opinion on this topic by sending a letter to the editor to tctvoice@madison.com. Include your full name, hometown and phone number. Your name and town will be published. The phone number is for verification purposes only. Please keep your letter to 250 words or less.
Be the first to know
Get local news delivered to your inbox!