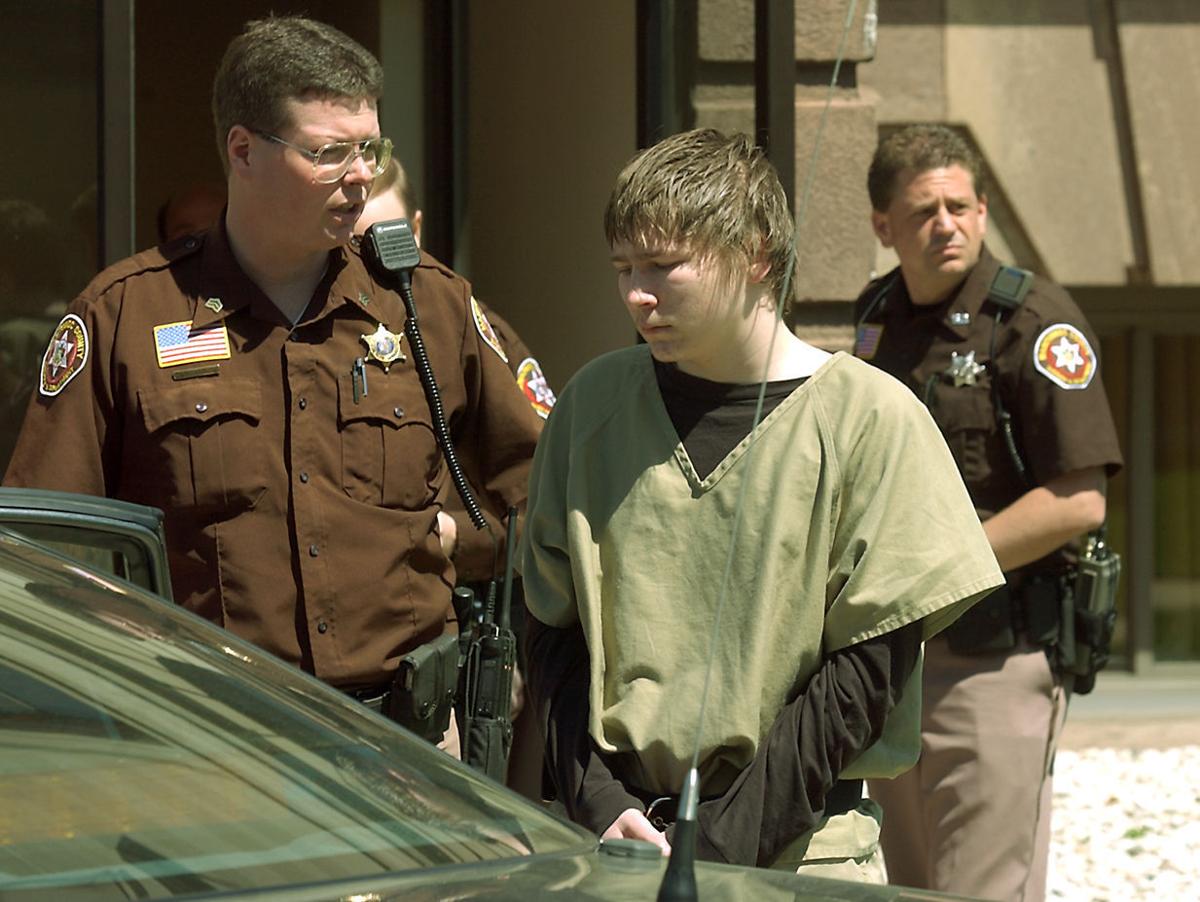 MANITOWOC -- A 16-year-old boy, who investigators say confessed to raping and killing a woman with his uncle, will decide whether he wants his case to go to trial after a judge Friday ruled prosecutors can use his statements as evidence, his attorney said.
Manitowoc County Circuit Court Judge Jerome Fox ruled investigators properly questioned Brendan Dassey in a three-hour videotaped interview March 1. Dassey's attorney, Len Kachinsky, had argued investigators coerced the teen, described by his mother as a slow learner, into making involuntary statements.
Dassey and his uncle, Steven Avery, are charged with killing 25-year-old photographer Teresa Halbach on Halloween in Avery's trailer home about 25 miles south of Green Bay.
Avery, 43, gained notoriety when he was freed from prison in 2003 after serving 18 years on a rape conviction before DNA evidence exonerated him. He has repeatedly denied involvement in the Halbach case.
Fox said he reviewed video, audio and transcripts of Dassey's statements, which he sealed to prevent publicity that could taint a jury pool.
"The statements made by Brendan Dassey to investigators ... were the product of Brendan Dassey's free and unconstrained will reflecting deliberateness of choice," he said.
Kachinsky said he and Dassey would look at all their options, including making a deal with prosecutors.
"This is an extremely important decision that a 16-year-old is going to have to make," he said. "I can give him advice, but ultimately it's his decision."
Kachinsky said the only way prosecutors could use Dassey's statements at Avery's trial is if Dassey is available for cross-examination. He said he would talk to his client about that possibility.
After the hearing, Halbach's brother, Mike, called the ruling a "big victory."
"We know that one individual involved probably will be put in jail now, at least that's my belief," Halbach said.
Dassey's attorney had filed a motion asking the judge to amend the teen's $250,000 cash bail to allow family property to be posted. Special prosecutor Ken Kratz asked the judge to postpone a decision because he received new forensic evidence two days ago that he needed to consider.
The judge agreed and set another hearing for May 26. The judge also agreed to Kratz's request to seal the new evidence. Kratz told the judge he would likely ask for increased bail for Dassey because of the new evidence.
Kachinsky said the new evidence wasn't a "smoking gun," though some of it supported Dassey's statements. Kachinsky said he has won a few cases in which his clients confessed, but never with a videotaped confession.
Halbach, who lived in Hilbert in Calumet County, disappeared Oct. 31 -- the day she went to the Avery family's rural salvage lot near Mishicot to photograph a minivan for sale.
According to a criminal complaint, Dassey told investigators he went to his uncle's trailer next door to deliver some mail and heard a woman screaming. He said he accepted Avery's invitation to join in raping Halbach, who was shackled to Avery's bed and begging them to stop, the complaint said.
Avery then stabbed Halbach in the stomach and told Dassey to slit her throat, which he did, the complaint said. Avery tried to strangle her and punched her in the face, the complaint said.
The two dragged her to the garage, where Avery shot her multiple times and burned her body with brush and tires in a pit near the trailer, the complaint said.
Investigators said Halbach's sport utility vehicle, later found by the Halbach family at the salvage yard, contained Avery's and Halbach's blood. Her vehicle key, which had Avery's DNA on it, was in his bedroom, court records said.
Her charred bone fragments were found in a fire pit, authorities said.