Find Local Jobs. Get Hired.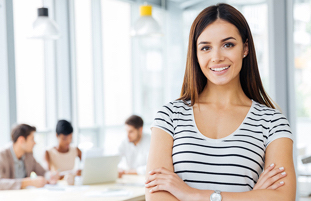 Find local jobs, receive personalized alerts and promote your profile.
Join our Talent Community
Browse through the latest employment postings on https://madison.com/jobs and find your next career.
Here's one more reason to shop earlier this holiday season.
Looking for a new job? Browse through the newest job postings on https://madison.com/jobs and find your next career.
Toymaker Mattel, whose brands include Barbie, Hot Wheels, Fisher-Price and American Girl, said it's raising prices in the second half of the y…
Mattel CEO Ynon Kreiz breaks down the toy giant's strong second quarter earnings and why he believes it will continue to thrive for the rest o…
Job growth is outpacing economists' expectations, but there's still a long way — and 6.8 million jobs — to go before the nation's labor market…
As a result of the pandemic, studios started releasing movies in theaters and on streaming on the same day. But is that really a good thing? C…
A surge in new real estate agents, coupled with a sharp decline in the number of homes for sale, has led to a peculiar phenomenon: there are c…
The National Association of Realtors (NAR) recently released a study calling for a dire, "once-in-a-generation" response to a housing shortage.
The coronavirus pandemic upended many careers. But if there is to be a silver lining, it might be this: Now is a better time than ever before …
Stacker compiled a list of the highest-paying jobs that require a bachelor's degree using information for the U.S. Bureau of Labor Statistics.
Here's a look at how the minimum wage in your home state compares to the cost of living.
As offices reopen, many are turning to a hybrid model that allows people to work in the office some days and at home for others.
Here are seven pandemic job-searching tips from career search experts.