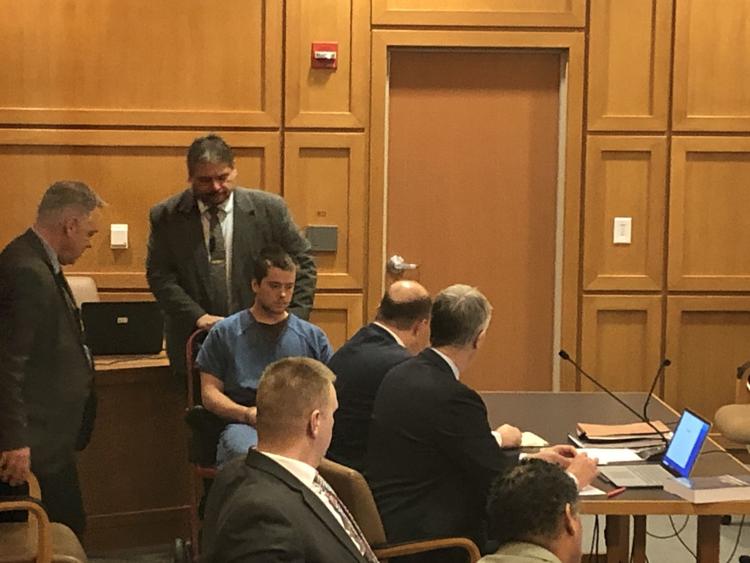 A 21-year-old Mount Horeb man charged in the death of a jogger last month was ordered Tuesday to stand trial after prosecutors pointed to blood from the victim found in his car and video that placed the car near the scene of the crime.
Riley Berg is being held at the Dane County Jail on $1 million bail. During a preliminary hearing, Deputy Medical Examiner Eli Goodman testified that the victim, Nicholas Day, of Blue Mounds, was likely first shot in the back with a "high-powered rifle" and then slashed 11 times in the neck, including one wound that struck an artery and likely caused his death.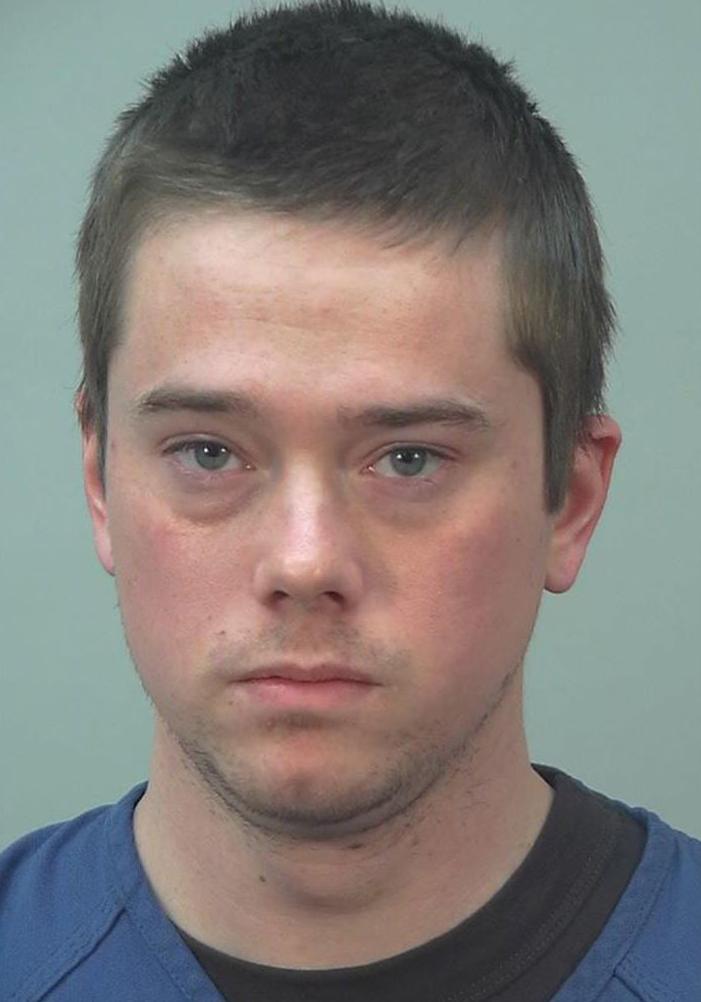 Under questioning from District Attorney Ismael Ozanne, Sheriff's Detective Brent Baverstock testified that DNA found in blood recovered from Berg's Chevy Sonic matched that of the 26-year-old victim, and pointed to two sets of surveillance video that placed the Sonic near the scene of the homicide on Highway JG in the town of Blue Mounds around 1 p.m. on Jan. 15.
"Yes, this is a circumstantial case," Ozanne told Circuit Judge Nicholas McNamara, "but I believe the evidence is strong at this time."
Berg's attorney, Brian Severson, argued that no murder weapon, eyewitnesses or motive have been identified linking his client to the crime.
Baverstock told the court that a woman saw Day jogging as she left her home early on the afternoon of Jan. 15, then returned a few minutes later because she had forgotten something. When she returned, she found a hat investigators later determined matched the one Day was wearing, Baverstock said. There was blood on it and a trail of blood leading across the road to a ditch, where she found Day's body, he said.
Baverstock said surveillance video from the Tyrol Basin ski and snowboard area just north of where Day's body was found showed a Chevy Sonic briefly was in the parking lot on Jan. 15. On Jan. 24, Baverstock saw a vehicle matching the car from the Tyrol Basin video parked at Stewart Lake County Park on Highway JG south of where Day's body was found. Baverstock said he found Berg in the car and that when he began asking Berg about the slaying nine days before, Berg was "visibly shaking, like almost his entire body. It was just real nervous behavior."
Berg initially denied being at Tyrol Basin on the day of the homicide, but after Baverstock said a vehicle consistent with Berg's was at the ski area that day, Berg said he "wasn't sure" whether he had been there.
Detectives later got a search warrant for Berg's car and found three unfired .30-06 rifle rounds under the driver's seat and blood on the steering wheel, gear shift and seat belt. Analysis of the blood on the seat belt showed it belonged to Day, Baverstock said. Berg was arrested on Feb. 13.
A criminal complaint states Berg's father had told a detective that Berg hunts "every day" and has access to multiple firearms that are stored in a safe, including a .30-06 bolt-action rifle. Berg would also have a knife on him if he were hunting, his father said. He also told police his son has been diagnosed with schizophrenia but does not have symptoms because he takes medication, the complaint states.
Berg was wheeled into the courtroom with his hands and feet shackled to a chair.