Madison History: Sterling Hall Bombing
Visiting the UW-Madison campus today, it would be hard to believe that it was the scene of the most powerful and the most damaging domestic terrorist bombing in the U.S. up until 1995.
Early in the morning of Aug. 24, 1970, four anti-Vietnam War radicals — Karleton Armstrong, his brother Dwight Armstrong, David Fine and Leo Burt — used a van filled with almost a ton of ammonium nitrate and fuel oil to bomb Sterling Hall, killing researcher Robert Fassnacht and injuring three others.
The target of the blast was the Army Mathematics Research Center, which only suffered minor damage in the bombing, while the most damage was to the university's physics department, where Fassnacht was working.
The blast was so powerful that it was heard in Belleville, 30 miles from the heart of the University campus. Pieces of the stolen 1967 Ford Deluxe Club Wagon that had held the bomb were found on top of an eight-story building three blocks away.
Sterling Hall investigation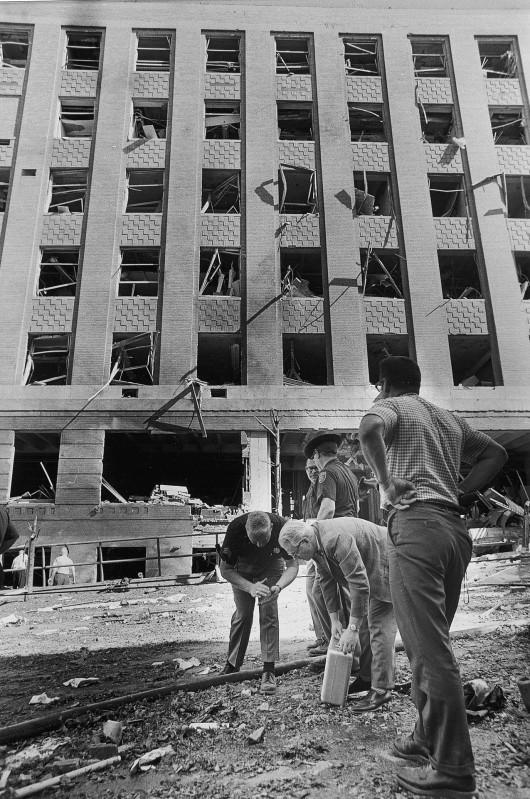 Bystanders look at aftermath of Sterling Hall bombing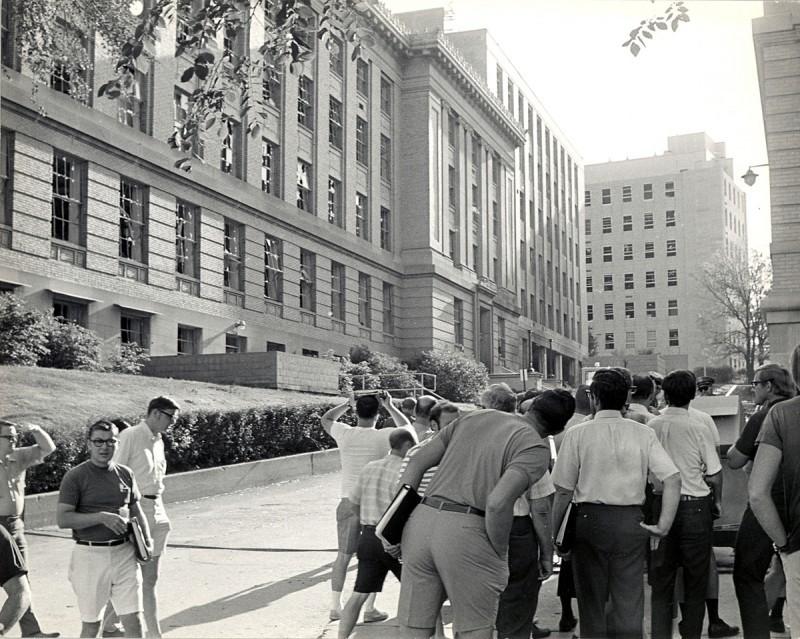 Sterling Hall bombing memorial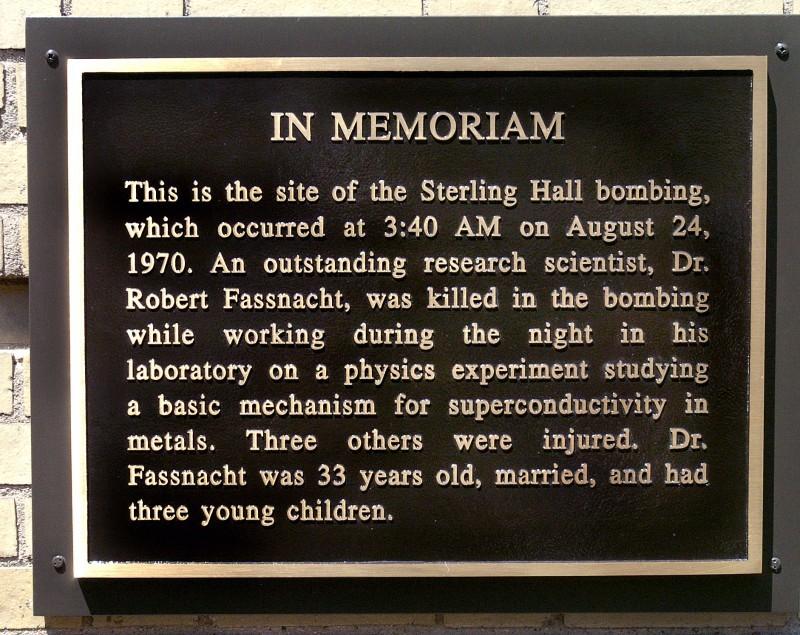 Sterling Hall Bombing - One killed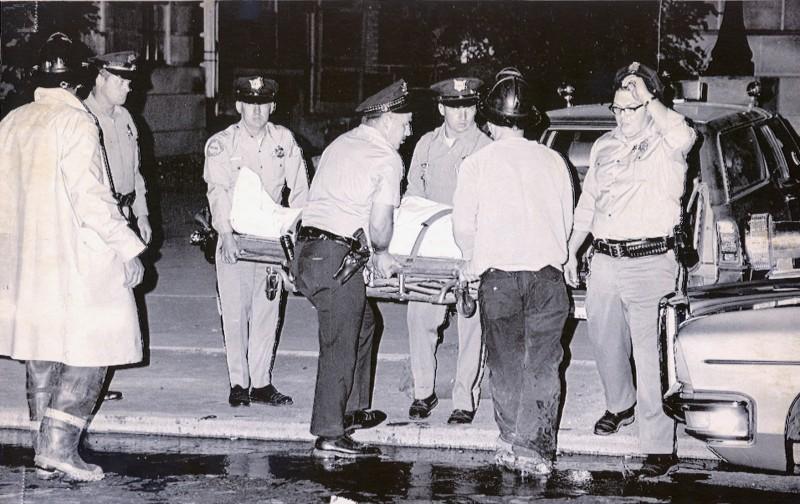 Sterling Hall interior after bombing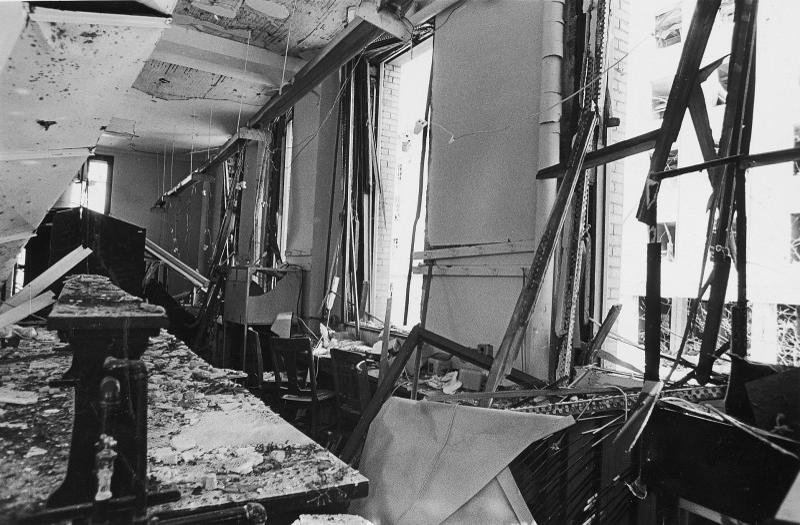 Damage to Chamberlin Hall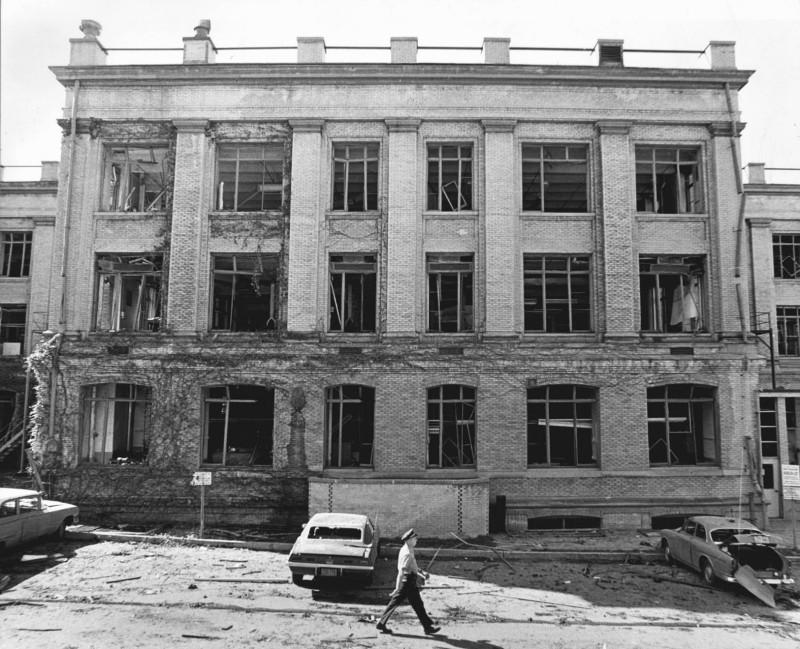 Broken windows from Sterling Hall Bombing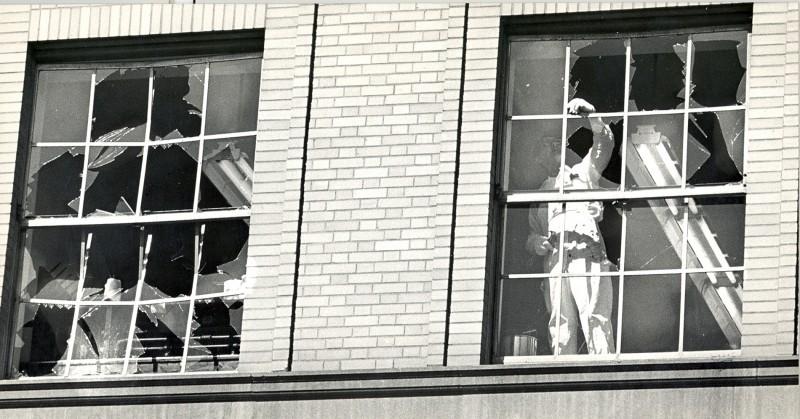 Convicted Sterling Hall bombers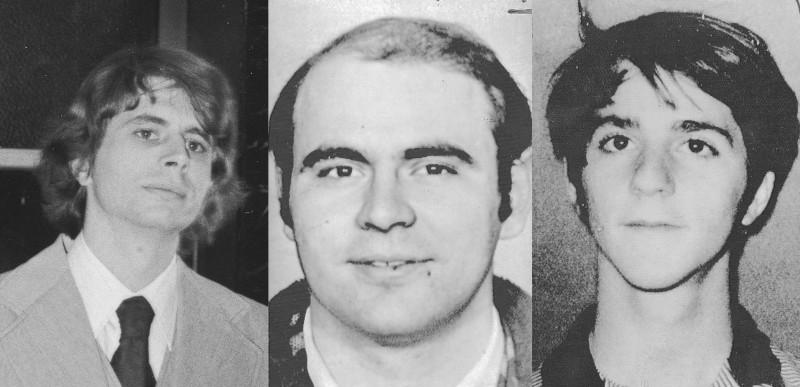 Damage to Sterling Hall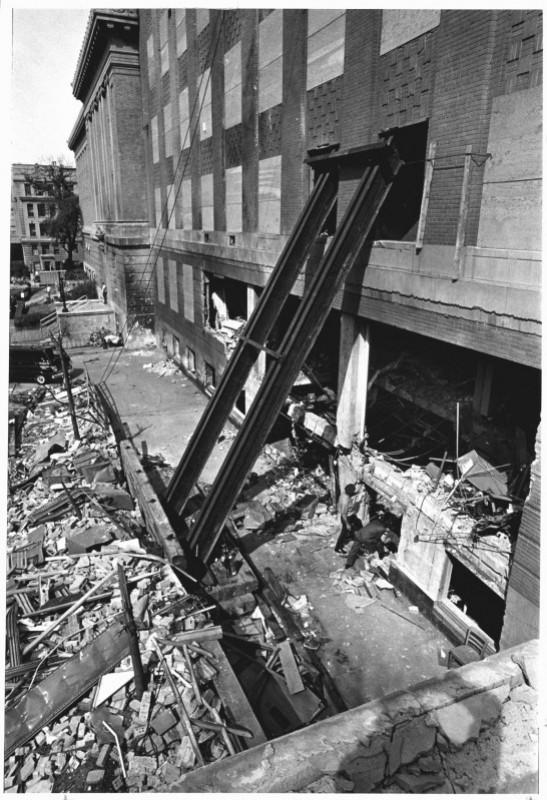 Historic Front Pages - Karl Armstrong Apprehended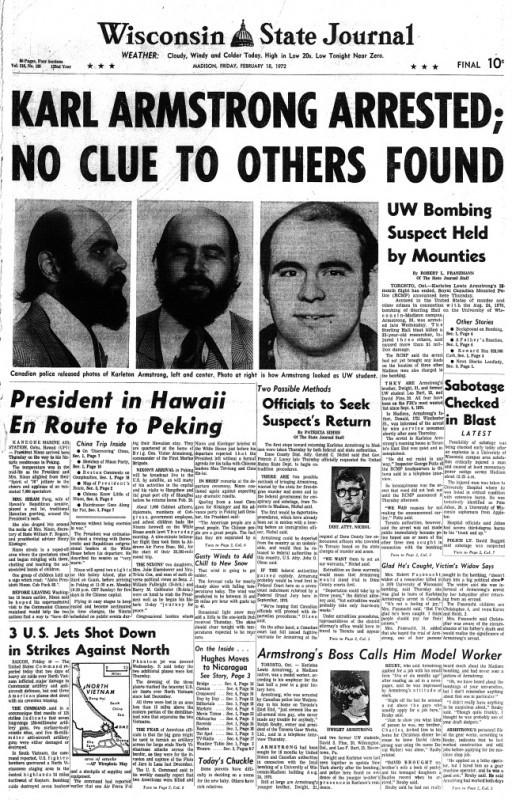 Investigation into Sterling Hall bombing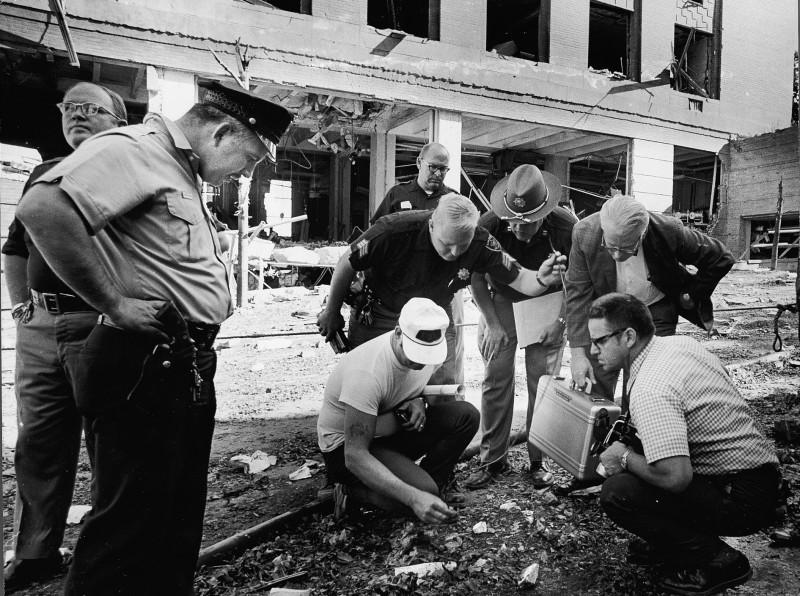 Historic Front Pages - Sterling Hall Bombing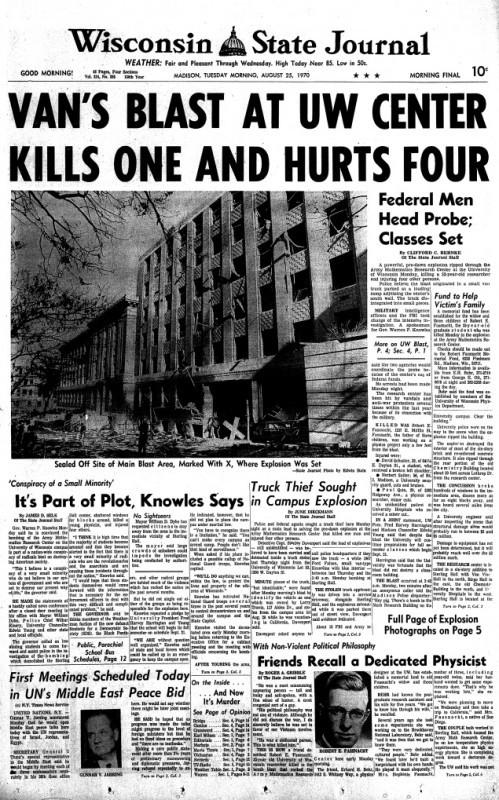 Sterling Hall Bombing
Leo Burt FBI wanted poster screenshot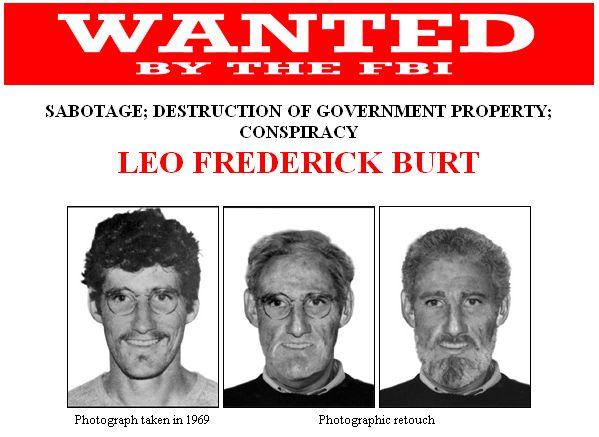 Sterling Hall commemoration plaque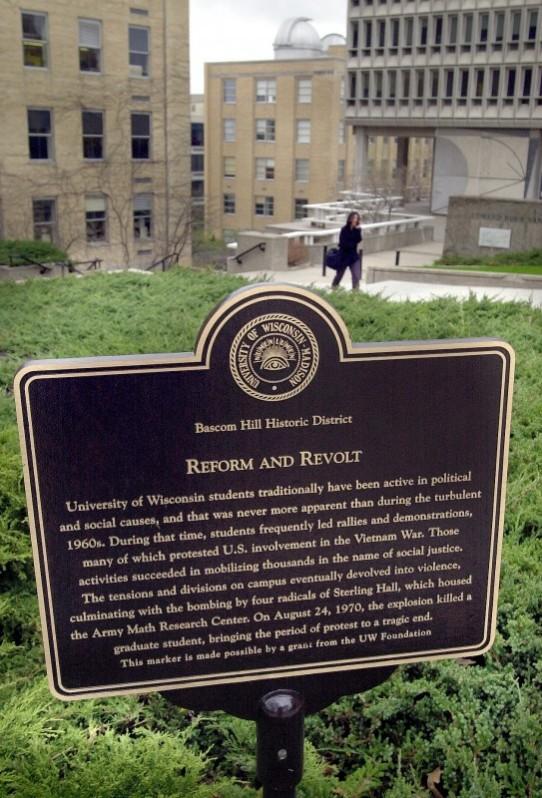 Robert E. Fassnacht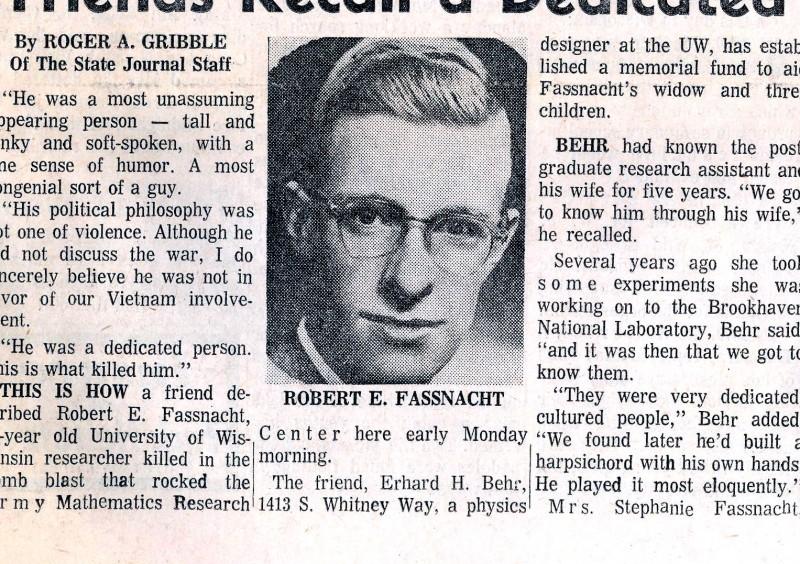 Aug. 25, 1970 Front Page Sterling Hall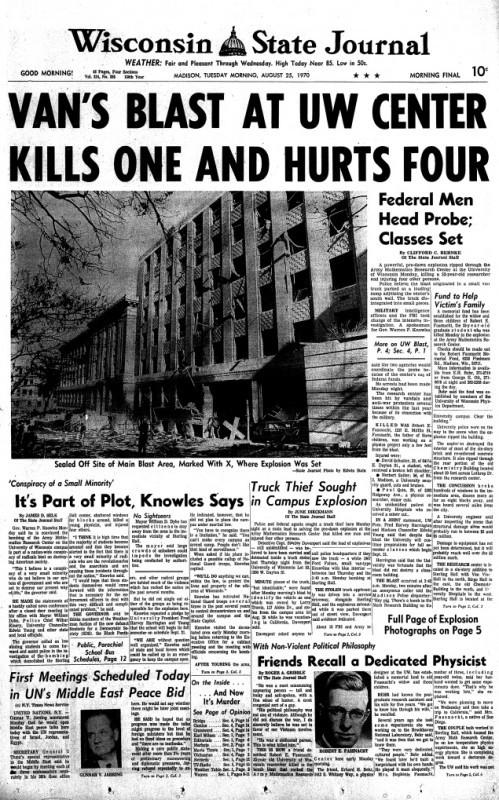 Sterling Hall Bombing